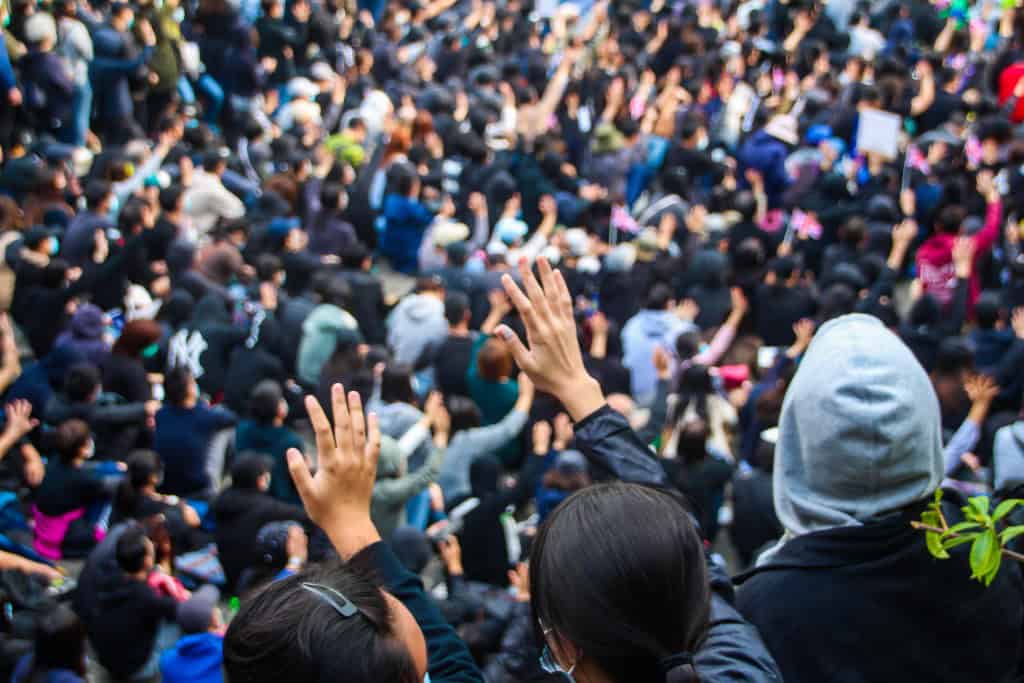 It's been a strange year in Hong Kong.
Due to the global pandemic and political unrest, the streets have been unusually quiet.
Normally the city receives millions of arrivals every year, but when the Covid19 outbreak arrived in January, after initially beginning in Wuhan, most of Hong Kong's international borders were forced to close.
As the political issues internally continued, the national security law added fear and restraint to residents in the city gradually subduing demonstrations and dissidents.
But, we can assure you Hong Kong has internally changed forever. With the political fallout from last year's protests, the city's national security law has affected the dissent in the city. Protests have been squashed, activists have been jailed, and the rules have changed. For many locals, it's been a frustrating year, and there is still anger in the city.
2021 might provide more of the same, as Beijing aims to reshape Hong Kong as it sees fit.
But with the reports of Covid19 vaccines being rolled out worldwide, Hong Kong is no doubt desperate to recover soon. We're not sure when the city will open its doors in 2021, but to keep you up to date, here is a recap is what has happened this year:
COVID19 cases
Despite having a crammed population of 7.5 million people, Hong Kong has registered less than 8,000 cases and just over 100 deaths.
International airport closes to non-permanent residents
Hong Kong International Airport closed to non-permanent residents on March 25th, following the outbreak of Covid19.
Cathay Dragon ceases operations

Airliner Cathay Dragon ceased operations in October 2020 amid the effects of the global pandemic. Owned by Cathay Pacific, the Hong Kong airline flew passenger flights within the Asia region, including Cambodia, China, India, Japan, Philippines, Thailand and Vietnam.
Hong Kong Airlines cuts jobs

Hong Kong's third-largest carrier recently cut more jobs as the aviation industry continues to be punctured by the pandemic. At least 800 jobs across the company have been lost, including at least 400 flight attendants. Watch out for future reductions in staff in the future, as routes could be affected.
Hong Kong-Singapore travel bubble postponed

The long-awaited world-first "travel bubble" between Hong Kong and Singapore was burst in November after Covid19 infections soared with Hong Kong. It would have allowed one flight per day, holding travellers to travel to and from each destination, albeit with strict precautions, but it has now been postponed until 2021.
COVID19 Requirements
For updated Covid19 requirements when entering Hong Kong, please visit the Hong Kong International Airport website.
Quarantine hotels

Hong Kong requires people entering the city to quarantine at one of 36 hotels, as of 22nd December 2020.
For an updated list of hotels, visit Hong Kong's government Corona virus website
National security law and travel warnings

There is the new national security law now in Hong Kong and it applies to everyone, include non-permanent residents of Hong Kong.
What that means in short is if you criticise China's government, or support the Hong Kong pro-democracy movement, you technically could violate this law. Whether this occurs online, within Hong Kong, or anywhere else, you may be held accountable if you travel to Hong Kong or transfer via the city.
We wrote about the key points earlier this year.
In reality, the new national security law isn't expected to affect visitors to Hong Kong once the city reopens. Experts agree the law wouldn't affect every-day tourists with no political involvement or profile.
Empty streets

As the outbreak of COVID19 from Wuhan in China, Hong Kong was one of the first to confirm its first infection on January 23rd. By March, residents had begun to limit going outdoors, whilst masks were and still are used in the majority.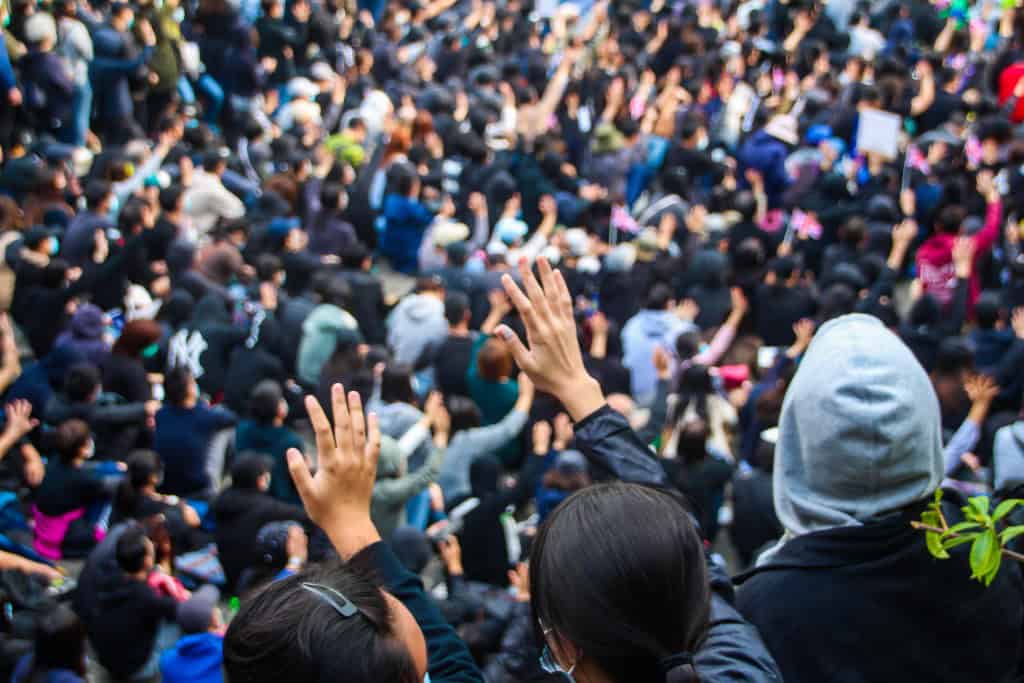 Protests before the national security law

In May, Beijing announced it would enact a "national security law" upon Hong Kong. The details at the time would be limited but it was rumoured to centre on "anti-sedition" and the law would potentially carry prison sentences of life imprisonment. Notable street protests returned to pre-pandemic levels.
June 4th Vigil
Despite COVID19 social distancing restrictions in place because of the now global pandemic, thousands of protesters turned out at Victoria Park, Causeway Bay to commemorate the annual Tiananmen Square Massacre in 1989. The vigil was in its 31st year but had been banned for the first time by police authorities.
PROTESTS AFTER / ARRESTS / PURPLE FLAG
June 30th was the day Hong Kong's national security law came into effect. The law prohibits secession, subversion, foreign collusion and terrorism, and can be widely interpreted by Beijing.
July 1st saw protests ensue in the shopping district of Causeway Bay, with thousands turning up despite a heavy police presence. The authorities took the opportunity to signal to crowds they were violating the national security law, by raising a newly designed purple flag.
National security law tightens

In July, pro-democracy books are removed from libraries and schools, whilst the New York Times relocated staff to Seoul. The National Security office opened, formerly a hotel in the shopping district of Causeway Bay.
Teenage activist Tony Chung, 19, was the first political figure to be arrested under the national security law. He was released on bail at the time but later rearrested and charged in October.
Joshua Wong, Agnes Chow and Ivan Lam, formerly of pro-democracy group Demosisto, were jailed in November for their part in protests in June 2019.
Jimmy Lai, media tycoon and founder of Apple Daily newspaper, was arrested and held in custody now under the national security law for "foreign collusion", which included using Twitter.
Pro-Democracy leaders quit

In some of Hong Kong's biggest news in recent history, all pro-democracy lawmakers left their seats in Hong Kong's Legislative Council in November. As it stands, there is no pro-democracy opposition in the city, with almost all the seats held by pro-Beijing lawmakers.
the good news
Hong Kong is renowned for its diverse and fascinating character. Travellers can find the traditional housing, markets and temples in Kowloon, only to find gleaming skyscrapers and bustling city life on Hong Kong Island. You can eat the cheapest street food in a rustic setting just about anywhere. Beaches and islands are short ferry rides away. Public transport is cheap wherever you go. It's the makeup of the city, and the soul and spirit of the locals to never give up, the blend of it altogether. The city feels like no other, and that's what makes it special.
Post-pandemic and protests, only time will tell what is left of Hong Kong known before.