There's more to Peru than Machu Picchu.

Amazonas Explorer provides environmentally- and socially-conscious adventure tours in Peru's high Andes.
Hey Claire, thanks for your time today, I know you're back here in the UK on holiday and to see family; how did you end up in Peru?
Well Peru came at the end of a long backpacking trip – I ran out of money, found a job in Lima and then after a while came to Amazonas Explorer.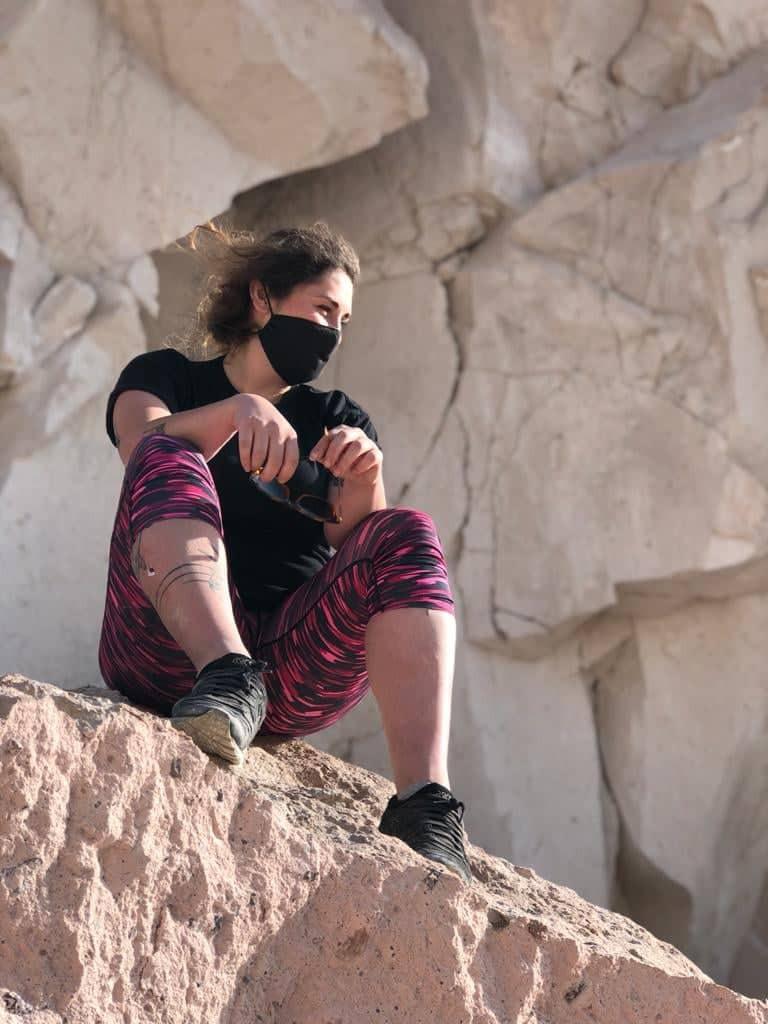 Why stay? What's the attraction?
Peru, and Cusco where I live now, has given me so much more than I had in England… there are real mountains and open space here, and I've found the people are friendlier and more welcoming. That's the short version, I guess. When I first made a choice to stay in Peru it was like a continuation of an adventure that my travels had been taking me through – but now, its home.
How high is Cusco?
CW: We're at 3,400m so after a couple of days acclimatisation everyone is generally fine with the effects altitude has.
The little I know about the Andes in Peru is dominated by Machu Picchu, but there's far more that Amazonas Explorer can offer, right?
Yes! Prior to Covid shutdown Machu Picchu could have thousands of visitors a day, so while we still offer it as a destination, we're also focused on bringing a better experience by including the Incan site Choquequirao which is better preserved and has a lot less visitors. It's a minimum of a 4-day hike to get in so there is some motivation required to see this amazing place.
Hiking, biking, kayaking, and rafting, culinary experiences: you're not short of options to offer travellers.
I think that the variety of what we offer is typical of what Peru is. It's a place of amazing adventure and incredible nature and while it has a long and beautiful history it is not inaccessible – for example, it's a 20-minute walk from my house to the Incan site Temple of the Moon. Its like I live in and around the history of Cusco and the Sacred Valley and its all completely normal.
What impressed me most when I researched Amazonas Explorer was the effort your organisation puts into its sustainability model. I read that Condé Nast  recommend you highly to eco-conscious travellers, but you're working just as diligently on the human capital of the organisation with the continual support and training of your colleagues.
You're right and I think this distinguishes us not only as one of the few Benefit Corporations in Peru, but as a really responsible tour operator. Since inception we've paid porters more than minimum stipulated rates, we have an extensive annual training programme and even our tree planting programmes are focused on the villages where our porters come from.
A lot of people are going to look at prices before they go on any holiday, but pricing comes directly back to how the locals are going to live. Many of the trips we provide are multi-day adventures. It is completely wrong to expect the holiday of a lifetime if there is exploitation of the people you depend on for that experience.
Amazonas Explorer has always placed people and the environment before profit – and this really shows in the quality of our team and what they bring to our clients.
https://www.instagram.com/amazonasexplorer/