Adventurer Alice Morrison recently completed her latest expedition, hiking the 675km route of the Jordan Trail, from the North to the South of the Middle Eastern country.
Along the way, she faced a nasty dog attack, swollen river crossings, sandstorms and plenty more. battleface caught up with Alice just as she was about to fly out of Jordan to find out about the highs – and the lows – of her latest adventure.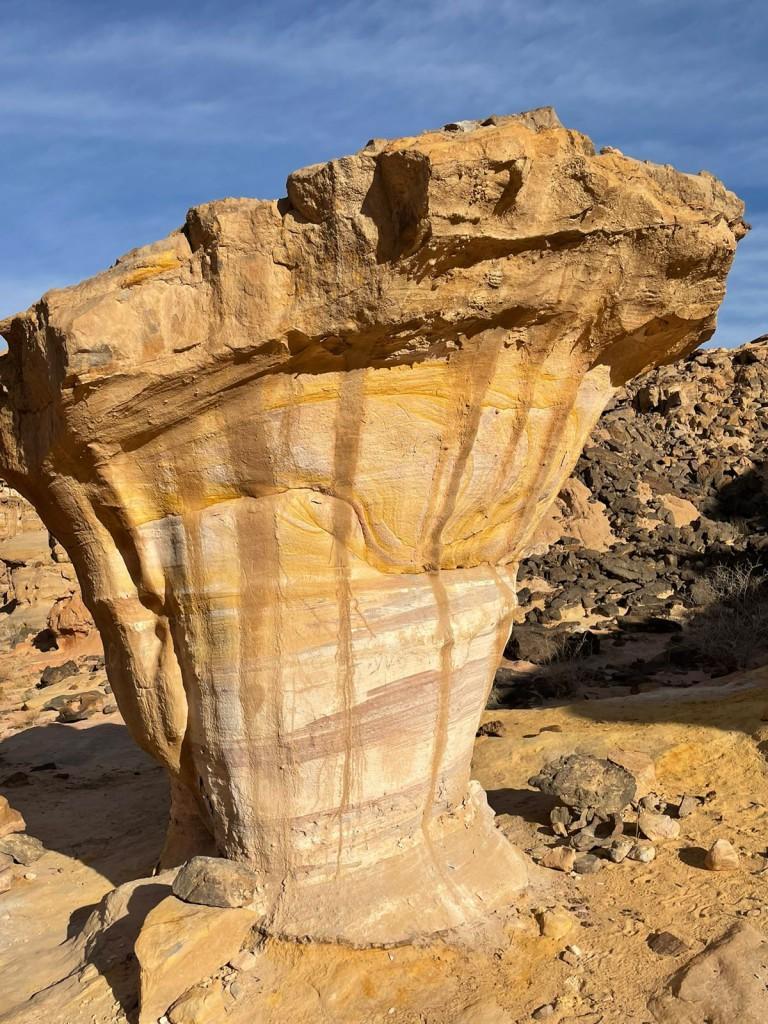 Alice, you had a tricky start with a dog attack, had you anticipated aggressive animals as a risk beforehand?
I had no idea I was going to be attacked and bitten by a dog! But, yes, I was aware of the nature of shepherd dogs because we have the same thing in Morocco and they're trained to guard their flock. Also, about half an hour before we actually came across the dog, Munther (from Treks Jordan) was giving me a briefing of what to do if we came across any dogs – to keep away from them, to throw stones to the side of them if we saw them.
So, yes, I was aware of the dangers, but, honestly, I didn't see it coming because it went round behind me and, at that time, the other dogs had come down. So, I think it's a really good illustration of, even if you're really well prepared, the unexpected can happen.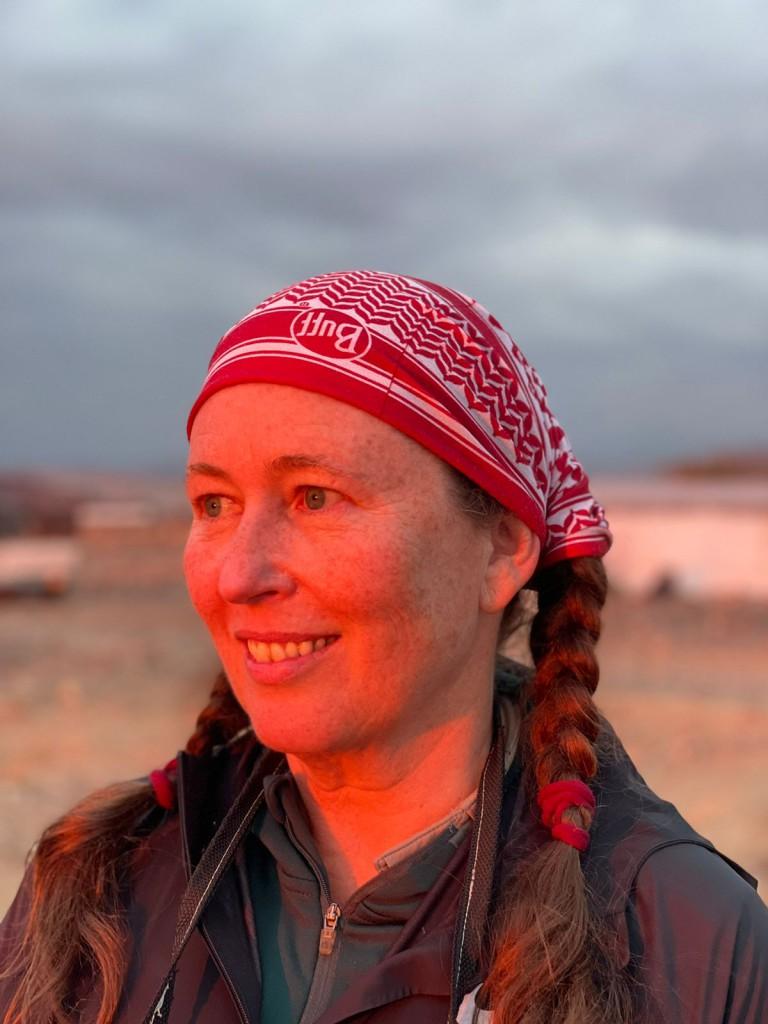 You and your team seemed so adept at problem solving, especially the river crossing we saw you tackle, how satisfying is it to overcome obstacles like that on the trail?
I have to take my hat off to the team at Treks Jordan and to Munther my guide and also a little bit to myself because, yeah, we were really good at problem solving. Everything that happened, we found a way round it and I think that's the essence of adventure travelling and, I have to say, I was really pleased that battleface backed me up on this and supported me when I got bitten by the dog and actually really supportive as sponsors when I said 'Actually, I'm not starting for another week.'
So, I think it's all about, when something happens, not panicking, taking a breath and finding a way to overcome it. The one point I would like to make as well is when bad things happen, it does concentrate your focus and makes you decide if you really want to do something or not. So, obviously, I really did want to walk the Jordan Trail!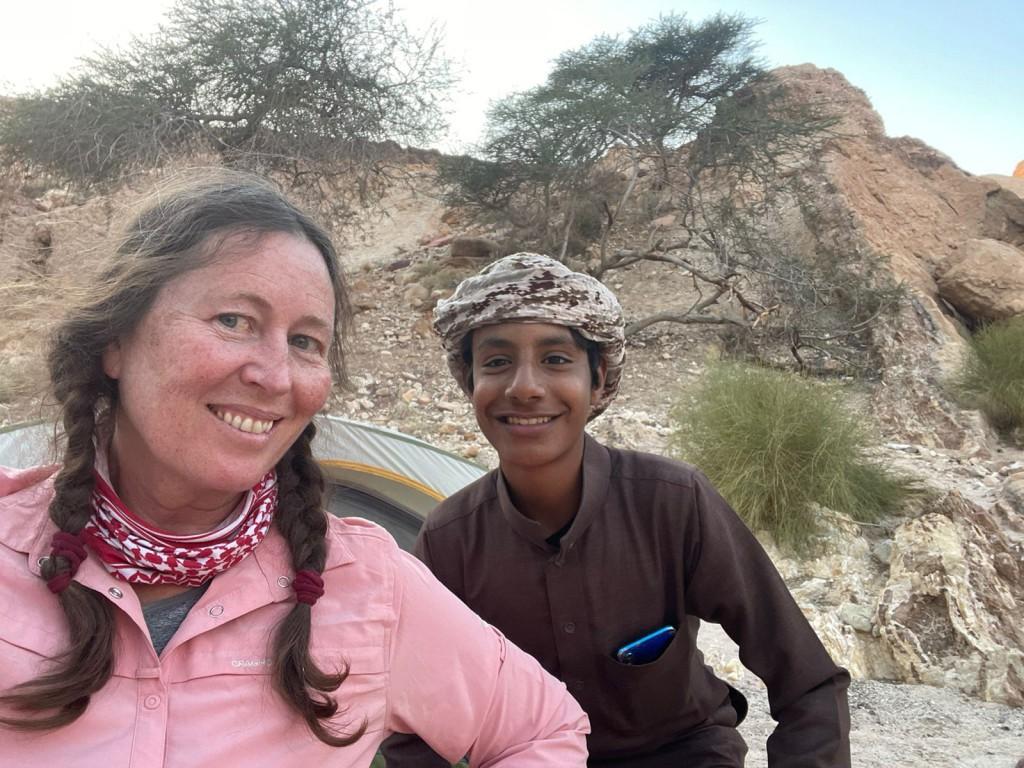 You're obviously very familiar with desert terrain and climate but what differences did you notice between Jordan and Morocco?
Jordan and Morocco are really, really different even though they share a common religion and a common language, to some extent – although Jordanian Arabic and Moroccan Arabic are also very different. I think the terrain did have some similarities, because there are some areas where the mountains were a little bit in places like the Atlas. But I would say that Jordan is a very unique country with unique landscapes and definitely worth a visit. I find it stunningly, beautiful, magnificent, very dramatic and very diverse.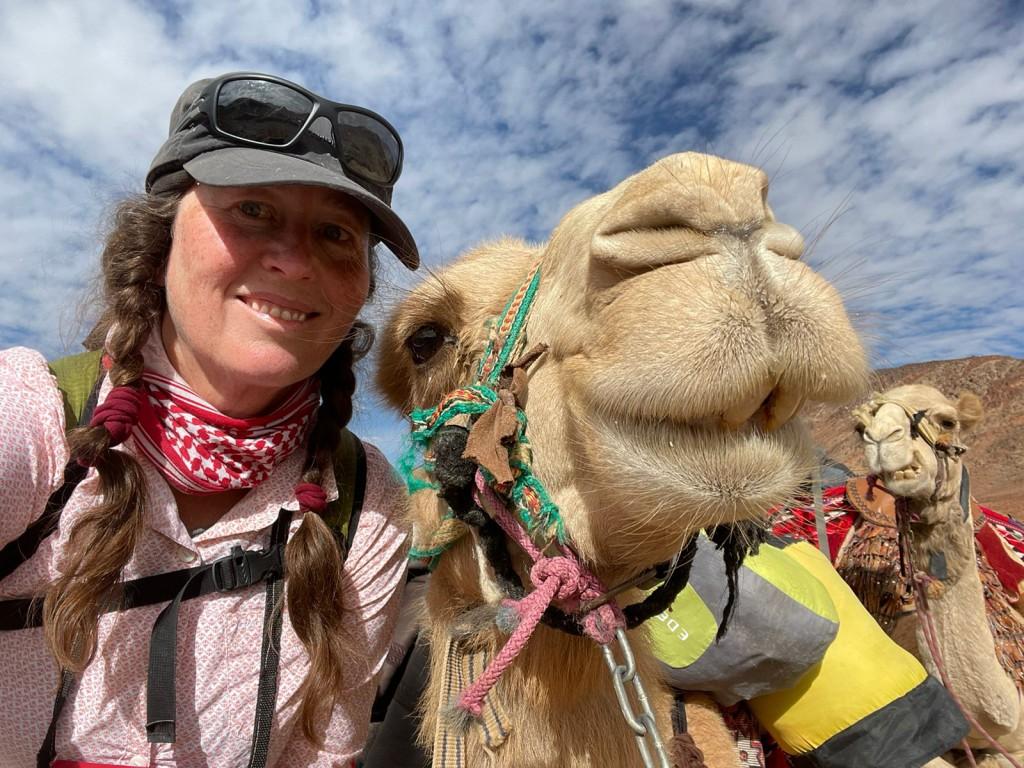 What about the camaraderie of your team? You seemed such a close-knit bunch. Does that really help when taking on such a physical challenge?
Team is everything when you're facing adversity and team is everything when you're finding things difficult. It's no secret that I found this trail very physically challenging and having Munther and having the support team there, really rooting for you and sending you messages, passing you a
Snickers bar when it was totally necessary, I think the shared camaraderie and the shared humour, which I hope comes though quite a bit, really kept us going. Definitely a good team and a sense of humour are the two main things you need.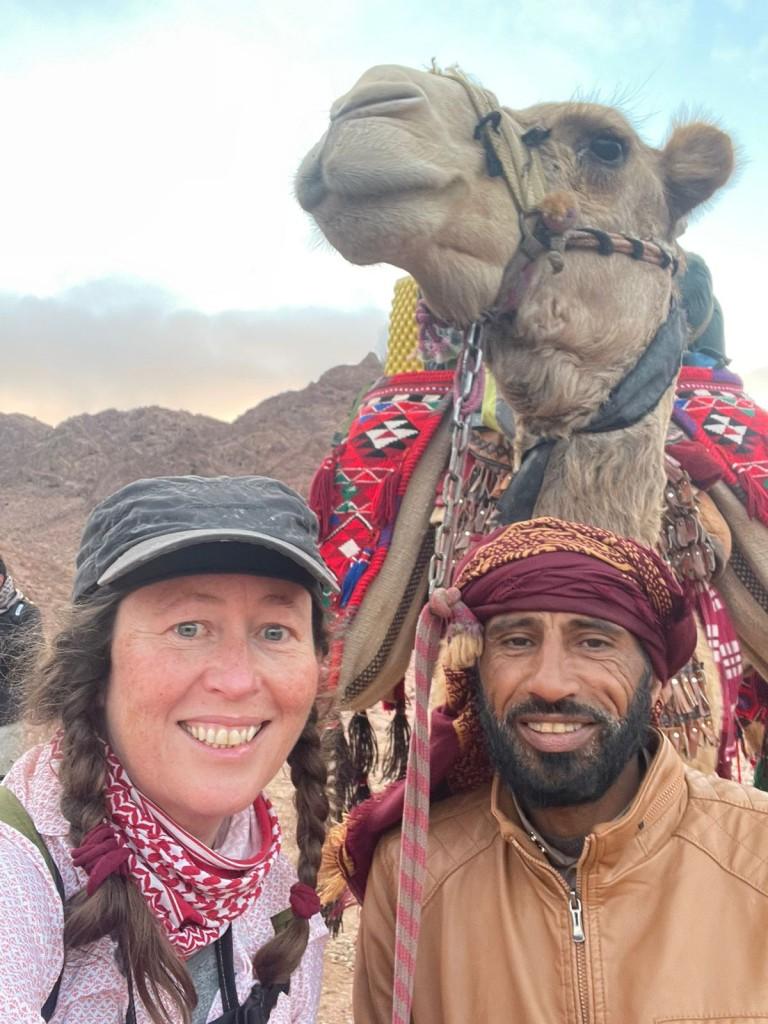 How did it feel to finally complete the trek? There must be a slightly bittersweet sense, because it's over and you have to go back to normality!
Finishing any kind of expedition or adventure is really bittersweet. I've been working towards this for quite a long time and then I started it, and I had to restart it, and I really had to get my head in the game. I was in it and I was enjoying it but also really hanging on sometimes by my fingertips during some of the longer days, thinking 'Oh my goodness, this is so tough!'.
And then of course you finish and all of those difficult memories immediately disappear and all you can remember are the glorious sunny days, the stunning views, the laughter, the food, the getting into camp and having that first hot, sweet tea. So, yes, finishing any expedition has an element of sadness because it's the end of a chapter.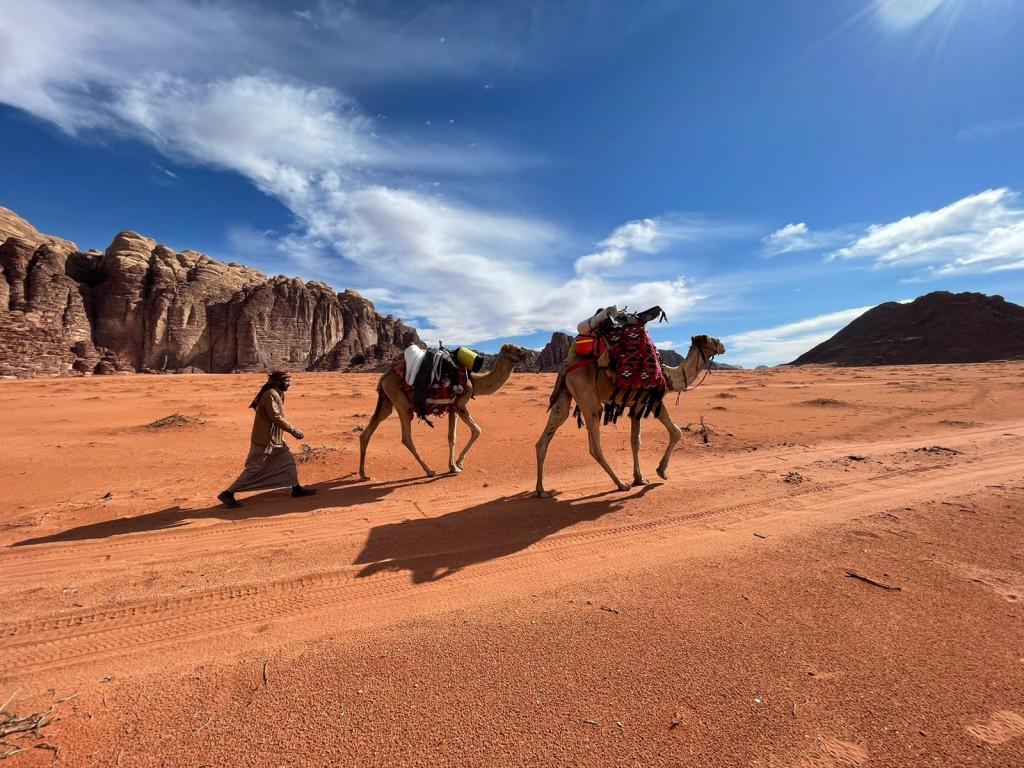 You've got such a loyal following of supporters on social media and elsewhere. What would you say to one of your fans who is keen to dip their toes in adventure travel or long-distance hiking for the first time?
For anyone who's thinking of doing an adventure, please take my example and just do it. I think once you stop thinking of what other people will think of you, whether it'll be too hard, whether you're too old, too young, too fat, too thin, too rich, too poor, too busy or not busy enough – none of those things matter, just go for it. And as you go for it, you'll increase in power, you'll increase in strength, you'll live your life to the fullest.
When I'm doing my adventures, I really feel I'm living, to quote the cliches, my best. But I do feel that even when it's really hard and I'm sometimes dying for the end, adventures enrich you, they grow you, they challenge you, and they give so much back.
And P.S. if I could do it, honestly, you could do it!