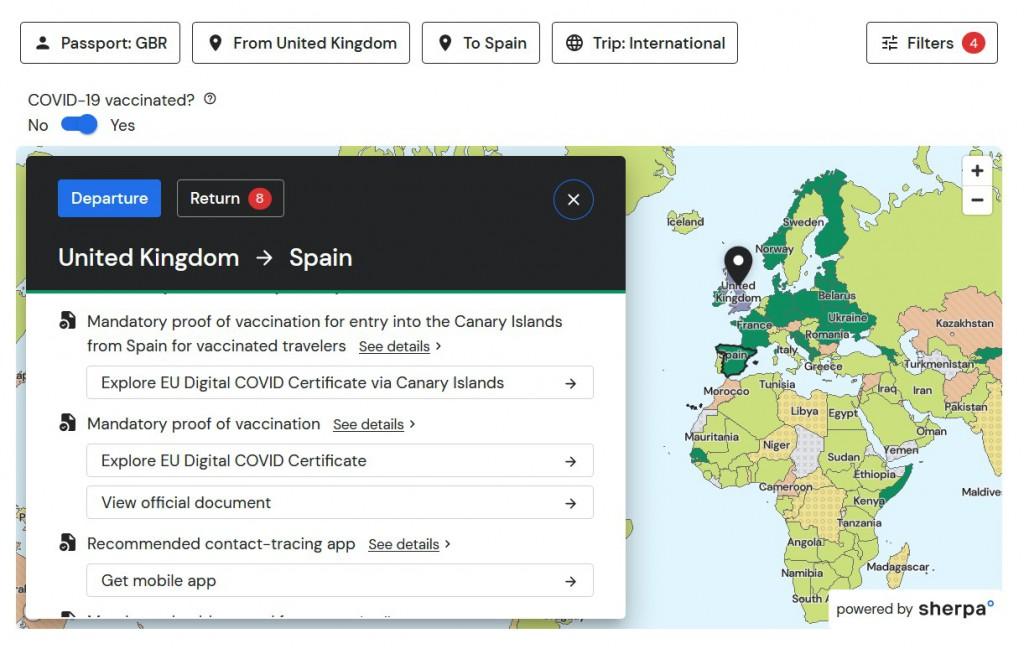 Finally, there's a place where you can find the latest travel restrictions as well as links to required documents and sites, all in one place!
Working with Sherpa, battleface has a

Travel Hub page

that maps current restrictions, shows what you need to get to a destination, and provides links to important sites.
Updated daily, the page shows where you can go, what you need to get there, and how to get it.