Tourist traps are kinda like frozen pizzas. Sure, they look great in pictures, but for most, the reality is disappointing.
This series explores tourist traps in detail and provides alternative local treasures. This week: boat tours.
The harbours: Malta
Valletta sticks its tongue out between two harbours: Marsamxett and the Grand Harbour. Cruises usually cover both. From Sliema, one can see elegant Baroque buildings rising above the bastions of Valletta. Gorgeous, right? That's the jewel in the crown, and taking it in from a sea-level perspective is wonderful. No need to look over your shoulder, though, unless you have a passion for the high-rise flats and hotels that cling to the Sliema seashore like a cheap suit. On the Grand Harbour side, soaring bastions block views of many architectural gems from sea level, though sight lines to working shipyards remain unobstructed.
Tourist Trap: harbour cruises
87 minutes. That's the time you need to fill after taking your video of Valletta rising from the sea. 20 minutes into the cruise, lots of landlubbers fiddle with phones whilst gazing wistfully toward shore. (There's a reason why most of these cruises advertise free WiFi.) Given the swampy conditions of the toilets (mosquitoes are free!) one can almost be grateful these cruises don't offer refreshments.
The cruise delivers for people who have mobility issues or come from a generation that considers going for a long drive entertainment. Or those with a passion for shipyards.
Tip: Photographers, prepare for the glare. Bright as lightning in full sun, Maltese limestone is warm orange in direct low light, and takes on a lavender hue just before dark.
Treasure: ferries
Hey, take the ferry! Ferries, actually. The Valletta Ferry takes about 6 minutes to cross Marsamxett Harbour, and leaves every 30 minutes. Three Cities, on the Grand Harbour side, zips over to guess-where in about the same amount of time, and also runs every 30 minutes.
Half the fun is getting to each ferry landing. At Valletta, there's a notorious hill, which rewards climbers with a fantastic view. (In hot weather, dunk first in the deep water at the rocky beach nearby, always cool and clear) Walk slowly over the hump of il-Belt to the Upper Barrakka Gardens for a panoramic view of the Three Cities from above, and catch the lift down to the ferry.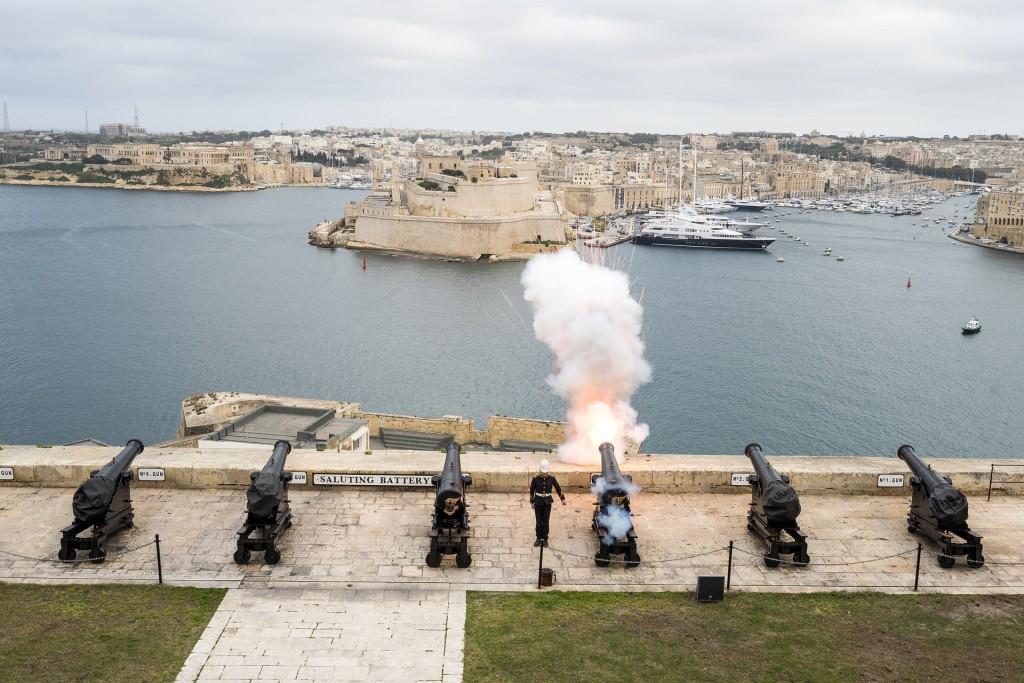 Catamarans navigate both routes, so the journey is easy on a landlubber's belly and open-air seating up top provides a perfect platform for shooting photos and video. Ferry prices begin from €1.30.
Tip: Skip the Barrakka lift on the way back from 3 Cities and explore outside Valletta's bastions.
The Mississippi River: New Orleans
Every year, the hard-working Port of New Orleans moves over $100 million in goods, including 1.65 million cars, enough joe for 20 billion cups of coffee, and more. This river is anything but lazy! To keep such an essential shipping channel from jumping its banks, engineers work round the clock dredging and maintaining levees.
Don't expect to paddleboard. After draining more than 40% of the contiguous United States (as well as extracted, drunk, then flushed back in at least 7 times) at New Orleans, there's more to Old Muddy than silt.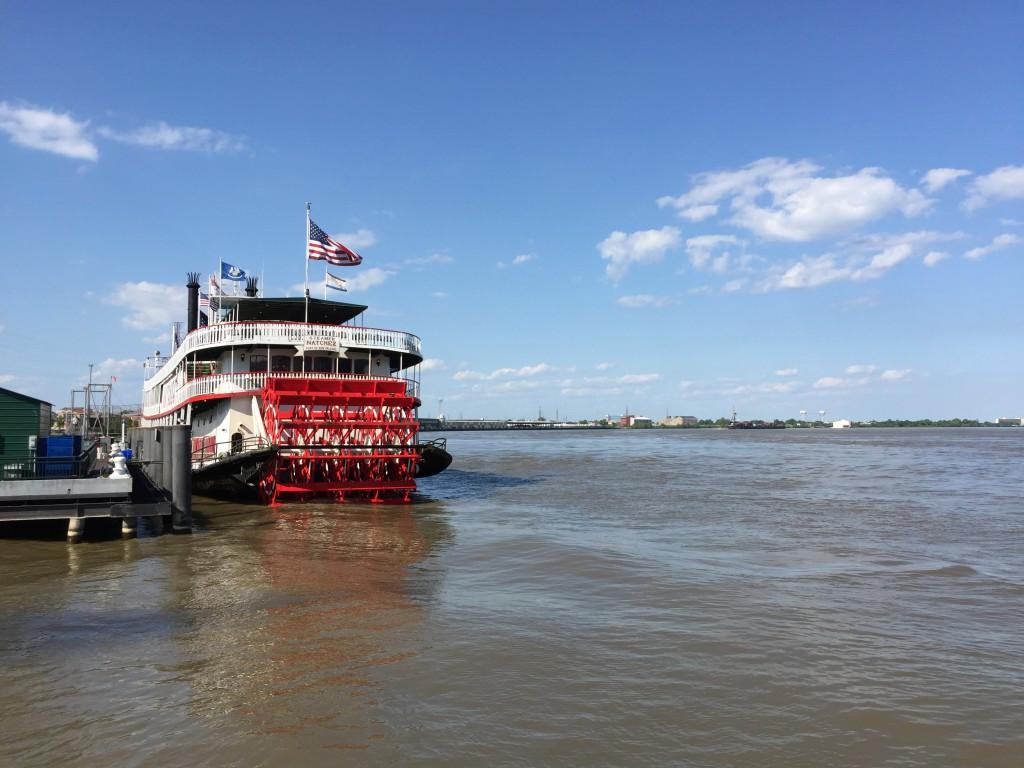 Tourist trap: jazz cruises
Jazz cruises usually last a couple of hours. Bands play short sets stacked with gimme standards. There's usually a rubber chicken meal option and cocktails, plus a bland, over-loud historical narration during set breaks. The only native New Orleanian passengers are the mosquitoes, who live for the free daily buffet: you. Aside from the Vieux Carre, levees obscure most of the architecture.
Be honest. Do you like jazz? What about traditional jazz? Trad sounds a bit like the cantina music from Star Wars. Things can go seriously wrong when enthusiastic audience members- and that's all of them, with no sense of rhythm- ibid., try to participate by clapping along. For two hours.

Because much of South Louisiana is at or below sea level, engineers use levees to prevent flooding. Building codes prohibit structures on the river side of levees, so the view from a boat is mostly grassy hills and trees.
Crazy about trad? Go for it. The musicians are top-notch and friendly. Those who struggle with 99% humidity can find relief in the air-conditioned dining rooms, fully stocked with adult beverages.
Tip: For a free sample, head to the dock 10 minutes before departure. Most tours strike up the band to keep passengers engaged whilst boarding.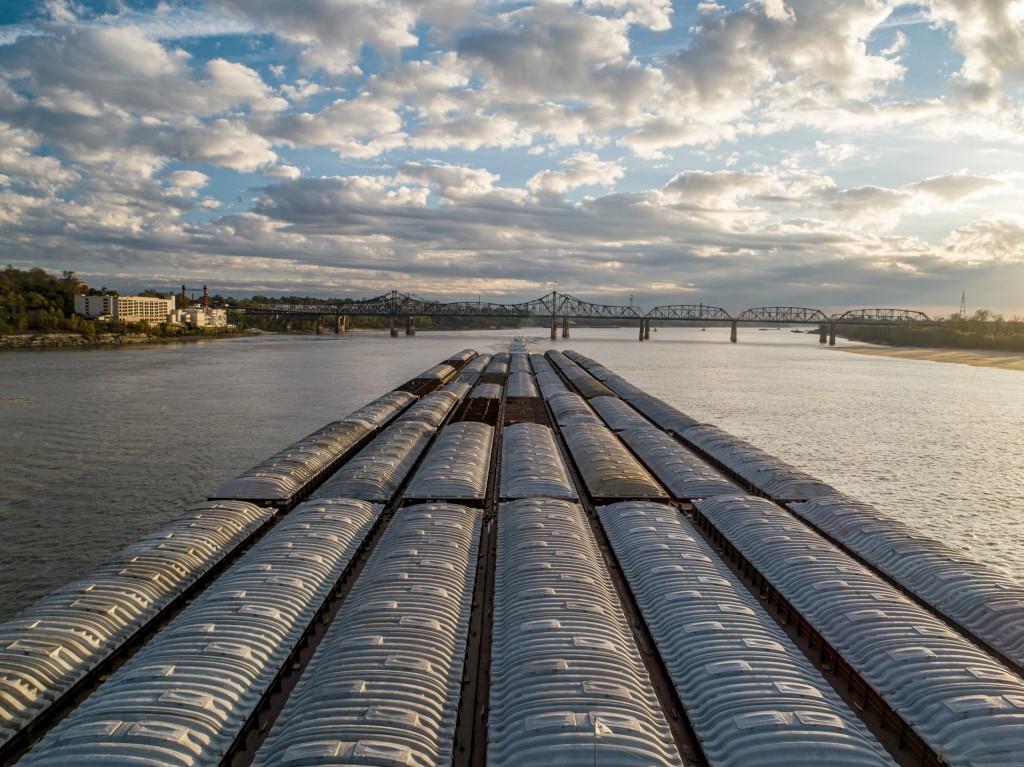 Algiers Ferry
For a more immersive experience, take the Canal Street ferry to Algiers, on the West Bank. On the river, you can watch river pilots threading the needle of your next Amazon purchase on barges that chug upriver day and night.
Updated in 2020, the new boats offer open-air seating as well as an air-conditioned refuge.
For a terrific sunrise/sunset pic of the French Quarter from the ferry, keep geography in mind. Algiers Point may be located on the West Bank, but due to the bend in the river, (the 'crescent' in 'Crescent City') it's actually due east of the French Quarter.
What's in Algiers? Plenty. But the ferry is more than transportation. It's a trip across the body of water that shaped a continent, a country, a culture and a city.
Tip: Due to renovations of the Canal Street terminal, the departure point from the French Quarter side has changed. To keep up with schedule changes, buy tickets and see real-time ETA for buses, streetcars and ferries, download the Regional Transit Authority's Go Mobile app.