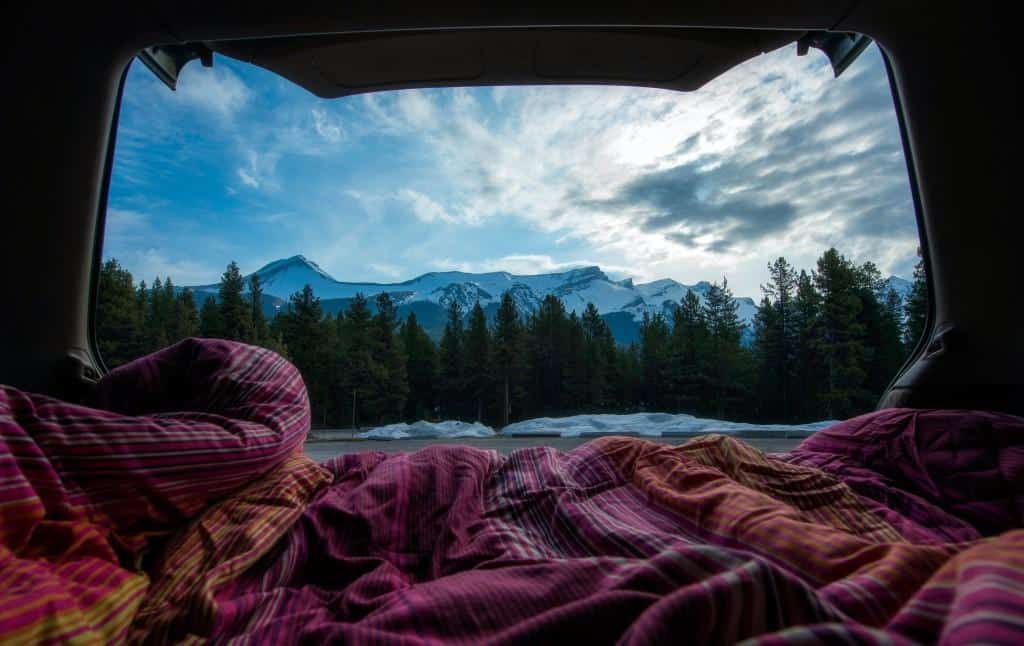 Have you spent hours poring over Instagram and Facebook travel groups?
Drooled over self-built vehicles and concluded van life is the life for you?
If so, you'll be glad to know you don't have to break the bank buying your own van and kitting it out. Realising 6 months down the line, van life is NOT the life for you. And in fact you actually DO enjoy comfy slippers and hot running water. Instead, why don't you dip your little toes in the safe waters of temporary van life and give it a test run? I hired a van many years ago to drive myself to some of the best surf spots and found it easy, affordable, and safe.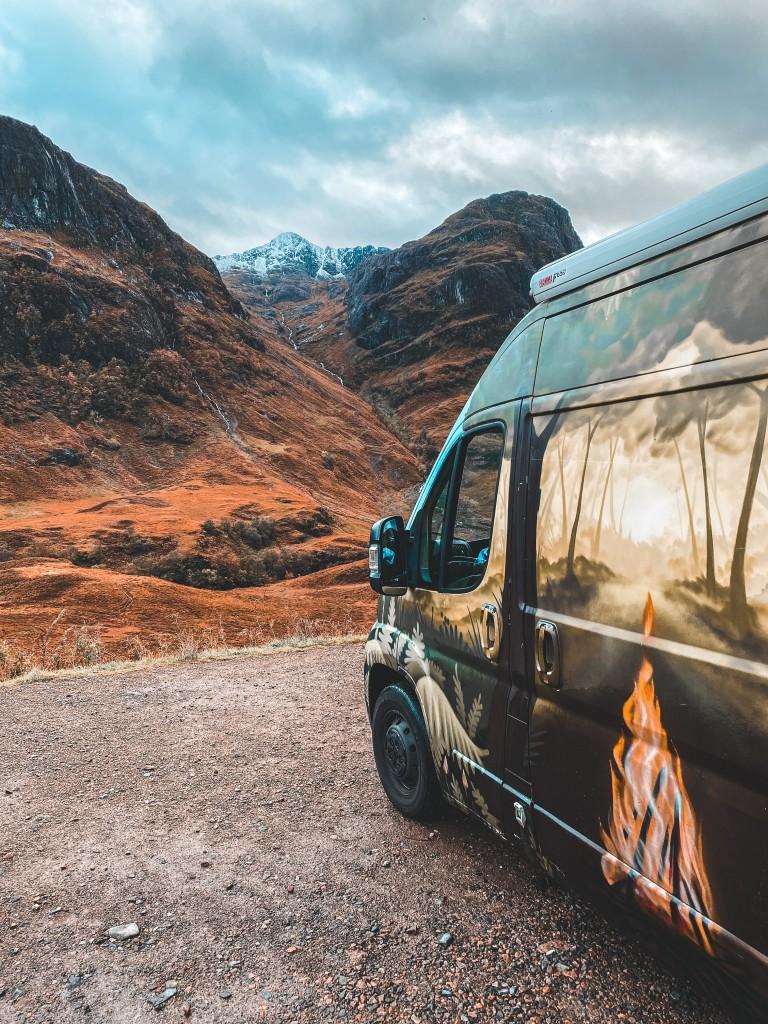 Do your homework
To begin, research, research, research: plan which areas you want to see and the distances between each. These are some important factors for a stressfree trip. It depends what you want to see and do on your first van trip. Don't forget to take into account the weather, and consider accessibility. Don't speed through the journey, as the drive itself is part of the trip. Don't be in a rush.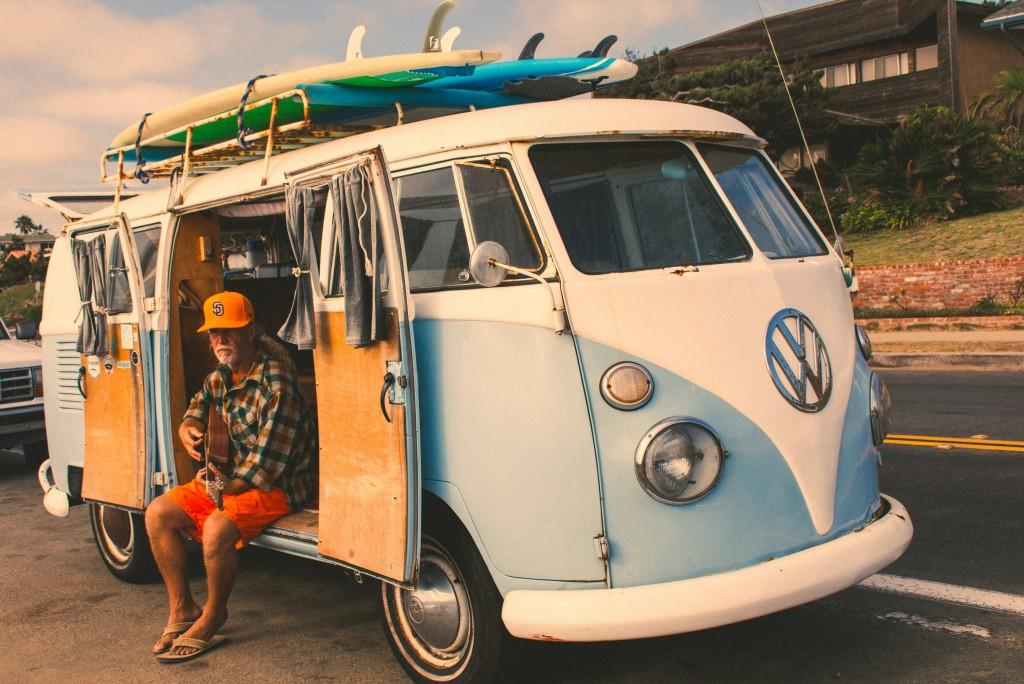 Choose your wheels
Next is the van, the all-important home on wheels for the next few days or weeks. Think about what it is you want or need on your trip. It is not always necessary to add all the extras. Depending on the time of year, you may not need extra blankets or an electric heater. But you may want to rent a surfboard & wetsuits or a mountain bike. Make sure you know what is and isn't included in the quote. Some companies provide wetsuits, surfboards or extra bedding for free, and some do not. So double-check to avoid any nasty surprises when you collect your camper.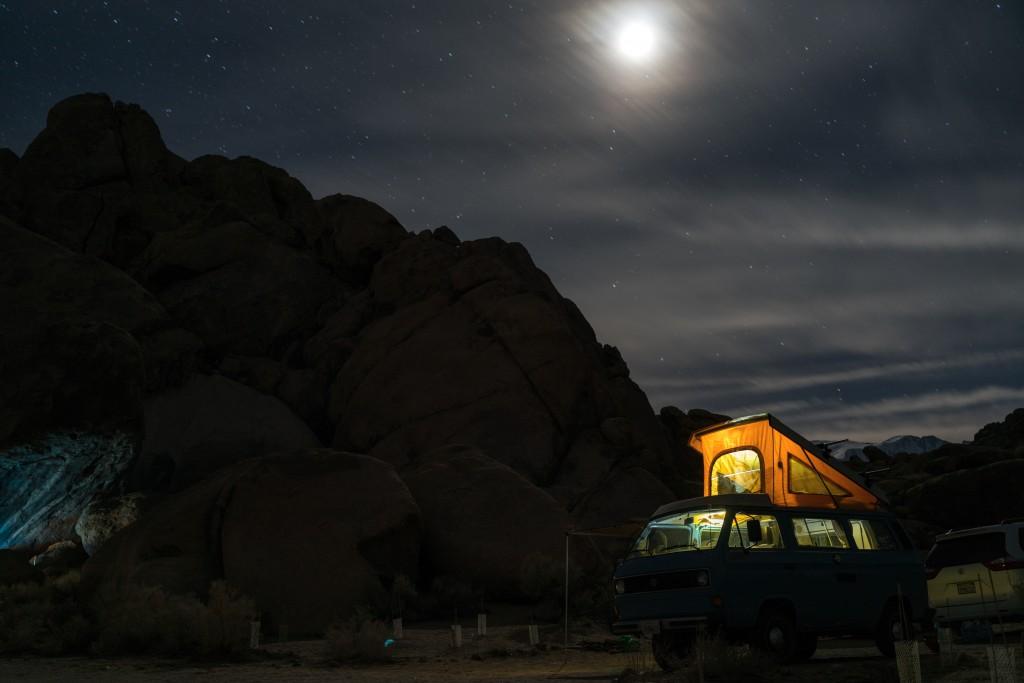 Camping and parking
Is wild camping legal? Wild camping generally means swinging off of the main road, heading down a winding dubious track, to that idyllic spot you've always dreamed of. The the answer to this question is both yes and no. No, you are not allowed to wild camp in Europe. But yes, there are plenty of designated parking places where you can park overnight for free by law. Be sure to look for any prohibition signs or you may receive a hefty fine!
A great app to help find that safe place to park is park4night. This app provides options from simple parking to a spot with facilities. All adjusted using the various filters.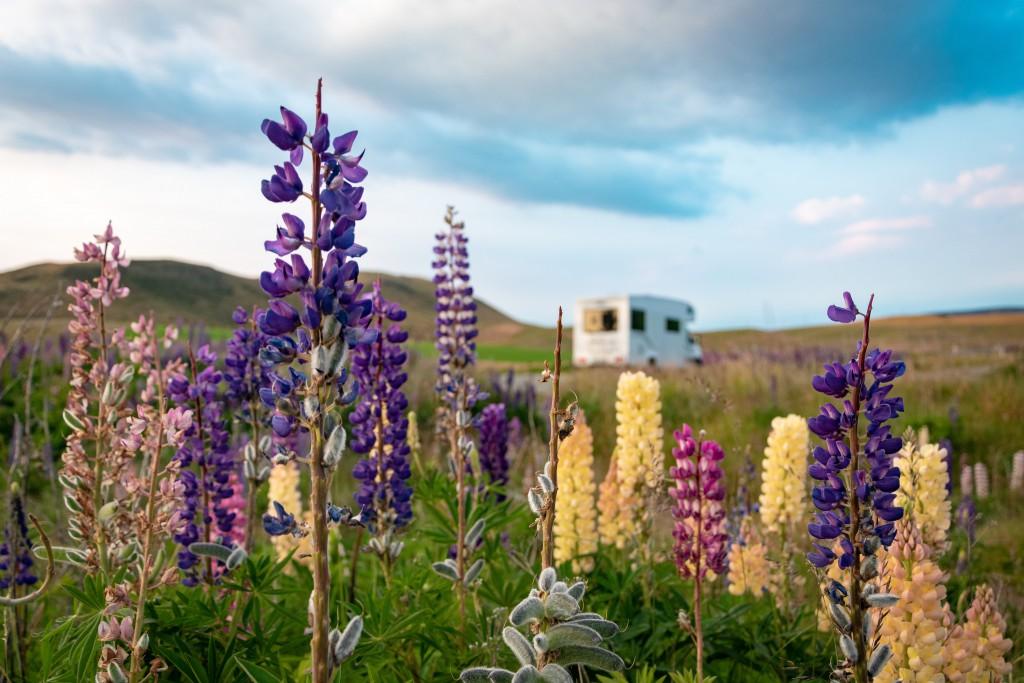 Cost
Costs can vary for a road trip. It depends how far you plan to travel, whether you use toll roads or the smaller roads and whether you plan to eat out. The following useful fuel apps will definitely help you find the best prices for filling up the tank: Google Maps, Fuel Flash, 123 fuel. A great online free tool to check routes and costs is viamichelin.com. This will give you an idea of time, distance, fuel and toll costs. Pop in your vehicle details and destinations, and the site will do the rest.
Safety
Safety is another important factor to take into account. Always be aware of your surroundings and seek out well-lit parking areas when you can. Always keep your camper van doors locked and have an exit strategy in the event of an emergency. It's best to have some form of self-defense protection on hand, like pepper spray or even an alarm.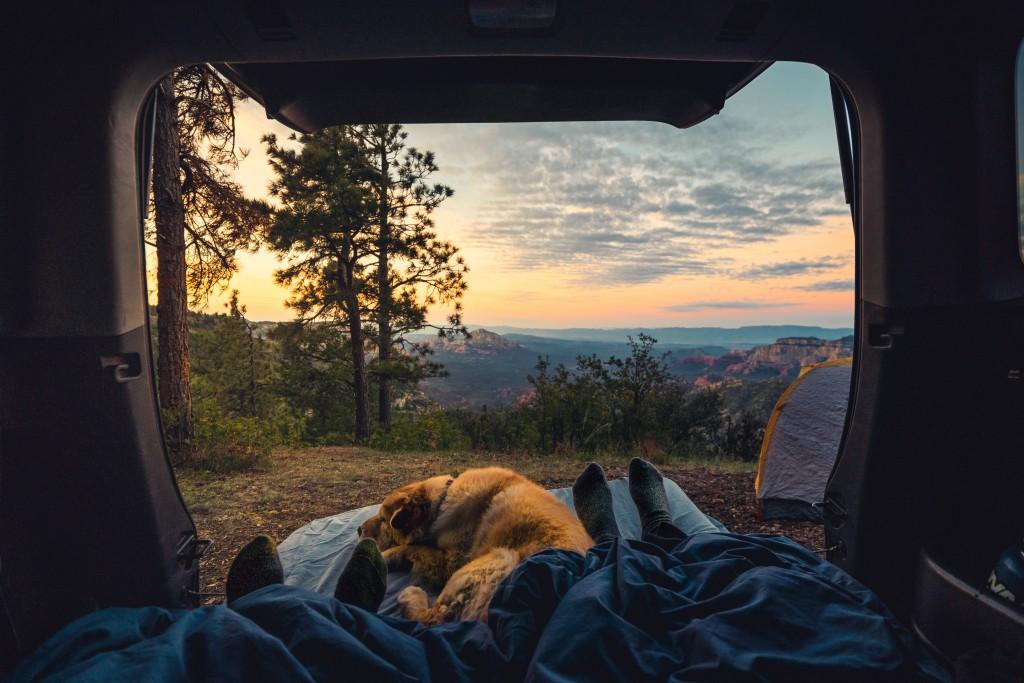 Pets
If, like myself, you want to bring along your fluffy companions. Then travelling with pets is a whole other ball game. You must make sure they're chipped and have passports and also their vaccinations are all up to date. Carry all their documents with your own in case of any emergencies or checks at borders. It also goes without saying that they will need a comfortable place to sleep and regular food and water. Consider where you will buy their food if they are fussy eaters. And remember, if you need to leave them in the van even for a short period, consider the temperature and safety. If it's too hot in the van for you, it's also too hot for your pet. Use common sense.
Camper van travel is more about the experience than anything else. It's about waking up in a new place every morning and getting to see parts of the world that you might not otherwise.