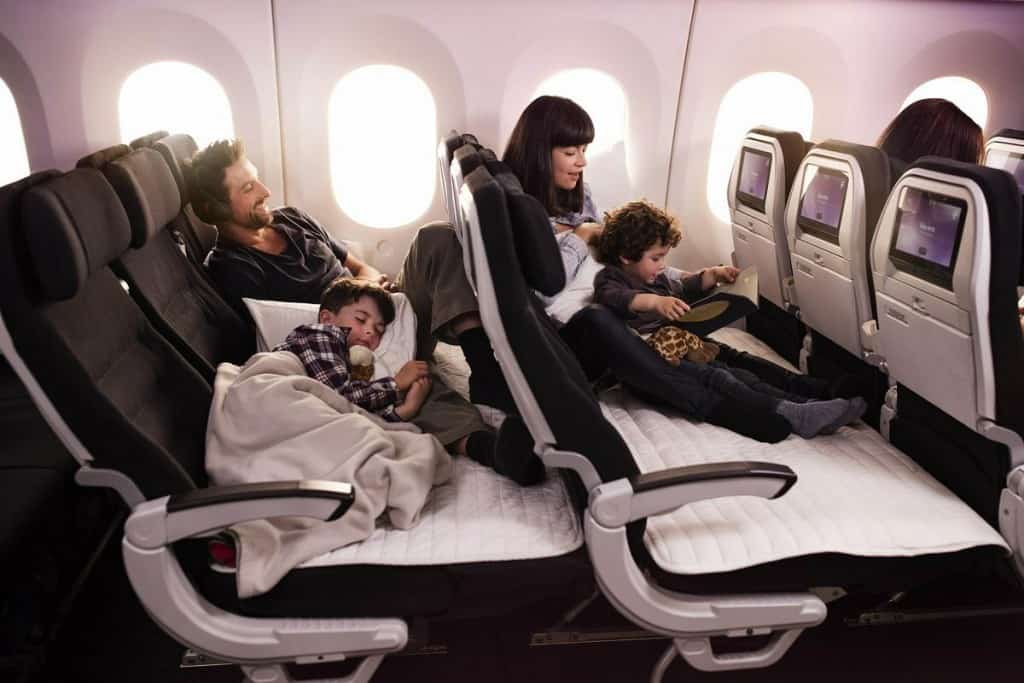 Deep in the depths of Economy, some airlines now offer travellers a sleeper option.
Yes, you can get a couch in coach!
How it works
Depending on availability, some airlines now offer an option to convert a row of economy seats into one, providing an unbroken flat surface along the row for the flyer.  Whap up those seat rests and ta-da! A narrow bed, and most airlines provide a slim mattress to cover the gaps, plus a pillow.
Even better, other airlines have reworked some rows to elevate leg rests.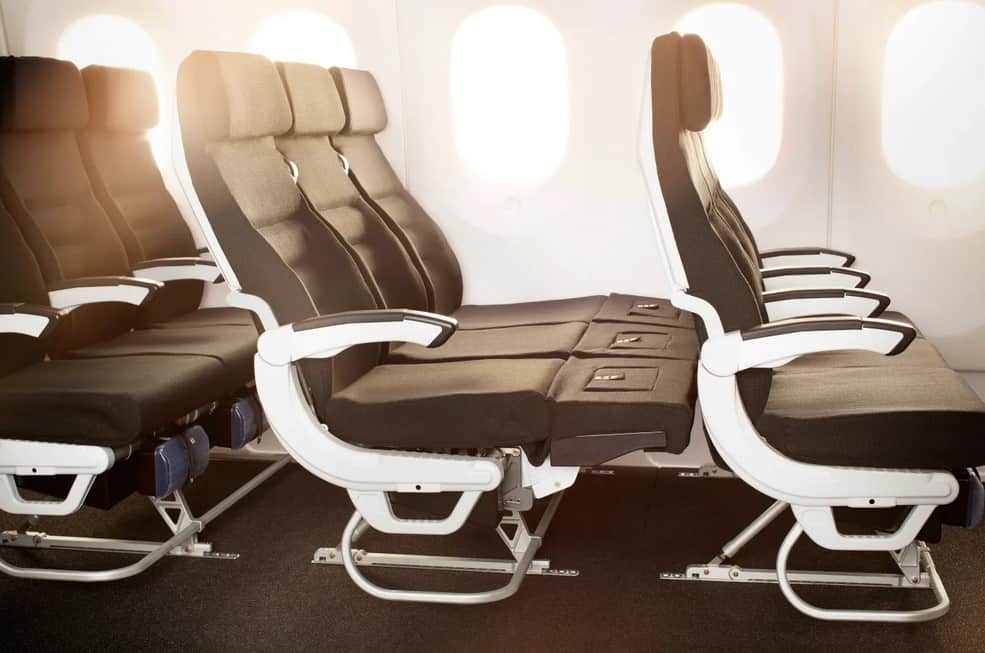 The dimensions
Airplane aisles don't change, so people longer than 60-ish inches can't sleep vampire-style. And good to think about widths, too: back-to-seat fronts stick mostly to current Economy conventions.
Creepy comfort?
Some airlines allow two passengers to share the tight space. No word yet from flight attendant unions on how they police aspirational under-the-covers Mile Highers sharing a 30-inch bed.
The cost
Prices vary, depending on flight duration and demand, but all options are thousands less than booking a single seat in Business, with its hot towels, full-length lie-flat seats and better food. Usually around $200 and $500 on top of the price of a regular single budget ticket, the options are much more affordable than booking an entire Economy row at full price.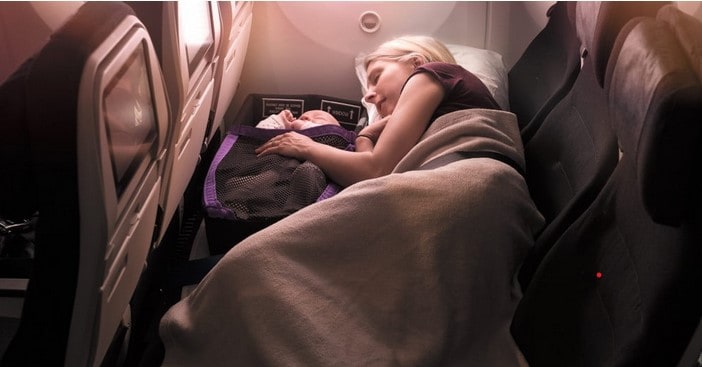 Who benefits?
A parent flying with a small child in need of room to play or a secure nap, plus anyone in earshot of that screaming kid; everyone on the plane, that is. Travellers whose medical needs require leg elevation. Long-distance budget travellers willing to spend a little extra for some privacy, but can't afford the hefty price of Business.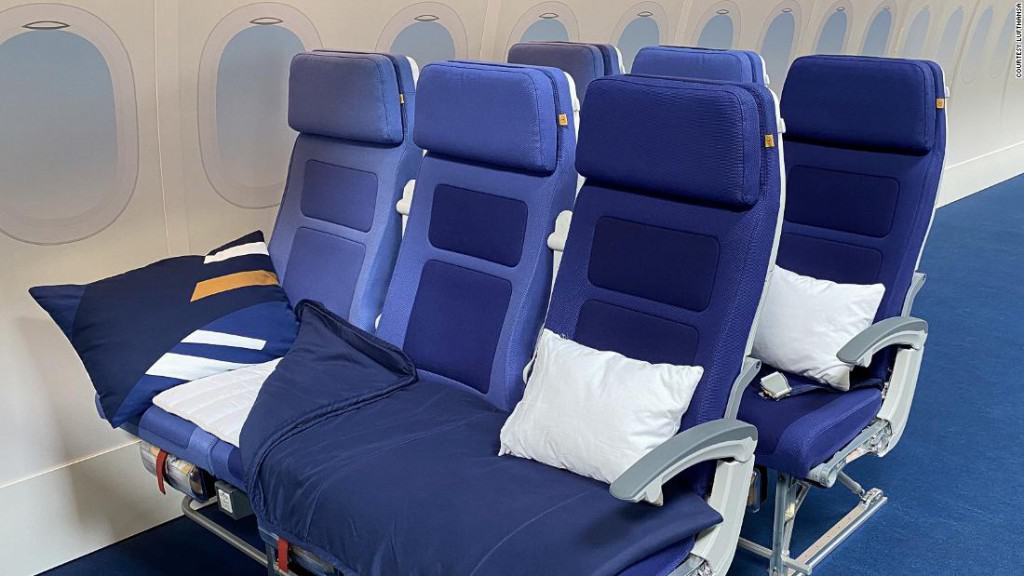 Which airlines? How to book, and when?
Air New Zealand – add the Skycouch add-on when booking a long-haul flight.
Vietnam Airlines – the Sky Sofa option is available for routes between Ho Chi Minh City and San Francisco, and between Hanoi/Ho Chi Minh City and London/Paris/Frankfurt.
Lufthansa – unhelpfully, Sleeper's Row tickets are only available at check-in.
Is this a way that airlines are responding to customer's needs?
Maybe, maybe not. It's more likely a way to recoup the cost of Economy seats that go empty on regular long-haul flights. What does this mean for upright, no-frills passengers? Probably more middle seats.