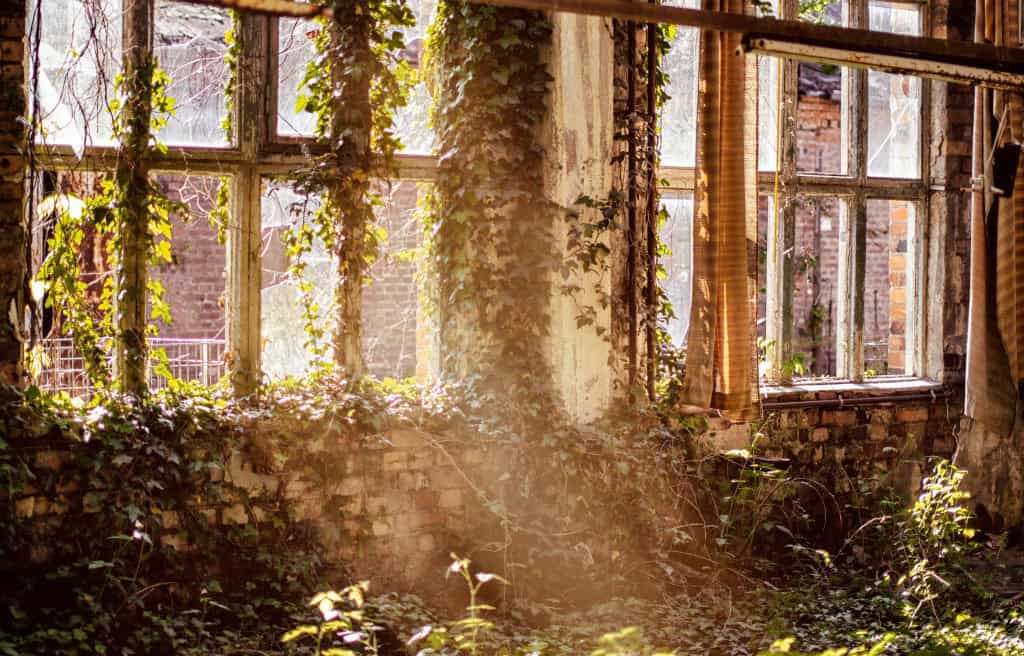 Southeast Asia's wealthiest country is glamorous on the surface, but there's another side of the country that often gets forgotten: abandoned Singapore.
With all the travel destinations I've visited as I surge to find the most unknown and off the beaten track destinations I can possibly find, Singapore wouldn't have been at the top of my list. But what I've learnt after 7 years of constantly being on the road is that every place has somewhere less visited, somewhere a little uglier, a little rustic and admittedly, filled with more risk-taking.
The last time I visited the Lion City I visited the main things to do. If you want to check them out, visit Expedia AU for some inspiration.
This time, and late in 2018, I decided to explore the forgotten parts of the country and self-titled it 'Abandoned Singapore.' I was determined to get away from the glowing lights of the Marina and the staunch shine of the skyscrapers and shopping malls.
It must be noted that visiting 'Abandoned Singapore' was my decision. If you want to see this side of Singapore, let that be at yours too.
Where I Stayed
Keeping with my theme as much as possible I tried to stay in an area in Singapore that bragged more character than a chain hotel would be located in.
Wanderlust Hotel, situated in Little India was my choice. With a name to match an adventure and an area that you embraced on the ground rather than in a multi-storeyed hotel, it felt right.
Istana Woodneuk
A former mansion of a Sultan of Johor that opened back in the 1930's, Istana Woodneuk is near Singapore's famed botanical gardens. It's one thing visiting this place full of history and mystery, but the journey is the best part. With overgrown lush vegetation in your way, for a few minutes it's easy to believe you've been plonked into the middle of the Amazon.
As I approached, a black lizard, bigger than a cat, jumped down the wall. I instantly became away of the slithery creatures that may lurk beneath my every step. As if the humidity wasn't enough, the precarious tiptoeing through dense grass to avoid Singapore's wildest insects and reptiles was another. The sweat was dripping from my forehead indeed.
Entering the old mansion, there's clearly been visitors with the graffiti sprawled across its walls. The sound of water dripping, the scurrying of the odd rat and the creaking of the staircases should all be expected here. Take your camera though and climb high, including ladders to the roofless roof and so on, it's definitely gives you that buzz that you made a discovery of your own.
[vc_video link='https://youtu.be/zpvb3Vb-c7s']
How To Get There:
Istana Woodneuk, 766 Tyersall Avenue, Singapore, 257699
Take the bus service (7,75,77,105,123,174,564,625,NR8)) to 'Opp Peirce Road; continue to walk down Tyersall Road. The mansion is between Tyersall and Holland Avenues.
Old Changi Hospital
Venturing under and around Old Changi Hospital was my biggest risk while exploring abandoned places in Singapore. It was often visited by urban explorers and alike like myself, but recently the Singaporean government has made further effort to prevent thrill seekers.
As I approached the entrance, the metal fences and blatant signs alone would deter many. Yet, scouring the area, I managed to scrape under a hole in the fence and quickly jolted for a tour. The scale of the hospital was larger and more maze-like than I'd imagined.
Abandoned since 1997, Old Changi Hospital was once under Japanese occupation, where thousands of prisoners of war were kept. Today, it is said to be one of the most haunted sites in the whole of Singapore.
Running around the empty and eerie halls of the hospital had me pumped, especially as I was told prior to exploring that the site had cameras with motion sensors. It was time to move quickly!
How To Get There:
Old Changi Hospital, 24 Halton Road, Singapore, 506997
Changi Point Ferry Terminal, walk around 10 minutes using the address. The main entrance will be at the end of a row of parked cars. It's here you can make your way in, if you dare!
Tanglin Hill Brunei Hostel
I've stayed in a few hostels over the years during my peak backpacking days, yet I'd never visited an abandoned hostel. The temptation was too much.
The hostel was built for Bruneian students who wanted to further their education in Singapore. At the time, Brunei wasn't in a position to offer the elite level of education for its students that Singapore could.
It was fairly obvious urban explorers had ventured here before as there was a large man-sized hole to the right of the fenced-off site behind some trees. I clambered through and was quickly on-site.
Built back in the 1950's and unused since the 1980's, Tanglin Hill Brunei Hostel – essentially a private boarding school – was far larger than I'd imagined. From dorm rooms to old science labs to hallways, it's very easy to imagine the activity here. The adjacent buildings were several stories high, so there was plenty to explore. As I precariously wandered through the hostel blocks, coming out to the grass centre was the pinnacle. Standing from an angle, I was able to appreciate this abandoned place in full view – definitely an urban explorers playground!
How To Get There:
Tanglin Hill Brunei Hostel, 7A Tanglin Hill, Singapore 248042
It's easier to take a cab but if you want to use public transport take the bus 132 to Bef Chatsworth Road (13039) and walk around 7 minutes from there.
I flew to Singapore with Expedia AU – check them out for some of the best flights and hotel deals for your adventure travels!