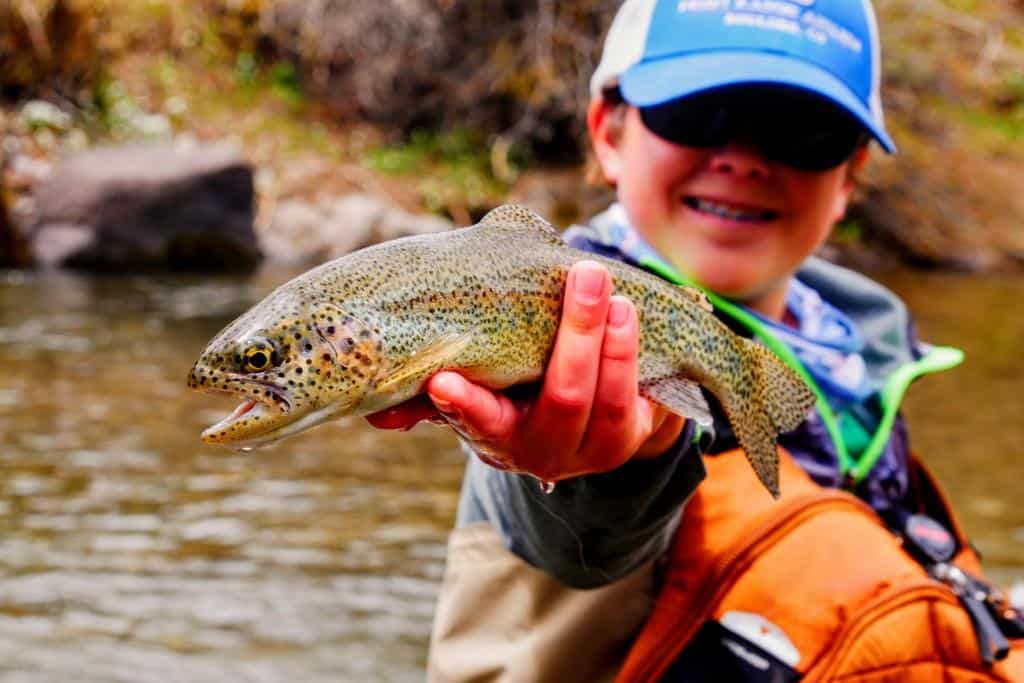 Make like the snowbirds and migrate to Florida. What better place to be outdoors than the Sunshine State?
Whether you choose a livable treehouse, a seaside horseback ride, or an expansive nature preserve, your family's bucket list is about to become much shorter.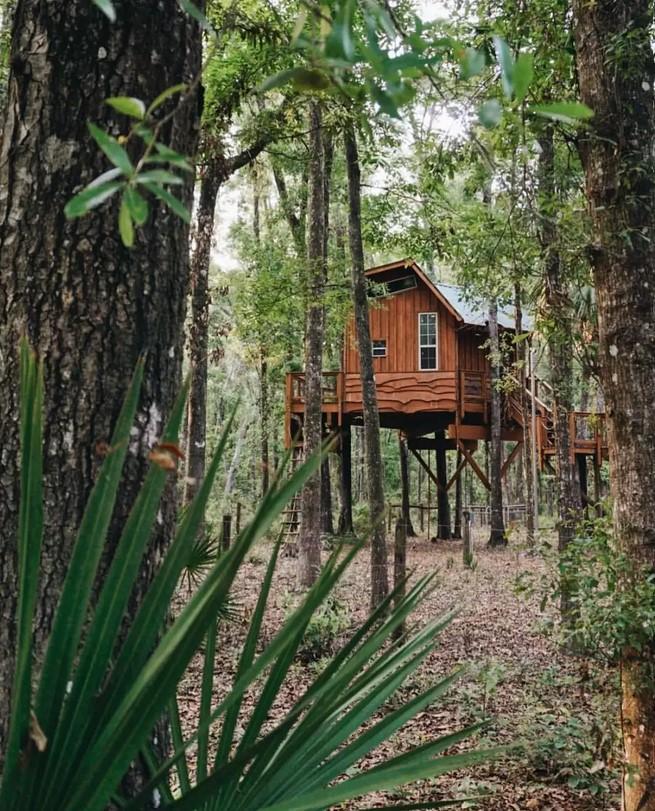 Nestle in the Treehouse
It's the ultimate childhood dream-come-true: sleeping in the trees with the Treehouse Cabin Retreat. Cozy, clean, and run by a single family, this retreat is a finalist for Hipcamp.com's Best of 2022 and boasts over 150 raving reviews. Comfortable amenities ensure the adults aren't roughing it, while darling details awaken the childlike wonder in both kids and grown-ups. When booking the property, you will be renting the Treehouse and the Rustic Cabin. Both lodgings sleep a queen bed and a loft bed designed to host up to seven people (and pets), and the cabin features an indoor bathroom and outdoor shower. Trust us, showering in the fresh air just feels so right. The cabin and treehouse are stocked with fresh linens and cooking supplies. A grill, a smoker, and a fire pit guarantee a tasty time–don't forget the marshmallows and weenies. A friendly neighbor is known to deliver firewood to you for a fair price. How quaint is that?
Even more rustic: there's no cell service on this land. You'll be totally unplugged, and finally able to spend face-to-face quality time without being sucked into screens.
Although you and your goslings might not want to leave your new nest, this treehouse is a short drive from nearby parks: Manatee Springs Park and O'Leno State Park. Biking, hiking, and boating are just around the corner. It's only minutes away from the Suwannee River and amazing freshwater springs that are cool, clear, and perfect for swimming and paddling. Bring your own kayak or rent one nearby. Charming Old Town is 20 minutes away if you need to restock on supplies. Booking starts at $239 per night with a 2-night minimum stay. Take note of the 5% weekday discount.

Giddy Up and Ride Into the Sunset
Amelia Island Horseback Riding has been offering Amelia Island's premier horseback riding tours since 1993. They offer four types of rides at different times of the day: The Sunset Ride, the Sunrise Ride, and Day Rides.
Their most popular tour is the Sunset Ride. Witness the golden sun dipping past the horizon as you gallop along 13 miles of sandy beaches. This scene begs the question: Are you on the cover of a romance novel? No, because the kids are there, too! These horses are well cared for, gentle creatures prepared to handle beginners and experienced cowboys and girls alike. If you have a romantic proposal in mind, Amelia Island Horseback Riding Tours offers special occasion rides.
Your guide not only knows their way around a horse but a camera, too. No matter the time, day, or occasion, you'll walk away with a series of stunning photos to treasure for the rest of your life.
Make your reservation here. For 60 minutes, the Sunrise and Sunset Rides run $150 per person, while the Daytime Rides cost $100. Take note that due to turtle nesting season, sunrise rides are not available from May 1st to October 1st. Those little critters need to make their way to the ocean uninhibited.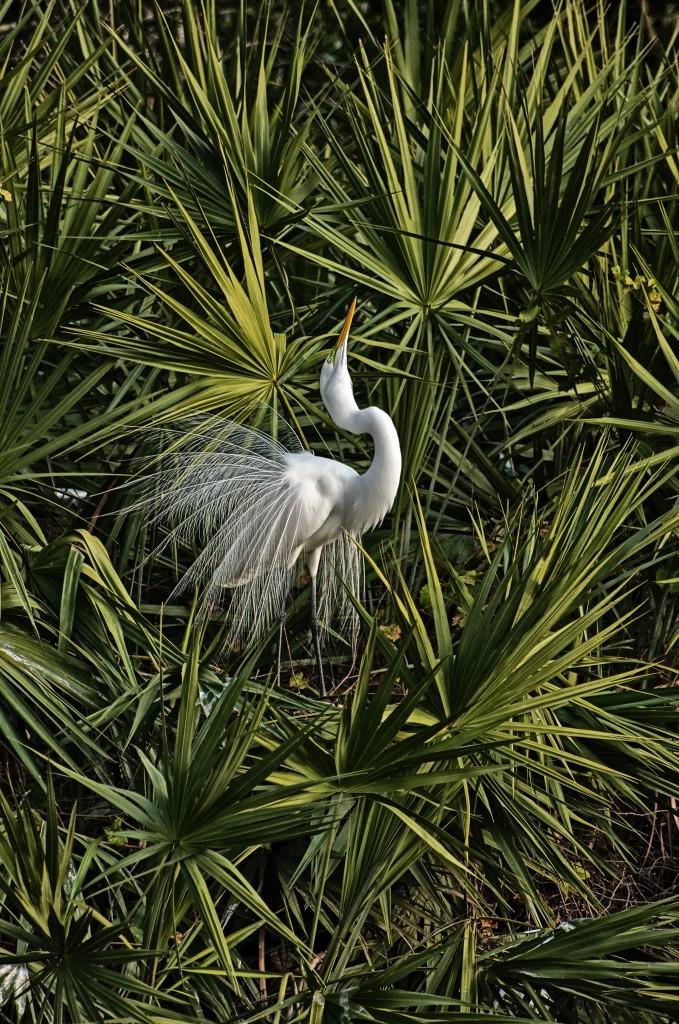 Crown Yourself as Outdoor Royalty at Princess Place
Located in the northern region of Flagler County, Princess Place Reserve is your one-stop shop for any outdoor activity, save for the seaside. The list of available amenities is so long that they had to alphabetize it on their website:
Biking
Birding
Campfire Rings
Camping
Camping – Equestrian
Canoeing and kayaking
Fishing
Hiking and nature trailers
Historical site
Horse trails
Interpretive exhibit
Pets welcome
Picnic area and pavilion
Restrooms
Weddings
Wildlife viewing
Princess Place Reserve is the perfect spot for a family with diverse interests. A horse-lover, fisher, birder, and history buff will be pleased as punch to explore the 1500 stunning acres. Both paved and unpaved trails wind through the property. Try to spot some of Florida's stunning wildlife living happily in the trees and salt marshes. The property's lodge is the oldest building in the county and is available for tours on Friday, Saturday, and Sunday beginning at 2 p.m.
Concerned there won't be enough time for it all? Worry not! You can camp up to fourteen nights underneath glittering stars or in a cozy cabin. Check availability and book your reservation here.