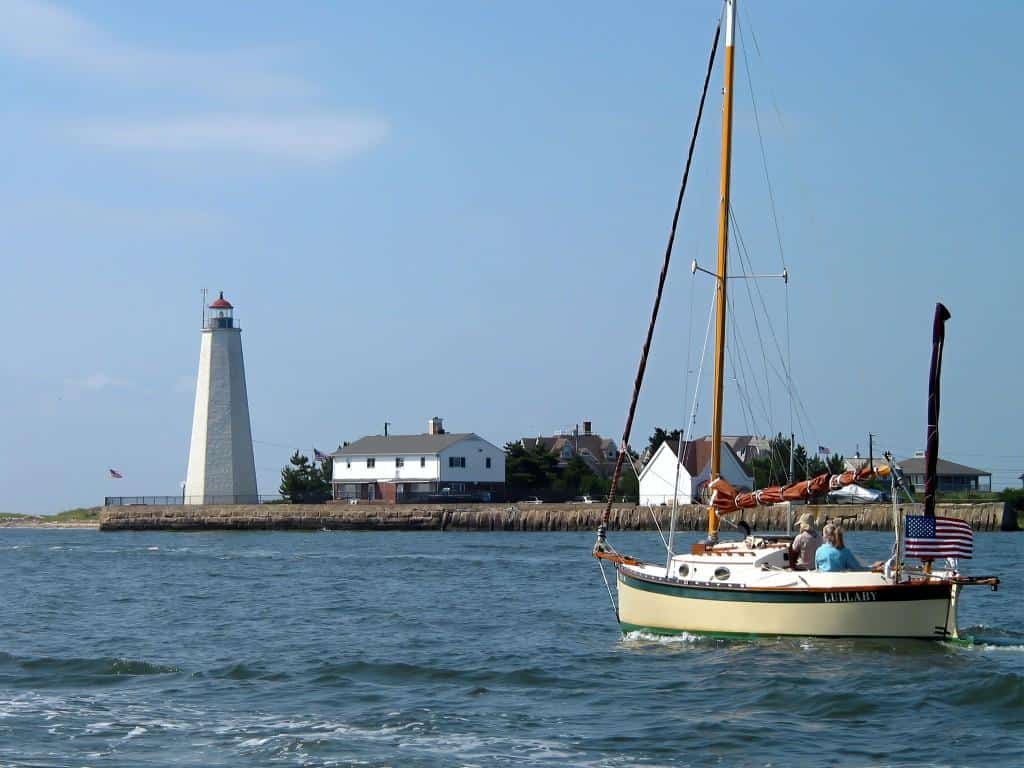 It's easy to wax nostalgic about Connecticut.
This state is the pinnacle of New England scenery: salty coastline, lighthouses, and trees that sing with color during the fall.
Making more outdoor memories here will only enrich the reminiscence. Be a big kid on a zipline, rediscover the roots of your food at a historic family farm, or enjoy a collegiate lesson in natural beauty from Yale. It's time to nourish the minds and hearts of your family. Reconnect in Connecticut during this ideal East Coast excursion.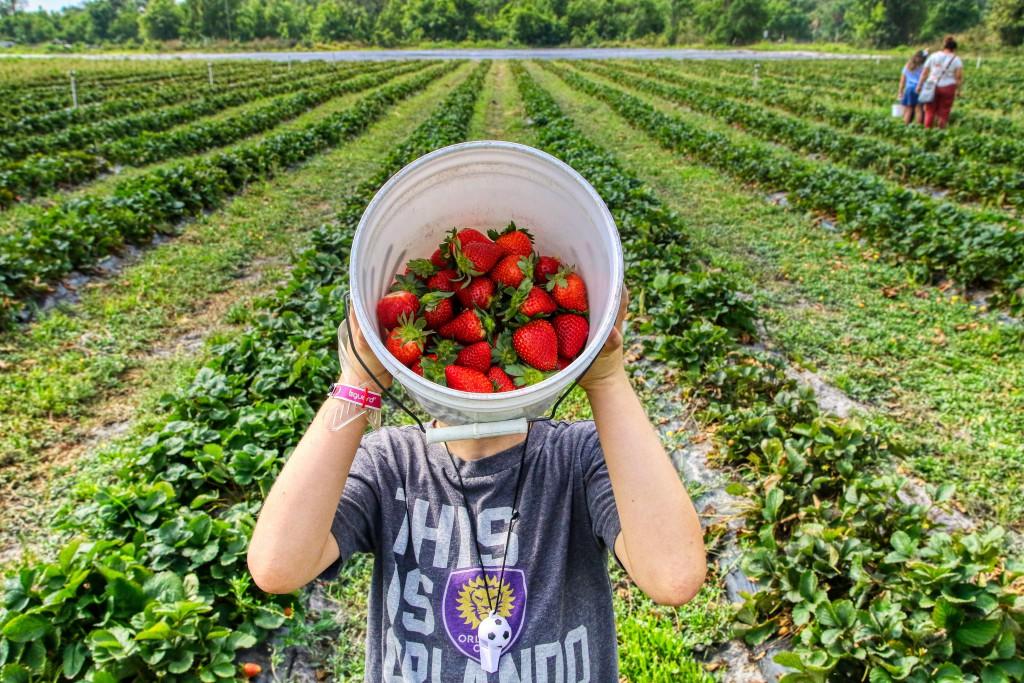 Family Time on the Family Farm
Join the Jones Family Farms for total agricultural immersion. Six generations of the Jones Family have worked to cultivate 400 acres of sustainable farmland.
Prioritizing the wellness of the land has been the motto of this farm since the turn of the 19th century. As founder Philip James Jones states, "Be good to the land and the land will be good to you."
There's always something to pick or pluck from the farm no matter the season. Summer-ripened blueberries and strawberries are just one Berry Ferry ride away. For $2, the open-air tractor will whisk you off to Pumpkinseed Hill, where the harvest awaits. Sound idyllic? Come autumn, the Market Yard is a hub of fall festivities. Sip apple cider and snack on cookies while strolling among the colorful corn and hay bales. The pumpkin patch is ripe with jack-o-lantern and pumpkin pie potential. Not to mention, tasty squash and gourds. Oh, and don't forget a quintessential hayride. When the winter blows cold, Jones Family Farms makes picking the perfect evergreen tree a warm, joyous experience.
For a little grown-up fun, visit the vineyard of the Jones Winery. Jamie Jones, the winemaker, claims "When people ask me which of my wines is my favorite, I say that they are like my children and I love them all." Sounds like a good excuse to sample each one.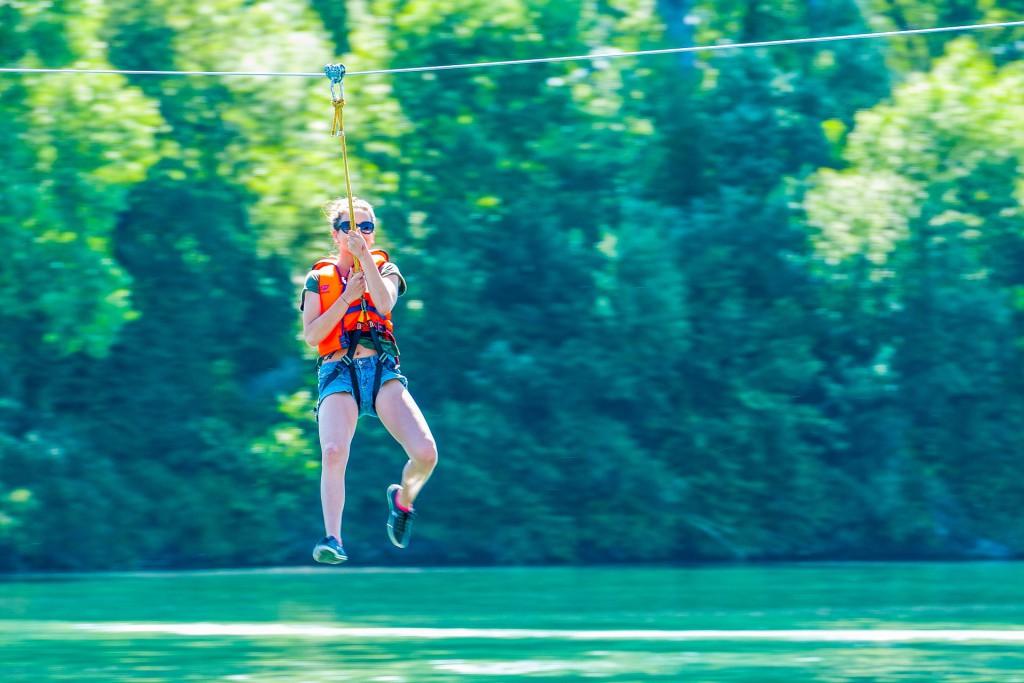 Cowabunga!
Brownstone Adventure Park has every awesome thing you've ever thought about doing on water. Seriously. There are eleven zip lines, some only accessible from a climb to the top of a 70-foot climbing wall. Four ziplines align so family members can race to the end with a splash. Regulated cliff jumping allows thrill-seekers to plummet into the water from 30 feet and higher. Water obstacles (think, inflatable Wipeout) are built for all ages. There's a course for tykes, teens, and grown-ups. The supersized waterslide and rope swing are unlike anything you could find on a lazy old river. Brownstone also has three System 2.0 Wakeboarding mechanisms (which feel like being pulled on a tug rope by a zipline), two for beginners and one for seasoned shredders. Kayaks and paddleboards are available to rent by the hour or the entire day. It's truly a smorgasbord of aquatic fun.
Safety is the top priority for this wild experience. Life jackets are required and complimentary. Lifeguards are present to guarantee everyone is as safe as they are adventurous.
A day pass is $59 per person, but there's just so much to explore. Seasonal passes ensure a whole summer of fun. Plus, they're 10% off until the end of May.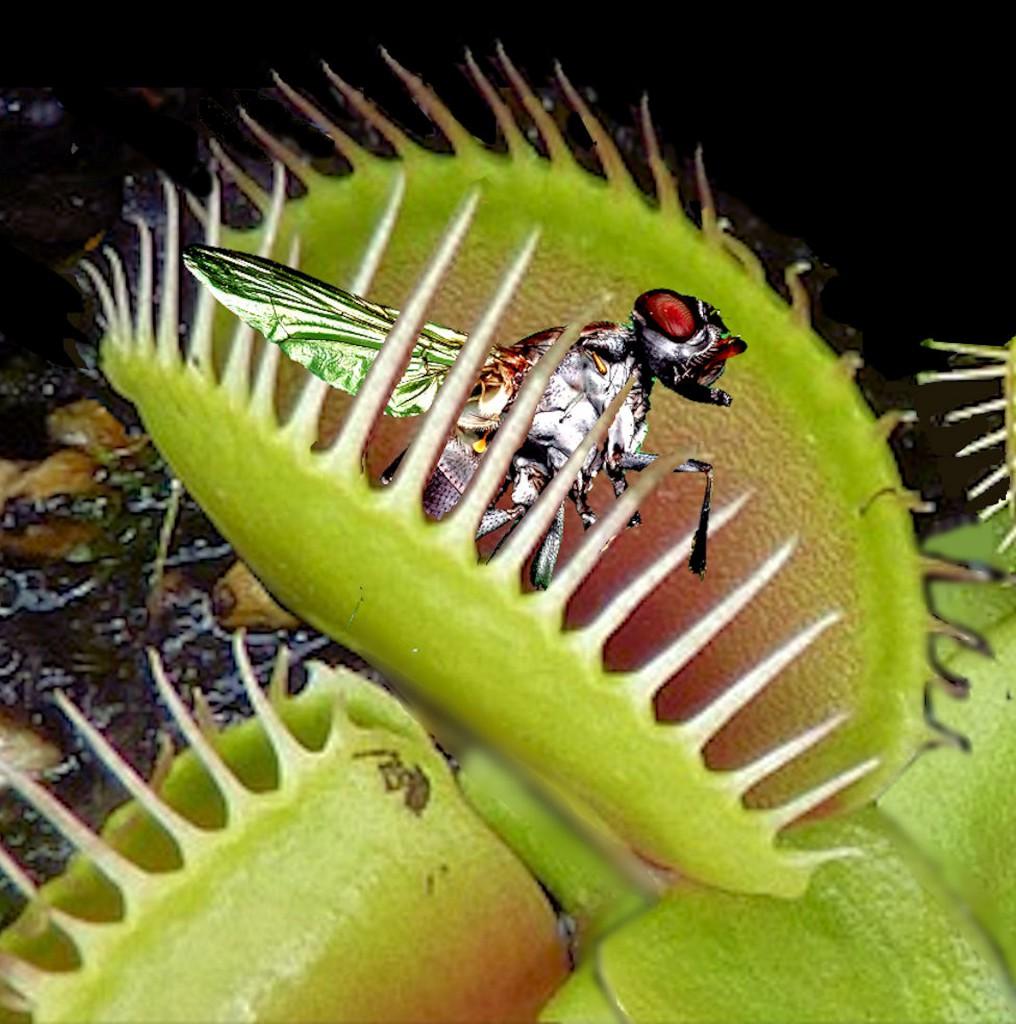 Study (the flowers) at Yale
No degree is necessary to admire the marvelous Yale Marsh Botanical Gardens. The property spans eight acres. A third of an acre is enclosed in greenhouse glass. Designed to bolster the education of ecological study and evolutionary biology students, the vast array of specimens is staggering. The plants are categorized by collection. The Desert House displays the hardy succulents of arid climates. Humid-dwelling flora explode with color in the Tropical Collection. Meat-eating plants may sound like an oxymoron, yet Carnivorous Collection's venus flytraps will devour flies before your very eyes. The expanse of the Outdoor Collection is a sight to behold. Developed since the turn of the 20th century, this garden has had over a century to attain perfection. Its rainbow of organisms draws in various species of birds and butterflies.
Though non-Yale-goers are welcome to meander through the Yale Marsh Botanical Gardens on a self-guided walk, group tours are also available. Call ahead to book a tour with a knowledgeable guide. The facilities offer lectures on all matters of botany. Science lovers and plant fanatics alike will adore being enlightened by guest speakers amidst the plants they love.