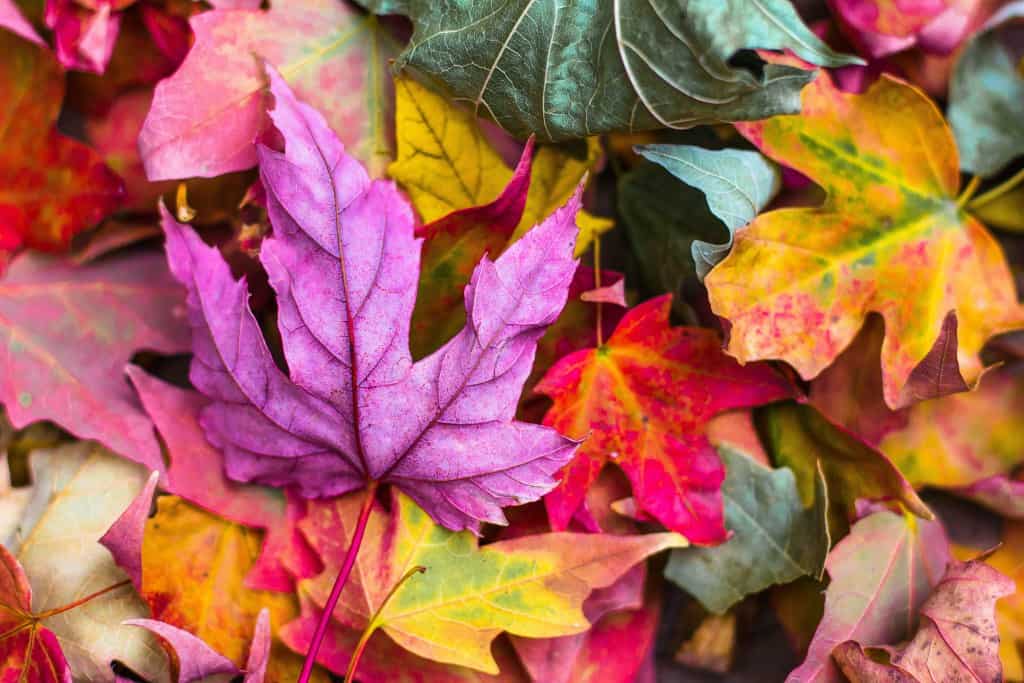 It's about this time of year that I start to get the blues and dread the dark nights drawing in.
To counteract this wintry feeling, my mind turns to places where I will find a final boost of autumnal pleasure.
Think crisp sunny days walking through crunchy orange and yellow leaves. Misty, bright mornings and the world painted in red and gold.
So, where can one travel to before the inevitable Christmas carol season descends upon us? I want epic walks, stunning views and that last little burst of sunshine. Huddle up and let us whisper of magical places draped in gold.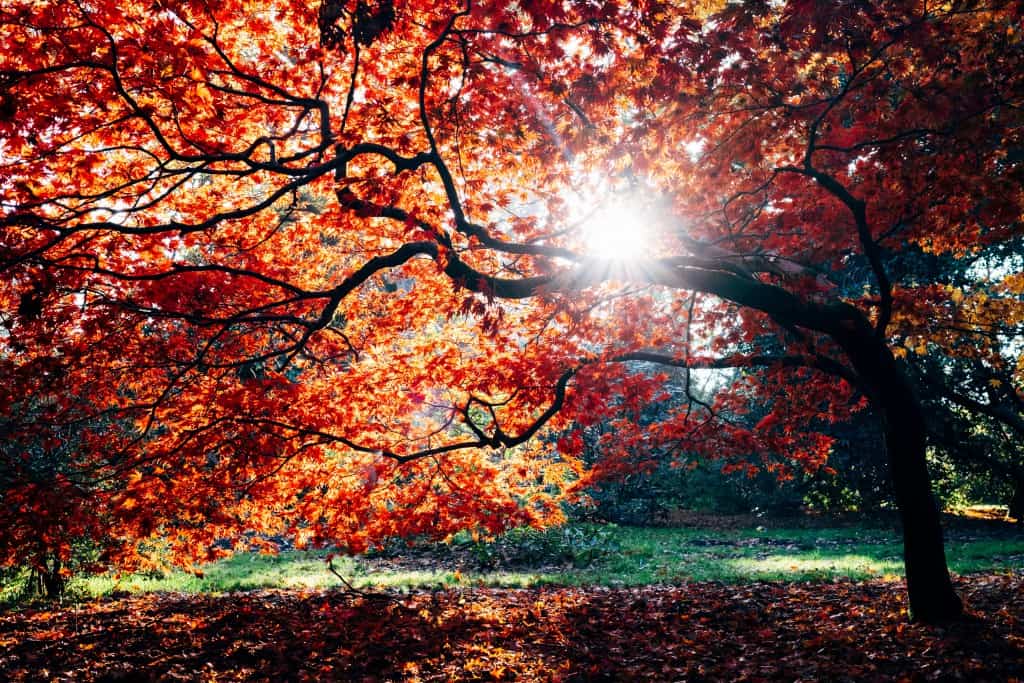 UK
The Lake District
The Lake District is a beautiful place regardless of the season. I would say this since it was on my doorstep as a child and the destination of choice for my outdoorsy and ex-military father. Yet, it is a magnificent place, especially in autumn. Lakes, valleys, and mountainsides are all dappled in hues of orange, red and yellow. As Wordsworth put it: "When earth repays with golden sheaves, The labours of the plough, And ripening fruits and forest leaves, All brighten on the bough".
There are lots of places to stay too, from simple bed & breakfasts to more salubrious 5-star establishments. You could also stay in hostels, camp or hire a van and camp in a van. The Lake District is also known for its well-established walks and is geared towards hikers year-round.
The New Forest
The New Forest National Park on the south coast is known for its ancient woodlands. With the highest concentration in Western Europe of ancient trees, autumn is THE time to visit this stunning place. With over 100 miles of trails throughout the park, you can hike or bike your way through the woods and over streams. The wildlife is epic too, with stags, pigs, horses, cows and the odd squirrel of course.
Stay in a shepherd's hut, glamp or glam it up in a 5-star spa. Whatever accommodation floats your boat, there are plenty of options nearby. The food is pretty awesome too, with posh grub, basic pub food and tea rooms scattered all around the area.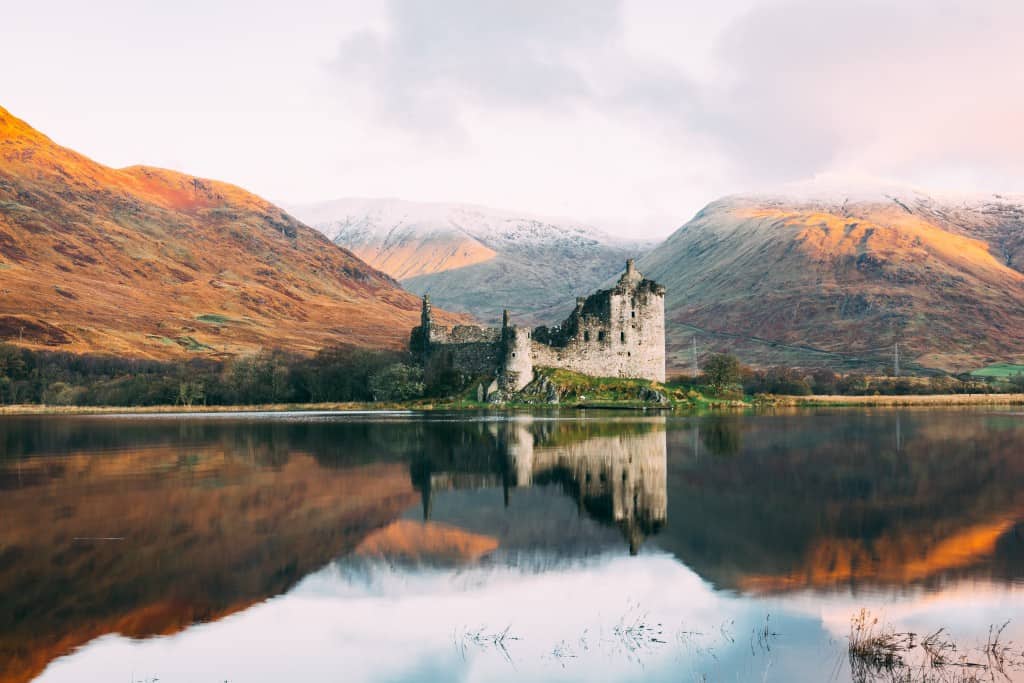 The Highlands, Scotland
Scotland is stunning any time of year but autumn brings another level of colour to the area. Freshwater lochs reflect the burnt orange and copper hues, set against a dramatic mountainous backdrop. Red deer can be heard (if not seen) as it is rutting season. If you're along the coast, you'll see grey seal pups as their breeding season begins.
Warm yourself up after long invigorating hikes with the odd dram of Scottish whiskey. Purely medicinal of course. Gorge on fresh Scottish oysters and enjoy freshly picked blackberries for dessert. Stay in cosy local-run pubs or a 17th-century farmhouse. Whichever place you stay, you're bound to receive a warm welcome and a decent serving of whiskey.
Europe
The Black Forest, Germany
If you live in the UK and fancy getting a little further away, the 6,000 square kilometres of the Black Forest in the Southwest of Germany may be the ticket. Trek through some of the country's most beautiful scenery and search for the many waterfalls. Spend your evenings curled up in front of a roaring fire. The area is scattered with wonderfully charming villages and large spa towns. You can hike for kilometres and then spoil yourself in one of the many thermal spas. The area is also known for its local liquors. Walking, spas and the occasional nightcap are a recipe for relaxation and rejuvenation.
The Bavarian Alps, Germany/Austria
A little further east along the southern border of Germany brings you to the Bavarian Alps. Situated on the German-Austrian border, the area is excellent for skiing in winter. Yet autumn is warmer, less expensive and ever so more copper in colour. Lakes, gorges, and castles popping up between the trees make it seem like a land of fairy tales. Hike or cycle your way through well-signed trails and breathe in crystal clear air and breathtaking views. Autumn also brings culinary delicacies such as wild mushrooms, pumpkins and bread dumplings. Delicious, fresh, local ingredients that will keep you going throughout your trek.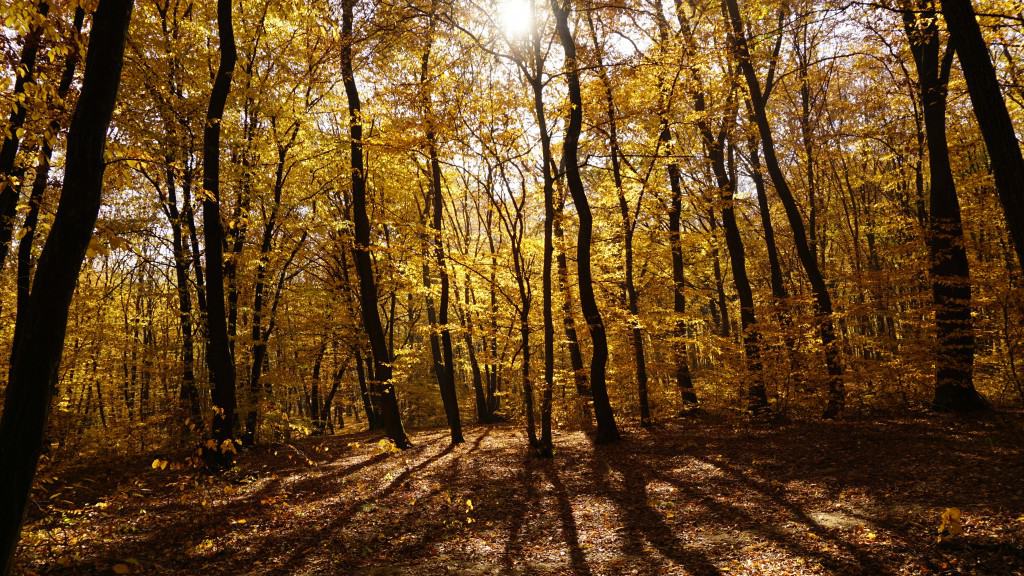 Transylvania, Romania
Yes, the land of Bram Stoker's Dracula, inspired by Vlad the Impaler. If you're looking for medieval authenticity drenched in forests and castles and shrouded in folklore, this is the place for you. Hire a car or get on your bike and weave your way through the ancient woodlands and hills. If you love to hike, no matter what level, there are lots of options in the Carpathian mountains. The topography is varied and you may find yourself trekking through forests, along crystal clear streams or steep, jagged peaks.
Far removed from the hustle and bustle of many other European countries, this place will have you relaxed in no time. What is the food like? Well, Transylvania hosts lots of food festivals in Autumn, so you should be able to try a little bit of everything on offer. Stuffed cabbage rolls, polenta and apple pie are all local delicacies made from their fresh seasonal ingredients.
USA & Canada
New York, USA
It may well be an obvious choice but autumn in New York is wonderful. Picture yourself strolling through Central Park munching on a fresh bagel, sipping a steaming cup of coffee and crunching through fallen leaves. There's actually lots to do all over New York State. From visiting one of the many craft cideries to a trip to Sleepy Hollow for a bit of spooky Halloween fun. Hike one of the many nature trails, visit pumpkin or apple farms and pick up the fresh produce or stroll around the city and play tourist for the whole trip. You won't be short of things to do and wonderful autumnal scenes to devour.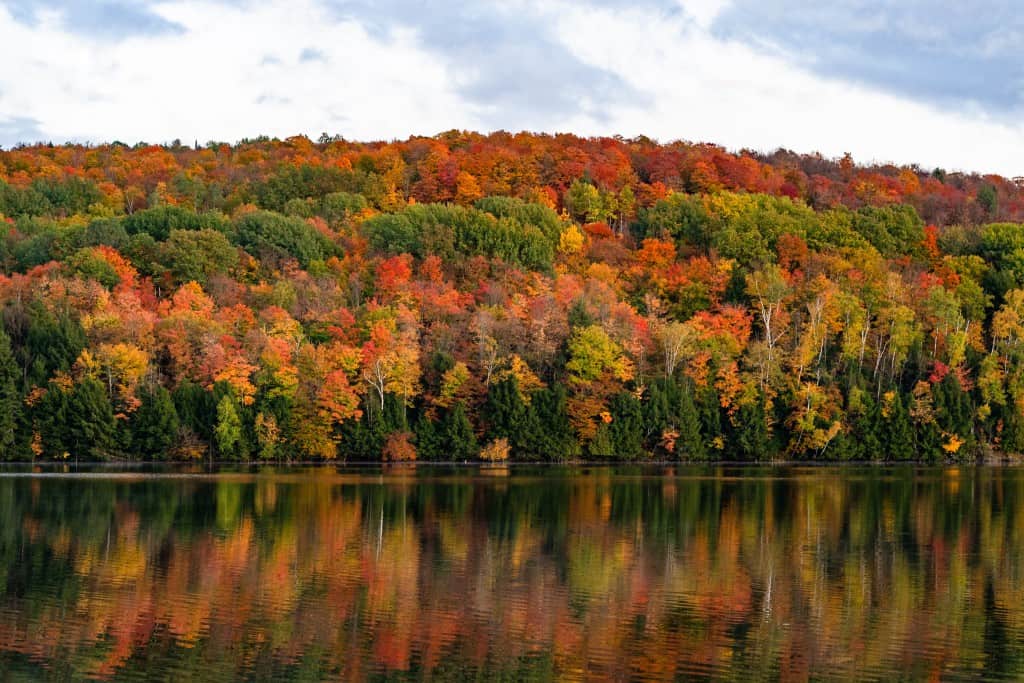 Vermont, USA
Possibly THE most famous place in the world for autumn getaways. Over a quarter of this state's income is derived from the tourism season in autumn. So, it may be a bit busy but if it's photo opportunities and a real autumnal view you're after, you've come to the right place. Maple, beech and aspen all burst into colour in October. Coupled with harvest time and the availability of fresh apples, pumpkins and pumpkin pie, you'll be drenched in autumn vibes. Stay in a cosy little inn, a luxurious lodge or a 5-star hotel. There are all types of accommodation dotted around the area. There are tons of farms selling their organic produce too, so don't forget to bring home a tasty souvenir.
Southeast Canada
If you don't fancy the crowds in New England, head north into Canada. Often a little less expensive than its American counterpart, this area also has stunning lakes, autumn scenes and treks. Red, orange and yellow maples, aspens and oak cover the area. Enjoy trekking and birdwatching and take the time to explore the Cabot Trail in Nova Scotia or the Parc National du Mont-Tremblant in Quebec. Stay in a remote cabin close to nature and spot the huge variety of Canadian wildlife. Chipmunks, gannets, golden eagles, Arctic foxes and the odd moose. It's a wilder destination than its American cousin. But, if it's remote and surrounded by nature you prefer, then this is one place that can't be beaten.