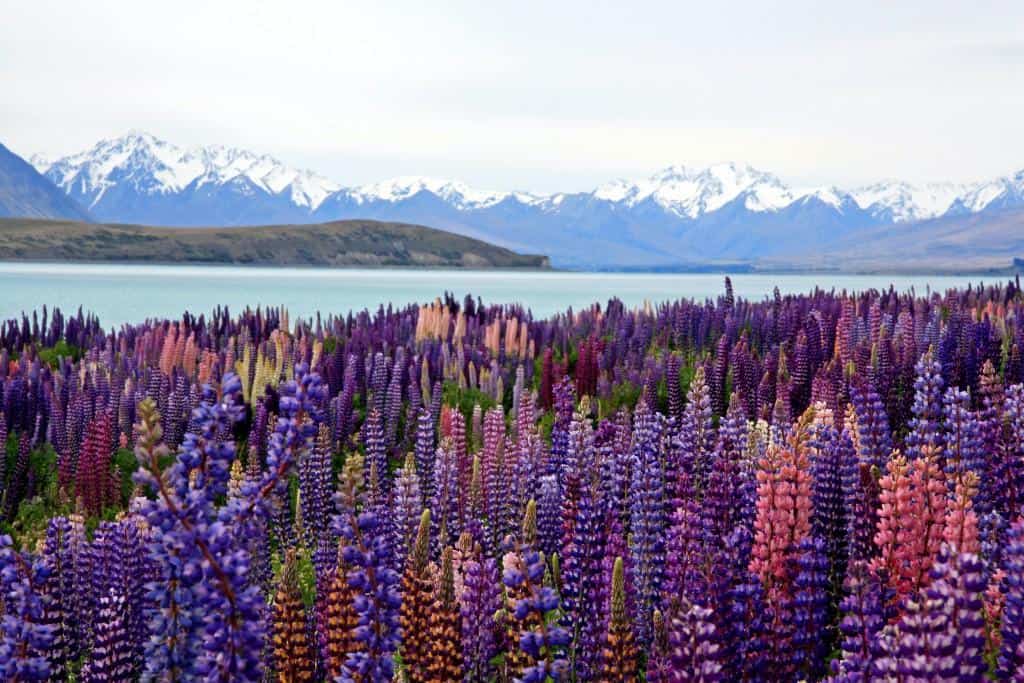 New Zealand's landscape is one of the most diverse in the world.
Across its two main islands and over seven hundred inhabited and uninhabited smaller islands, visitors are amazed by incredible displays of unspoilt nature.
From volcanoes to fjords, from rainforests to glaciers and huge Alps, or perfect coastal scenes, deep lakes and thundering rivers, New Zealand offers a landscape and outdoor experience to suit everyone.
For those wanting to really immerse themselves in what NZ offers, hiking is an ideal way to experience this country that has huge untouched natural resources – and best of all, there is no wildlife that poses any threat to hikers. Until humans arrived five hundred years ago from Polynesia, New Zealand had no mammals; only birds that evolved to become flightless without predators to concern them.
When hiking perfection consists of thousands of varied trails to discover, it can be hard to know where to start, so we've made this a little easier by profiling five of New Zealand's Great Walks.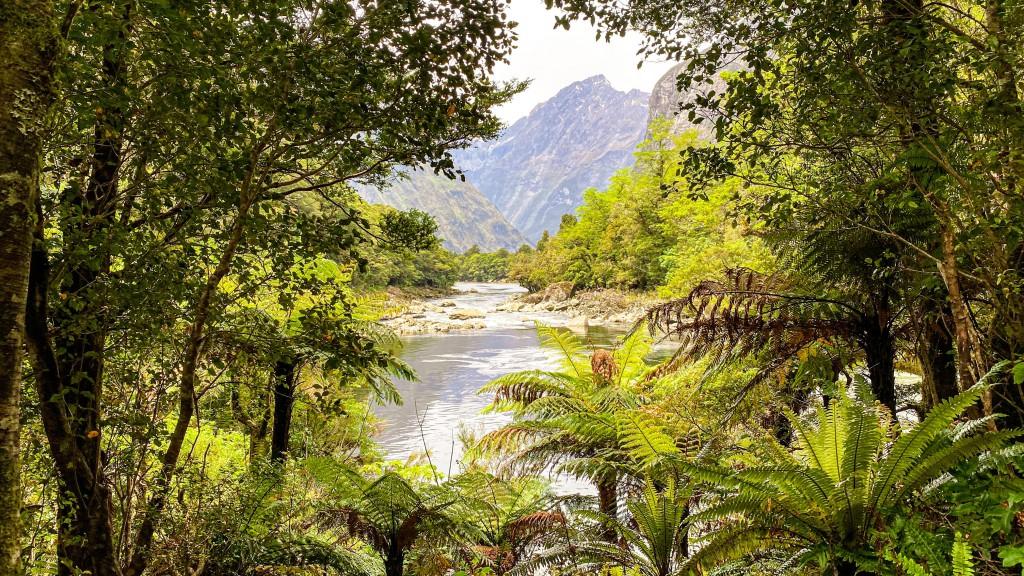 The Milford Track
First chartered and opened over 100 years ago, the 60-mile return route of Milford Track is New Zealand's most famous hiking trail and delivers incredible scenery of pristine rainforests, cool, clear lakes, mountain peaks and enormous valley views. From May to late October the walk is colder and always wet; however, many prefer the discomfort as the rain forests deliver their own incredible displays where waterfalls randomly burst out of steep, bush-covered mountain sides.
On its best day, the Milford Track is called the 'finest walk in the world', on its worst day its still the best hike of your life!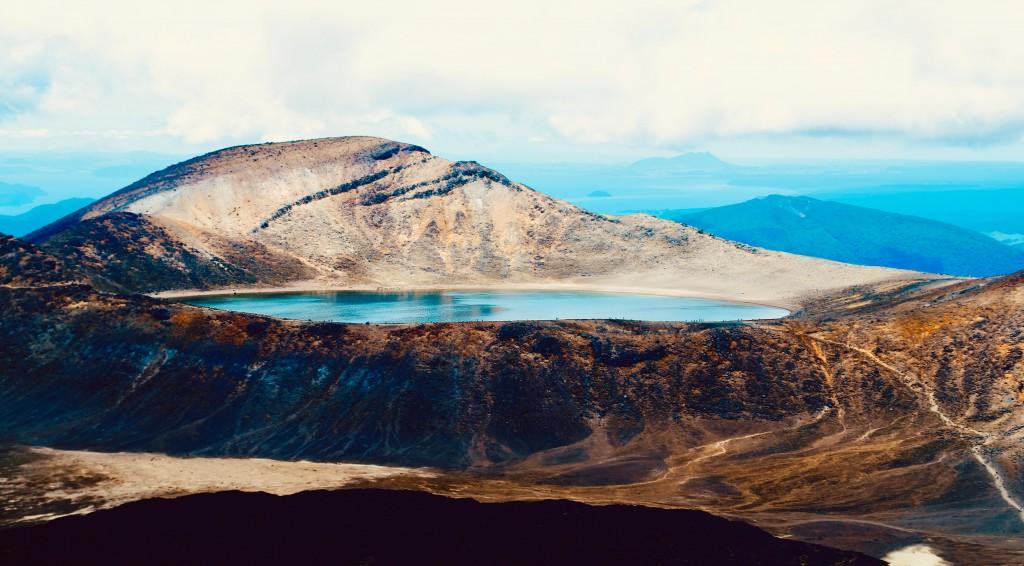 Tongariro Alpine Crossing
Immensely popular with Kiwis, the Tongariro Alpine route is ranked in the top-10 single day walks in the world. The 12-mile journey crosses the three volcanoes that dominate the central North Island plateau: Mount Tongariro, Mount Ngauruhoe and Mount Ruapehu.
Hikers will need 6-8 hours for the trek that takes in lava fields, an active, smouldering volcano, blue and green alpine lakes, and best of all, the most spectacular views from summits.
Note: The Tongariro Alpine Crossing is the track where the most search and rescue operations occur in NZ. The alpine weather changes extremely quickly. Check weather forecasts before you start, be aware of changing conditions and pay attention to the signposts on the tracks that detail essential information on distances and walking times.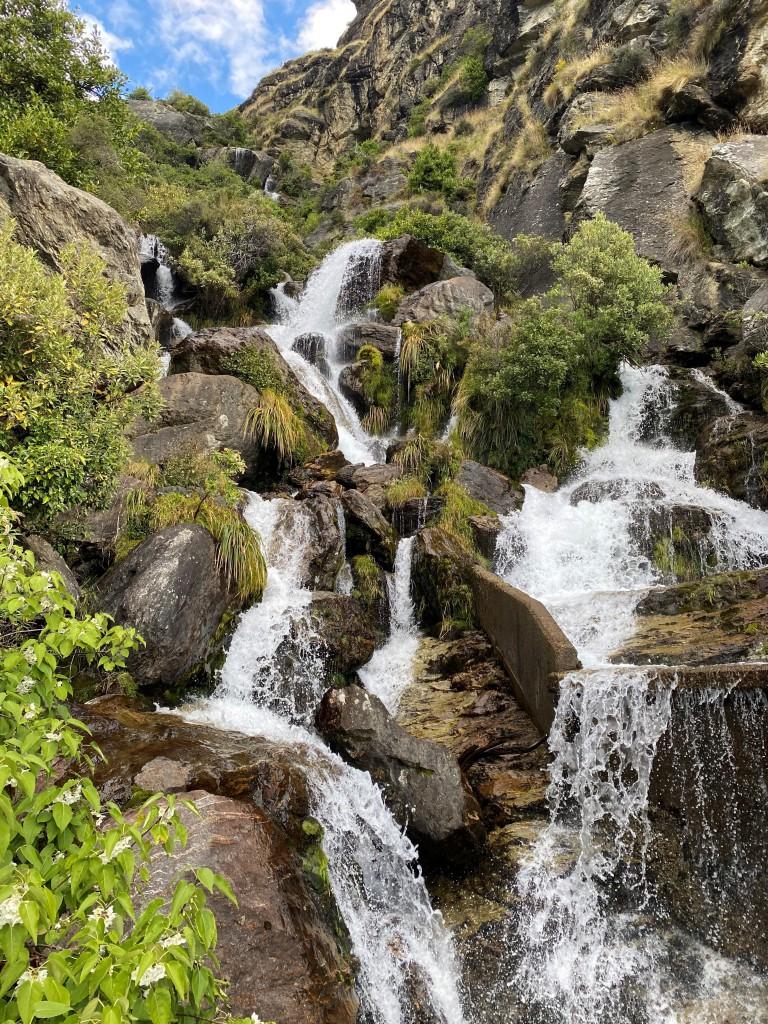 Lake Waikeremoana
If green is your favourite colour, then this is the walk for you! The emerald world within the Urewera Forest is the home of the Maori tribe Ngai Tuhoe (Children of the Mist) and the 30-mile track wraps around Lake Waikeremoana (sea of rippling waters). Tributary rivers, mist-filled rainforest, waterfalls, rush and herb-fields reveal themselves to walkers in this stunning, remote environment.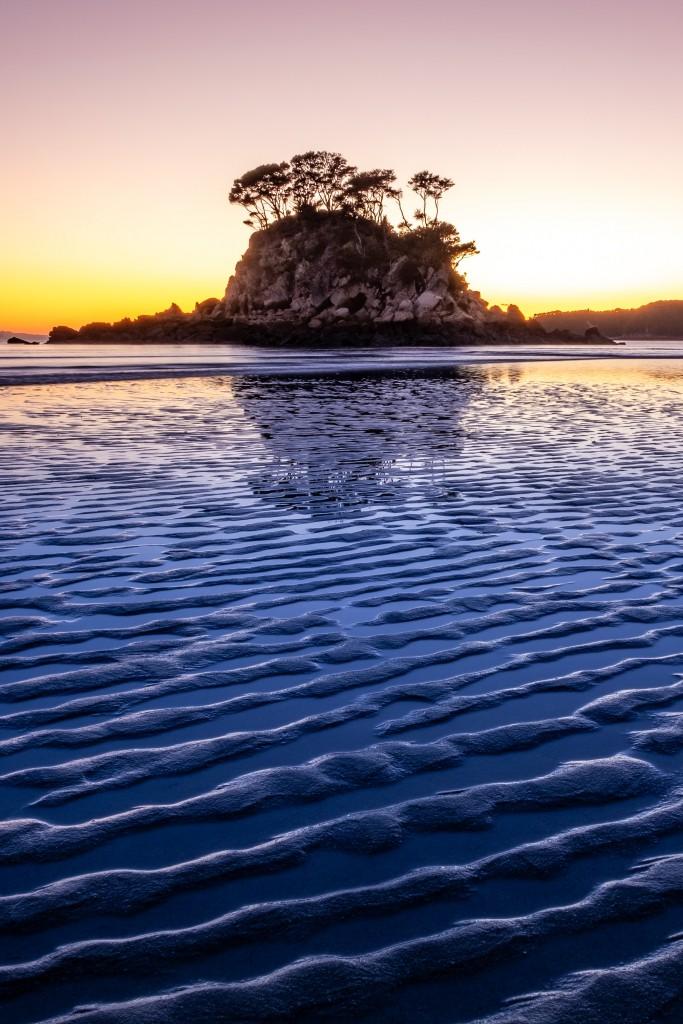 Abel Tasman Coastal Track
At the top of the South Island lies the Abel Tasman National Park and a 38-mile hike that alternates between the golden sands of empty beaches and lush forest. You may need a customised itinerary to complete the walk without waiting for tides at some crossing points – or mix the walking up with some kayaking – the track is perfectly adaptable to switch you up between two modes. Unguided walks are the most popular choice on the Abel Tasman routes. Hikers often take time out to swim in perfect bays, and options to have your camping gear and supplies places ahead of you mean more time for soaking in the magnificence of the stunning land- and seascapes.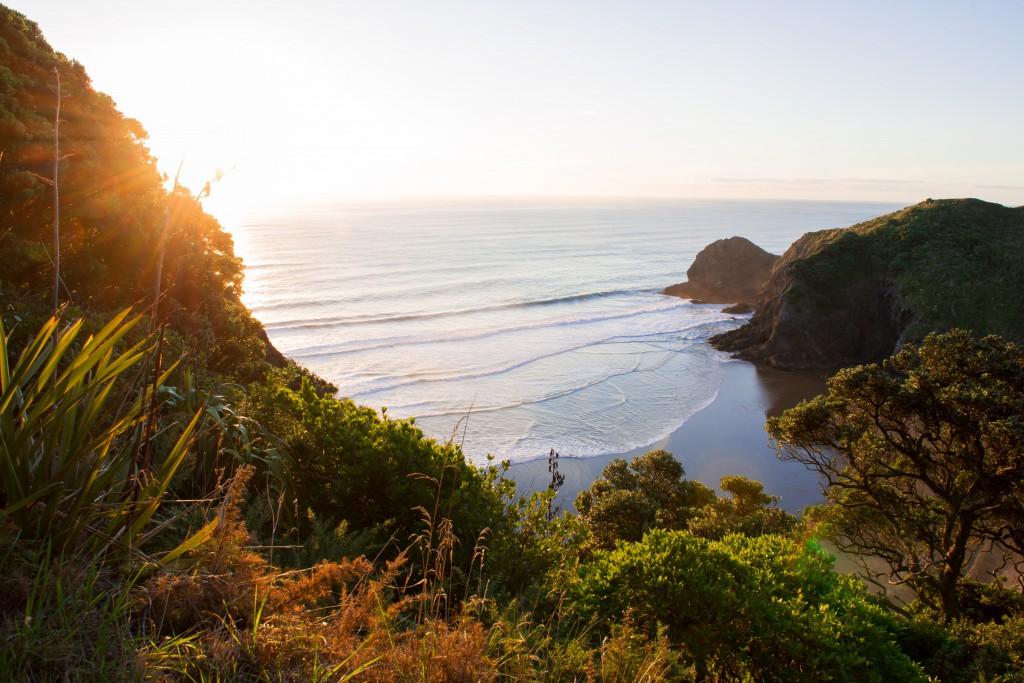 Heaphy Track
First-time visitors to the west coast of the South Island are often taken back by the sheer ruggedness of the ancient landscape that hasn't altered or changed in millions of years. The Heaphy Track is 50-miles of hard walking, but while the terrain is hard, your senses will be relaxed by the ever-changing scenes you discover.
Walkers love the sub-alpine grasslands, steep, craggy mountains, misty rainforests and lowland forests that reach down to beaches that catch the thunder of huge surf rolling in from the Tasman Sea.
The track is within the Kaihurangi National Park and was first trodden by Maori pounamu (jade greenstone) gatherers. The local greenstone found throughout the South Island was an important material for both weapons and jewellery in Maori culture and holds deep significance within their attachment to tribal lands.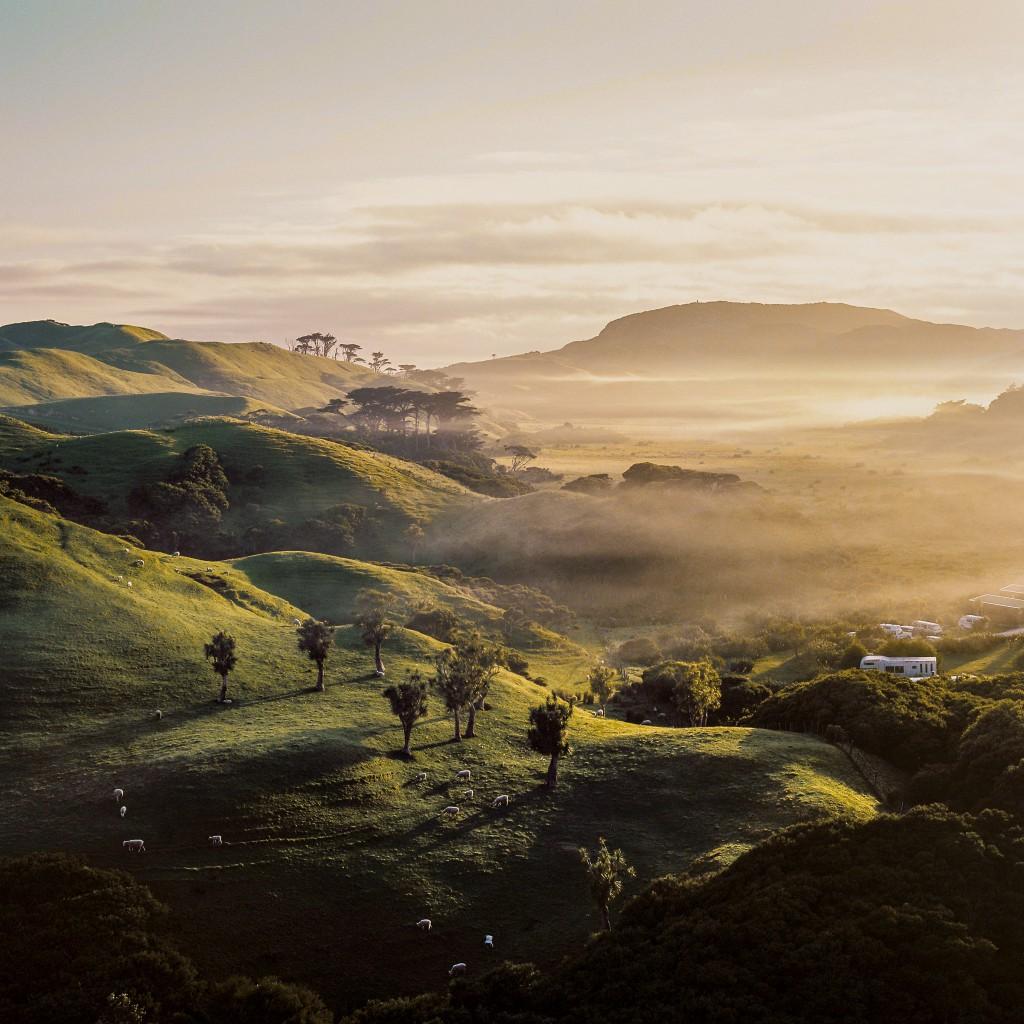 Enjoy your journey! Harikoa te haerenga
All the best hiking and recreational areas in New Zealand are under the protection and management of the Department of Conservation (DOC) – everyone in NZ just refers to it as 'doc.' With an average cost to camp and use DOC facilities across the country less than USD30 per night, New Zealand's hikes are not only spectacularly beautiful but incredibly affordable.
Visitors to New Zealand wanting to experience a hiking holiday can book and manage their walk though a specialist company in the region, or organise their passage and accommodation on the government portal Department of Conservation – Te Papa Atawhai.