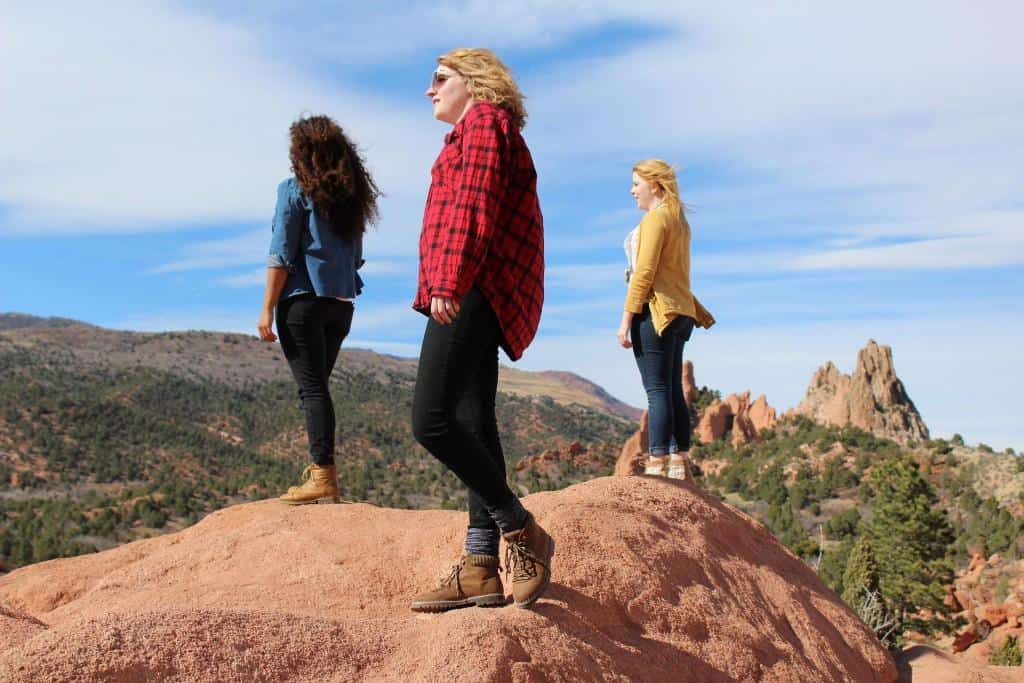 Koffer chaos in Frankfurt. Piles of lost luggage stinking like a Katrina fridge in Heathrow. Bags dumped into bins in Dublin.
How to avoid delayed, damaged or lost luggage in one step? Don't check a bag. Yes, you can look your best – and save money – with cleverly packed hand luggage.
The dilemma
How to pack a week's worth – or more – of holiday gear without checking a bag? Planning. Here's my system, honed by years of mishaps.
Size matters. So does personality.
Budget airlines tend to get creative with the rules. Get creative back! Lightweight, soft-bodied storage is your friend here for overhead bags. Research the rules regarding weight and size, then find a bag that can squish to fit. (Give yourself about 20% of wiggle room for squishiness plus souvenirs) Consider how you want to move this bag around, keeping in mind that wheels add weight and can make you a target as a tourist. Shoulder strap? Handles? A cross-body strap? Backpack?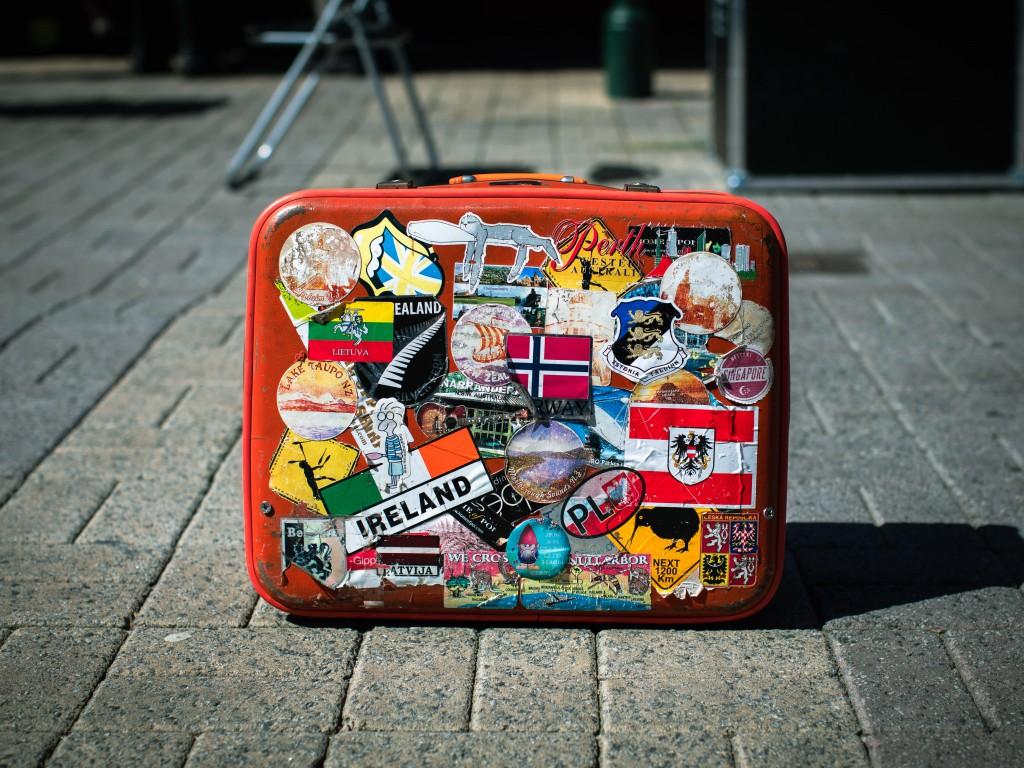 Think about ways to make your bag distinct. Foggy from 20 hours into a 28-hour travel journey, I grabbed a black bag with black handles from the overhead compartment and started digging through it. The guy across the aisle – rightfully so – freaked out. My bag was stowed two seats up. Not great spending the rest of the flight getting the stinkeye from passengers.
Tip: For an overhead bag, make it easy to identify. A bold-coloured bag or ribbons on every handle prevent someone from grabbing your bag by mistake.
For your purse, go for a zippered something with sturdy handles that allow you to approach the gatekeepers with the bag dangling from your elbow, then can get slung onto a shoulder or with a cross-body strap moving onto the plane. Forego pretty-but-uncomfortable chain straps or any decorative hardware that could pop off in rough transit.
My handbag is a beat-up leather jobbie that looks as if consumed and expelled whole by an elephant once or twice. Somehow, it still resembles a purse.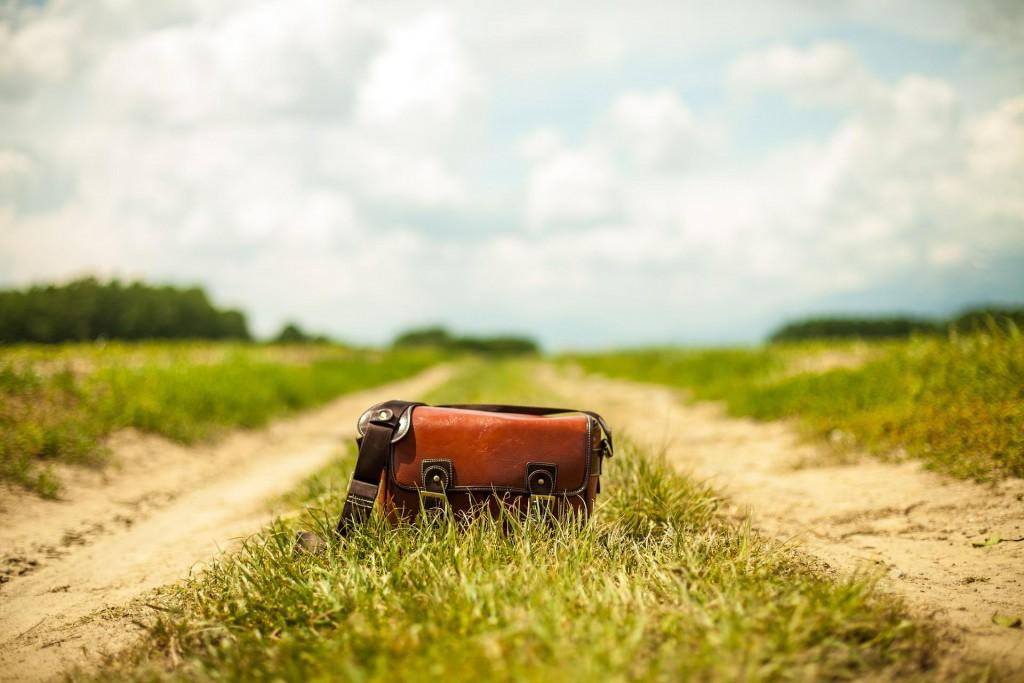 TARDIS-like qualities are good here. A little bird told me my handbag can expand to carry the volume and weight of 3 bottles of Prosecco, no problem.
Tip: Tuck a small fabric tote into a pocket of your handbag for walking around.

Contents
It starts with some soul-searching.
Where are you going? What are you planning to do? Where are you staying? What's the weather like? What's your budget?
Start building your list early. For ambitious types, a Pinterest board can be helpful to visualise everything. I go with the Notes app on my phone, so I can add items on the fly. Throw everything on your list, then delete the bonkers stuff in daylit moments of reason. Categories are helpful. Keep thinking about your destination and what you want to do, and don't forget to edit. When it's time to start packing, you'll have a checklist.
What goes in the purse and what goes overhead
Even if you're allowed to stow a bag in the overhead compartment, there's no guarantee that it'll be easy to get to in transit. Keep essentials in your handbag. What's essential? Purse contents should include anything you'll need for the duration of the travel time as well as anything important, valuable or fragile.
Tip: Never assume you can access your overhead bag during the flight.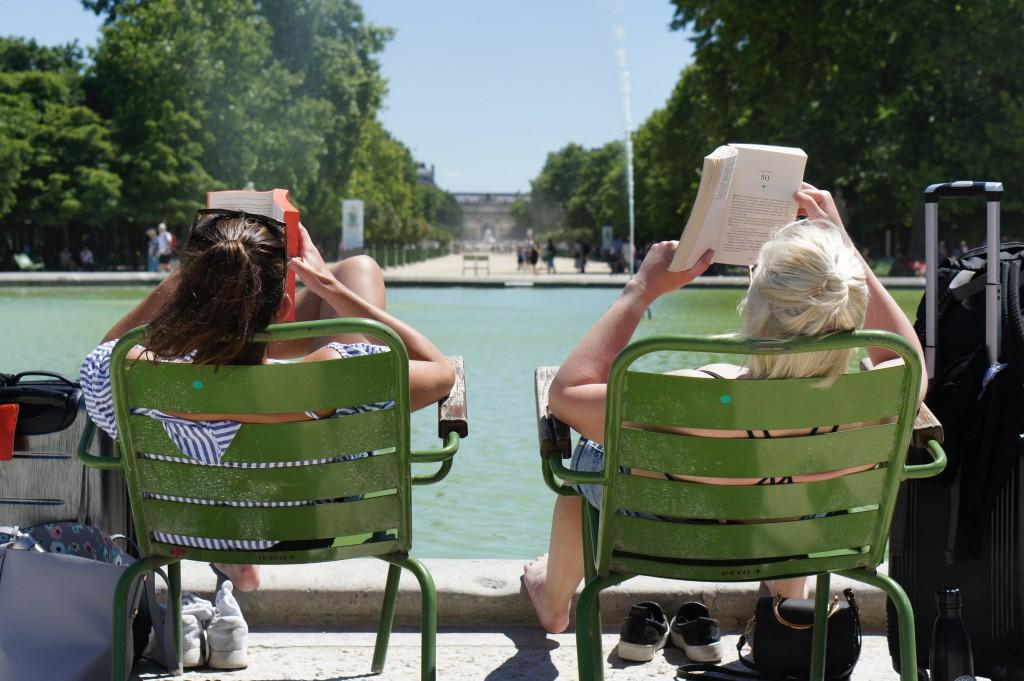 Documents and ID
Keep everything paper-based that you need for your trip close. Passport, visa, travel insurance, itinerary, emergency contacts, and medical/prescription information, including proof of COVID testing or vaccination.
Tip: Back up everything digitally on your mobile beforehand and send the images to yourself in an email.
Meds
Keep prescription medications – including birth control pills – in your purse, in the original packaging, with documentation, if required. Don't forget to put glasses or backup contact lenses in your purse. Contact lenses are easy to replace in Europe. Without a prescription, expect an expensive and longer process in the US.
TIP: Daily contact lenses are perfect for travel. No need for drops or solutions! Donning a fresh pair of 'eyes' after hours in the dry climate of the plane feels wonderful. Bring enough for every day, plus a few extra.
Gadgets and chargers
If you're lucky, one cable does it all. If you're like the rest of us, no joy. Dig up those short-short-short 1-metre cables that came with your devices and don't forget to include a travel adaptor that's grounded. Optional: a small power bank.
Tip: Need a charge during a layover and every outlet is occupied? Find an empty gate.
In-seat sneaky
Wear space-eaters like jeans, boots or sport shoes, puffer jackets (with the zippered pockets full of goodies, like socks), plus a light, washable scarf. Don't forget the scarf! A scarf works as a pillow, an eyeshade, a blanket, stuffing between seats or over your head for privacy.
Tip: Go for a scarf in a patterned fabric that can hide stains.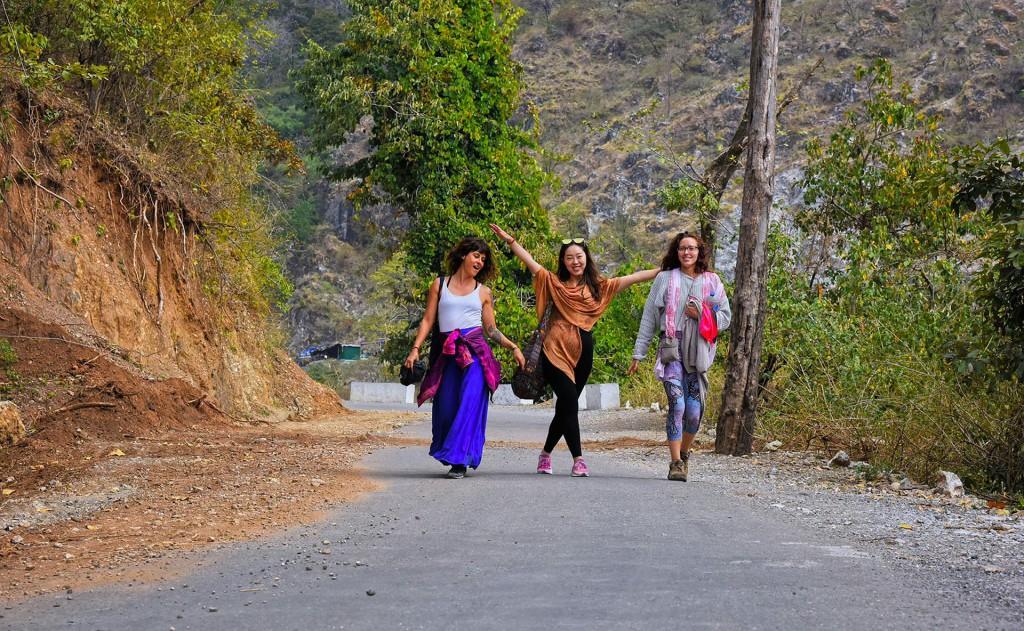 Multi-use and re-use clothing
A capsule wardrobe works here. I keep colours complementary and pieces logo-free, so everything works together in wrinkle-free layers and across formality. Bring only joy-sparking clothes so you feel comfortable and confident every day. Not a bad idea to give the combinations a dry run before you go.
Think in layers. Skip the workout shorts and opt for quick-dry leggings that can double as a warm layer under a skirt for cooler evenings. Microfiber or bamboo undies and socks take up less space than cotton and dry overnight. Keep accessories simple. If you need different shoes for every outfit, rethink the looks or prepare to check a bag.
Tip: Change things up with your scarf. Use it as a sarong, beach cover-up, shawl, to hide a sauce-meets-shirt dining mishap, a headscarf or jauntily thrown around your neck for a little flair.
Cosmetics and some toiletries
The barely-there look is your friend, here, but don't skimp on the sunscreen! Squeeze out enough toothpaste into a store-bought screw-top travel vessel or recycle something from home. (I've reused an old Nivea travel canister for yonks) Lipstick can double as blush and mascara can work as a brow filler. This could also be an opportunity to go from barely-there to trying out a not-at-all look.
Tip: For beach holidays, split a larger bottle of sun protection into two smaller carry-on-friendly containers and designate one for the beach. That way, you can start the day with sun protection that isn't salty or sandy.
Old Flo
Keep emergency sanitary protection in travel gear, including a pair of period panties, to get you through any surprises. (No need? Leave them your bag for the next trip) If your trip coincides with your cycle, think about the availability and accessibility of period products at your destination. Never assume that the brand or type of protection you prefer will be on the shelves, or labelled in English. From my experience, squeamishness worldwide about the subject means that one can expect euphemistic flowers and abstract designs instead of clear images illustrating the contents. Not helpful!
Tip: Look for your destination's version of the product and take a screenshot. If it's not available on the shelves, show the person at the counter what you need.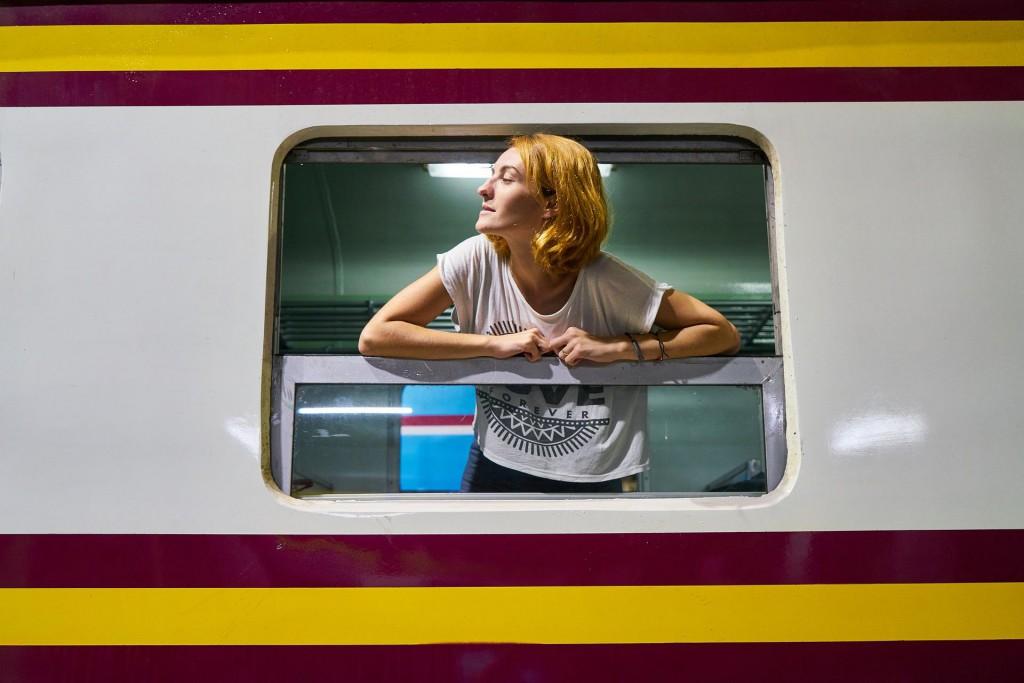 Weigh your hand luggage using the algebra you thought was useless in school
For a rough idea of the weight of a bag, hop on a scale, note the number, then add a bag. Subtract your original weight from the you+bag weight, and that's how much it weighs.
Double-check your airline's requirements before you go. Also, think about how far you have to go carrying your bags. Consider the way you're carrying the bags, and how easy they'll be to schlepp.
Need something? Nothing?
If you run out, don't worry. Toothpaste is a thing just about anywhere. For last-minute wardrobe needs other than undergarments or socks, skip fast fashion and check out a second-hand shop. It's a cheap and environmentally-friendly way to test your sartorial boundaries far from judgy folks back home.
Tip: Once home, take stock. What did you you use and how much of it? What stayed in the bag? Were the bags comfortable to carry? Go back to your original packing list and adjust for your next journey.
Travelling light saves time and money, reduces your environmental impact, and makes getting around easier. With the right planning, you can say goodbye to the luggage carousel forever.