British winter-sports fans are looking to Europe to squeeze in a late-season ski holiday as COVID-19 travel restrictions are loosened across the continent.
As countries continue to relax entry requirements and rules, there's one big question remaining: where should you go to take advantage of that late-season snow?
Many European resorts remain open until mid to late April, meaning anyone who was discouraged by high-season rules (and unpredictability) has plenty of time to dust off the ski boots and book a week or two on the slopes.
Switzerland, a firm favourite for skiers and snowboarders due to resorts such as Zermatt and St Moritz, removed all COVID restrictions in February, citing the high levels of immunity amongst its population. Earlier this month, meanwhile, France announced it would be partially abolishing the requirement for holidaymakers to present a vaccine passport to access indoor areas such as restaurants.
We got in touch with travel journalist and ski fanatic Abi Butcher to pick her brains on the best late-season destinations across the continent. Abi has more than 25 years' national media experience, specialising in adventure travel, skiing and health and fitness. She is also the web editor for Where to Ski & Snowboard, a winter-sports resorts guide.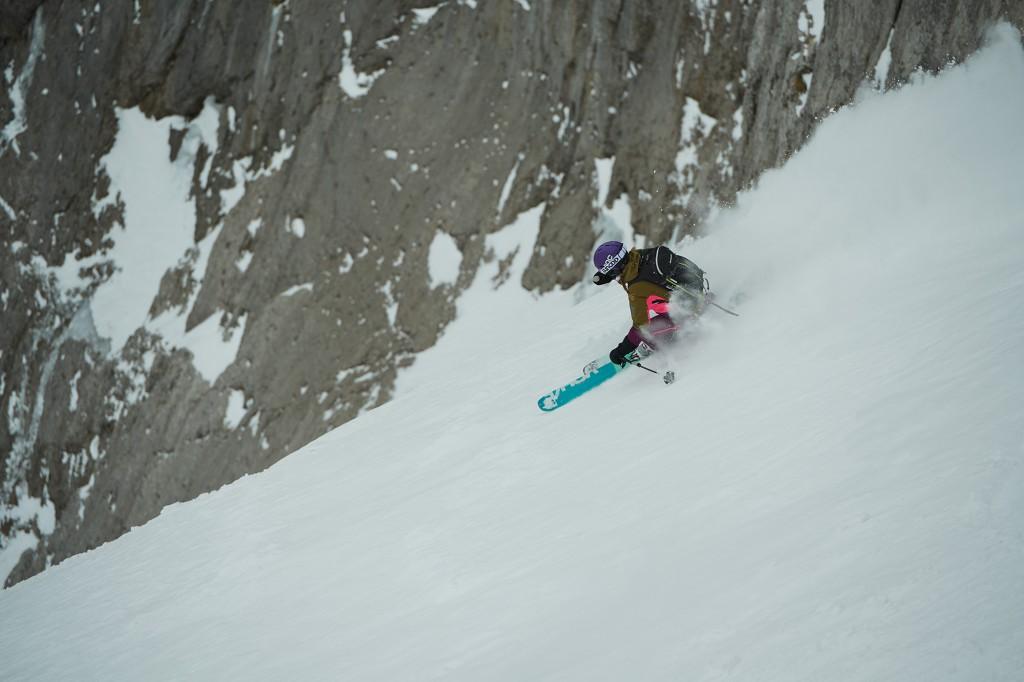 Abi, I understand you're unfortunately 'out of action' after injuring your knee a few weeks back. Did you have plans to ski in April? And if so, where?
I am! I've snapped my ACL during a very innocuous incident on the slopes in Engelberg – which I put down to not being fit enough which is very frustrating. I am skiing (carefully, with a knee brace) in Val d'Isère in late March which is great snow-sure option — hoping for some sun before my operation. I was due to go ski touring in Arctic Sweden in early April, a seven-day hut-to-hut tour over Kebnekaise, the highest peak (2096m) and then ski touring in Greenland in late May so it's incredibly disappointing to end my season early, particularly after missing last season due to Covid.
Many skiers and snowboarders may be a little rusty after missing the past two seasons and be looking for 'gentler' slopes to ease them back in. Where would you recommend?
From my own experience, wherever you go, I'd suggest getting fitter beforehand! But as for gentle slopes — in France, Courchevel is always a fabulous bet for cruisy skiing (and has extended its season by a week) as well as La Rosière and Tignes. In Austria, I'd suggest Kitzbühel and Lech have welcoming pistes, too. I've not skied in Cortina (yet!) but family and friends highly recommend — it has some of the best beginner and gentle skiing in the Italian Dolomites, and great food, too. La Thuile is another quiet Italian spot. If you fancy Switzerland, check out Zermatt and Wengen.
As we're coming into late season, we'd expect resorts to be a bit less busy. Where should people head to take advantage of the relatively quiet slopes?
I once skied powder on empty slopes on 4 May in Ischgl (Austria). The resort was hit so badly by Covid in March 2019 that it's still very quiet this winter — the ski area is huge, too (nearly 240km). In Italy, Val di Fassa the Dolomites and Champoluc in the Aosta Valley are often perfect for a quieter ski holiday, and in Switzerland, the resorts of Val d'Anniviers (Grimentz and Zinal) have a reputation for less traffic. One of my favourites in France is the little-known Maurienne Valley, just over the mountain from the Tarentaise. You can stay in Orelle, which has a new and faster lift link this season with Val Thorens in Les Trois Vallées or go a little further up to Val Cenis. I lived in the area for a winter not long ago and love it — totally unspoilt.
Many people have forgone international travel over the past two years and may be looking to 'splash out' a little this season. Where should they go if they're prepared to spend a little more than usual?
This is definitely the winter for splashing out, we learnt how much we need and love travel during the pandemic. There are masses of accommodation upgrades across Europe — I spent days looking at them earlier this winter for an article for The Telegraph — but I'd personally choose to go somewhere a little more exciting. Jackson Hole (Wyoming) or Aspen (Colorado) are my two favourite US resorts. I've been to both and want to go back to them both again (and again)! The US skiing experience is fantastic and a long-haul flight always adds to the adventure — be a little climate-friendly and stay longer than normal, too.
With restrictions easing, the opportunities for après-ski fun have returned. Any favourite resorts for enjoying the social side of winter sports?
Thankfully restrictions on après are easing up and parties are easy to find at the end of the season with a plethora of music festivals on the slopes. From Snowbombing (4-9 April, Mayrhofen), Rock the Pistes (13-16 March, Portes du Soleil) and Snowboxx (19-26 March, Avoriaz) to Zermatt Unplugged (5-10 April) which I've always fancied.
Aside from that, the standout party resorts have to be St Anton (Krazy Kanguruh, MooserWirt, Basecamp), Val d'Isère (Cocorico, La Folie Douce, Dicks Tea Bar) and Verbier in Switzerland (Pub Montfort, Farinet, Farm Club). But head to any ski resort with a bunch of friends and I guarantee you'll find some fun — especially this season.
Finally, we'd love to hear about up-and-coming ski resorts across Europe that maybe aren't on many people's radars. Where's somewhere they should look into?
Crikey, that's giving away the secrets! I've already mentioned the Maurienne Valley in France but the resort of Valloire is going up in the world. It's small, traditional and there are new hotels (including a Club Med resort) coming soon, so get it while it's hot! Serre Chevalier is also the clichéd French 'hidden gem' and has been quietly working away on its eco-credentials in recent years. Andermatt in Switzerland is about to explode thanks to James Blunt, Carl Fogarty and Lawrence Dallaglio opening a new bar and hotel (on top of massive investment in recent years). Very few Brits truly explore Italy and I think we should, it offers great-value skiing, fantastic food and scenery and a really friendly welcome. I also think we'll start to hear about Baqueira Beret in Spain in coming years and adventure to less thought-of destinations like Turkey, Georgia and Albania.