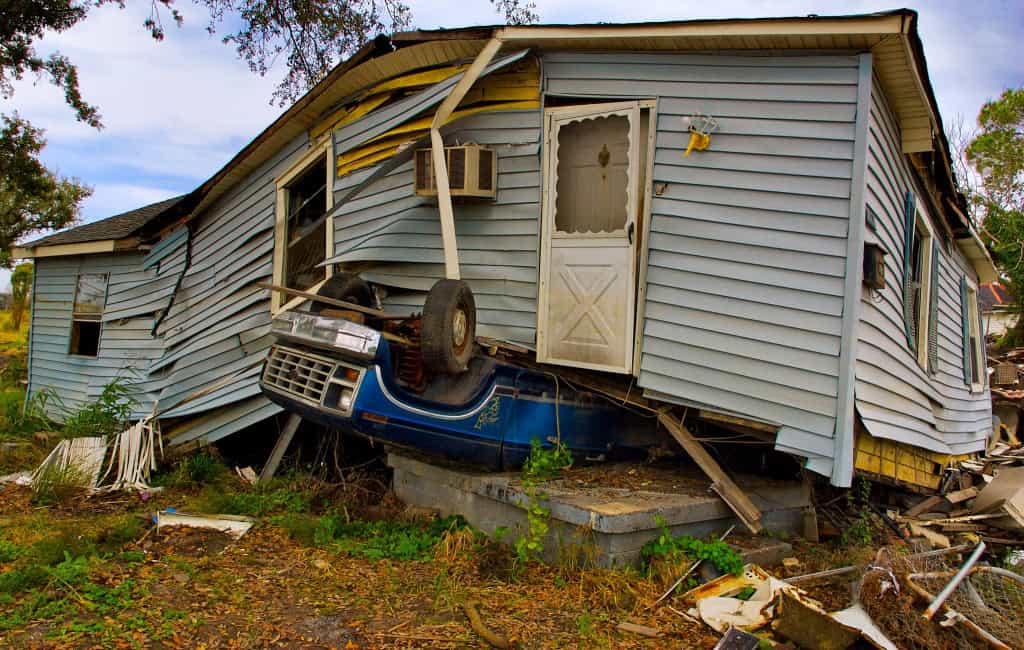 Monica Axelsson gave up her corporate gig to pursue her passions for travelling and helping people in need. She's combined the two by volunteering in places not quite as snowy as her native Sweden. Not every experience has been ideal.
Volunteering has been a way to travel for me from time to time, for more than one reason. It is a perfect way to meet like-minded people if you travel alone and choose the right projects, and it is a good way to keep costs down while traveling for longer periods. Another important reason is that you will come closer to the local culture and see places from a different view than normal tourists do. In addition, of course, it is an honour to be able to help people in need.
Red flag: pay to volunteer
There are lots of different volunteer projects but far from all seem legitimate to me. Most importantly, I never pay for doing volunteer work, I get paid to work in one or another way. My salary is usually free accommodation and food. I think it is better to give a donation to a project if you want to contribute with money instead of paying for the efforts you are doing.
Volunteer organisations
Most of the volunteer work I have done has been through two large, well-established organisations, Workaway and All Hands and Hearts. Workaway's intention is not to help people in emergencies. There are many different job opportunities on their website, and work at hostels or farms is very common. The idea is for the exchange to be as helpful to the worker as to the host, however, some people try to exploit it in both directions. Some of the hosts do not offer a bed indoors or food in exchange, and are just looking for free labor.
Risky business
One example was via Workaway, at a hostel in the south of Sri Lanka. The man who ran the hostel had no driver's license, so he asked me to drive his motorbike, in a completely chaotic traffic, far far away from European traffic rules. Sometimes with him on the back and sometimes just to do some errands. He had probably no intention of taking responsibility if something had happened. I did it because I love to ride motorcycles, but of course it was very risky.
Above and beyond
We were two workers at that place. The owner asked us for various services even during our free time, and he asked us to take care of the reception for a couple of hours, but stayed out all night. It caused us problems because we didn't know which rooms were booked, etc. Yeah, there was some chaos in that place… (This man also pretended to work on various rescue operations for animals and nature, I doubt his project was as serious as he claimed).
Manual labour alongside paid locals
The Hands and Hearts focus is to meet immediate and long-term needs for communities affected by natural disasters. I ran into the organisation when I traveled in Nepal. They had a platform about 100 km east of Kathmandu in a beautiful area that had been badly damaged by the earthquake. I was impressed by their work and the organisation, including an efficient job schedule. Though the job was really tough, I think we met the demands of needs. We built up three new schools from scratch, much of the job was digging and carrying bricks. It felt good because we were working side by side with Nepalese people who were paid for the same work, a salary they really needed.

Health issues
Since I liked the All Hands and Hearts concept, I did not hesitate to say yes when I received an inquiry to work as a volunteer in Puerto Rico the following winter. The people in Puerto Rico were not as poor as in Nepal, but they needed our help to rebuild their homes after the hurricanes Irma and Maria. Here too the job was tough, but in a different way. I got sick when I worked with mould remediation, but was in good hands. This organisation has high morals in terms of insurance and they took me to the hospital immediately when I got a high fever and pain in the joints. On the other hand, their morality is strange to me when it comes to the assessment of who is in need. I was surprised when I worked for the same organisation in the Virgin Islands.
Free manual labour for wealthy locals
Some of the people we helped were very rich, and, they even had insurance that covered some of the damage. Many of the black people in St. Thomas needed our help, but it happened from time to time, especially in St. John, that the residents easily could afford to restore the buildings themselves. Suddenly the situation had changed. I was a poor traveller who needed help to survive and got paid through food and accommodation to do a dirty job.
All Hands and Hearts intentions are overall good though. I would work for them again, but since I want to make a difference, I will be careful about which project and country I choose. It is difficult to understand how this organisation can do the same hard work for such different kinds of needs. Environmental projects are good, or to help people in need, but not to help rich people using volunteers to do a dirty job while they enjoy their lives in their second home in New York…
Currently I work in Sweden for the first time in four years. I didn't want to work with bureaucracy again, so I am on a ferry now, making good money for the next adventure. Where to go next, I don't know, but I will certainly not be here in winter.
All images: ©Monica Axelsson
Conclusion
Don't pay to volunteer. For more about the perils of volunteering-for-pay, read

Is Voluntourism Terrible
?
Do your homework. What kind of risks are you willing to take? Are you in shape for the job? What happens if you get sick?

Volunteering in post-hurricane Puerto Rico
Have a backup plan, in case the volunteer job isn't what it seems.