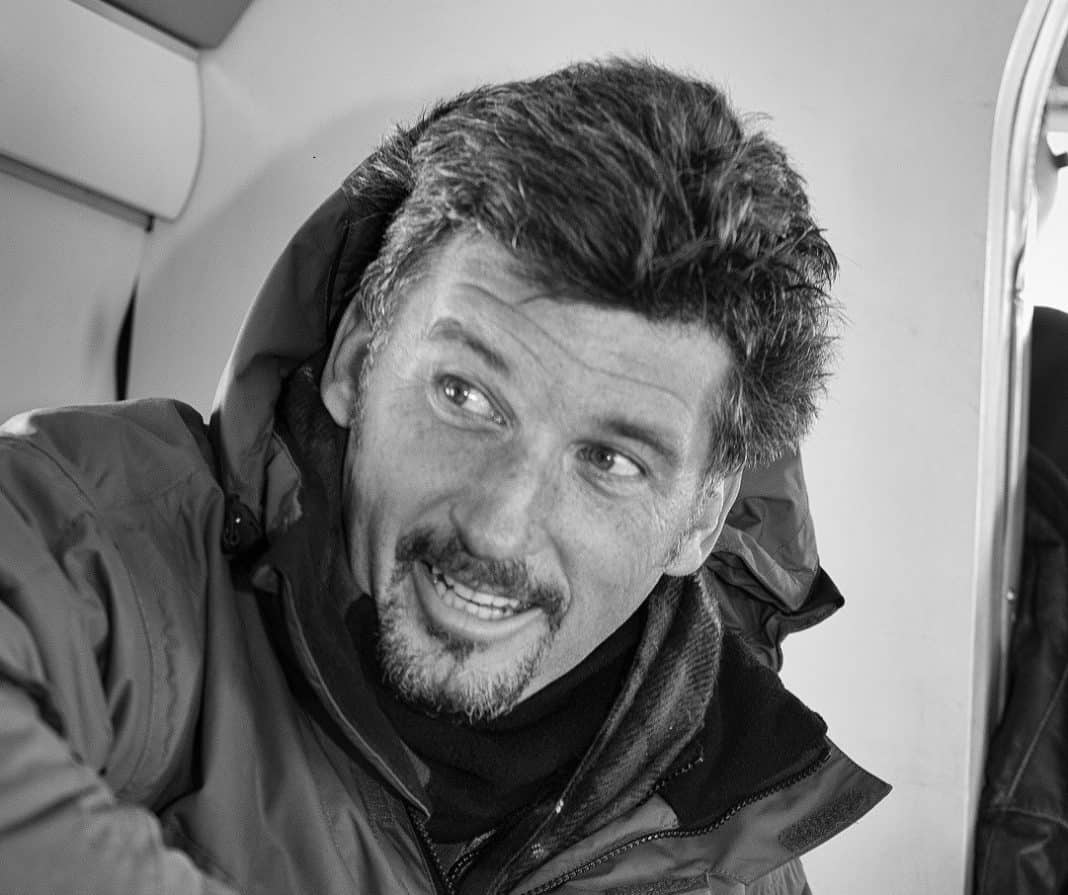 Tim Taylor is an accomplished ocean explorer, entrepreneur and underwater robotics expert.
The 50-year-old American has spent over thirty years working in the marine industry.  Tim has spent his life working with innovative diving technologies and has a reputation for leading underwater expeditions that add to the scientific knowledge in the fields of oceanography, archaeology, biology and geology. He personally lead a team that mapped 1800 square miles of remote ocean bottom at 1500 meters utilizing state of the art AUV systems. His most resent accomplishments include the discovery, exploration, and documentation of the WWI submarine USS R-12 that was lost in WWII in 600 feet of water entombing 42 sailors. He was presented the Brazilian Navy Leagues Medal of Honor for this discovery. A Fellow in the Explorers Club, in 2008 he was awarded the club's prestigious Citation of Merit in recognition of his explorations. Tim has been profiled in the London Financial Times, The New York Times, Bloomberg News and appears regularly on FOX, CNBC, BBC, CBC and CNN as an ocean technology and robotics expert.
Most people don't say, 'When I grow up I want to control robots on the sea floor.' How did you get started in this business? Is your job as amazing as it sounds?
I grew up in the Boston, Massachusetts area playing ice hockey and dreaming of exploring underwater like Jacques Cousteau. I made it to the Olympic Hockey Tryouts and when that door closed another one opened for me working on the ocean. I bought a boat and started a diving and expedition business. I always worked with the latest technology in diving and underwater cameras and the move into ROVs (remote operated vehicles) and AUVs (autonomous underwater vehicles) was a very exciting and natural progression for me.  I love what I do, and the opportunities to continue exploring underwater with the use of robotics are endless.  My philosophy towards work is simple, love what you do, be proficient and knowledgeable in your area of expertise, surround yourself with good people who share your vision and never stop learning.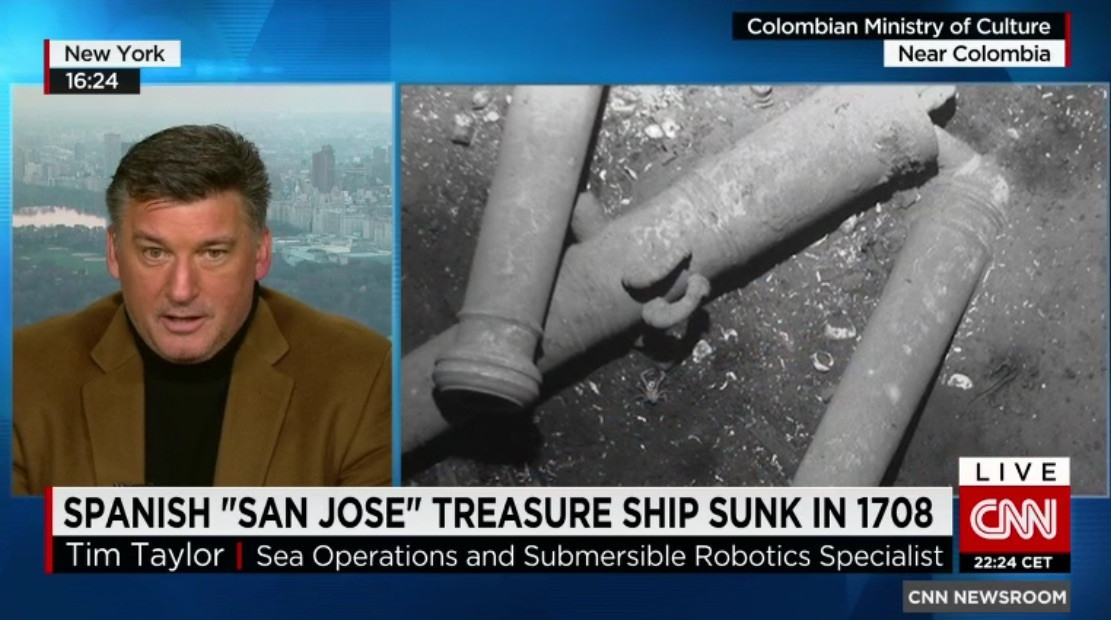 What's the coolest thing you've seen underwater recently?
 My discovery and ongoing work with the WWII Submarine USS R-12 and crew of 42 entombed sailors has been a very cool project. Working with my ROV and capturing the first images of the submarine that had not been seen in over 70 years since her sinking was life changing. The moment I saw the wreck at 600 feet (200 meters) was fantastic but I also knew I was staring at a gravesite and it was humbling. I have been privileged to see many incredible things underwater, large marine mammals, wrecks, schools of fish but nothing quite as emotive and as cool as this WWII grave.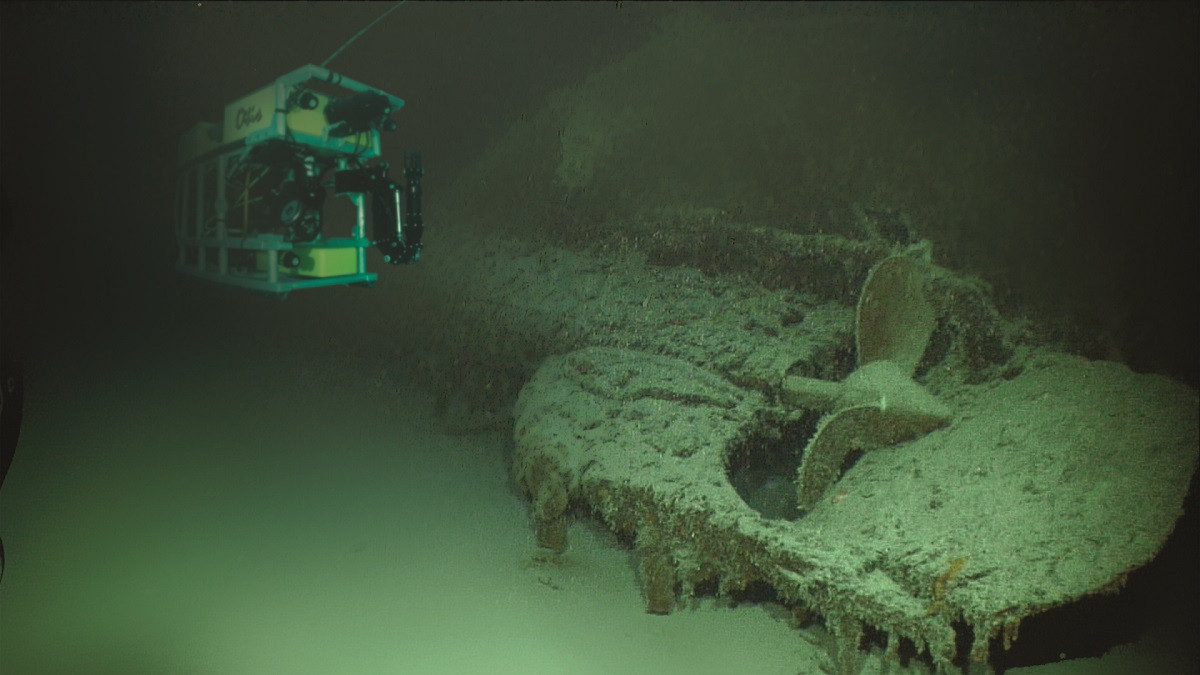 ROV Otis exploring the USS R12. Image by Tim Taylor/Tiburon Subsea Services, Inc
How do you prepare for an assignment?
I find I still prepare for assignments much as I have for nearly 30 years in the marine industry. My company owned and operated a 21-meter research vessel that supported teams for technical diving expeditions, robotics, filming and scientific research.  It was a 24/7 job that required both mental and physical stamina. I train everyday and I am always ready to travel. I have a team I oversee for every project and we maintain constant vigilance over our equipment through upgrades and more. It is non-stop prep work prior to deployment.
Wikipedia tells us: 'an autonomous underwater vehicle (AUV) is a robot which travels underwater without requiring input from an operator.
A remotely operated underwater vehicle (ROV) is a tethered underwater mobile device.' What's the difference?
Removing the tether from an ROV removes the real-time control and feedback features.  Water is very diffusing and dense and does not allow for conventional forms of communication technology to function efficiently enough to control the robot in real-time.  Drones use GPS positioning data on the surface, which is not available underwater.  Therefore you have to tell the robot what to do and it must respond to unknown issues and make decisions on its own.  This makes the robot autonomous and smart but still a far cry from A.I. (Artificial Intelligence).  The operator/programmer uses his/her knowledge of the area and water conditions to set the dive plan parameters that the vehicle will follow and execute.  The robot will execute accordingly and only abort/return from the dive if it encounters issues outside its programing, has finished its mission or is operating on low power.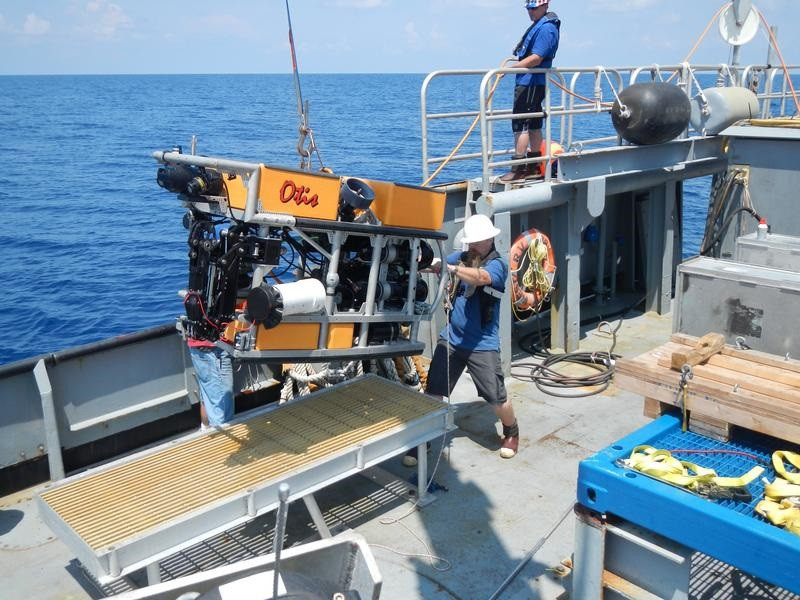 Any Mars/space applications?
Much of the autonomous technology being deployed for Mars gets its start in the ocean exploration industry.  Many new developments are influenced and tested in our oceans harsh environments.  The diversity of commercial marine companies, that the burgeoning space industry does not have, creates competition that results in tremendous innovation. It is only logical that space explorers will want to use proven methods and equipment whenever they can.
How do you use this technology for rapid and emergency response?
The AUV systems we are using are one and two person deployable machines, which fit into several cases that can be shipped overnight or driven in an SUV. Once on location they offer a simple setup and are ready to be deployed. Traditionally towed arrays take days to ship and integrate into a vessel before they are ready to be deployed.  A good example of this deployment would be a tugboat that sank outside Boston, Massachusetts (USA) Harbor in February 2016.  The crew escaped safely and was rescued. The harbormaster closed the harbor until the vessel could be located and surveyed.  We were able to ship and deploy an AUV system to locate and scan inside of 24 hours of the incident.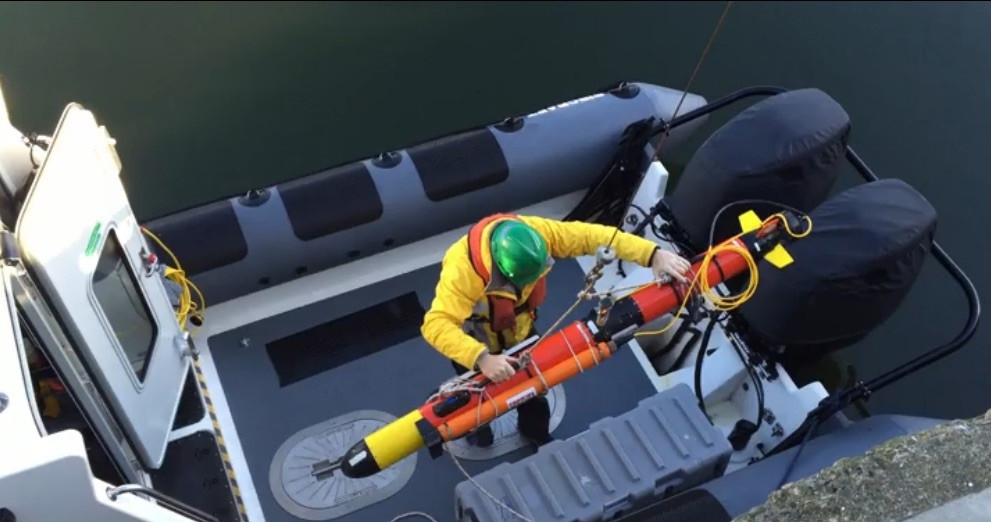 A misconception about underwater tech workers/undersea tech exploration is…
I would say that the current misconception is that this is a field that is only for big energy, military and government business.  This may have been the case a few years ago but with advancements in robot technology, smaller high-end payloads are allowing for a host of new users. My discovery of a lost US WWII Submarine and 42 entombed sailors was accomplished with a team of five working on my research vessel (RV Tiburon) with a man deployable AUV and ROV. This would have taken a much larger team and vessel just a few years ago.
What does it take to learn to operate one of these devices? Where can I learn?
The robotic systems all have operating software specific to them and learning the program is like learning to fly a plane on a computer.  The successful operators often have a background in ocean operations or advanced diving of some nature. They have knowledge and experience of water conditions that the robots will be working in. This experience translates into better dive planning and programing with a higher success probability for efficient and safe operations. The need for real-time dive planning experience cannot be overstated and I have seen firsthand that having a technical diving and expeditionary background helps our team.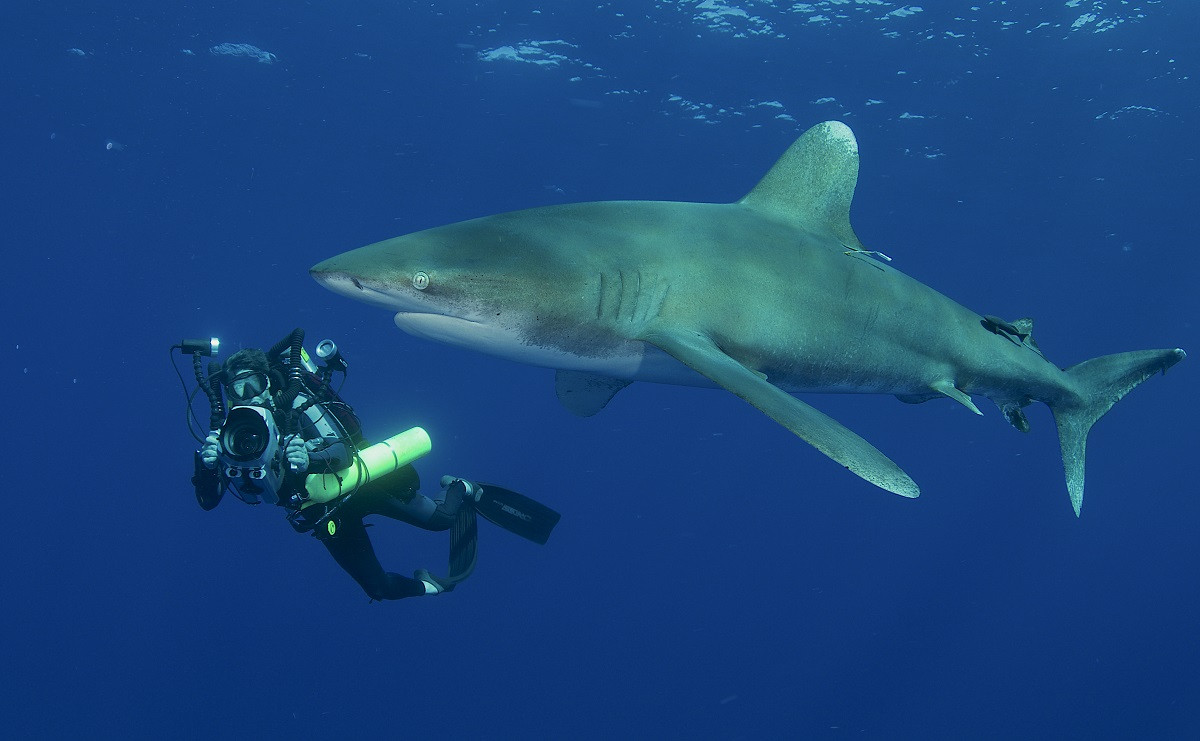 Tim Taylor getting photobombed by an oceanic white tip shark. Image by Walt Stearns/Tiburon Subsea
What's the most exciting thing about the future of this field?
I am personally excited to see more systems in the hands of knowledgeable people and organizations that did not have access to this technology a few years ago.  In the past, support vessels where always the limiting factor in this kind of work.  In the future you will have the ability to launch multiple vehicles from the same vessel as well as to work from a smaller, less expensive platforms.
Launching multiple vehicles or using swarm technology offers a built-in redundancy that saves time and money as well as collecting higher quality and more stable data.  The future of underwater exploration is the AUV. They are ocean drones with a brain!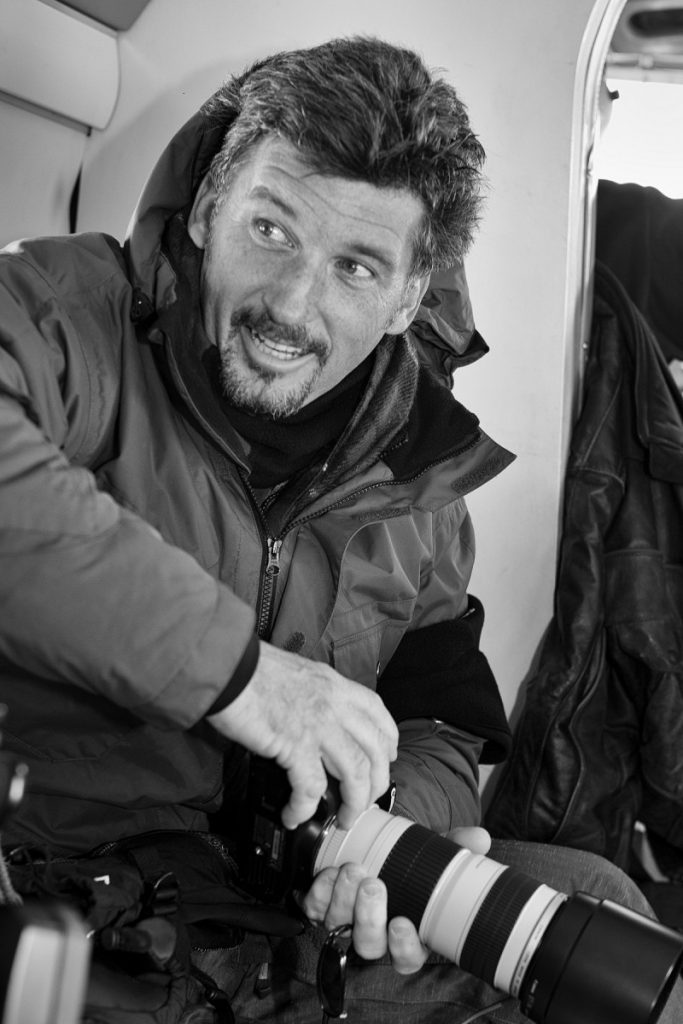 For more on underwater exploration: http://www.tiburonsubsea.com/