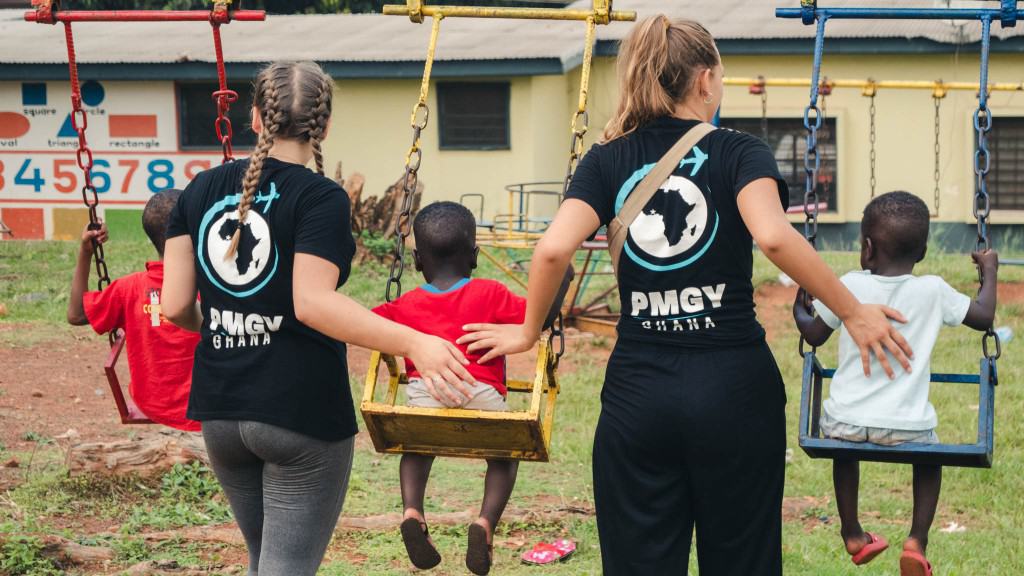 Whether it's teaching English in Peru or helping to protect elephants in Thailand, an overseas volunteer programme is an incredible way to spend your gap year.
When done right, volunteers get the chance to pick up valuable real-world skills, immerse themselves in a culture in ways tourists could only dream of, and take home memories that'll last a lifetime.
But such a lifechanging experience doesn't happen by accident. The planning and research that needs to go into choosing the right destination and project is a crucial part of ensuring you're not left miserable in a distant land. 
That's why battleface consulted the experts, namely Philip Russell, founder of Plan My Gap Year (PMGY), to find out exactly what you should be looking for in a volunteering programme. 
Thanks for taking the time to talk to us! There are so many different types of volunteer programmes available now – what are some of the most popular out there? 
As the name of our organisation suggests, we are working with a typical age range of 18-22 years old, and this results in Bali and Sri Lanka being our most popular locations right now. Our participants are usually looking for a volunteer, travel and culture-based experience and these destinations are particularly popular with first time travellers. 
In terms of the different areas people are looking to volunteer within then we have seen a big shift towards wildlife and conservation-based projects over the past few years.  
Having said this, we are proud of the social experience we provide throughout all 14 of our destinations as all our locations remain popular and busy throughout the year. Some of our setups such as Greece are slightly smaller programs in terms of the number of participants, they can host at any one time and often reach capacity many months in advance.  
What about some projects that you're particularly proud of because of the difference they make to local communities?  
One of the big things we promote is giving participants a platform to make a difference across all our destinations. Our programs always provide an opportunity to get involved and it's down to the volunteer in terms of how much they want to apply themselves. I often compare this to a university experience where you can go to the best university but if you are not motivated to apply yourself then you are not going to get much from the experience.  
As I mentioned before we are always offering a volunteer and travel-based experience around the world, and we never suggest you are going to save the world in a couple of weeks, although you are a small piece of a larger picture which sees our efforts continue year-round supporting the communities year after year. Our destinations are all very different and some are more touristy, and others provide a more community-based experience where volunteers feel more invested into the projects and see a more obvious reason on how they can contribute.  
From personal experience I find the teaching projects the area where most of our participants can make the biggest contribution overseas. Our volunteers are often young and perhaps lack too much work and life experience but their ability to speak English is a huge skill across all our destinations. I therefore have seen the teaching projects in destinations such as Cambodia and India as the areas of biggest improvement over the years. The ability to speak English drastically improves the job and prospects for children in all the destinations and the kind of communities we work in could never afford access to native English speakers. Aside from this I have seen our volunteers provide the local children with confidence, a sense of pride and overall, a huge motivation to better themselves and achieve their dreams. 
How would you recommend people go about finding the right fit? Should it be something they already have an interest in? Or perhaps it's a chance to try something out for the first time? 
This is a great question and probably an area that people overlook during the planning phase of their journey. As I have mentioned previously all the destinations are different and have their own unique characteristics and therefore may not suit everyone. 
One of our unique propositions at PMGY is the knowledge we have of our host destinations and project network. One of the reasons I created PMGY was I felt like the existing organisations out there lacked any real knowledge of their destinations as team members were often reading from a script and looking to drive sales. We genuinely want people to have the best experience and biggest impact overseas and therefore matching people with the right destination and project is key to success.  
We really encourage participants to actively engage with us during the planning phase of their trip to ensure they pick the right destination and program for them. This includes utilising platforms such as Zoom, Facebook, Email etc to really encourage that dialogue and communication before, in the build-up and during their trip.  
For example, people may think the idea of teaching English in Nepal is a cool experience (and it is!) but this program can often be in a more remote location, have more basic accommodation and a lack of western amenities in the local area. As a result, we often find people think they want to do a certain experience but once speaking to us they realise they are more suited to a different experience.  
Although we always recommend the teaching projects in the more developing locations, we are realistic on the fact that this is also an experience for volunteers rather than looking at it purely on where they can make the best impact.  
Overall, I would say communication and research is essential to find the right destination and program. We have a very honest and soft approach where we want to engage with participants rather than trying to force people to certain destinations.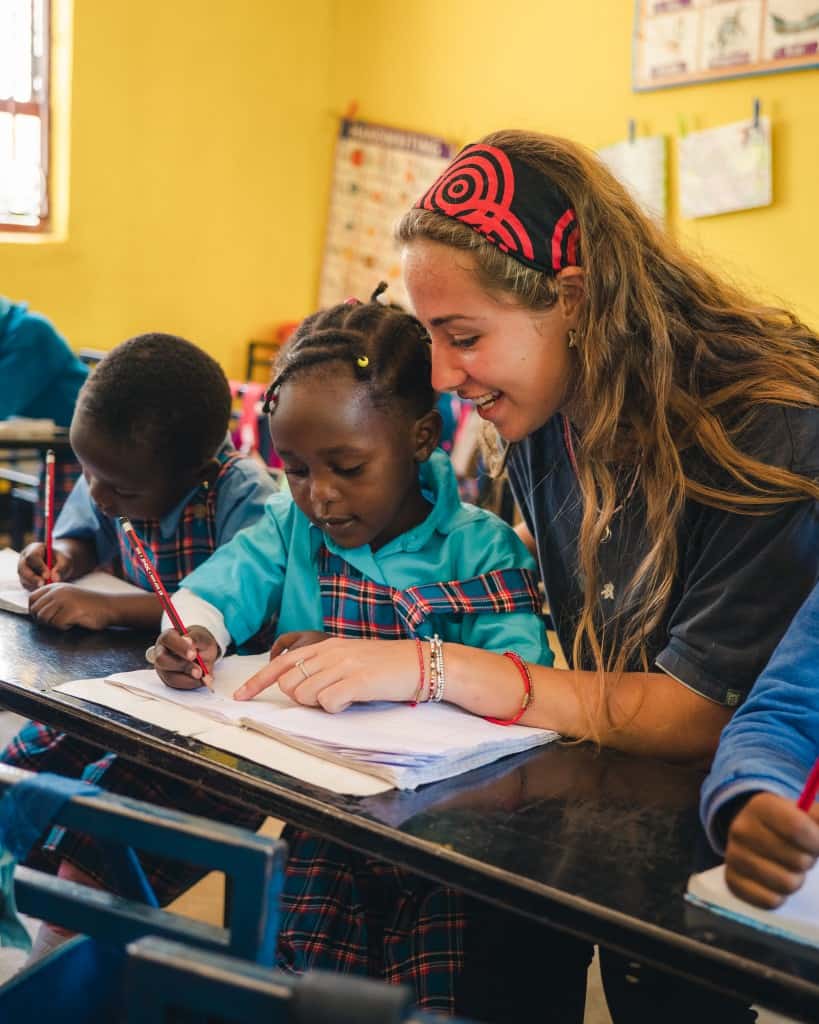 It can be quite intimidating signing up to a multi-week or month commitment in a foreign country. Any tips on getting over that initial trepidation? 
I certainly agree and I am always impressed with the confidence of our participants that they are so willing to put themselves out there and jet off to these destinations which are often very much off the traditional holiday routes.  
Again, linking back to the previous question, I think people need to pick a destination based on their overall expectations. If people are looking for a structured experience with the hot water, air conditioning and Starbucks available to them then arriving in a destination such as Ghana is going to be a shock to the system. Likewise, if people want that real authentic, volunteer-focused experience then a destination like Bali may automatically be too commercial for them.  
It's natural to be nervous for these trips as they are unique and often once in lifetime experiences. We try and bridge the gap by offering a superb pre-departure support service where we try and prepare our participants as best we can for their upcoming experience. We try and make things ultra-personal so they know as much as they can before they arrive. In every destination our local teams collect every person from the international airport, and we introduce these contract points before the trip. This friendly face is key to success and although people are nervous the strength and personal nature of our teams makes sure people feel at home right away once they arrive.  
There can be some understandable culture shock when we're immersing ourselves in foreign travel, perhaps for the first time. How do volunteers deal with this?  
For sure, our destinations are often very different to where they are coming from and unlike anything they have experienced before. I think this is an area we have really addressed over the past 10+ years as we have really learnt what our participants are looking for from these kinds of trips. We have discontinued several different destinations over the years as while they have been fantastic experiences, they are often a little advanced for our typical volunteer and not what they are looking for.  
For example, we used to work in Madagascar and after arriving in the capital city you had to get a domestic flight followed by a 3-hour jeep ride on some of the worse roads you have ever experienced and then a 1-hour canoe up to a wildlife reserve. It was a fantastic experience but our participants looking for a lot more structure in the local area and this destination was too isolating for them.  
With our current destination portfolio, we really don't have a huge problem with a culture shock as such. Our volunteers biggest concern is around an assurance that other people are also going on the same trip with them. With all our programs providing that core social experience people usually integrate very, very well and embrace the cultural differences.  
Perhaps the bigger issue we have is a lack of recognition of the local cultures in these countries, so we must be careful with areas such as dress code and alcohol consumption to ensure there is not a clash. This is a big part of our pre-departure role in the UK to ensure people are prepared as possible for their upcoming trip.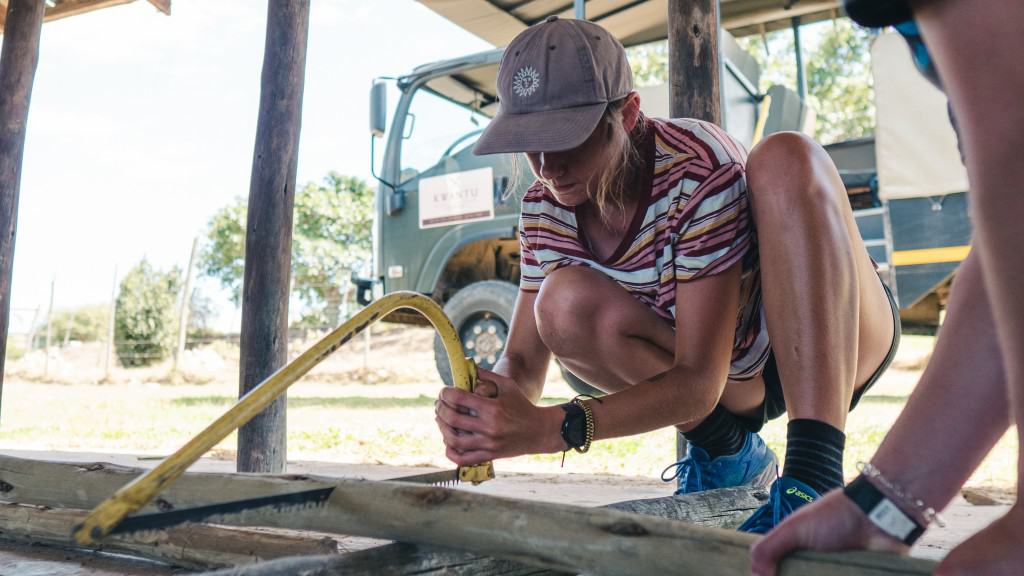 How much support does PMGY offer once a volunteer is already in country?  
This is a huge area and, in my opinion, the local teams in our host destinations are the real strength of our organisation and sets us apart from others. In each destination we have local PMGY teams who provide the logistical support on the ground which includes airport transfers, accommodation, meals, project support and intangible things such a cultural activities and assistance when things may not go according to plan.  
This is probably the area that shines through the most in our Trustpilot reviews where participants really highlight the support they received overseas with PMGY. We also try and have a family feel within our local team network as we find this certainly increases the personal nature of the program vs a more corporate approach on the ground.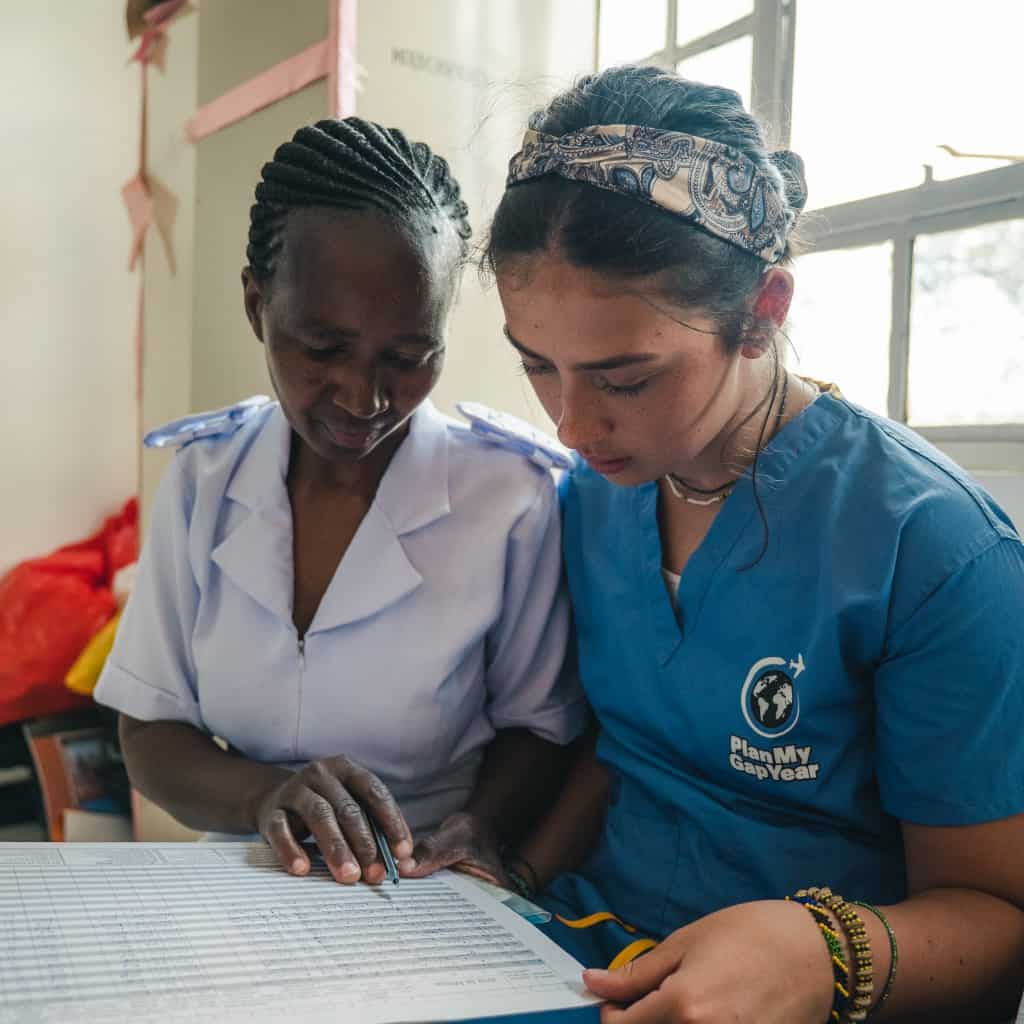 Finally, we've heard how these community projects can benefit, but what about the volunteers themselves? Any that have gone on to great things after a volunteer programme with PMGY? 
As much as people say they are going to travel with PMGY again these are often once in a lifetime experiences. Overall, they involve a lot of time, money and planning and once people get involved in a career and have a family then it's not realistic for them to keep travelling with PMGY.  
Although the majority of people have a fantastic trip, they probably don't realise the long-term impact it will have on them as a person. It is a fantastic experience working in a local school in somewhere like Tanzania, Vietnam or Peru as it pushes you out of your comfort zone and gives you real world experiences that perhaps you lack when you go through a typical school and university conveyer belt system.   
Now we have been around for a while we can often be reconnected with old volunteers who will mention that the PMGY experience really inspired and motivated themselves to get involved in a certain area of work or study. It's really inspiring to hear that the work we do every day, which is often underestimated can have a profound impact on people's future.  
In the shorter term we see how volunteers can often grow in confidence throughout their time on our program. One big thing we see is that our programs provide a steppingstone experience where once they have volunteered with PMGY they have the confidence to travel on independently. For example, people will often join us in Asia, and this then gives them to confidence to travel onwards to places like Australia and New Zealand by themselves. As much as some people want to book their whole overseas trip with PMGY we often recommend a little more flexibility as we do find that people end up wanting to travel independently towards the end of their trip rather than constantly being a part of a structured and organised program.