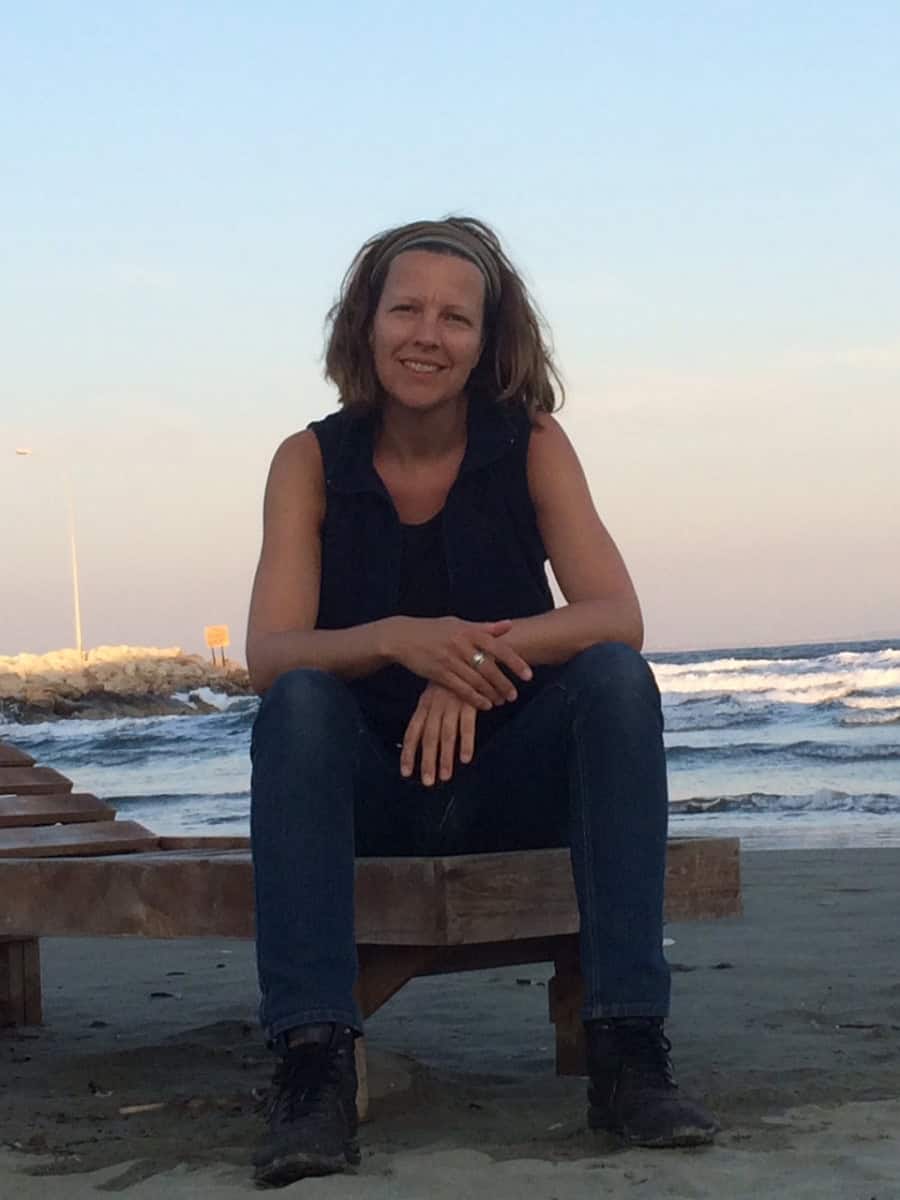 Gwendolyn Janke is a SWF, or Solo Wandering Female. Here's the first instalment of her adventures on the road.
She confirmed! According to the advert on the 'work for board' website, I am to join Natasha in Malta in her 'old house in need of a bit of repair' and, for board and lodging, help renovate the old rooms a bit so that she can put up homeless Maltese and Syrian refugees.
I'm thinking, yay, give my travel a purpose, do some good share some of my DIY skills. Girl power!
A character with a house of character
Arrival at No. 44 Marcel Street and the word 'derelict' doesn't quite capture it. 'Old' is the understatement of the year. Wowee! A whole apartment building, 3 floors, 6 flats, 250 years old, all abandoned 2 years ago except Natasha's. The crumbling outer walls, the missing window pains, the worn away stone staircase, the blackened tiled floors – I stare and forget to close my mouth. Brilliant! A project! Love it.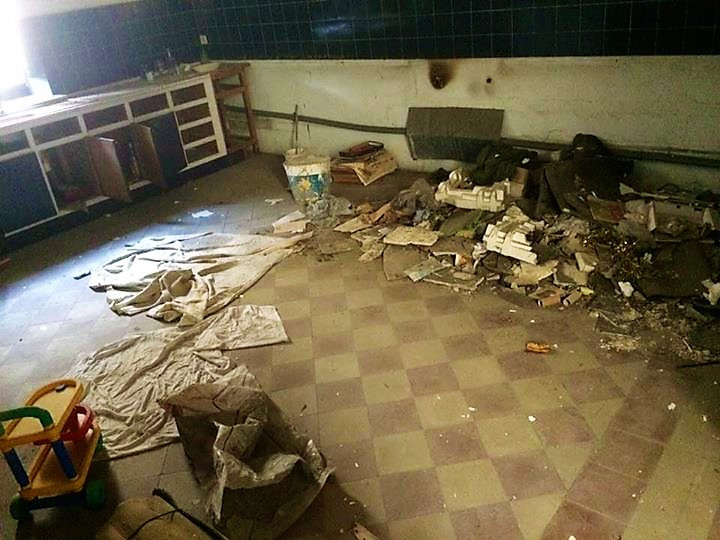 Natasha's doorway is crowded by an old hamster cage housing 2 ostrich chickens and another with a chinchilla. In the kitchen a brooder is attempting to hatch 4 eggs. An electric wire has been hung from this front door across the hall to the apartment opposite. These, I am told, are my quarters. The dust hangs thick in the air, there is a smell of urine and the sheets are musty. A homeless man has just left here after 5 months. There is no water this side of the building so he peed in a bottle to save the nightly tiptoeing across the landing to the bathroom. Lovely!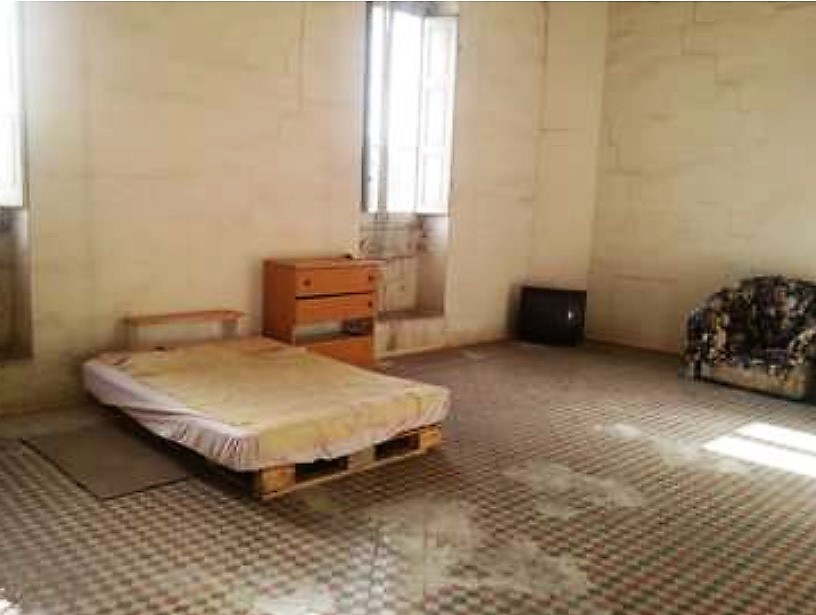 Work to do! Here we go! Sleeves are rolled up, hair tied up and we're off. I scrub the floor and the furniture with a slimy mix of washing powder and water, a tip from someone who swears by it. Soak it, leave it, scrub and rinse. Amazing. The grime just runs off the surfaces and the ancient mosaic floor tiles actually shine! The rubbish is removed, the bed is made, I get a plastic table cloth and we nail some bits of old carpet to the bottom window shutters for insulation. Heating? Forget it. I get three jumpers. This will be home for the next 6 weeks.
Plastering, painting, exploring
I spend my free afternoons walking round the backstreets of Valletta dipping into a second hand bookshop here, a cafe there. And for weekend fun both islands of Malta and of Gozo provide a natural paradise. Biking and hiking trails galore, off the beaten paths to rock pools and lush green valleys. A perfect way to switch off from the plaster, dust and paint from the working week.
Back at base camp we link up the water tank on the roof to water pipes and the cistern in the disused apartment and lo and behold, we have a functional bathroom! We paint the halls, hang up lights, put up pictures….it's starting to look quite homey.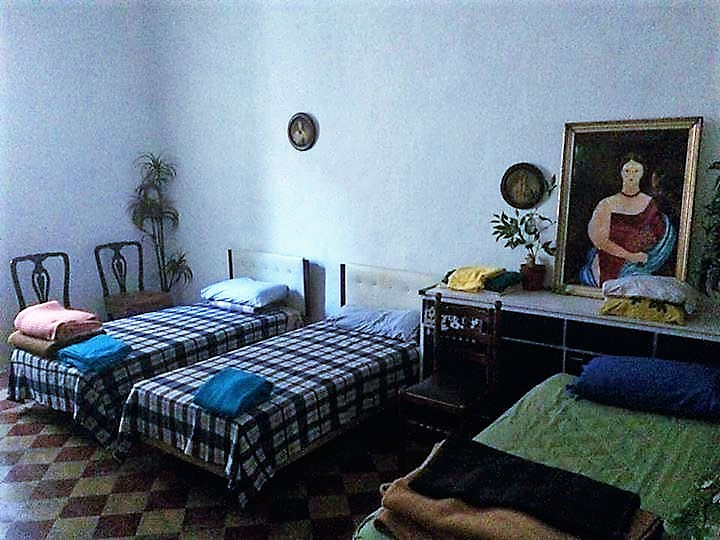 Time for lunch and a cup of tea over which I listen to the tales of Natasha's life. Due to growing up in a collapsing USSR, Natasha likes to save. She puts eggs on to boil for lunch. Once done, she pours the water onto a tea bag and presents me with my cuppa. Apparently we're saving water. It tastes as you'd expect water which had boiled something that came out of a chicken's arse would taste. I used it to wash up instead. When she wasn't looking, of course.
After two weeks we have five rooms ready for use. People looking for work can also stay here for low rent and so our first guest is Robert from Poland. He likes to strut from his bedroom to the bathroom in his boxers and seems in awe of the two females renovating a house. When I am up the ladder plastering the ceiling he smiles and says "I can help a bit too, but with 'other things,'" wink, wink. I think not.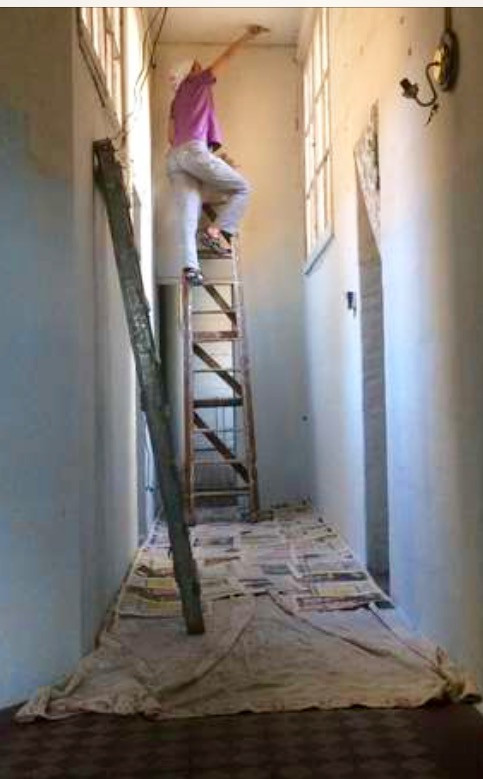 Locavore lunch
Lunch time comes round again. I'm hungry. Been plastering and painting for five hours. Natasha went out to gather lunch – I am to be surprised by what nature can provide! Hmmm. I'm wondering – wild garlic soup? Home made pesto? Boring!! I forgot it had rained. She's come back with a plastic bag full of snails diligently collected from the roadside shrubs. And so, yum yum, I get snails boiled for 10 minutes with no sauce because, I'm told, natural is best. No chance of 'dya want fries with that?'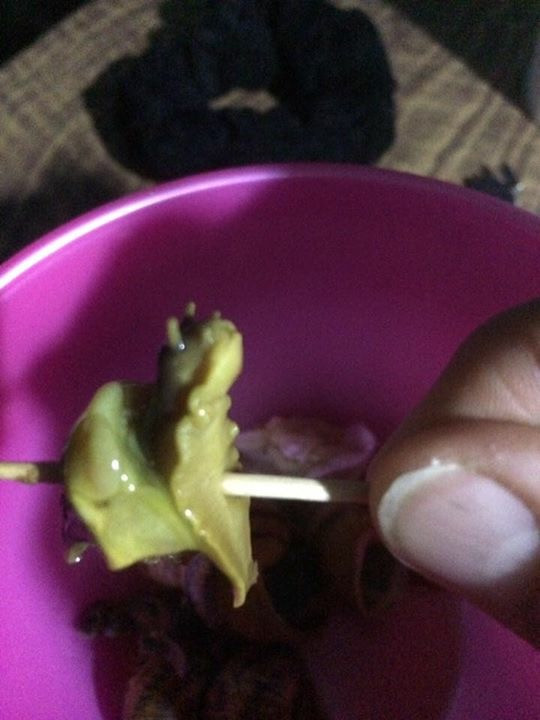 Time to go. And so I leave Natasha with an apartment that's up and running. An African priest has booked in for a month, a bunch of backpackers are coming and Robert has found a job and his dashed hopes of getting me or Natasha into his bed means he will move on to pastures new. And so will I.
Gwendolyn is currently travelling in Sri Lanka.