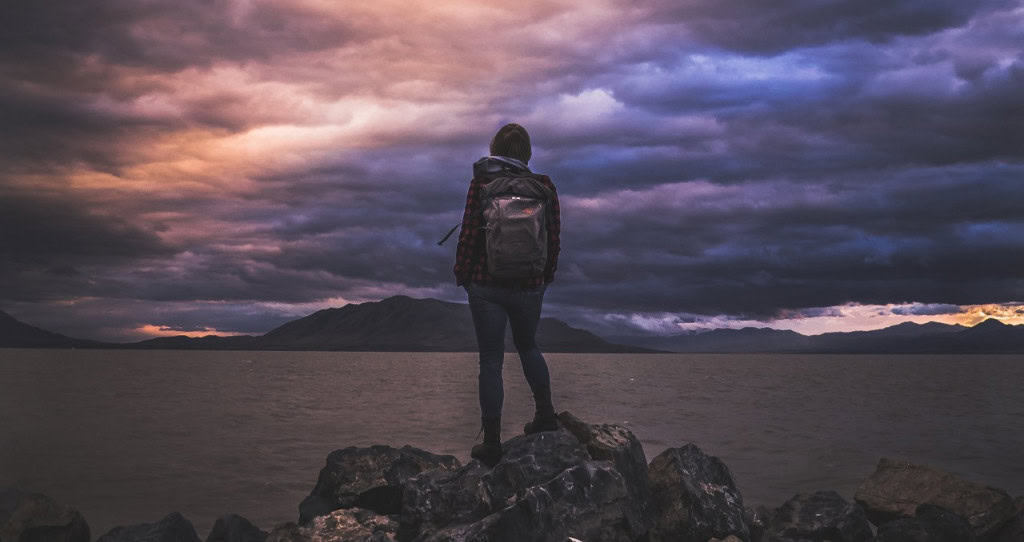 Solo female travel is fraught with dangers around every turn. Constant vigilance is a must. All but the most intrepid should turn back now.
Or so we are told. 
In fact, hitting the road as a solo female traveller can be every bit as rewarding, eye-opening and enjoyable as it can be for a lone man. Indeed, it may even be your strongest card.
Don't get me wrong, the additional risks that solo female travellers face in some parts of the world should not be downplayed.
Stories of local men leering over the sight of unaccompanied women are all-too common and a depressing reality of countries where the term 'gender equality' would probably be met with a dismissive snort.
But those women who have thrown themselves into solo travel in some of the world's most socially conservative cultures tell of the unexpected advantages their gender has brought them.
Fredrika Ek, named European Adventurer of the Year 2017, has more experience travelling as a solo female than most. The Swedish cycle tourer spent three years circumnavigating the globe by bicycle – clocking up 45 countries and 51,000km in the saddle.
She said: "For me, going as a solo female is my strongest card. Of course, there are some things in some places that you need to worry about but, in my experience, 90 per cent of the time the biggest strength I have is that I'm not posing a threat to people.
"Being a man, I would be cut off from half of the people I meet. But as a woman, I'm welcomed."
The sentiment is shared by Ellen Geers, a 26-year-old Belgian who has travelled solo to dozens of countries across Europe, the Middle East, North and sub-Saharan Africa.
She said: "I definitely do think it's usually true that other women will take care of you more as they probably don't see you as a threat.
"On multiple occasions I've had women come up and try to engage in long conversations with me even though I hardly spoke the language, or they would help me out in a kind of motherly way."
Ellen believes her experiences travelling alongside men offer an interesting comparison.
"Obviously, women often deal with small to larger instances of sexual harassment, catcalling etc but I've noticed that while traveling with male companions they get approached much more often by drug dealers, for example, while that's just never really happened to me.
"So I definitely feel as if certain issues might happen more often for one sex than the other, but from my experience I haven't noticed men having less issues – just very different ones usually."
Ellen explained that, despite the ease with which she was able to forge connections with women in socially conservative countries, her attempts to the same with male populations were not necessarily as successful.
"In some countries where it might be easier to connect with the local women, it might also be really hard to connect with the men of the community as I have gotten the impression that they quite often keep a distance, probably mainly due to cultural differences," she added.