At surfEXPLORE we specialise in researching, riding and documenting unridden waves.
The remote Turtle Islands in the south of Sierra Leone were the main target on our most recent project, and to access and explore these took a great deal of research and planning. We found, surfed and photographed excellent waves in the Turtle Islands. As far as we know, we are the first surfers to do this.
Turtle Islands
It took us five hours to reach the islands by local wooden fishing boat from the Banana Islands. There are nine small, low lying islands populated by approximately 1,000 people, living in self-sufficient animist fishing communities. Surrounded by shallow, shifting sand bars, the Turtle Islands have remained isolated and inaccessible for hundreds of years. Not much has changed here in a long time. The marine and bird life is incredible. This is perhaps the most beautiful coastal area we have ever seen in West Africa.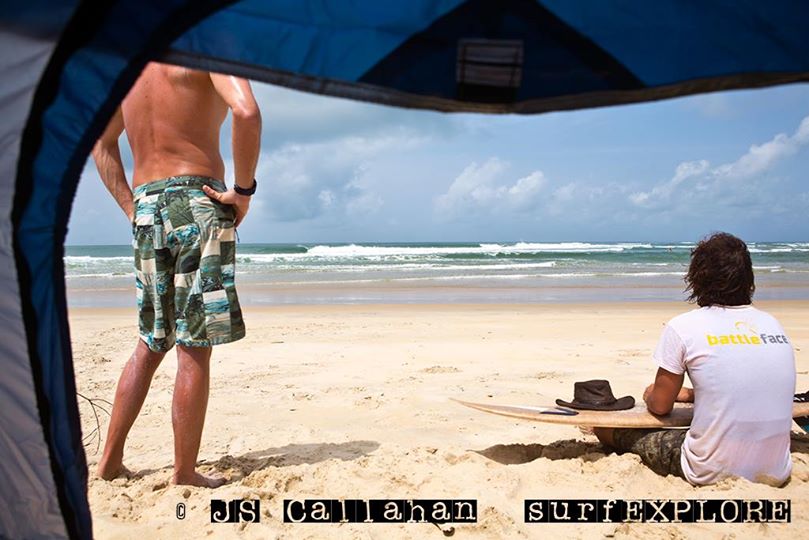 With 250 miles of Atlantic coastline and consistent surf breaking from May to October, the southern peninsula just south of Freetown is outstanding, with steep rainforest-clad topography meeting powder white beaches, broken by rivers and estuaries. This is the only coastal mountain range in West Africa. The main four surf breaks are Aberdeen, Sussex, River Number 2 and Bureh Beach.

Bureh Beach Surf Club
One of the most exciting things happening along the coastline of Sierra Leone is the development of the Bureh Beach Surf Club. Funded locally, by NGOs and surfEXPLORE, it is a very impressive model of surf club development, putting environmental sensibilities at the forefront. Bureh is really well suited for the development of surf lessons and a lifeguard culture, and every weekend Sierra Leoneans travel to the coast for beach parties, dancing on the sand late into the night.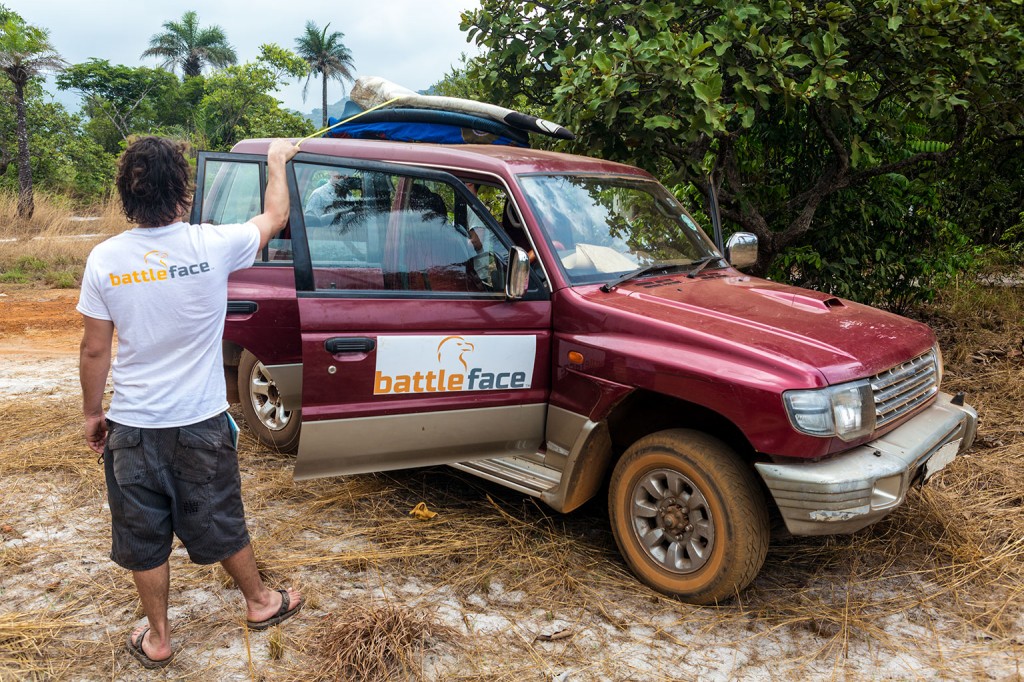 Growing surf community
Sierra Leone already has a vibrant weekend beach culture, and lifeguarding and surfing can be embedded within this. The International Surfing Association (ISA) are ambitious to support this development with interclub and international surf events. Surfing started in Sierra Leone in the 1980s, but the development of a local scene suffered from the civil war. Now that has ended, surf travel and local surfing is growing slowly. The country is merely a medium-haul flight from Europe with year-around 27 degrees Celsius water temperatures. The coastline is changing quickly, as tourism is developing and money is being invested. Hopefully the change will be positive.
A single off-the-beaten path trip to West Africa might pack more bone-shaking and head spinning moments into a few weeks than many will experience in a lifetime. You will witness a wonderful celebration of carnival, colour, resourcefulness and style in the face of great adversity. Despite the hardships and disasters, there is no poverty of spirit in West Africa.
battleface provided funding and travel medical insurance for surfEXPLORE's trip to Sierra Leone.