Who is Sam Bleakley?
I am a travel writer, author, former European longboard surfing champion and lecturer in Cultural Tourism at Falmouth University in the UK. My academic background is geography, and I am particularly interested in adventure travel and action sports tourism.
In travel writing I like to use metaphors of music to evoke the atmosphere of places. You could say that my passion to stay with the sea-drummer's beat and play melodies against the grinding bass of deep ocean swells has taken me from my birthplace in West Cornwall to discover a spectrum of surfing and cultural challenges. I embrace these with a geographical imagination educated by the classroom of Cambridge University and polished by global field trips, often to politically difficult and culturally complex brilliant corners of the world. I would argue that surfing is a form of positive cultural exchange and cross-cultural communication.
Inspiration
My favourite writer is the late Ryszard Kapuscinski – a sensational Polish travel writer and journalist who spent most of his career in Africa. The way he articulated his encounters with 'otherness' through his working travel (for journalism) is adeep passion and source of inspiration for me. I am equally inspired by encounters with the 'unknown' or 'otherness'. Haiti is the archetype, and the most inspiring place I have ever visited. I cannot wait to spend more time helping Haiti.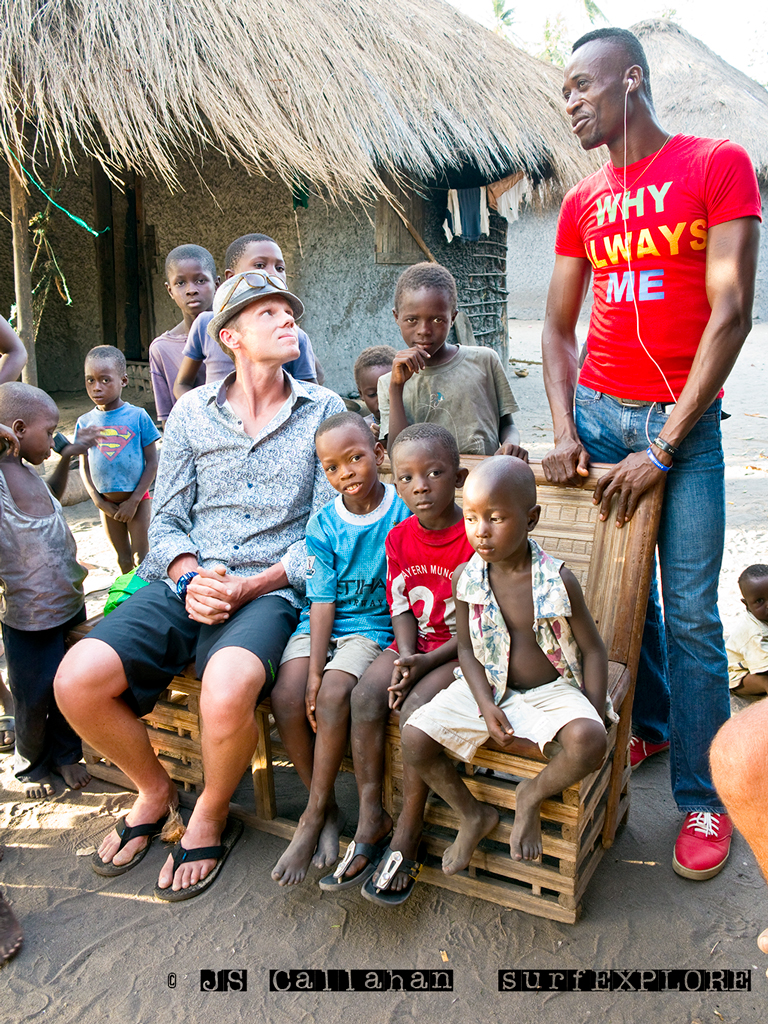 Sculpted by sea and travel
For me, while exploration is the essence of surfing, I take surfing beyond the wave, to a wider sense of place – to people in concert with landscape, and often to varieties of culture shock. I want to travel to extreme places in the sense of unusual, or out of the way, corners of coastline to engage with the essence of the place and its inhabitants. The journey is as important as the goal. But I do not want to conquer the dark spots on the map. I prefer to think that the sea and travel shape me, rather than imagining that I stamp my identity on anything.
Sam Bleakley | Brilliant Corners