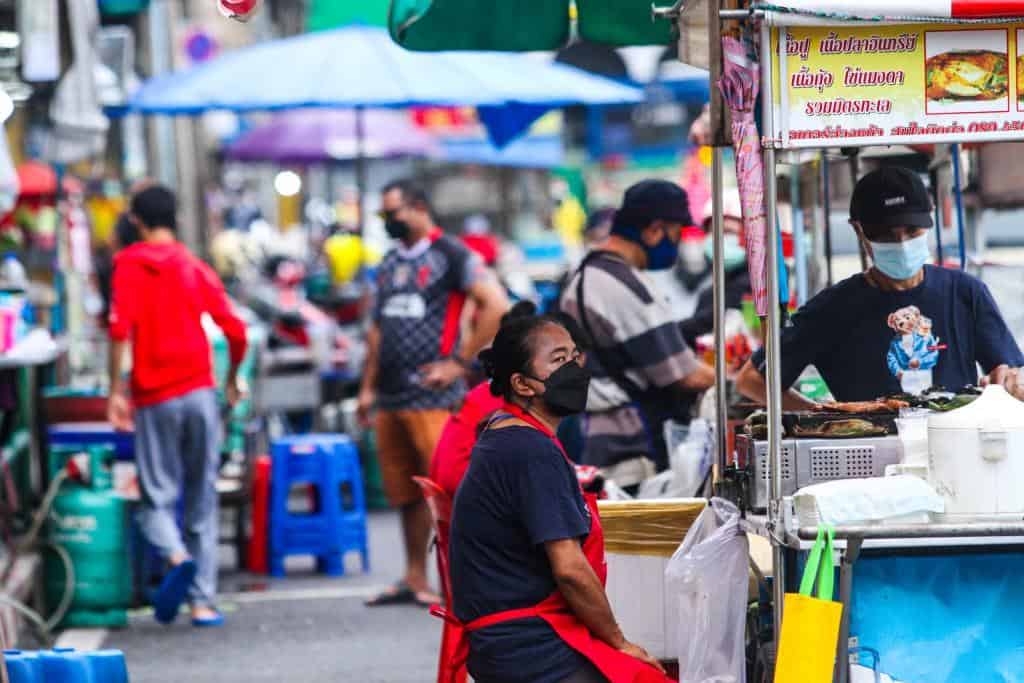 Thailand has opened its doors to fully vaccinated visitors that do not need to quarantine for the first time in 18 months.
Travellers from over 60 "low risk" nations are now allowed to enter Thailand but still must wait in "quarantine" for up to 24-hours upon arrival awaiting the results of an on-arrival COVID19 test.
Background
One of the world's most popular travel destinations. World-class food, sizzling weather, an abundance of islands and some of the most welcoming people in the world. Thailand has reopened without the need to quarantine.
And for all of those travellers eager to deservedly hit the road again after a torrid two years, Thailand is welcoming (almost) everyone.
Who can enter?
Vaccinated visitors from 63 countries and territories can now enter Thailand as a tourist from November 1, without the usual quarantine period. Previously, visitors have been able to visit the country, but have had to quarantine in a hotel for up to two weeks.
These include:
Australia, Austria, Bahrain, Belgium, Bhutan, Brunei Darussalam, Bulgaria, Cambodia, Canada, Chile, China, Croatia, Cyprus, Czech Republic, Denmark, Estonia, Finland, France, Germany, Greece, Hungary, Iceland, India, Indonesia, Ireland, Israel, Italy, Japan, Kuwait, Laos, Latvia, Lithuania, Luxembourg, Malaysia, Maldives, Malta, Mongolia, Myanmar, Nepal, Netherlands, New Zealand, Norway, Oman, Philippines, Poland, Portugal, Qatar, Romania, Saudi Arabia, Singapore, Slovak Republic, Slovenia, Sri Lanka, South Korea, Spain, Sweden, Switzerland, United Arab Emirates, United Kingdom, United State, Vietnam, Hong Kong, Taiwan.
For those countries not on the list, quarantine will be necessary and the length will depend on your vaccination status or not.
Where to travel?
As part of the first phase of Thailand's reopening, from November 1 onwards you can enter one of 17 destinations under the "Blue Zone Sandbox".
This includes lots of your favourite destinations including Bangkok, Pattaya, Chiang Mai, Ko Chang, Krabi, Hua Hin, Phuket, and Surat Thani (Ko Tao, Ko Phangan, Ko Samui).
If the reopening is a success, more destinations will open up throughout the country after December 1.
Restrictions and how to enter
Since April, Thailand's hospitality sector has often remained shut. Bars and restaurants haven't been able to serve alcohol up until recently, with businesses having to apply to be on a government "green list" to serve, in island locations such as Phuket and Koh Samui.
Bangkok is set to relax its alcohol restrictions too amid the November opening, but for other locations, it remains to be seen.
Face masks are required if you enter public places, such as shops and malls. You must keep your mask on when necessary, to protect yourself and others from the possibility of contracting the COVID19 virus. Entering venues, you may have to write down your contact details in case there is a confirmed case for COVID19.
Predictions for visitors
Approximately 6,000 international visitors were expected on Monday alone, while the BBC reports 15 million could visit Thailand in 2022. Expect numbers to increase as the high season comes around in December and January.
For solo, adventure and independent travellers, time will tell. Right now, mostly expats and digital nomads are in Thailand.
SEA Group poll
According to a popular Facebook group for travellers visiting Southeast Asia, dozens of members said they were visiting Thailand after November and were excited about eating the country's famous street food the most!
To interact with solo and adventure travellers who are visiting Thailand, join the group below.
https://www.facebook.com/groups/SouthEastAsiaBackpacking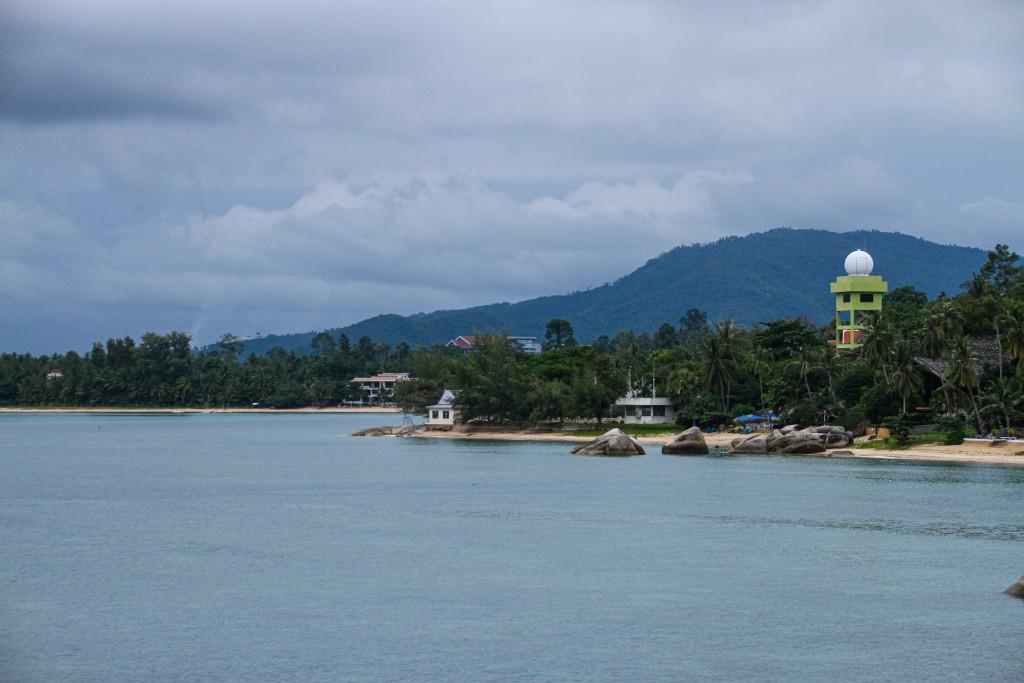 Popular places
The Thai islands Phuket and Koh Samui have already been open to visitors via respective travel schemes. The "Phuket Sandbox" launched four months ago on July 1, while the "Samui Plus" scheme followed in August. Both will be two of the busier destinations in the country without question because thousands of tourists are already there.
Bangkok, thus far, has been a ghost town for months. But with the November reopening, a surge of visitors will likely make the city noisy again. But it won't be as busy as before just yet. An alcohol ban has been in place, but this is set to be dropped at certain restaurants.
For those who love places like Khao San Road, sorry to break it to you, but that place has been extremely quiet since the pandemic. It's not expected to be as bustling and rowdy until next year.
The weather
It's been rainy and stormy in some parts of Thailand for the past month or so, but there's always been sunshine around the corner. Thailand's peak weather months are approaching, so December and January are expected to be hot and sunny!
Businesses affected
With the pandemic severely affecting Thailand's overall economy, many businesses that cater to tourists have closed down. It is estimated that 20% of Thailand's Gross Domestic Product (GDP) is made up from tourism at the pre-pandemic level, with arrivals often being around 40 million per year. In 2020, that dropped a whopping 80%, leaving many businesses unable to survive.
You can expect to find shopping malls open, and enough bars and restaurants to suit. Thailand's famous and delicious street food stalls will be waiting for you, but if you've been a regular visitor of Thailand in the past, don't be surprised to see fewer than before.
Budget accommodations have found it tough during the pandemic, so the same goes for here. Many have closed, but some still should be operating. For example, Nappark Hostel in Bangkok often voted the city's most popular hostel for nearly a decade, is not due to open until early 2022. The future of hostels remains uncertain, but not all will be closed. Yet, because tourist numbers are not expected to reach pre-pandemic levels for a couple of years, hotel and resorts rates have significantly dropped. Find those bargains!
Tommy's take
I've entered Thailand again this year, spending time in Koh Chang, Hua Hin, Bangkok, Koh Phangan, and Koh Samui. There have been very few people "travelling" through, with little travel community. But, it's been a unique experience, because empty beaches, better traffic and having personal experiences have made Thailand wonderful in a different way. Veteran visitors will always say, "You should have come to Thailand 30 years ago". Well, during the pandemic, Thailand went back in time, with no mass tourism and lots to explore.
Even if you enter from November 1, you'll see how Thailand is a much quieter place. But treasure it, embrace it, go and explore and make the best of it. Soon enough, (probably in 2023), we'll see a peak Thailand again, full of tour groups and packed places. There's still time to enjoy Thailand while it's vulnerable, and for the visitor, that's the best time.