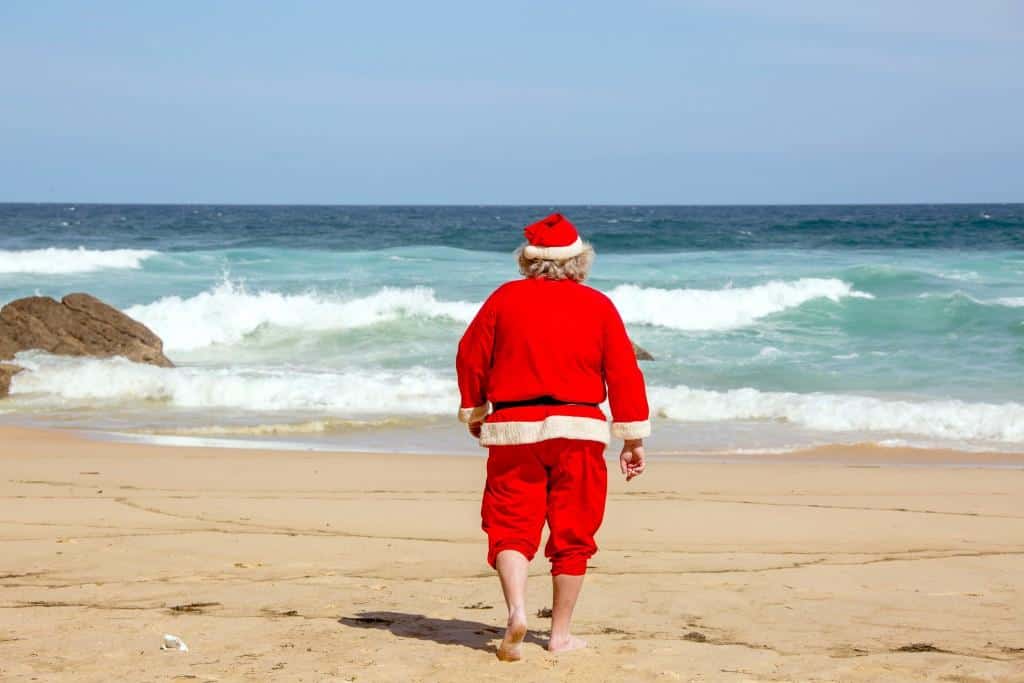 Quick! When you think of the holidays, what are the first things that come to mind?
Probably Santa, elves, reindeer, blinking lights, and, of course, snow—lots of it. But if you're like many Americans, when you think of the holidays, what you're really thinking of (or dreaming of, anyway) is blue skies and warm sand.
According to the Forbes' article "2021 Holiday Travel Trends: Waiting On Omicron's Impact", this holiday travel season, sun and sand are in demand. The article reports that "six out of the 10 most popular destinations for holiday travel this year are renowned for their fabulous beaches."
If the thought of a holiday beach getaway gets your jingle bells ringing, then consider the following beach vacation possibilities. But warning: These places are so perfect, you might decide to ask Santa for a new life as a permanent beach bum.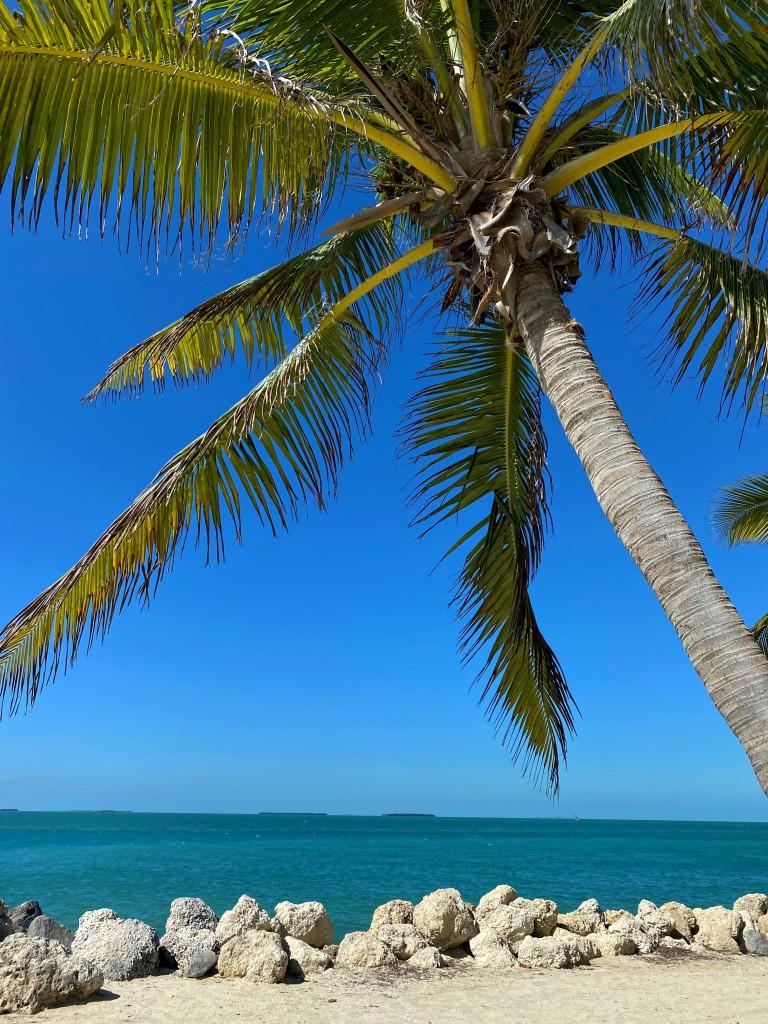 HEAD SOUTH
Fort Zachary Taylor Historic State Park, Key West, Florida
Go south. Keep going. When the road ends, you've arrived. Welcome to Key West, Florida. Now, there are about a billion amazing/fun/crazy/maybe illegal things to do in Key West, but we're talking beaches here, so let's slather on some sunblock and head over to the southernmost state park in the continental United States: Fort Zachary Taylor. The beach is located at the southern end of the park, and it's pretty much the best place on earth. In fact, it feels more Caribbean than continental United States—mostly because of the ridiculously clean, clear, turquoise water.
Things to Do
It would probably be easier to list the things you can't do because this beach has almost limitless activities. You better start off by eating, so you have strength to do it all. Either pack a picnic or make a quick stop at The Cayo Hueso Café, a casual beachside restaurant. Once you digest, it's time to play. You can go for a swim, snorkel, or a paddle. Fishing is a popular activity. (The Florida Keys has around 600 species of fish.) You can also go for a bike ride or hike the Tropical Hammock Trail to learn about the area's native plants. If all this seems too active, just lay yourself down in a hammock in the shade and let the warm winds rock you to sleep.
Beyond the Beach:
Visiting Fort Taylor is not just about the water and sand. You can also immerse yourself in history. According to the state park website, "Fort Taylor predates the Civil War and is a National Historic Monument housing the largest cache of Civil War armament in the world." Check out the fort and see the largest collection of seacoast guns on a self-guided tour.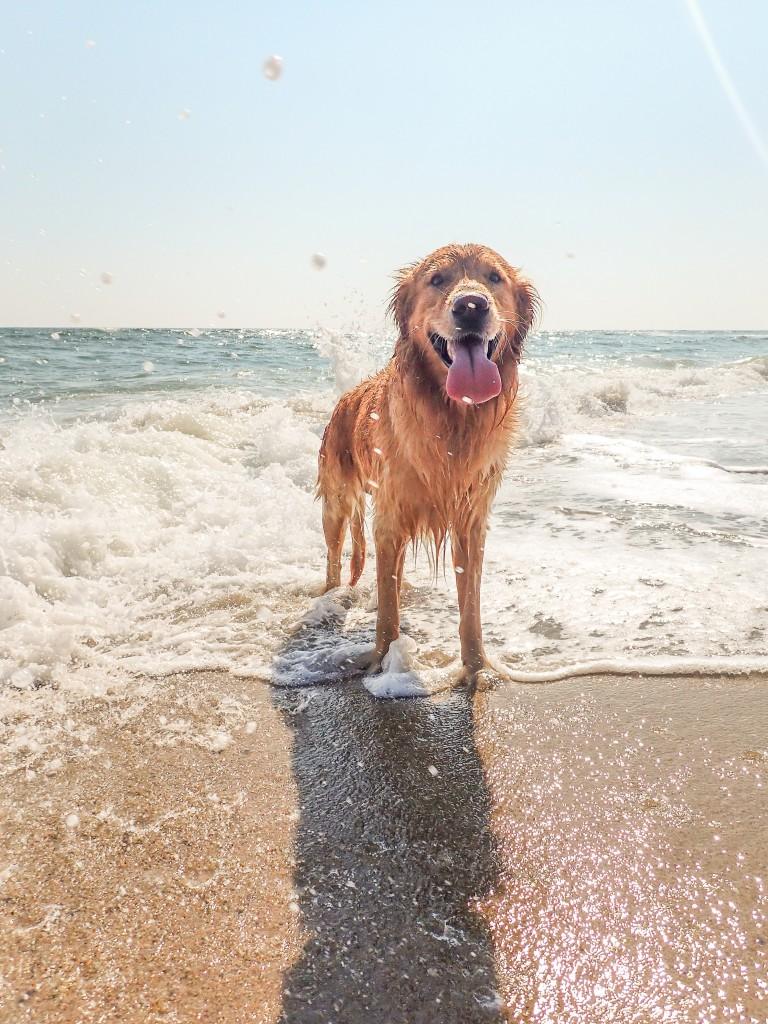 STAY GOLDEN
East Beach, St. Simons Island, Georgia
There are four islands that make up Georgia's Golden Isles, a cluster of barrier islands just off the Peach State's southeastern coast, but St. Simons is the most well-known of the bunch. St. Simons is both spectacularly scenic and historic, with centuries-old oak trees draped in moss, flanking what feels like an endless supply of extraordinary landmarks. Then there's the beach, and what a beach it is. East Beach is a public spot and a favorite among locals and visitors alike for its abundant parking, laidback feel, and ample opportunities for shelling, sunning, and swimming. Looking to take your trip up a notch? Golf is huge in St. Simons, with some of the south's most prestigious courses just a short drive from the beach. And with mild temperatures in the 60s and 70s on most days, you'll be able to soak in everything this golden getaway has to offer.
Things to Do:
If it's not a family vacation for you unless your fur baby is in tow, you're in luck because St. Simons East Beach is dog-friendly. Visitors (both two-legged and four) love spending time on the fishing pier at Gould's Inlet, found on the northern tip of East Beach. While you're waiting for the fish to bite, take a moment to spot some of St. Simons many varieties of coastal birds. Another trendy stop along East Beach is Massengale Park, which offers a shaded picnic area, playground for the kids, and direct access to the beach. But the best way to experience everything East Beach and St. Simons has to offer is by renting a beach-cruiser bike and making your way down the coast, slow and steady.
Beyond the Beach
A must-stop on any trip to the area, you'll find the St. Simons Lighthouse Museum near the pier. Originally built in 1810, the lighthouse and keeper's dwelling were rebuilt in 1872 after it was destroyed in the Civil War. To this day, the lighthouse still acts as an active aid for ships navigating throughout St. Simons Sound. Another historic landmark, Christ Church, also dates back to the 1800s, with magnificent stained glass and architecture that draws photographers from all over the world to capture its beauty.
WESTWARD BOUND
Coronado Beach, San Diego, California
In terms of places to visit (whether it's December or any other time of the year) it's nearly impossible to beat San Diego. And with some 70 miles of coastline in San Diego, it was hard to select just one of the city's picturesque beaches for this list—but we did, and that beach is Coronado Beach. Located across the San Diego Bay from downtown San Diego, Coronado is nicknamed The Crown City. Home to the famed Hotel del Coronado and Naval Base Coronado, this resort city is routinely featured on lists touting the world's best beaches.
Things to Do
Coronado supplies beachgoers with everything they could ask for in a destination. There's sunbathing, surfing, boogie boarding, swimming and paddle boarding, just to name a few. During low tide, you can even find tidepools that are perfect for taking a timeout and watching the world go by. Other nearby spots like Silver Strand State Beach, Centennial Park, and the Coronado Dog Beach offer enough variety to keep visitors happy.
Beyond the Beach
Coronado Island has a bevy of activities to enjoy, but no trip is complete without exploring the historic "Grand Lady of the Sea", the Hotel Del Coronado. This timeless seaside resort has hosted numerous U.S. presidents and international royalty and is a regular hot spot for visiting celebs. If you're planning to pack your clubs, you should know that the Coronado Municipal Golf Course is a reasonably priced public course with breathtaking views of Coronado Island and San Diego. If retail therapy is more your speed, Orange Avenue and its side streets have boutiques galore with everything from colorful beach attire to jewelry.
SAY ALOHA
Waikiki Beach, Honolulu, Oahu, Hawaii
You thought we'd have a list of beach destinations without Hawaii? That would be lolo (that's Hawaiian slang for goofy, by the way)—and what better place to list here than the Hawaiian hideaway that started the tourist craze, the two miles of shoreline known as Waikiki Beach. People have been flocking to Oahu (the third-largest of the Hawaiian Islands) since the early 1900s for many different reasons. Waikiki Beach features the iconic Diamond Head, the state's most recognizable landmark, in the distance, along with calm waters and sugary soft sand.
Things to Do
Waikiki Beach has all the usual favorites, including swimming, surfing and paddle boarding, but the watersports don't end there. You can also spot local stands peddling catamaran and outrigger canoe rides for a unique way to take in Waikiki Beach's best.
Beyond the Beach
A hike up Diamond Head, the resulting formation of a series of volcanic eruptions 300,000 years ago, is cool enough to top any itinerary. Just how unique and special is Diamond Head? It's been classified as a U.S. National Natural Monument. For a more somber but equally as moving experience, take in the scene at Pearl Harbor, where there are exhibits, documents, and a memorial program detailing the events of the devastating bombing. Other must-sees in the area include Chinatown, Iolani Palace, and the Aloha Swap Meet.