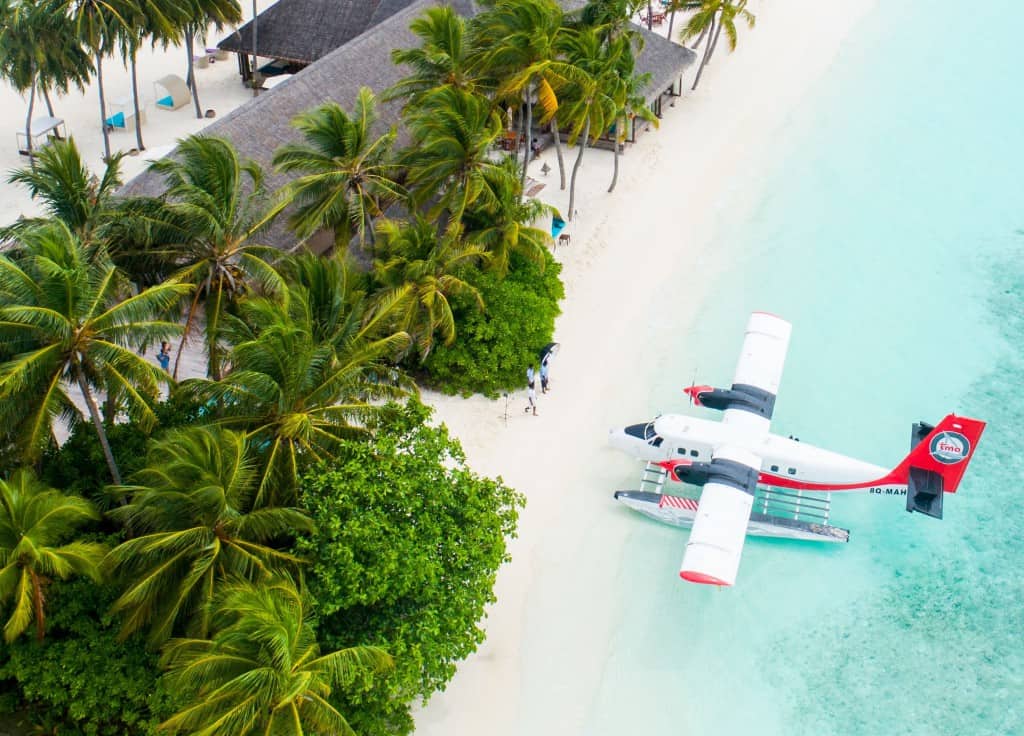 Remote working: can't beat the commute or the dress code! Next step: ditch the domestic rent and go full flip-flop at your dream destination.
9-to-5-ing in a dream destination may be idyllic, but remote working anywhere has risks. Read on for tips useful for the couch or the cabana.
No phone, no pool, no pets
Untethered by domestic responsibilities? Many countries offer options for remote workers and freelancers, including extended visas and a host of other goodies. There will be paperwork. Applicants for these types of programmes should be able to pass a background check and proof of income. Insurance that covers the duration of stay is a must.
It's a win-win situation. Countries welcoming remote workers can reap the benefits of increased revenue, without draining skinny job markets. Workers can climb NEW walls during the next lockdown, whilst micro-exploring a new culture, a few meters at a time.
Video conferencing
Free webinars can be a fantastic way to brush up on skills, but they can pose some security risks. Security monitoring for a webinar with hundreds of participants is exactly what you'd expect.
Check the security protocols before joining. Will the call be recorded? If so, how will the recording be shared?
Screen stuff
Screen name- initials only (first initial + surname is a common business email address)
Screen image- no image. If a live camera feed is required, point the camera at a ceiling fan, or create a gif of one (protect against creeps Zoom-scrolling) Make sure the background is really boring.
Chat
When posting a question in chat, make sure it goes directly to the proctor, not to 'Everyone.' Same for answering.
In live-chat sessions, don't reveal the name of your employer unless absolutely necessary.
Remote working, with a side of chips and salsa
Having a working lunch at the local taco joint is just fine for working offline. Hogging a 6-top with multiple devices spread across? Not cool.
If lunchtime tasks include using the internet, don't use Taco Loco's free WiFi to access sensitive accounts. For any work done away from home, use a VPN, with the understanding that while more secure than public WiFi, VPNs are not completely foolproof.
Sit with your back to the wall, or in a booth, to prevent lookie-loos.
When asked what you're working on, lie creatively, but convincingly: what's the most boring thing you could be working on to shut that curious person- or anyone in earshot- down? (As a English teacher, I find a good triple-fire sprinkling of 'present perfect passive' 'subjunctive mood' and 'expository essay' puts out the flames of curiosity)
Kit: keep your gear simple. Senses dulled by an epic repast, you might leave something behind that could jeopardise your company and/or your career.
Privacy
Many employers are now using screen-capture monitoring software for security. Understanding home-country compliance regarding regulations and your contract with your employer can mean the difference between steady employment and waaaay more time with the cat videos.
Hey, freelancers, you're not necessarily off the hook! A quick test: do you have a company email for one of your accounts? Do you upload or curate content for employers?
It's not just about porn. What you view on social media says volumes. A low balance in your bank account? Job searches? Cost of living in another city? Red flags, all.
If possible, a dedicated device is ideal. This protects your company's security as well as your privacy.
Camera
Hackers can hijack your camera. Good ones can even disable the green light that comes on when the camera is in use. Those nifty camera covers seem like a great idea, but can damage your screen when you close your laptop. A bit of tape is a simple solution, but may affect screen resolution and auto-brightening functions.
A good line of defence: dig through your apps and disable any camera functions that you don't use regularly.
Tipping your laptop screen back just a bit will allow hackers a fantastic view of your ceiling, without impeding the way you view your screen.
Today's remote working options allow people to realise their dreams of turning epic holiday destinations into home base. With a little care, your new casa, dar, xane, lapeng or fale could be your new forever home.