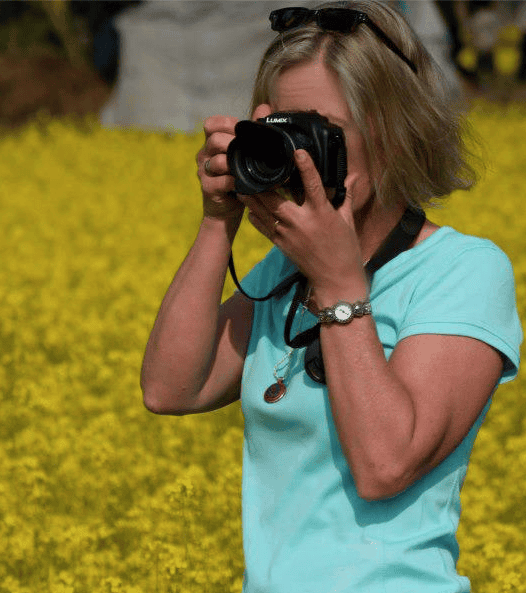 My name is Penny Frederiksen and I live on a cattle property in Australia. I am a farmer, school teacher, travel-writer and photographer. I am in my 50s with four independent children who live and work all over the world. I am fortunate to really enjoy my job as a teacher and the added bonus is the ability to travel every 10 weeks, so I take full advantage of the holidays.
I have a lovely balance of a quiet, comfortable life at home on the farm in Queensland but in the background, I am planning my next travel adventure to countries which are a little off the beaten track. I was hugely influenced by reading and seeing the photographs in National Geographic magazine as a child, and subsequently dreamed of doing something really adventurous when I 'grew up.'
After my children left home, I decided to resume my love of travel and take up photography. This time however, I would focus on the type of travel I wanted to experience: rural communities, homestays, hiking and getting out of the large cities, where my love of photography and meeting locals could take center stage.
Travel makes me step outside my comfort zone, where I can learn and understand other cultures and customs. I also want to impart the knowledge to my students at school, that travel has the ability to not only open their eyes, but their hearts, to the many challenges which they will face in their lives.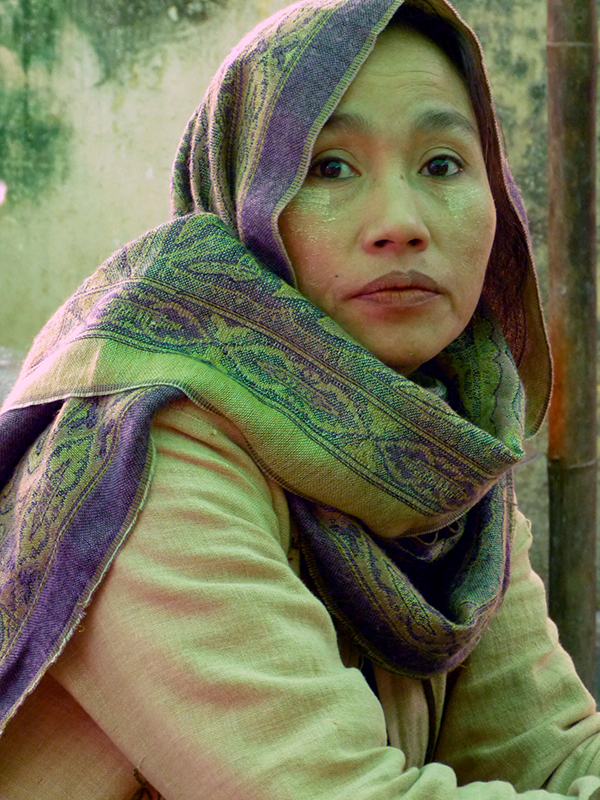 You wrote: 'I know people and situations change, but I will not let the bad memories make me resentful and afraid to make choices about moving on and creating new experiences with people and places unknown.' How do you approach these challenges?
I wrote that article during an 'Adele' moment and at the time, was dealing with some personal issues.  Adele is an English singer and writes songs which we can all relate to in one way or another.
I was writing about a friendship which no longer held truth or honesty but I was prepared to forgive and move on without being angry or resentful.
Firstly, I had to acknowledge and accept what had happened and then adapt to the new circumstances of the 'friendship.' There is an old saying, and it goes something like this: 'not forgiving is like drinking rat poison and then expecting the rat to die.'
There is too much to see and do in this world and every sunset means it is one day less to make experiences count and create wonderful memories. I do not want my life to revolve around being angry or resentful and even the rats of this earth have a reason for being here!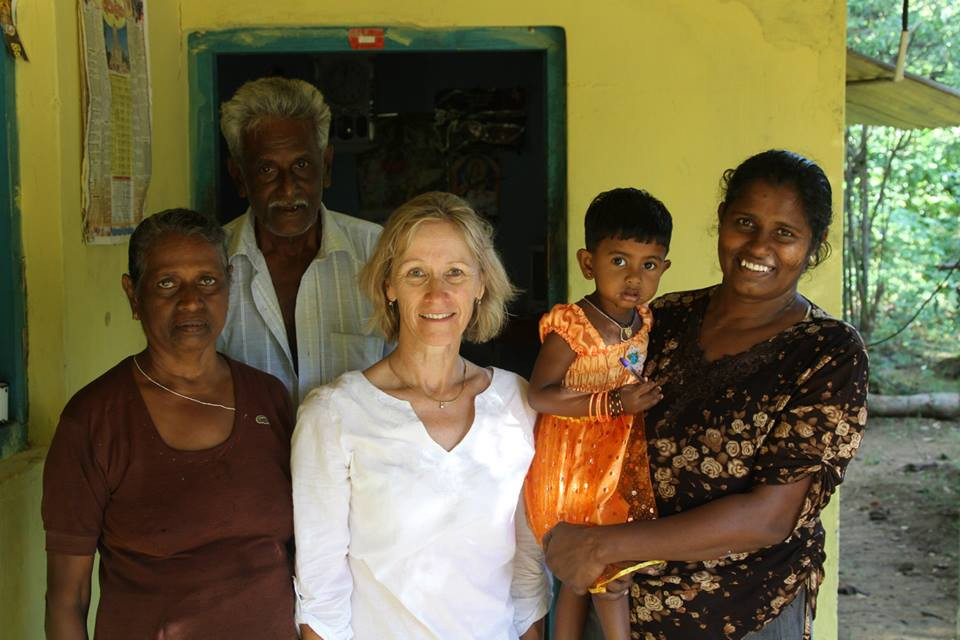 What specific challenges do mature women face when travelling?
Firstly, there is the challenge placed on us by a society which views mature women as grey haired old ladies who should be sitting at home, watching the afternoon soapy, 'The Bold and The Beautiful' and knitting booties for grandchildren, rather than going off to photograph the Long Neck Women of Myanmar.  I am fortunate that my family have always encouraged me to do the things which I love but many of my 'at home' friends, think I am a bit crazy. Secretly, I think they would really like to come with me on my travels but their husbands consider I would instigate some rebellion within their marriages!
In general, there is the 'fear factor' when it comes to travel. There are plenty of people who will tell you that because you are a woman it is far too dangerous to travel alone. Then they will quote some article they have read about a woman being drugged, robbed, mugged, raped and murdered in Tibet or they mention the recent terrorist bombings. Bad things happen all over the world each day, but that should not stop anyone from seeing the Eiffel Tower, Grand Canyon or the Great Barrier Reef at whatever age or gender.
Secondly, let's face it; our bodies are not as young as what we think we are and we have to be realistic about what we can actually do when planning a trip.
Fitness and health are a challenge. Traveling can be really exhausting, the food is different and the sanity conditions are sometimes questionable. It is important to have an exercise regime and to stick to it so that you are going to be in the best condition before the trip. Also health care is not always as easy as ringing up your local GP and getting antibiotics when you are as sick as a dog in a backwater in Vietnam.
Personal safety is important especially when traveling solo. There are some countries I feel much safer in than others and I have found many Asian countries are wonderful in this respect even with a language barrier.
On the most, people are kind, generous and caring. I tend to gravitate to markets, where there are plenty of other women and children and of course, this is my area of interest for photography.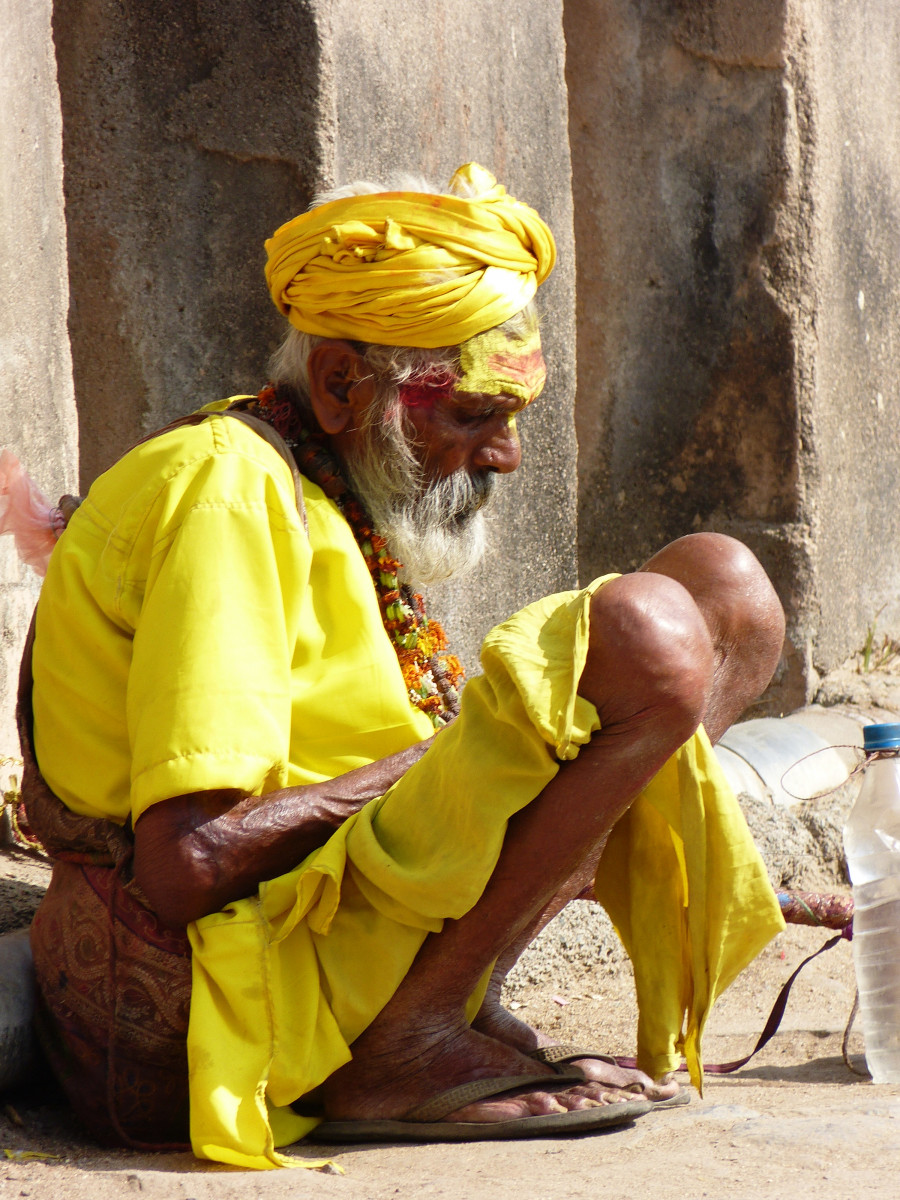 What kind of safety training do you have? Have you taken a HET course?
I don't have any safety training. Ultimately, I just follow the Penny Frederiksen Gut Rule: if it feels wrong, then get the hell out of there!
I have had one unpleasant experience in Turkey with a guide I had traveled with for two weeks. On the last night of the group tour, he told me that hotel management had asked him to check the leaking toilet in my room. You might say, my guide had other intentions when he returned from my bathroom with his trousers off! I appealed to his conscience and suggested his wife and 10 year old son would be delighted to get a call from him as he was obviously missing them dreadfully.
I learnt a valuable lesson from that experience – never let anyone into your room on the pretext of checking a leaking toilet and some guides expect a 'tip!'
I always adhere to our Australian government's travel warnings and also register with Smart Traveler before I leave home. While traveling in Sri Lanka I was notified of a tsunami and advised to head for higher ground, so it is good to know the notification works.
You've volunteered at an animal shelter in Thailand and visited an orphanage in Nepal. How does the voluntravel experience differ from the regular tourist experience?
Many organized tours offer tourists a trip to an orphanage, especially in Asia. After half an hour of nursing babies and playing peek-a-boo with small children, the tourists leave a nice donation and go back to their 5 Star Hotels. Travelers feel they have contributed to those in need in some small way and hopefully, the donation will be used for the benefit of the children. Not all travelers have the desire to become volunteers, but for me, I wanted to actually do something more than just give a donation. I wanted to offer the skills I had in teaching English and helping educators in developing countries, as it was really an extension of what I do in my job at home in Australia. I also wanted the opportunity to connect with the local people and also to understand the problems which faced children learning English as a second language. For many children, it is the only way out of poverty as they will be able to find work in the service industry where speaking English will be an advantage for an employable future. I gained so much from volunteering, both personally and professionally.  As with any industry, there are unscrupulous people which have made voluntravel a very contentious issue of late. It is important to understand the skills you have and then check out the agency you are dealing with. Don't be afraid to ask questions as you are paying for the opportunity to donate your time and labor.
How do you prepare for a trip?
I am always planning 6 to 12 months in advance for each trip. I save everywhere possible towards my goal so that I will have enough money to do the trip without stressing that I will not be able to see the sights and pay for the activities I want to do. I figure that "next year" is always unknown so I treat each trip as if it were my last. After I have booked my flight, (I always use my travel agent) I make sure my yearly travel insurance is up to date and I focus on maintaining my fitness program, and taking care of my body by eating a balanced diet. This includes regular medical and dental checkups and making sure my vaccinations are up to date.
I contact other travel writers and read up as much as possible about where I am traveling and also research the history and culture of the country. I always follow the news services in Asia so that I am aware of any potential problems.
I lead a pretty busy life so I have to find a good balance but love the idea that as soon as the bell rings on the last day of school, I have my camera packed and I am heading to the airport. Once on the plane, I sit back, relax and enjoy the trip.
Your favourite gear and why.
When traveling in Asia, I am packing for comfort, convenience and consideration. The places I travel are certainly not on the fashion trail but I do need to look professional and not like a teenage backpacker. You might say, I have learnt from experience what works and what doesn't.
I wear travel clothing by the outdoor and adventure company Kathmandu, which I find great for comfort and convenience. As most Asian countries are located in hot zones, I only take a couple of changes of clothing and wash them out in the shower each night and they are dry by morning. My clothing is light and has plenty of hidden pockets for security (like money, passport and credit cards) I have to also take into consideration that most Asian countries are Buddhist and therefore, I must be respectful in covering up and not exposing shoulders or knees. I also pack a light down jacket which can double as a pillow on those long bus rides if the a/c is not turned down to zero!
I have a backpack by Kathmandu (with wheels –as I am too old to carry a pack on my back these days!) which is narrow enough for the train passage aisles in Asia.
Aging takes its toll on your feet as it does with the rest of your body, so it is really important to travel with comfortable shoes.
I take two pairs of shoes; rubber Crocs and I wear my Merrell hiking shoes. It is really important to keep my feet covered while traveling in Asia so that I minimize the risk of infections around animals on farms or stubbing my toes on uneven footpaths.
Of course, I would be lost without my cameras. I actually pack two cameras, just in case there is a problem as there are not too many camera shops in some of the locations I travel.
My favorite camera is a Lumix FX150 for portraits, which I have had for 4 years now. I have taken thousands of photos and that camera is one tough little lady! She has been overland from India to Nepal, canoed down the Irrawaddy River, been on safari in Sri Lanka as well as backpacked in the mountains of Washington State and Alaska, USA.
My other camera is an Olympus OM-D which is my back up and can do some pretty fancy things.
I always take my mobile phone and buy a sim card in the country I am traveling in, which lets me keep in touch with my family back home. Most Asian countries provide free Wi-Fi even at the smallest guesthouses and my phone has an added bonus of taking really good photos.
Have you ever faced an ethical challenge in the course of your work? How did you handle it?
I faced an ethical challenge in Nepal while I visiting an area known as The Ghats; it is where funerals are held and people are cremated. As I approached the historic area, an old lady was lying on a small grassy patch surrounded by her family.  About a dozen family members, dressed in rags, were visibly upset and crying over the body.  My guide told me the family were very poor and could not afford to buy the wood for their grandmother's cremation, however, donations of wood from other mourners, would enable them to have the funeral by the end of the day. I saw western tourists begin to  gather around the family and start to take photos of them. I had to draw the line and walked by to leave the family to grieve in peace. Tourists post YouTube clips of cremations and write in detail about seeing corpses burning on social media all the time but I wonder how they would react if a person visiting from Nepal turned up at their mother's funeral and started to take photos? There are plenty of opportunities to capture memories of experiences in foreign countries, but ethically I thought this was far too intrusive and I did not need to photograph a grieving family.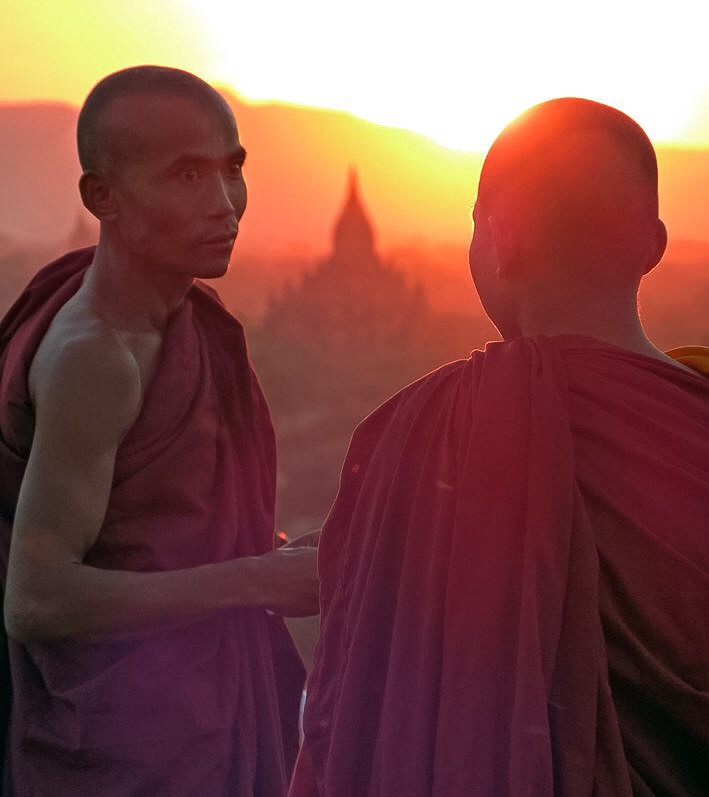 What keeps you shooting?
Photography is like an addiction and I'm always on the search for a wonderful face which shows a journey; etched by hard work and wrinkles.
I really like interacting with the people I photograph; especially the women and children and those who work in agriculture in developing countries. There have been times where I have only communicated through sign language and symbols in the dirt but each photograph tells its own story and each story is important.
When I approach older women and ask if I can photograph them, they often gesture they are not pretty enough and they have far too many wrinkles for an attractive picture. .
Sometimes, all it takes is for someone else to value beauty for it to be acknowledged by the owner.
I want to record the stories and photograph women from cultures which are fast disappearing in these developing nations.
A common misconception about solo female travellers is….
Oh goodness, this is a good question. That we are desperate and dateless.
What's something every solo female traveller should take on the road?
A 'pretend' wedding ring. I know it plays into the hands of the 'fear factor' but it is an easy way of excluding a few people who think you are desperate and dateless.
Most importantly, for every traveler,"always pack a smile. A smile has the ability to cross cultural boundaries and does not need a translator.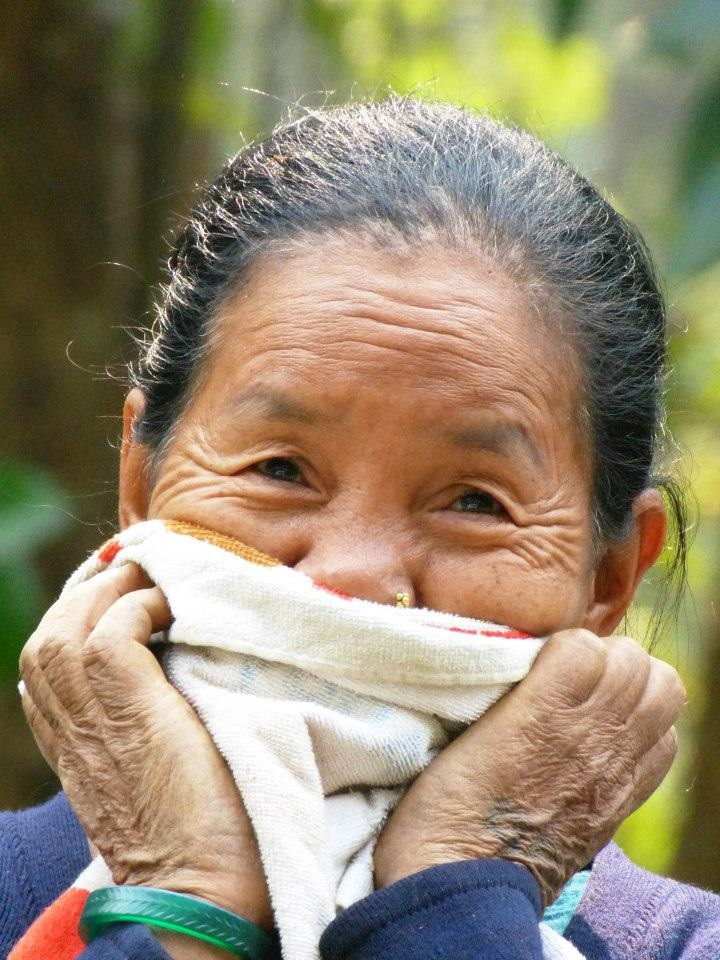 Got any advice for budding photographers?
Get to know your subject (the person) and don't miss what is going on around you by always having a camera pushed up against your face.
The other piece of advice I would suggest is to at least know how to turn on your new camera before you head out. My first experience was in Sri Lanka where I was given a brand new camera and did not even know how to take the lens cap off – that is, after I had learned how to turn it on!
Don't be afraid to do what works best for you.
I use AUTO and get bagged about using that camera function by "real" photographers a lot.
I take thousands of photos each time I travel and just delete the ones which I don't like. I hate post processing and I usually don't do very much to make my photographs look more appealing. I just like the actual process of finding a subject, getting to know them and then taking their photograph.
The most important aspect for me is that my subject is happy with their photograph and I get to hear their unique story: who they are, what they do in life and what they think.
Tell us about your most recent project.
Last year, I traveled to Myanmar twice to take photographs for a book which is in the process of being published by a Canadian author. The book is about women, children and spiritualism, so it fits well within my area of interest.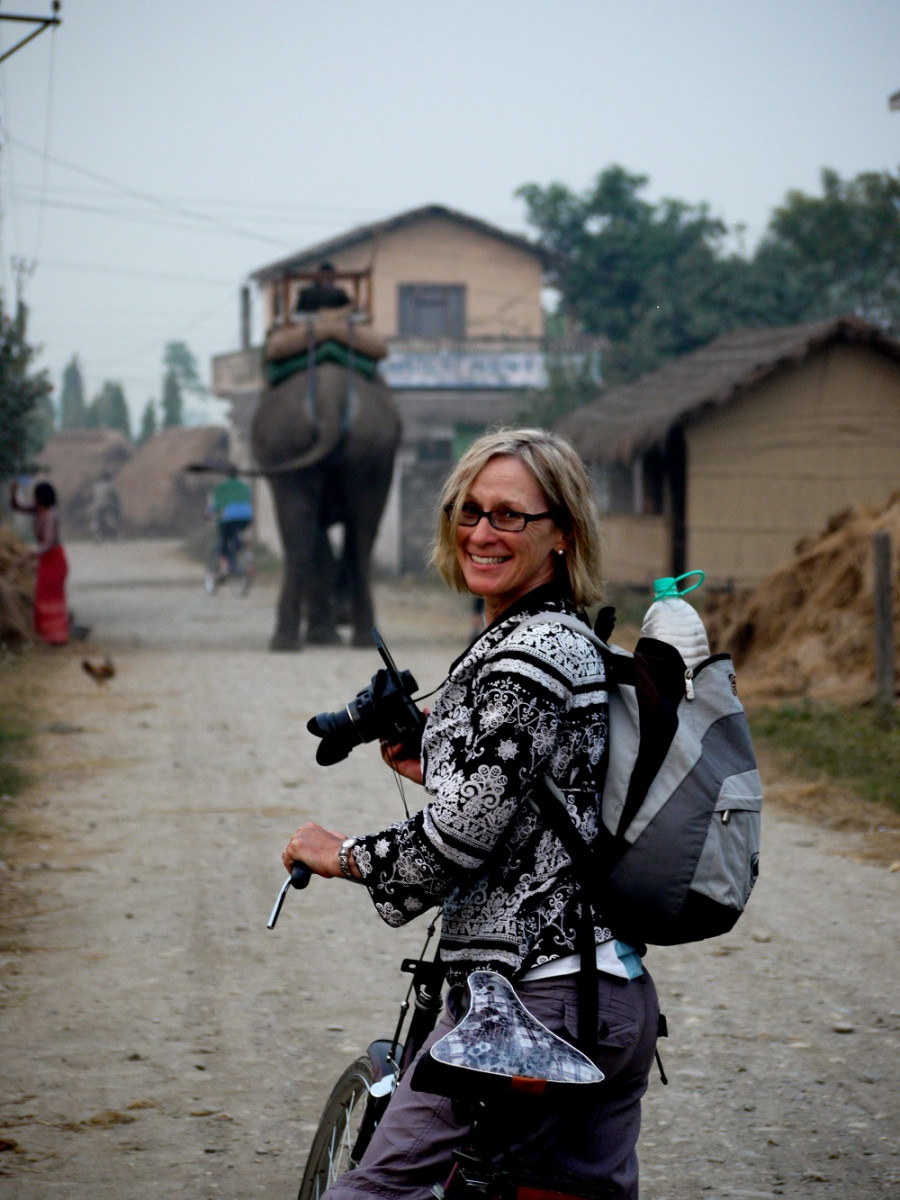 For more on travel by Penny:
http://southeastasiabackpacker.com/the-newest-addition-to-our-ambassador-team-introducing-penny-frederikson/
http://thetravelwriters.net/blog/author/pennyfrederiksen/
Follow her on Twitter:
Click here for more battleface interviews