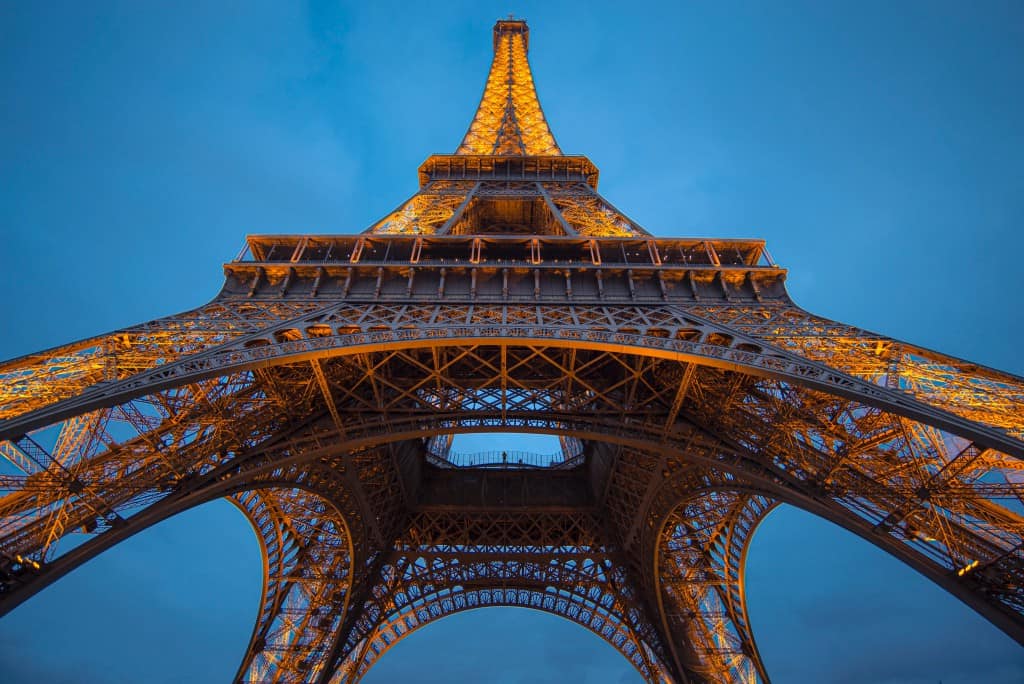 Fancy an extended trip to Europe?
Think it'll cost the Earth and you may have to sell a kid or a kidney?
Fear not, we've done a bit of digging and found a few little nuggets of useful information that could save you some dosh. So dust off that backpack and let's go. (Oh, but please leave the Crocs behind, won't you?)
Best and cheapest time to travel to Europe
Europe is a pretty big place, 4,233,255 km² to be precise (but who's measuring?) So it's sometimes cheaper to fly to one country in the European Union than another. As a general rule of thumb, flights into most countries in the EU are more expensive in the summer months. Summer in the northern hemisphere (including all the EU countries) is June, July and August. Major holidays aside, the cheapest months to travel to the EU are December, January and February. These are also the coldest months so if you love the cold, you're onto a winner. If not, then spring and autumn can still be pleasant and good deals on flights can still be found.
Finding flights
Skyscanner
or
Skiplagged
are great places to start your flight search as they give you options to search for "cheapest month" and "anywhere" destinations, allowing you to browse dates and airports that suit your budget. Also, keep in mind that it may actually be less expensive to fly into a busy international airport in London or Paris and then take a connecting flight from there to your destination.
Budget travel options inside the EU
Many think the best way to travel around Europe is by train. However, this is not true and train ticket prices can be pretty expensive. If you're not in a rush, consider all the options open to you.
By plane
You'd be forgiven for thinking this would be one of the most expensive ways to get from A to B, but Europe has several budget airlines which often have flights from as little as €20. These airlines make their money by charging more for baggage. So this option is best if you are only taking carry-on baggage with you. You can check out
Ryanair
,
Easyjet
,
WizzAir
and
Norwegian
for a list of their destinations and prices.
By bus
This is by far the cheapest option but also takes the longest and it's not quite as scenic as a train journey. Yet, the Euros you save can be pretty significant. Some of the best and most well-known bus companies to check out are
Flixbus
,
Megabus
and
National Express
.
BlaBlaCar
is another great site that now also offers a bus transport option. BlaBlaCar started as a carpooling solution that matched up drivers/passengers who were going to the same place. But with the addition of the bus search, it is a great place to find a last-minute travel solution with either option. Other handy little sites for buses are
Getbybus
and
Busradar
. You can also check out the local bus companies in each country. Enquire at the local bus station – they're usually very affordable even on the actual day of travel.
By train
Often a relaxing and scenic option, the cost of travelling by train differs from country to country. Generally, it's most expensive in the UK and Western European countries. Portugal, Poland, Romania and Estonia are still inexpensive. France, Switzerland, the UK, Austria and Norway are the most expensive. Do your research and book in advance, if possible. Ticket prices are significantly cheaper when booked in advance rather than on the day, which will set you back a tidy little sum. Great comparison sites for train tickets are
Rome2Rio
,
Omio
and
Trainline
.
On foot
Ok, this is not always possible, but when you have reached a destination, walk around. Don't bother with local taxis (that may well erm…. take advantage of your lack of local pricing) and stroll around and take in the atmosphere. Not only will you see a little more of a place, but it's great exercise too, win-win! If you do need to take local transport, use local buses or trams if available. It all adds to the experience!
Cheap eats
One of my favourite things to do when travelling is try out the local cuisine. It's not necessary to splash out on fancy restaurants, more often than not the best places are where the locals eat. Avoid touristy areas which are generally overpriced and underwhelming. The greatest places are usually a little off the beaten track and away from tourist attractions. Ask locals about their favourite restaurants and you may come across a real gem. If your accommodation has cooking facilities, use them. Buy ingredients at a nearby store, buy in season and cook your own meals. Eating and drinking out when travelling is one of the biggest expenses. So doing this will save you a fair few Euros.
Cheap drinks
The same goes for drinking. Rather than splashing out on drinks at a bar, buy a bottle of something from the local shop. If you fancy a night out, drink what everybody else is drinking. In Spain, Portugal, France and Italy order a glass of local wine. If you're in Germany, Belgium or the Czech Republic, order a beer. Vodka in Poland, Rakija in Serbia, etc. Do a bit of research into the culture, and you'll come across some interesting local beverages. Take it easy though, some of them can be on the "strong" side.
FREE time
But what to do once you get to a destination? We know that entry to historical sites, museums, galleries, tours, boat trips, and even using public bathrooms can cost a pretty penny. But, you can balance this out by doing loads of fun and free stuff too. Google "free things to do in…….." for your destination and see what option that throws up. Many places have their own free tours or deals. For example, all of London's public museums are
free
. London is very expensive so this is a great way to fill your days and your brain without breaking the bank.
Free attractions
Italy offers free entry to many of its most famous attractions on the first Sunday of each month. The Colosseum, Michaelangelo's David and The Galleria dell'a Accademia (in Venice) can all be
viewed for nothing
. Keep in mind that queues can be long. Other examples of free and fantastic places are Musée d'Art Moderne de la Ville de Paris, Berardo Collection Museum in Lisbon and Reykjavik Museum of Photography. There are literally hundreds of places. So do your research, dig about and you will find some extraordinary free options.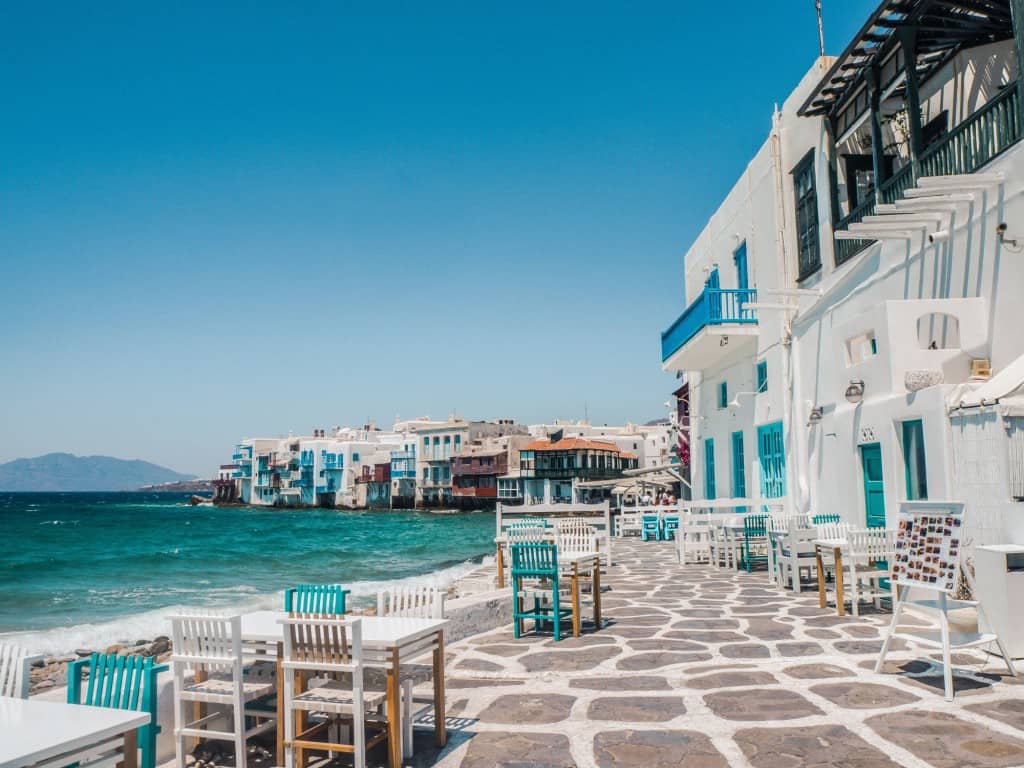 Bougie budget, but not basic
Possibly the cheapest accommodation option is going to be hostels. Though some can be a bit on the basic side, many hostels have come far from those dark, dirty and dingy experiences of years gone by. The range is fairly broad too from a bed in a shared dorm to a private room and even a private bathroom. If you're a bit too long in the tooth for hostel stays (and let's face it, many of us are), how about a homestay? Use Homestay.com, Vrbo or the tried and trusted Airbnb to find something within your budget.
If you're a solo female traveller, how about the Facebook group Host A Sister? Travelling by van and want a place to stay for a while? Try the Facebook group Host the Camper, which often offers free places to park in some stunning locations. There is a plethora of Facebook groups that offer viable cheap accommodation choices if you're open to trying new things. From house-sitting in cities to rural stays and glamping in forests. All it takes is a bit of time to research and join these groups and you'll be off tramping through villages and soaking up the sunshine and vino before you know it.
North vs South
Ahhhhh yes, that old north/south divide. The cost of living and therefore the cost of your travels varies across the European Union. As a general rule, the north and the west are more expensive. Scandinavia, London, Paris are among the priciest places for food, travel and accommodation. You can still find affordable options in these places if you avoid the main cities, but transport is still going to be quite high. As soon as you head south and east, everything becomes that little bit more affordable.
Cheapest EU countries to visit: Hungary, Portugal, Slovenia, Bulgaria, Romania.
Most expensive EU countries to visit: Switzerland, Norway, Italy, Iceland, France.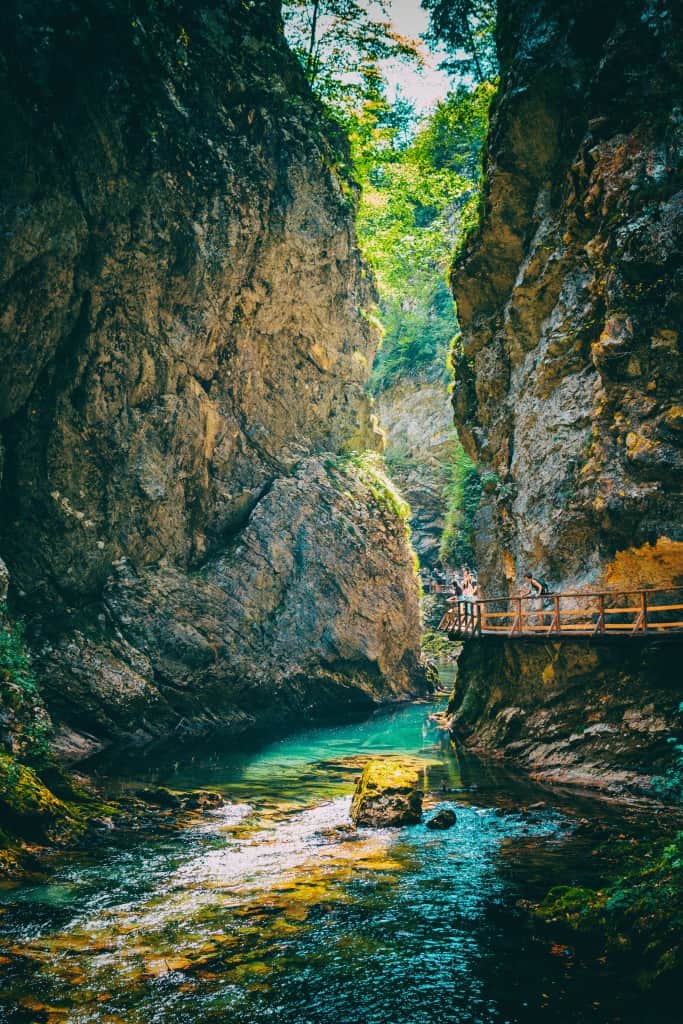 So it's bon voyage, gute Reise, buen viaje, boa viagem, buon viaggio, miłej podróży!