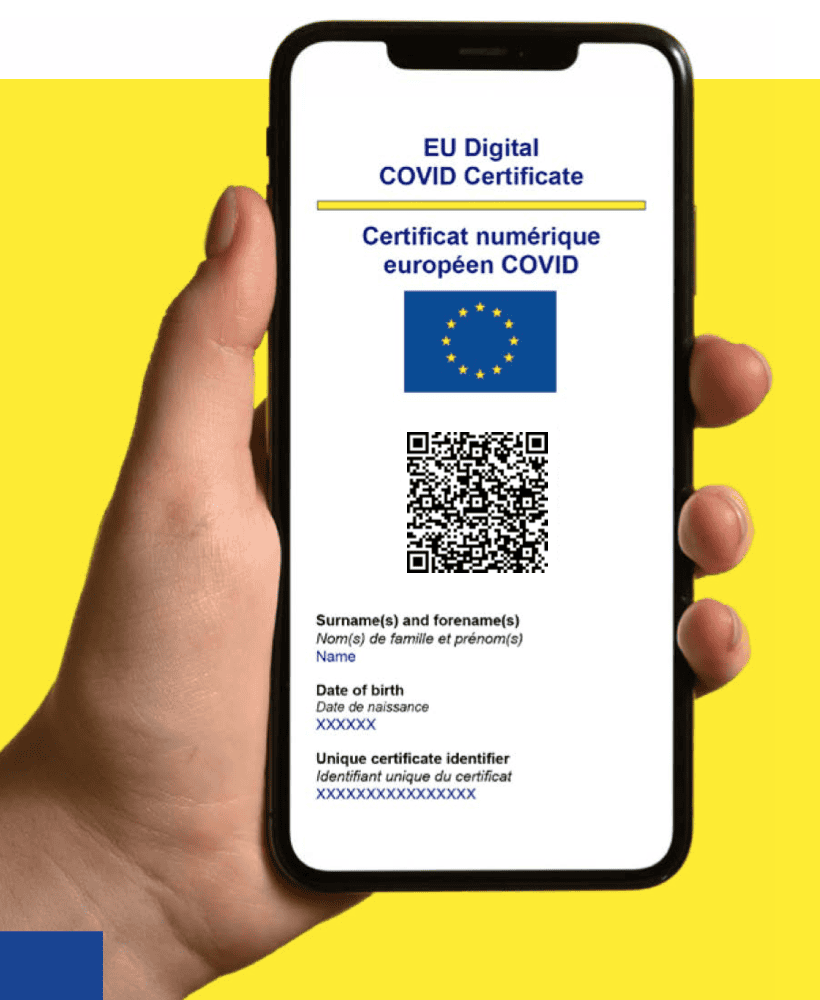 The EU Digital COVID Certificate, aka the Digital Green Pass, goes live in parts of the region on 1 July. Detes below.
What is it?
The free certificate, available as a paper or digital document, links to relevant health information in a way that all EU Member States have agreed to formally recognise. Passports connect via digital portals that confirm information about vaccination completion, negative testing and COVID recovery.
Need it now?
The system rolls out 1 July, but the system had a soft rollout in June. For countries not yet ready to join the system, there is a phase-in process. EU Member States will accept other types of documents through 12 August. After that date, travellers may face more restrictions when using other types of documents.
Is it required?
No. But travelling could get a lot more difficult without it.
For example, my original paper vaccination documentation looks about as official as a smoothie punch card. Without the EUDCC, fully-vaccinated people with hinky-looking but legal docs may have to take a COVID test before travelling or undergo quarantine.
How does it work?
Is it safe?
Developers have worked hard to ensure the safety of the system. According to the EU Commission:
'The EU Digital COVID Certificate contains necessary key information such as name, date of birth, date of issuance, relevant information about vaccine/ test/recovery and a unique identifier. This data remains on the certificate and is not stored or retained when a certificate is verified in another Member State.
The certificates will only include a limited set of information that is necessary. This cannot be retained by visited countries. For verification purposes, only the validity and authenticity of the certificate is checked by verifying who issued and signed it. All health data remains with the Member State that issued an EU Digital COVID Certificate.'
You can read the tech specs here.
I'm from the UK. Share the sunshine!
Hey, US and UK citizens, know that EU countries miss y'all. While the plan is for the US and the UK to become part of the scheme, the rules change daily. Check home-country sites for the latest news.