Approx read:
5
mins
Freelance TV/ radio reporter and writer Anne Alling covers conflicts, politics, and humanitarian issues and is co-founder and coordinator of The War Zone Freelance Project.
She is currently based in Erbil, Northern Iraq where she reports on the Mosul Offensive while arranging War Zone Freelance Safety Medical Trainings for local and international freelance journalists and fixers.
Why did you choose to become a freelancer?
I became a freelancer more out of necessity than choice. Since I started studying journalism, I had a desire to cover international news – and not from the news desk but from the field to witness and better understand the conflicts and events shaping our world and influencing our future. However, an international staff reporter position is usually not the first thing you are offered early in your career, so I decided to go create the position myself by moving abroad and become a freelancer. A decision I have since appreciated.
Your qualifications seem to cover all the bases: RISC safety training, a Master's thesis that tackles the business end- literally- of freelancing, and you're a member of the FFR. Apart from formal training, what are some other ways you prepared to become a freelancer in conflict zones?
I think there is a rather common perception, at least outside the business, of the freelancer as a lone wolf, working alone and in general being left to him- or herself. A perception definitely sometimes true. But being a freelancer also means access to an enormous amount of potential colleagues. I wouldn't be anywhere I am today if it hadn't been for other freelancers as well as staffers, who have shared their advice and experiences with me, teamed up for short term stories as well as longer projects, and been there both as colleagues and friends. My involvement with the War Zone Freelance Project is a direct example of the benefits of freelancers working together. Journalism can be an extremely selfish business with all of us running around fighting "to make it", but I believe in the great value of journalists working together.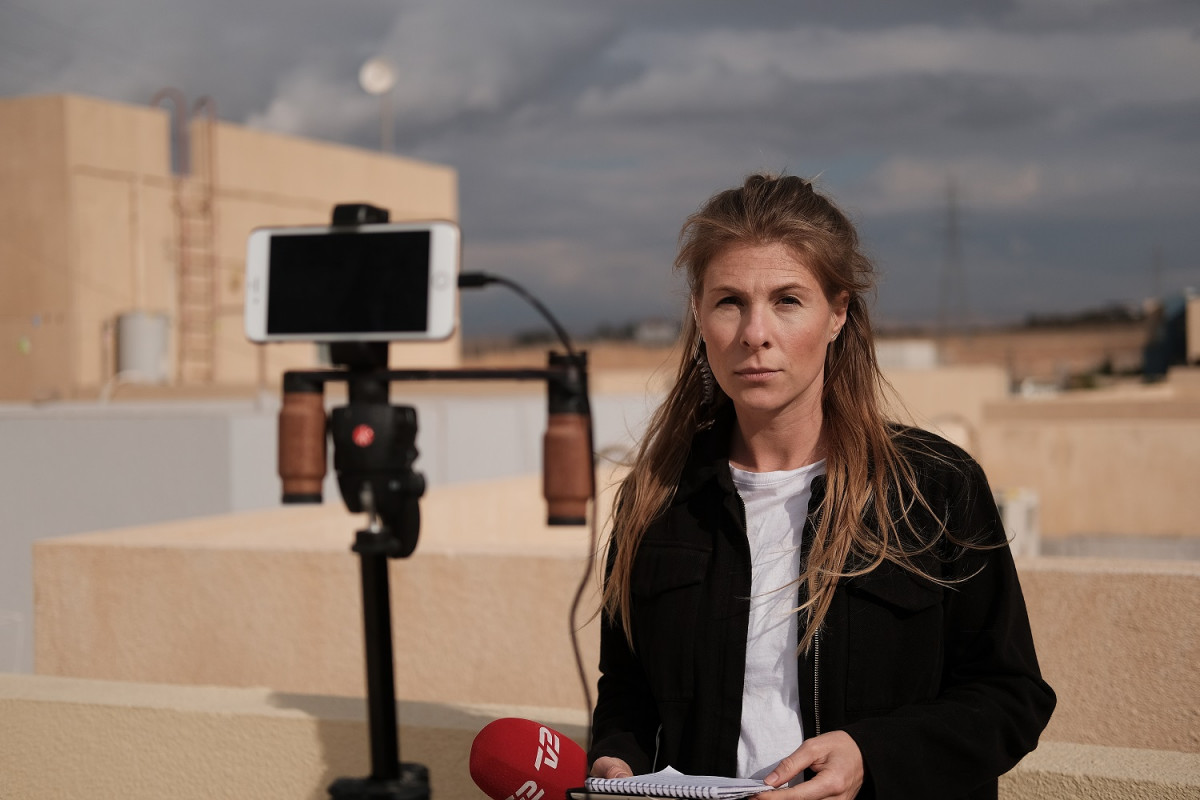 Anne Alling, Erbil, Iraq November 2016. Photo by Osie Greenway
What are some advantages that freelancers have over full-time contracted reporters? Disadvantages?
What I think I enjoy the most about being a freelancer is the freedom. Yes, you sometimes don't know if you have work tomorrow or where you will be living next month, but not being tied to one permanent position and not having a regular schedule also include a lot of opportunities. As a freelancer I have a great deal to say in regards to what I want to cover, how long I wish to do it for and in what way. And on top of that I have the opportunity to take time off from "regular journalism" and involve in other work and projects such as The War Zone Freelance Project. I enjoy my work as a journalist but also find it important to sometimes "get away from the news" and look at my work from other perspectives.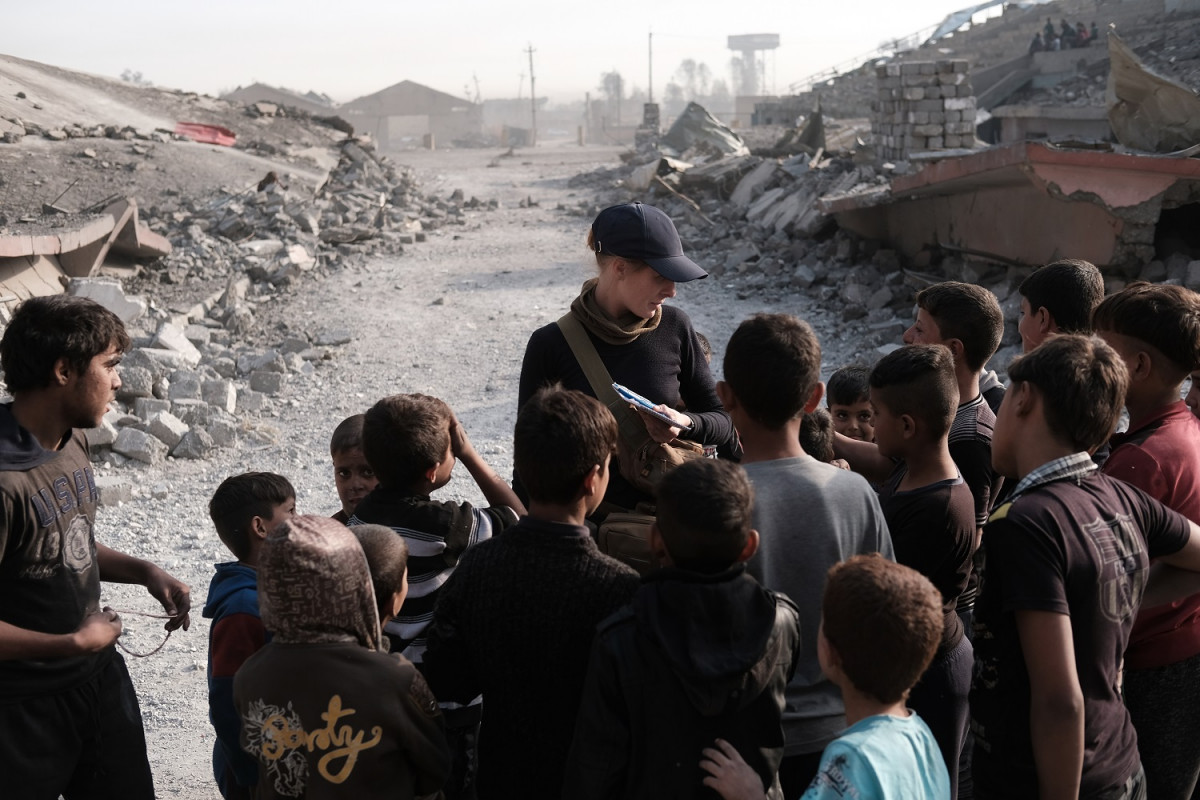 Anne Alling, Qayyarah, Iraq November 2016. Photo by Osie Greenway
What challenges did you face as a new freelancer?
Freelancing is a game just like any other profession and you need to know the rules to play it. As a new freelancer you don't. How do you best pitch your stories, what should you be paid for your work, what rates should you not accept, who covers your expenses etc? When I studied journalism in university, this was not part of the curriculum and I hear students from journalism colleges and universities all over the world saying the same thing. But the fact is that the media use more and more freelancers and hire less and less staffers. We need to get better at preparing upcoming journalists for this reality.
Did any of these challenges contribute to the founding of the War Zone Freelance Project?
The War Zone Freelance Project believes in the value of responsible freelancers covering conflicts and the work they produce. Many of the stories coming out of these areas go unseen to the international public due to the fast pace of the modern media industry and the global reach of the wires delivering constant content worldwide. The ambition of our multimedia exhibition is to share the work and experiences of freelance journalists covering conflicts and provoke debate on the importance of their presence and work. Other aspects of the project such as the Journalist Medical Safety Trainings and our Session Discussions are tools for freelancers to improve their work and skills together with other freelance colleagues worldwide.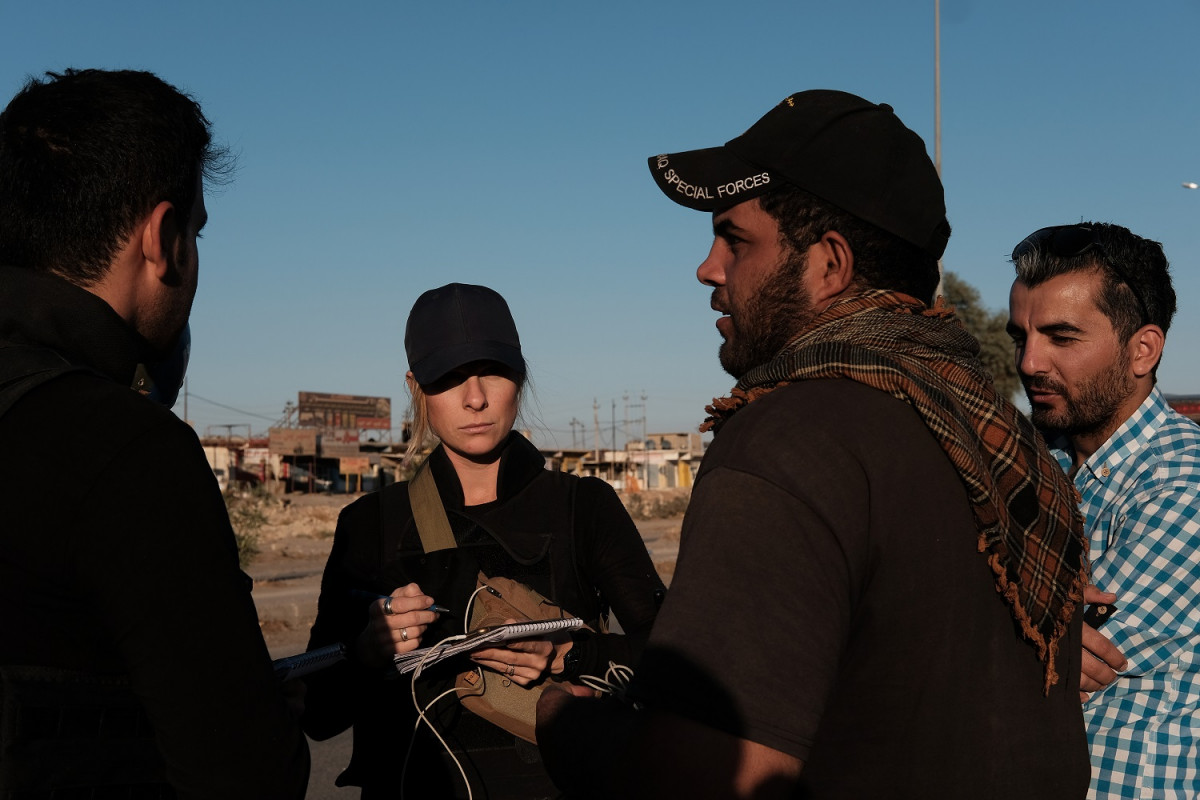 Anne Alling, Mosul, Iraq November 2016. Photo by Osie Greenway
You mentioned that the WZF is arranging safety and combat medical trainings for local and international freelance journalists and fixers in Northern Iraq. How's the project going? What are some challenges of doing safety training in-country? Advantages?
We have been hosting two War Zone Freelance Journalist Medical Safety Trainings in Erbil, Iraq for local and international freelance journalists and fixers covering the Mosul Offensive, one in October and one in December. [2016] The training is a two day course including emergency field medical education and battlefield awareness training specially tailored in accordance to the area.
Through our wide engagement with freelance conflict journalists and fixers in connection to the WZF Project, we experience a major lack of medical safety training and awareness among freelancers due to high prices and lack of access to courses. The ambition with the training is to offer quality trainings at a low cost to freelance conflict journalists directly in the conflict area where training is most needed, and after the completion of the first training we received great feedback. Two days after the training in October, one of the trainees with no prior medical education saved a life at the frontline with the knowledge learned at the training.
One of the challenges of organizing trainings in-country was to find certified trainers willing to teach in conflict areas, which is also the reason to why many other available medical safety courses are often held outside of the hazardous areas making it difficult for local freelance journalists and fixers to attend. Also due to the location, it was difficult to obtain proper medical equipment including tourniquets, emergency trauma bandages etc. for the IFAKs provided to the trainees.
Please tell us about your latest project.

I have covered Iraq since the summer of 2014 when Islamic State militants took over major areas and have since been in and out of the country covering the war. My latest work includes TV and Radio reports on the Mosul Offensive and written reports from various frontlines and newly liberated areas.
Click here for more battleface interviews