Approx read:
3
mins
battlezine doesn't sell cruises. Our travellers don't spend their holidays selfying themselves between status updates. Armed with information, battlezine readers tackle and travel the remote, the hostile, the challenging. The dangerous.
So is Turkey safe? Safer than what? Safer than Sweden? Nope. Safer than Syria? You bet.
Terrorism is like a freak accident: yes, it can happen. No, the chances of its happening to you are not significant. In Turkey, a country of 78 million, with 38 million tourists, the chances are less than 1 in 116 million. You'd be more likely to win the lottery.
These words are from Tom Brosnaham, guidebook writer and author of the turkeytravelplanner.com article 'Is It Safe to Visit Turkey Now?' The piece explains that whilst parts of Turkey remain dangerous- popping over to the Syrian border may not be a smart move- it hasn't stopped 2.5 million Brits from visiting the country every year.
Don't just take his word for it. In the Economist's 2015 Safe City Index, Istanbul ranks 18th in the world for personal safety, beating out San Francisco (21st) and Rome (40th).
It's all about context. Brosnaham: 'In 2013 in Boston, near where I live, terrorists killed 3 people and injured 264. I was safe—on that day, I was in Istanbul!'
It's the little things that'll get you down in Turkey. Nodding your head means 'no.' The toilets can be confusing. It's not that unusual for a cabbie to offer to make you a Nescafe. While he's driving. Beware pickpockets and loose women!
But consider the rewards of stomping around a country with more culture that you can shake a stick at, from the Take Me to Your Leader landscape of Cappadocia to the Byzantine splendor of Hagia Sophia, this is a country with very, very cool sights. And the food's great. But hey, be considerate- during Ramadan, no noshing at the bus stop in daylight.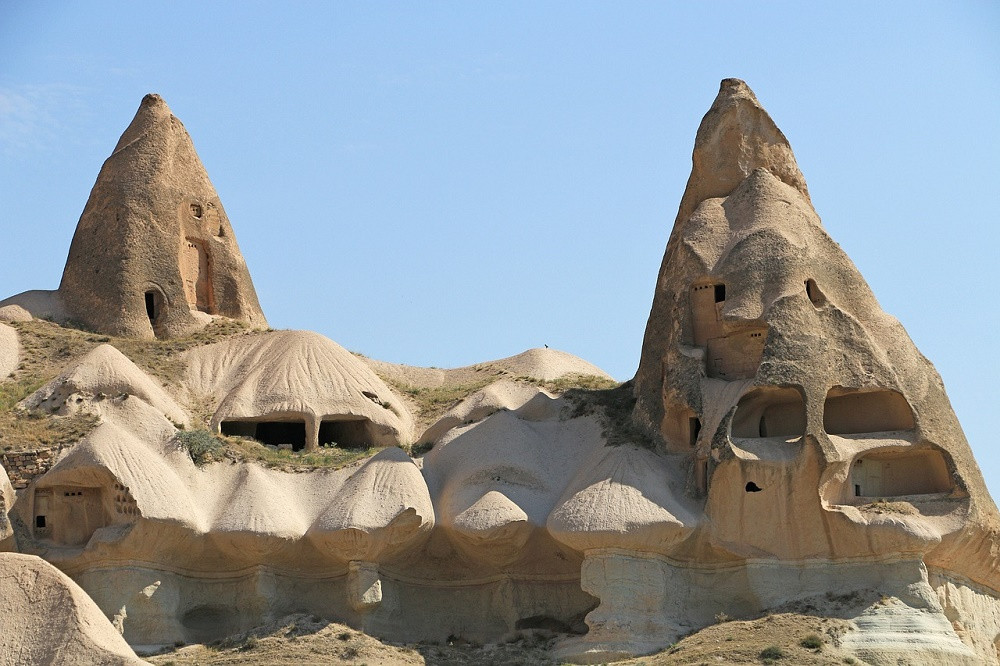 And the culture doesn't quit at the museum gates. With 3 million refugees racking up a bar tab of €5.7 billion so far, Turkey is showing the world the innards of mass migration in real time.
The bombings and the attack on Ataturk Airport in Istanbul were tragic and terrible. But according to the British Foreign Office's Turkey Travel Advice Page:
Attacks are likely to target the Turkish state, civilians and demonstrations.
Turkish authorities have successfully disrupted attack planning in the recent past. The Turkish authorities have said that security has been tightened in response to recent attacks. Nevertheless, further attacks are likely, could be indiscriminate and may target or affect places visited by foreigners.
Did bomb attacks stop people from going to Paris or Brussels?
Souvenir shops aren't exactly going broke in the City of Light or the Waffle Whistle-stop of Western Europe.
FCO warnings for France, Belgium and Turkey are nearly the same, all versions of something like this one for France:
There is a high threat from terrorism. Attacks could be indiscriminate. Due to ongoing threats by Islamist terrorist groups… the government has warned the public to be extra vigilant and has reinforced its own domestic and overseas security measures.
So, is Turkey safe? That depends on you. Keep an eye on the news. Don't join in on protests: hey, hippie, this isn't 'Occupy.' Keep an eye on your cocktail. Stay out of bad situations and neighbourhoods. Don't pet the stray dog: he could have rabies.  Make sure you have travel medical insurance.
You know, all those things that you'd do in San Francisco or Rome. Or Paris or Brussels.