Approx read:
3
mins
Young holidaygoers rejoice! It's autumn, the beginning of the cold winter drinking season. Here's a lineup, with accompanying toasts.
For those who enjoy two-fisted drinking in close quarters with men in leather shorts, it's either the gay bar down the street or Munich for the autumn beer festival. Oktoberfest kicked off Sunday, with a parade soberly watched by townies and tourists alike. Just down the road, less sober participants packed the beer tents dirndl-deep by 11 am. The festival lasts through 4 October.  Prost!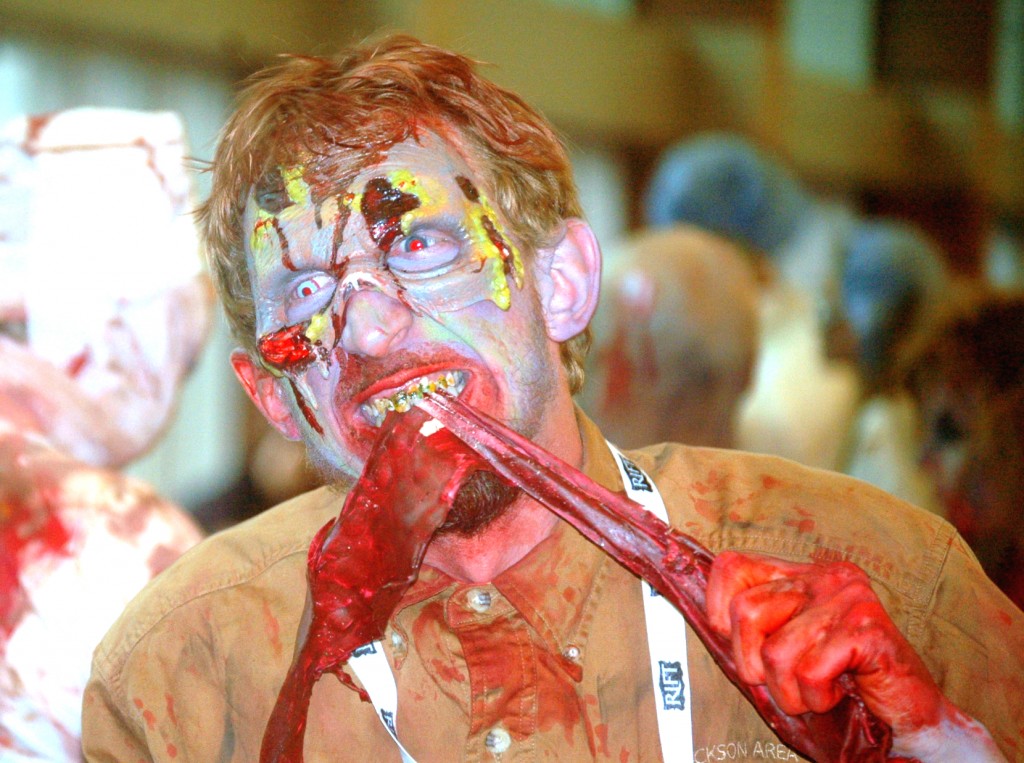 Just a few weeks later, bon vivants can celebrate Halloween worldwide. Check out the zombie walks in Prague, costume contests in Hong Kong, the steampunk version in NYC or the hipster version in a suburb near you. (It's over, y'all) Though officially 31 October, Halloween is year-round for some of us.  Braaaaaaaaainsss….
The fourth Thursday in November brings American Thanksgiving, in which people in the United States show thanks (for what, they're never sure, ask one) by partaking in dry turkey, canned-vegetable casseroles and copious amounts of Miller Lite. Join in the fun: be thankful this is not your holiday! Toast: not a bad idea. Skip the meal, but stay for 12 hours of American football and free American beer. Yippee?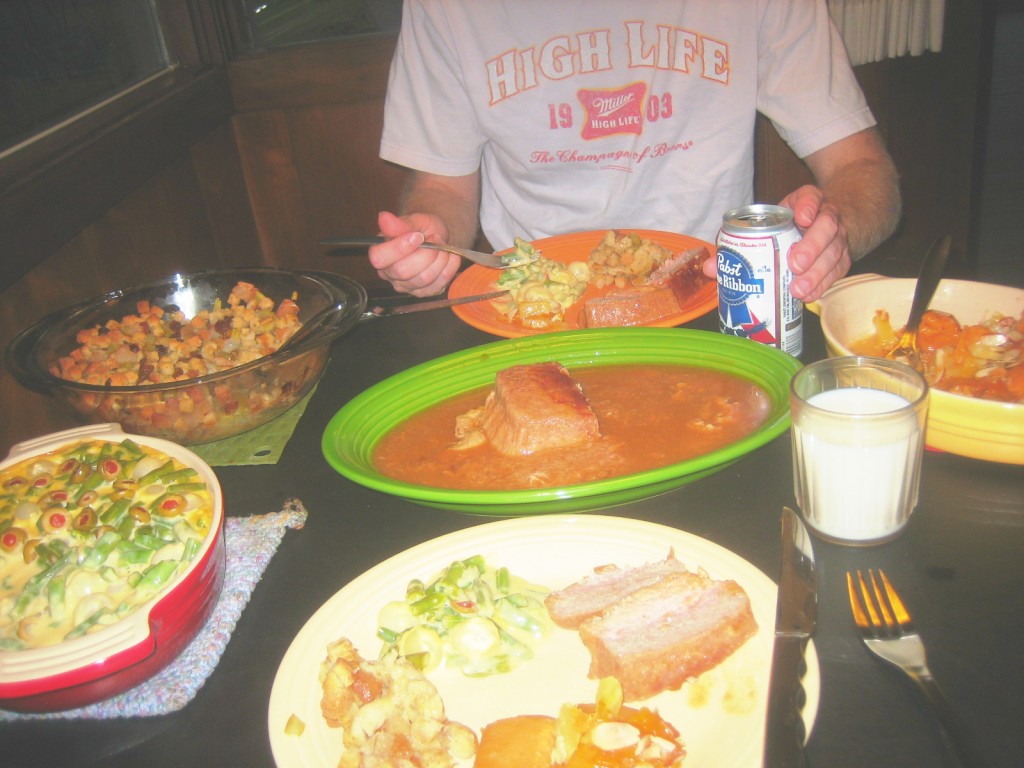 Take December off for good behaviour. You'll need it.
Russians like New Year's Eve they celebrate it twice, 31 Jan and Old New Year, two weeks later. The answer to why the latter holiday is called 'older' than its predecessor is a complicated mix of religion and politics best understood with more vodka.  Za Vas!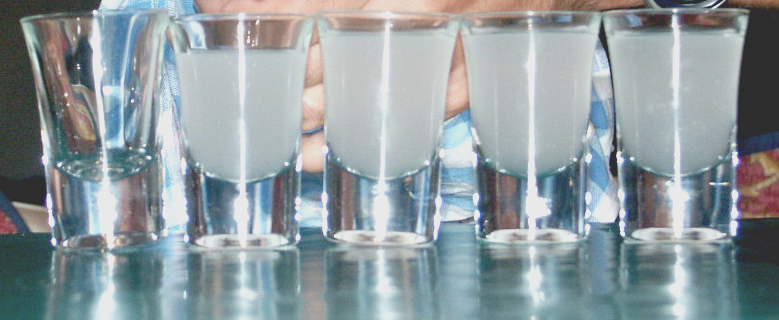 During Carnival weekend in New Orleans, all cultural bets are off. This year, the city's 'fight or flight' limbic system cranks up during the week leading up to Fat Tuesday, 9 February. The city shuts down schools, museums, banks and all other nonessential party distractions to produce the 24-hour guzzle-and-gawk fest the Carnival that you've seen in the movies.
In St Roch: Geaux 'Tit Rex!  On Bourbon: Show your tits!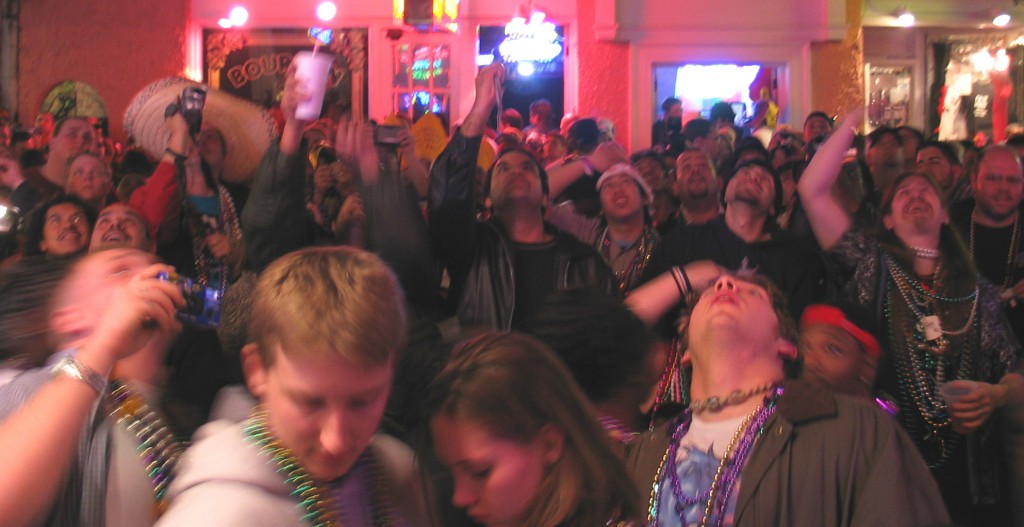 Getting wasted on holiday is hardly new; Chaucer lampooned a travelling monk in his 14th Century poem The Canterbury Tales got so regularly wasted he'd put a frat boy to shame. Swyven–eh, dude!
But modern times call for modern considerations. Though boozing with like-minded best new pals dates back to the invention of fermented liquor, the modern cutpurse is a thoroughly nasty beast.
Worst of all, if you get hurt whilst drinking, your travel medical insurance may not cover you.
Gentlemen, use the bro system. Ladies, the time-honoured tradition of not being able to pee alone can now be defended in the name of safety. Don't leave your cocktails unattended. Don't wander off.
Read through your insurance policy. Understand your risks and possible financial liabilities.
Sure, the new guy may be cute in his lederhosen or Captain Caveman costume, but beware that masked man. And Thanksgiving drinkers, remember to check Grandma for big eyes and teeth.