Approx read:
7
mins
Karl Grobl is a humanitarian photojournalist with a new toy. Check out his shooting with a smartphone tips and pics below.
We've had a ball watching you on Facebook testing out your new gear. Can you tell us about it?
I've just switched from the iPhone 6s to the Huawei P10 plus Leica Dual Camera f2.0 Pro Edition Android smartphone. I'm getting used to the difference between the IOS and Android interface and enjoying the Pro camera mode which includes the ability to shoot at wide apertures with some really nice bokeh effect. I had used iPhones since they were introduced 10 years ago, and I always enjoyed taking and sharing photos with them. The iPhone 6S has a great camera, they introduced the 7, but I didn't switch, and now they've recently introduced the iPhone 8, from what I can tell, the single camera models have not really changed much since the 6S. We'll have to see about the iPhone X, it sounds intriguing. For now, I'm really enjoying the Huawei P10 Plus.
Child on fallen temple blocks, Bantaey Thom, Siem Reap, Cambodia © Karl Grobl
Your images are stunning. Is a mobile camera the ultimate travel tool for mere mortals as well?
Thanks for the compliment! The ultimate travel tool in terms of an image-making device could be anything from a full frame, full sized, professional DSLR, to a Mirrorless, to a consumer entry-level camera, to a point and shoot, to a Polaroid and/or even the camera on a smartphone. Really it all comes down to a few considerations, one very important consideration is where you plan to share or publish the images. High-end digital cameras might be the best tool for a travel photographer who's going to be published in a magazine, whereas, a smartphone might be the best tool for parents wanting do document a kid's summer trip. Smartphones are light, easy to carry, always with you, and provide image quality that's quite acceptable for on-line viewing, on-line sharing, posting to sites such as Instagram and for making reasonably sized prints and enlargements. 
Bayon Temple reflection, Siem Reap, Cambodia © Karl Grobl
Child with her older brother, in a small village on the outskirts of Siem Reap, Cambodia © Karl Grobl
Will you be taking the mobile camera to India for your photo tour in November?
Indeed, I'm never without my smartphone, even when I am carrying my professional gear. I might decide to reach for my Olympus OMD EM1 Mark II for one shot, then, a moment later, I'll grab my Huawei P10 Plus smartphone. It all depends on the situation. For example, we're somewhere on the photo tour, participants are taking photos, and I need a shot of them having fun; something that I can post quickly and easily to Facebook…I'd grab my phone. 
Child and monk, Po Banteaychay Pagoda, Siem Reap, Cambodia © Karl Grobl
How will mobile phone cameras change photography?
In the foreseeable future, as camera phones get better and better, I think fewer people will buy consumer level cameras and point and shoot cameras. Professionals and enthusiasts will continue to need, want and/or enjoy using larger, interchangeable lens cameras, but eventually, cameras are likely to get smaller and smaller until they are the size of something that will fit in your pocket.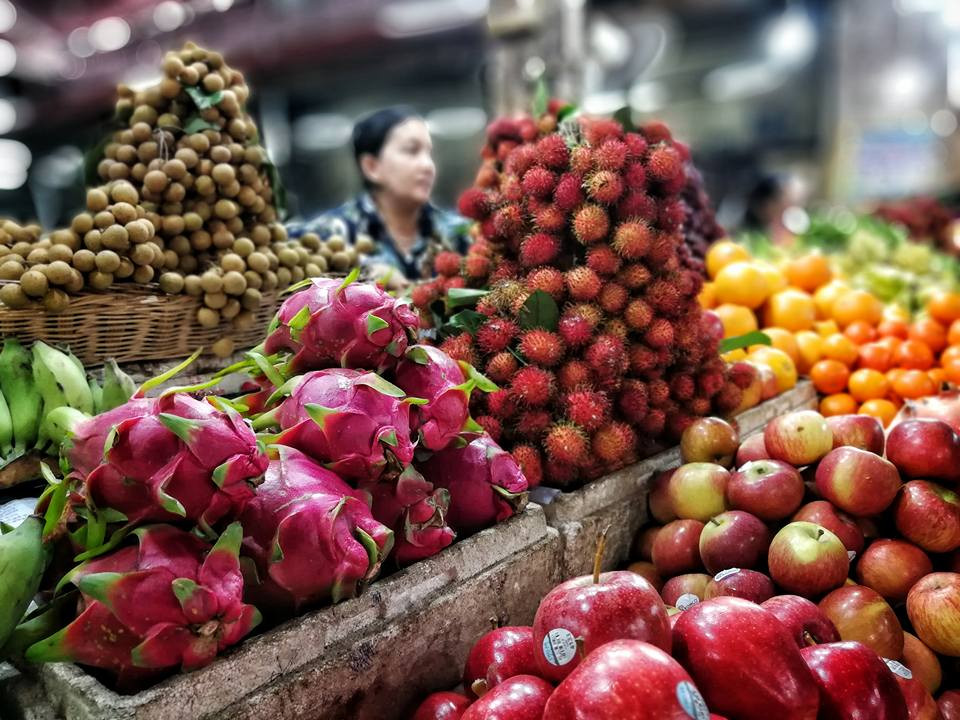 Dragon fruit, rambutans and apples for sale, Old Market, Siem Reap, Cambodia © Karl Grobl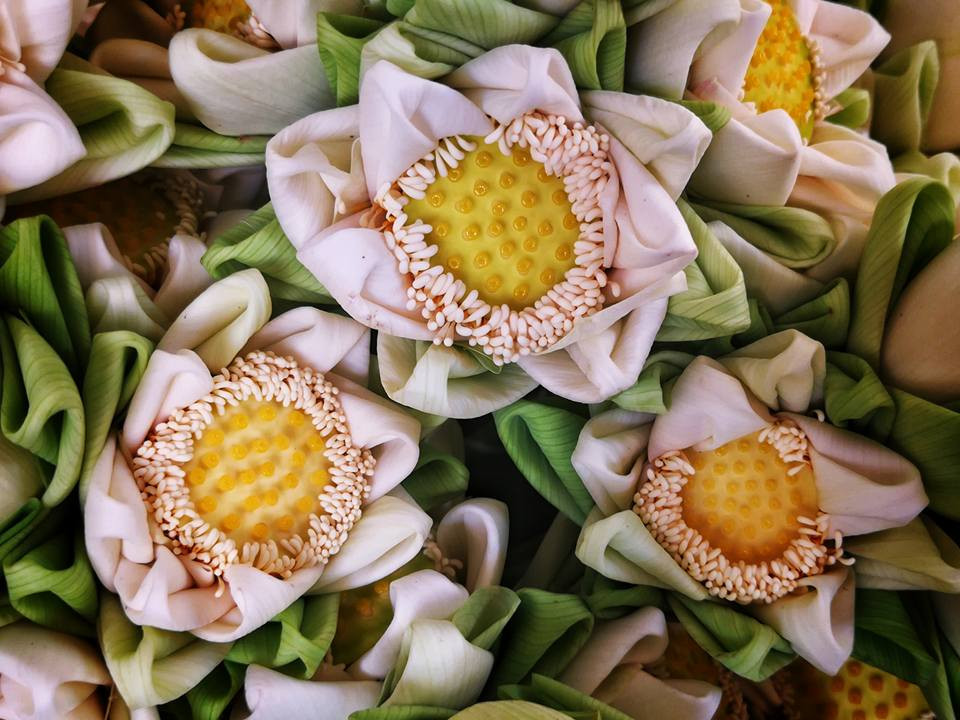 Lotus flowers at Preah Ang Chek Pagoda, Siem Reap, Cambodia © Karl Grobl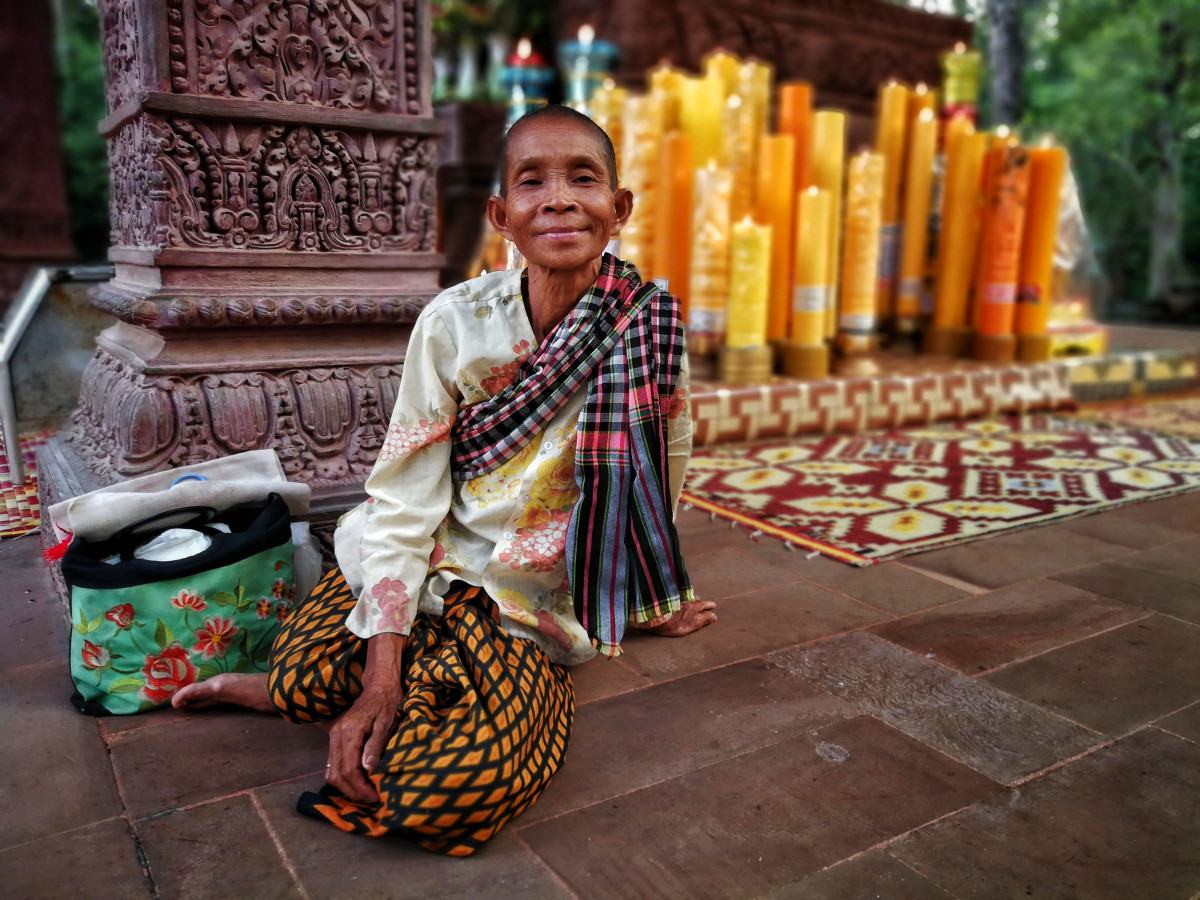 Land mine victim and candles, at Buddhist shrine near Bayon Temple, Siem Reap, Cambodia © Karl Grobl
How has it changed yours?
Having a camera phone gives me the ability to practice lighting and composition and keep my "photographic eye" sharp and in tune. The advent of good cameras on smartphones, has me sharing images more than ever. Sharing images and movies is so easy, thereby eliminating procrastination. If you shoot with a DSLR, you pretty much have to get to a computer, download the images, edit them, output them in low resolution and then upload them to the internet. Often times, for me, that means never get around to doing it. With the phone, it's basically, shoot and share with a few clicks. If necessary one can even do some nice editing with phone based editing apps like SnapSeed.
Monk checking auspicious dates for a visiting local, Po Banteaychay Pagoda, Siem Reap, Cambodia © Karl Grobl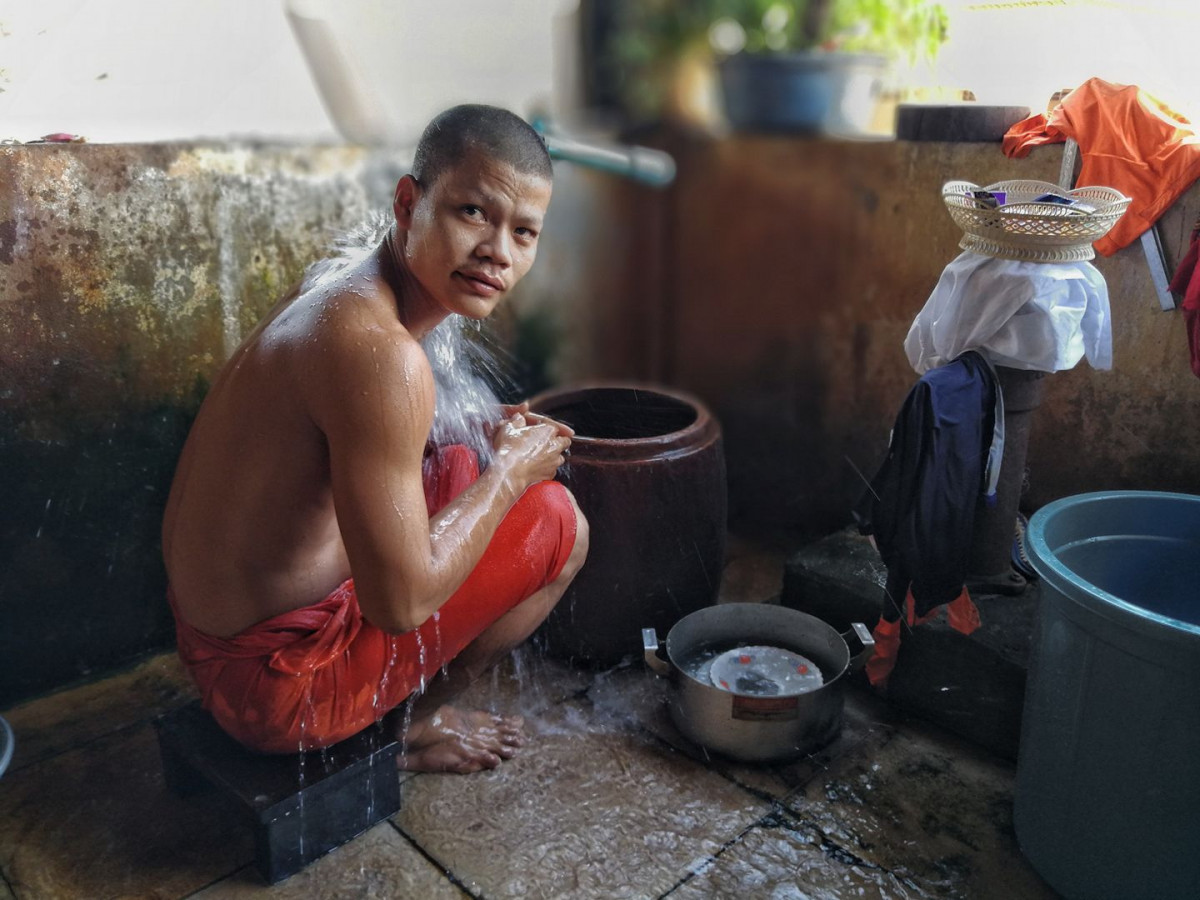 Monk bathing at Po Banteaychay Pagoda, Siem Reap, Cambodia © Karl Grobl
Do you think that using a phone is less intimidating for your subjects?
Certainly; a phone is often perceived by the photographer and the subjects as "less intimidating" and that can be an advantage, but it also can be a disadvantage. Working as a journalist, having two big pro cameras hanging off of your shoulders lets people (police, fireman, event personnel) know that you're there to do a job. Even if you forgot your press pass in the car, with pro gear around your neck, you'll likely have an easier time gaining access to a situation. Subjects also react differently to professionals than to iPhone toting bystanders. The credibility and confidence of a professional photographer is something that people can sense.
If all you have is a phone camera, even professional photographers could find "getting the shot" bit more difficult. I was recently leading a photo tour to the Hola Mohalla in Punjab, India, it's a Sikh festival where Sikh warriors practice and display their skills. Sikhs love to be photographed, especially those dressed in the most elaborate costumes. On several instances,  while shooting alongside other tourists, the Sikh warriors who wanted their pictures taken would seek out the photographers with the most professional looking equipment and spend lots of time posing so that they felt that the photographer got a suitable portrait or action shot. 
Two monks relaxing at Po Banteaychay Pagoda, Siem Reap, Cambodia © Karl Grobl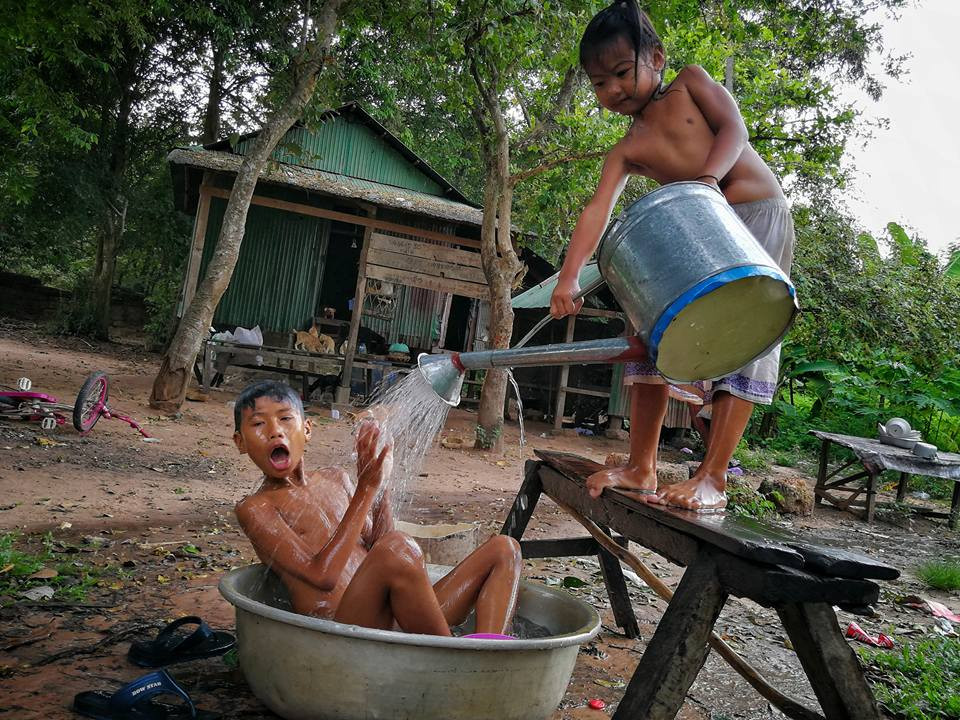 Siblings playing with a watering can, near Bantaey Thom temple, Siem Reap, Cambodia © Karl Grobl
Do you think the lower profile of a phone (rather than a camera and several lenses) could increase safety for the photographer?
Well, certainly if some bad guys is looking to rob you, they'd likely go for the person with the most expensive equipment. On the other hand, there's a huge market for stolen phones, which are easy to re-sell. Plus phones easy to grab because usually they are not attached to your body by a strap. But in terms of personal safety, I don't think it makes much of a difference what you are carrying. For example, if you're held up at gunpoint and the bad guys want your expensive phone or your expensive cameras, it's best to just give them up. Better to walk away from a confrontation with your life…you can always buy new gear.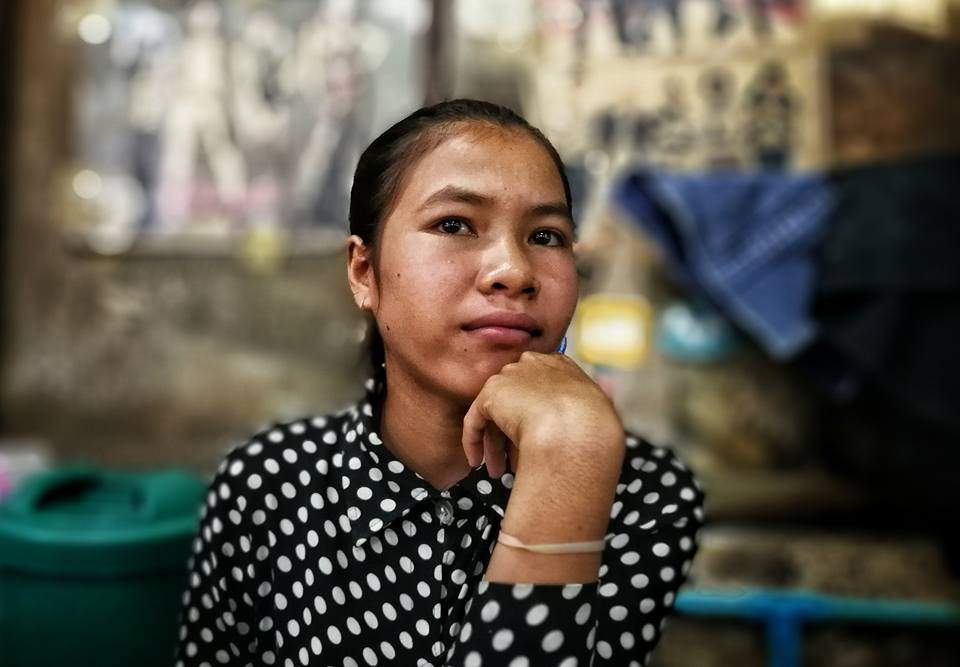 Vendor, Old Market, Siem Reap, Cambodia © Karl Grobl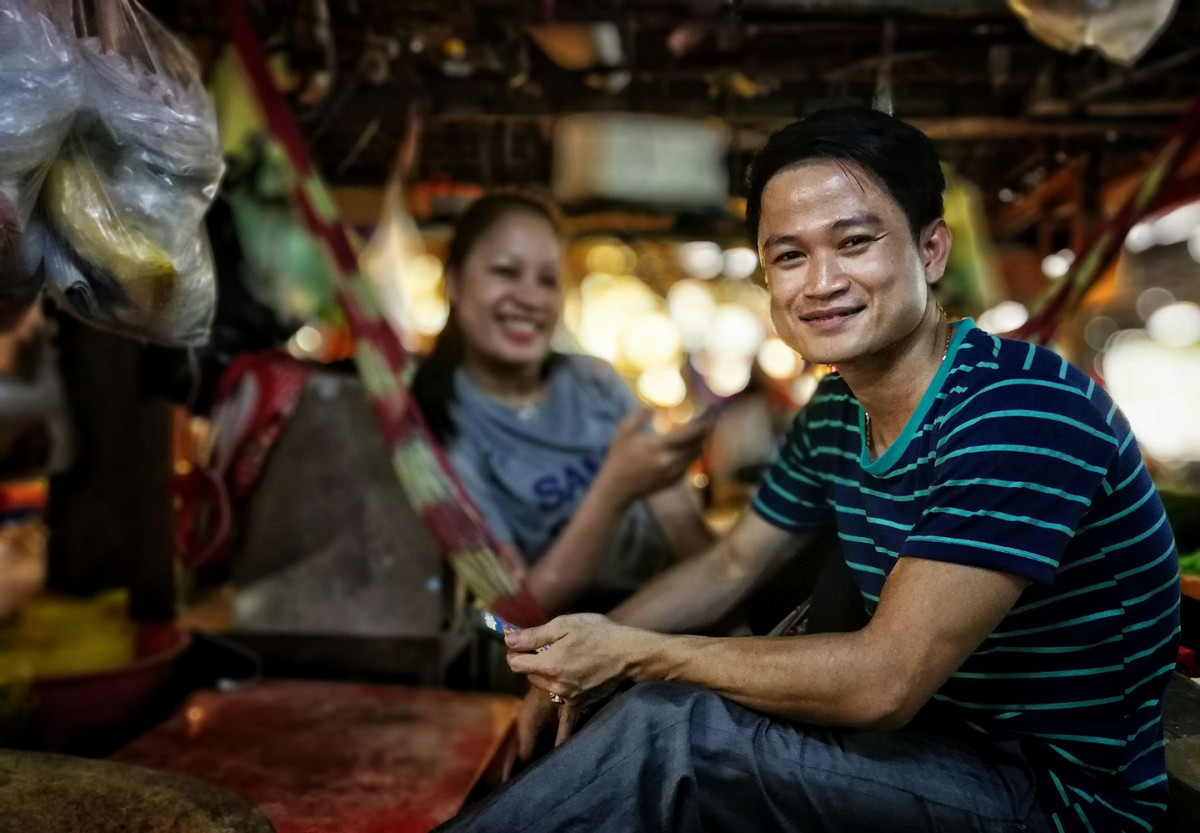 Couple hanging out in a market stall, Old Market, Siem Reap, Cambodia © Karl Grobl
What's a great thing your mobile can't do?
Mobile phone cameras usually don't focus, and/or focus track all that well in low light. The images in low light situations, with high ISOs, are often a bit "noisy", due to the tiny size of the sensor. Camera phone lenses are also somewhat limited in terms of focal lengths. If you like shooting wide like I do (around 16mm) or if you are a fan of telephoto lenses (200mm), you'll have to adapt to the range of your phone. Recently, Asus introduced several phones, one with a wider lens and another with a telephoto, but most phones like the iPhone, the Samsung and the Huawei have fixed lenses that fall in the middle of the focal length range. Sure you can use digital zoom for telephoto, or panorama mode for wide, but generally speaking you are giving up quality at both ends.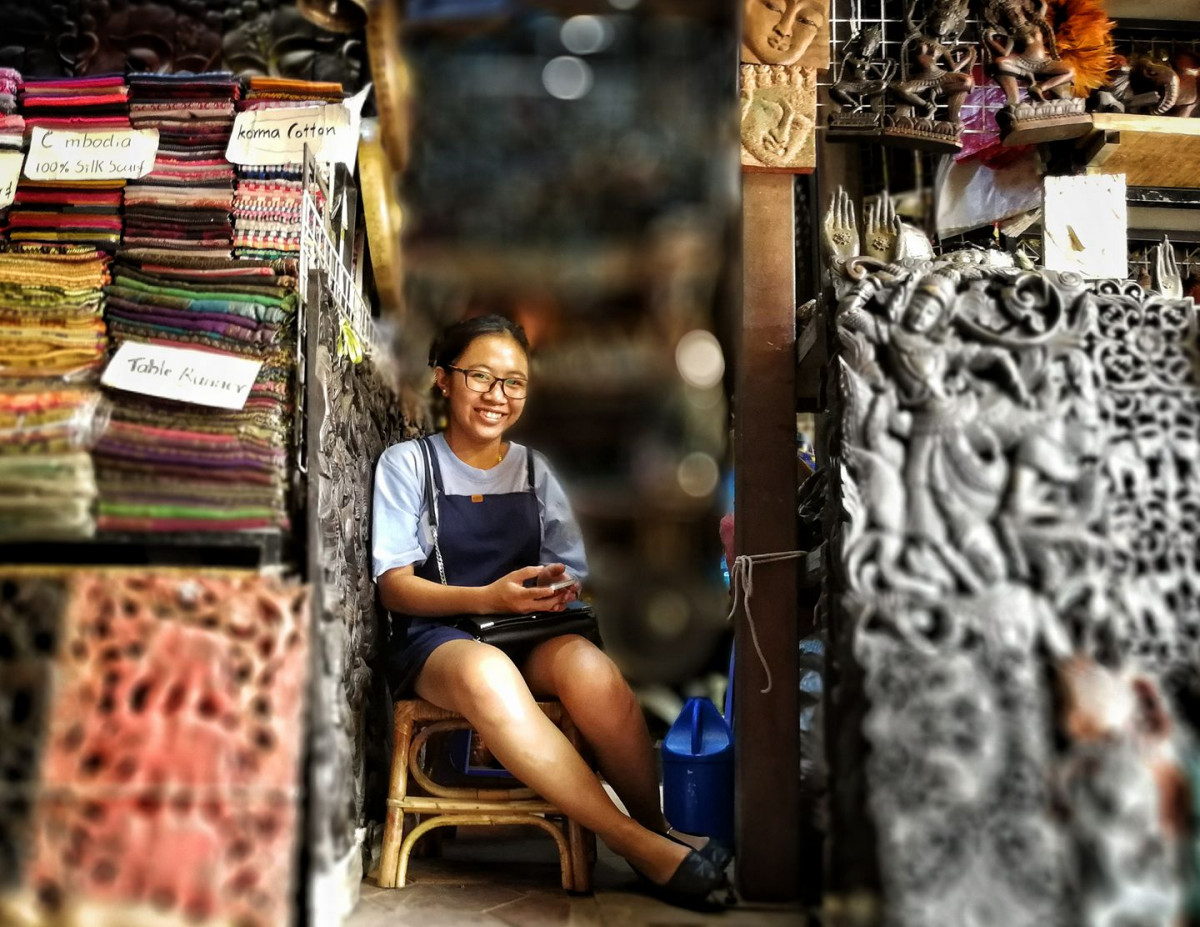 Woman selling tourist items, Old Market, Siem Reap, Cambodia © Karl Grobl
Woman selling Buddhist prayer beads, Old Market, Siem Reap, Cambodia © Karl Grobl
What's a great thing your mobile can do?
The greatest thing your mobile can do is allow you to capture an image, edit it quickly and then immediately upload it to your editor, your Facebook or Instagram account.
Arthur "Weegee" Fellig, a world famous New York photojournalist and street photographer once said "f8 and be there," his advice is commonplace in photojournalism textbooks and photo lectures.  
These days, I guess we could be saying, "smartphone and be there"…you can quote me on that. 
Check out Karl's website for his latest work and incredible travel tips and tales: www.karlgrobl.com/blog
For photography tours led by Karl: http://www.jimclinephototours.com/tour/papua-new-guinea-photo-tour/
More from Karl.