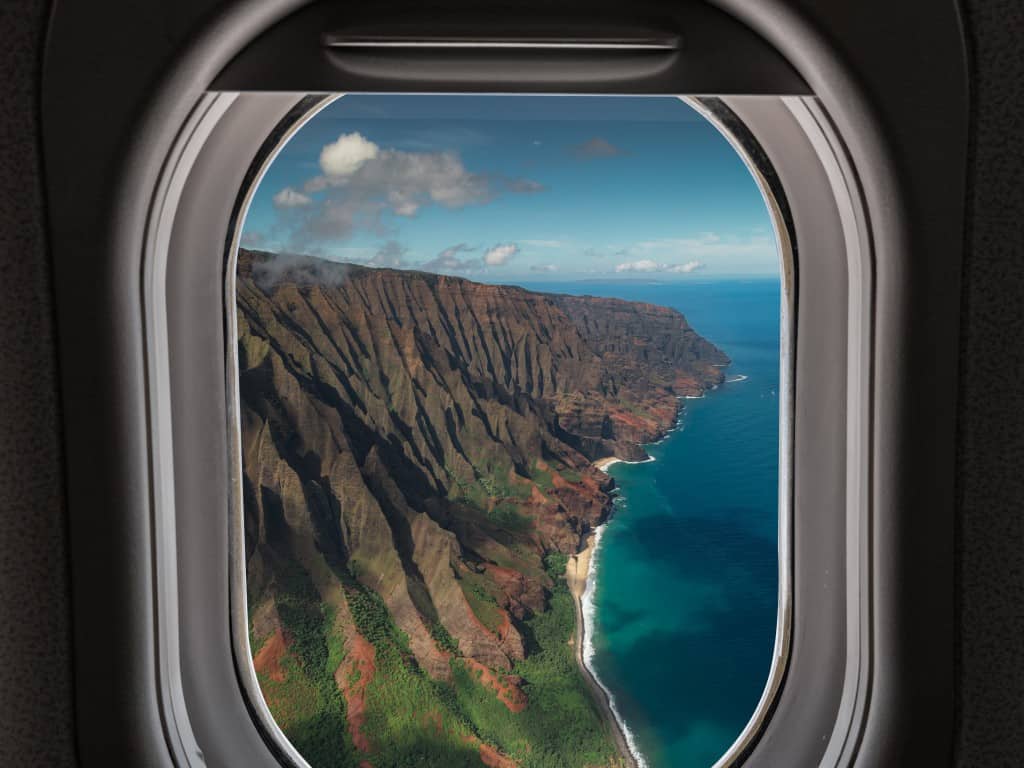 Aloha! Hawaiian Airlines' bag fees vary based on travel between inter-island, US mainland, and international destinations.
Follow this guide to understand the luggage landscape for all of the airline's flights.
Packing for a trip to Hawaii? The islands beckon with their waves, golf courses, underwater wonders, and breathtaking bike trails. As you prep, keep in mind that your adventure gear—like surfboards or scuba kits—need some planning too.
Carry-on allowance: travel light, travel right
There's a certain freedom in traveling light, letting you glide through airports with ease and style.
Inter-island flights: One personal item (purse, laptop bag) is permitted with one standard carry-on bag not exceeding 22″ x 14″ x 9″ (56 x 35.5 x 23 cm) in size and 25 lbs (11.3 kg) in weight.
Mainland & international flights: One personal item and one standard carry-on bag are authorised onboard with the same size and weight restrictions as listed above.
Pro Tip: If you're headed for a surf session straight from the airport, pack your wetsuit in your carry-on. It'll save you time once you hit the shores.
Checked baggage: what's the deal?
For those Hawaiian adventures that demand a little extra, understanding checked baggage limits is your ticket to packing perfection.
Inter-island flights: For standard HawaiianMiles members, the first bag is $25, the second is $35, and any additional bag is $50.
Mainland & international flights: The first bag is typically $30, the second is $40. Charges for additional bags can vary based on your destination.
Membership Perks: Pualani Elite members enjoy significant baggage fee discounts. Gold members get two complimentary checked bags, while Platinum members get three.
Here are the weight and size guidelines to ensure your check-in luggage aligns with Hawaiian Airlines' standard fees: 50 lbs (approximately 22.7 kg) and 62 linear inches (approximately 157.5 cm) for regular checked luggage.
Oversized or overweight luggage: the hefty truth
When your Hawaiian journey demands bigger gear, it's essential to grasp the ins and outs of oversized and overweight baggage.
Overweight (51-70 lbs) [23-31.8 kg]: $35 for inter-island and $50 for mainland/international.
Overweight (71-100 lbs) [32.2-45.4 kg]: $70 for inter-island and $200 for mainland/international.
Oversized (63-80 linear inches) [160-203 cm]: $35 for inter-island and $100 for mainland/international.
Note: Bags exceeding 100 lbs (45.4 kg), or 80 linear inches (203 cm) will not be accepted. And, if you're thinking of a bringing a longboard, then measure it first!
Bags weighing 51-70 lbs (23-31.8 kg) are considered overweight and will incur extra fees.
Bags weighing 71-100 lbs (32.2-45.4 kg) are also overweight and will have even higher fees.
Bags exceeding 100 lbs (45.4 kg) are not accepted.
Sports and technical equipment: aloha, adventure gear!
Surfboards: A trip to Hawaii without surfing? Impossible. One board per bag is $35 for inter-island and varies for mainland/international. Always ensure your fins are removed and safely packed.
Bicycles: The Hawaiian trails are a cyclist's paradise. Bikes, when dismantled and packed securely in a box or cycle bag, will have the regular baggage fees applied based on weight. Make sure to deflate the tyres and remove the handlebars.
Golf Clubs: With world-class golf courses scattered across the islands, bringing your favourite clubs can enhance your Hawaiian golfing experience. There is no additional charge for them, however they will count as one of your checked bags.
Scuba Gear: While tanks are not permitted, your scuba gear and kit can be checked in. Just make sure to pack regulators, masks, and fins in a padded case or bag.
Insider's Advice: Ensure you verify the size and weight of your gear before your flight and pack smartly to save time and cash.
Hawaii is more than just a destination; it's an adventurer's dream. From riding waves to exploring the mesmerizing ocean depths, make sure your sports equipment gets there with you hassle-free. Follow this #baggagepro guide, pack smart, fly Hawaiian, and dive headfirst into the Hawaiian thrill!
I leʻaleʻa kāu