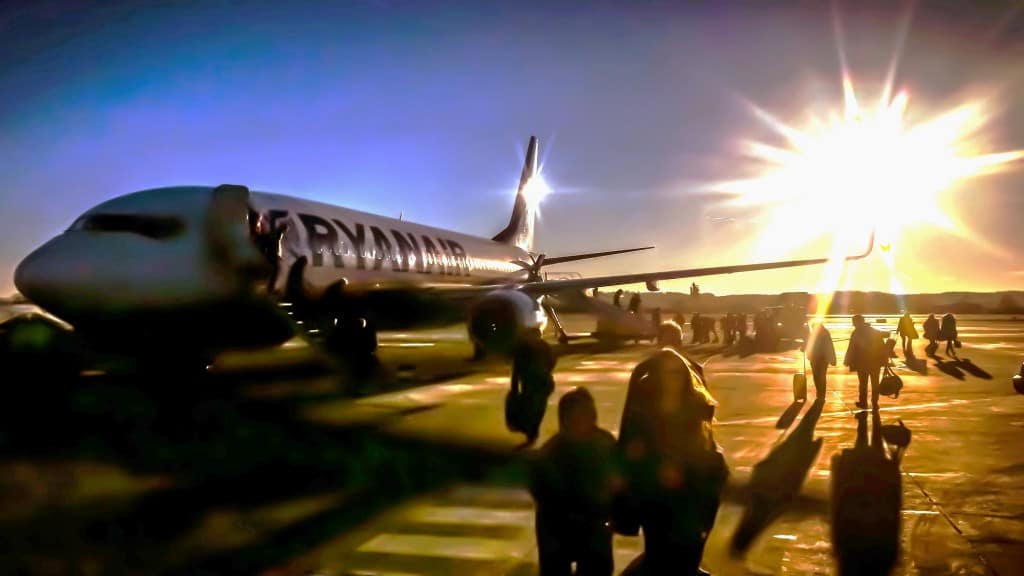 Although Ryanair is considered a low-cost airline, they do make up for much of this by charging for baggage and seat selection.
Avoid extra fees by understanding what you can – and can't – take with you.
Ryanair last updated its baggage allowance policy back in November 2018. Since then, there has been some confusion and a fair amount of backlash. It is the latest in a long line of baggage policy changes over the years.
So, let's see what's what in 2023.
Cabin baggage allowance
If you've gone for the Basic fare (flying with cargo and the chickens – joke), then you can only take one small bag which must fit under the seat in front of you. The size of this bag can not exceed 40x20x25cm.
If you opt for the Regular fare, you can take the above-sized hand luggage but also one 10kg case (55x40x20cm) which can be placed into the overhead locker.
If you choose the Plus fare, your cabin bag allowance is the same as the Basic hand luggage (40x20x25cm) but does give you a free checked bag (see below).
For Flexi Plus fares, your cabin baggage allowances are the same as Regular fares: hand luggage and 1 x 10kg case placed in the overhead locker. The other benefits of Flexi Plus fares are choice of any seat, Priority Boarding and Airport Security Fast Track (where available).
You can also take your duty-free bags into the cabin along with your cabin baggage.
Checked baggage allowance
The only fare that includes check-in luggage as part of the fare is the Plus fare. This gives you one bag weighing 20kg (81cm x 119cm x 119cm).
If you need more, you can pay for up to 3 checked bags of 20kg each. You can add this when booking online or at the airport up to 2 hours before your flight. These checked-in bags are per person and for a one-way flight.
As an example, if you add one checked-in baggage to your ticket during the booking process online it will cost around £25 each way. If you added this after your initial booking or at the airport, it would then cost £40 each way.
Excess baggage
No, we're not talking about the emotional type. If your checked bags weigh more than 20kg, you can add up to 3kg excess to each 20kg bag when checking in online.
Excess baggage is charged at £9 per kg when done online or £11 per kg at the airport. So, if you paid for a 10kg bag and it weighed 12kg at check-in, you would be charged an extra £22 (each way) for that oversight. Excess baggage needs to be declared up to 2 hours before departure.
The online option for excess baggage is not available from certain airports. This includes, but is not limited to Milan Bergamo, Birmingham, Bologna, Bristol, Cardiff, Dublin, Edinburgh, Krakow, Leeds Bradford, Manchester, Naples, Newcastle, London Stansted. If you are flying from any of these airports you need to buy your excess baggage allowance at the airport.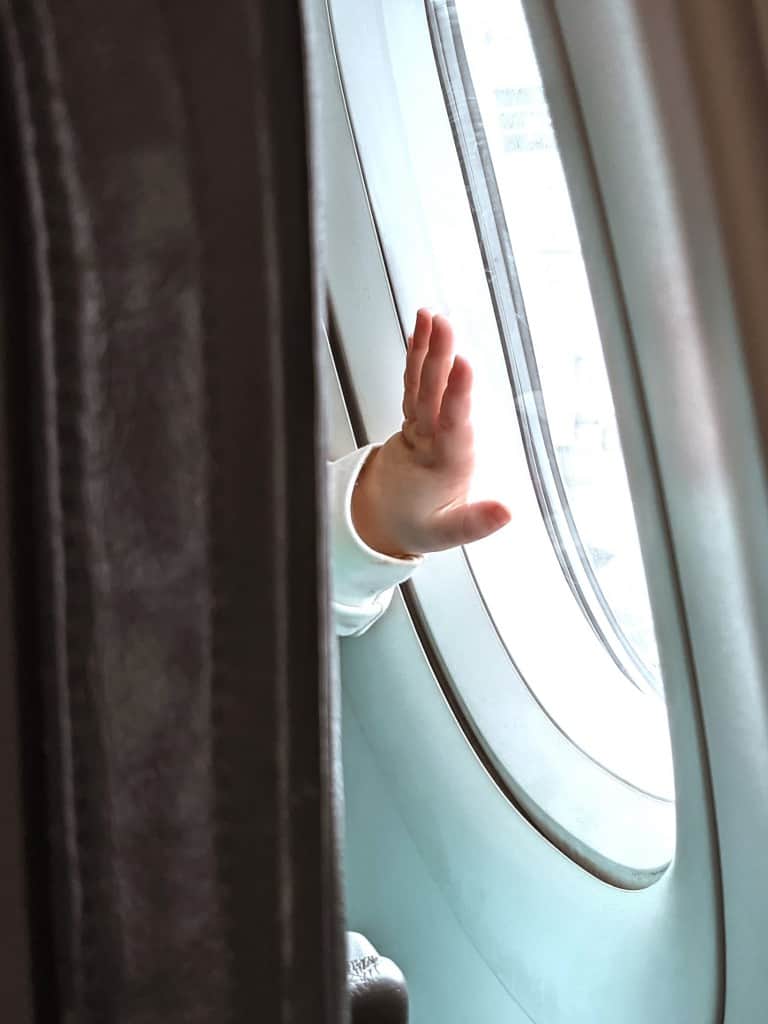 Travelling with kids
If you're travelling with young children Ryanair allows you to carry 2 items of baby equipment, per child, for free.
There is no cabin bag allowance for children aged between 8 days and 23 months (inclusive). But, they do allow one baby bag up to 5kg (45x35x20cms) for babies travelling on an adult's lap.
Also to note, there is a fee of £25 per child (under 2 years of age) each way on Ryanair flights. So, feel free to take the pushchair and car seat but just leave the little one at home 🙂
Musical instruments and sports equipment
As long as your musical instrument or sports equipment does not exceed your cabin bag allowance, you can carry it onboard with you. If it is light enough but exceeds the cabin baggage dimensions, you can pay for an extra seat for it. When booking your ticket, add an extra seat and use the word EXTRA as the first name of the passenger and ITEM SEAT as the surname. There is no extra checked baggage allowance for this extra seat (so, don't go thinking you've found a loophole).
If the instrument or sports equipment does not fit your cabin bag allowance and you don't want to book an extra seat, then you can check it in for a fee. See a complete list of Ryanair fees here: https://www.ryanair.com/sk/en/useful-info/help-centre/fees
If your equipment weighs more than 20kg, you'll also be charged an excess baggage fee per kilo. You can see more about their baggage rules here:  https://help.ryanair.com/hc/en-us/categories/12489112419089-Bag-Rules

Tips for travelling on Ryanair
Plan ahead. Familiarize yourself with their baggage policy before booking your ticket. This is to make sure you know what to expect and can factor in any extra costs.
Pack light. If you can, travel with a cabin bag to avoid checked baggage fees altogether. Efficient packing and using compression bags can help you maximize space in your cabin bag.
Plus and Flexi Plus: If you need to bring more than a small cabin bag, consider booking Plus or Flexi-Plus fares. It can be cost-effective if you plan to check a bag anyway, and it ensures you have room for your essentials in the cabin.
Measure and weigh your bags. Use a scale and tape measure to ensure your bags follow Ryanair's requirements before heading to the airport.
Pay in advance. If you expect to need more baggage, pay for it in advance through the Ryanair website or app. Fees tend to be higher at the airport.
Ryanair's baggage policy is a key aspect of budget travel on this airline. While they offer competitive fares, they do make up for it with their baggage policy.
Remember to check the latest updates on Ryanair's baggage policy. As we have already mentioned, they often make changes. Always double-check the latest information on their baggage allowance policy page.
Baggage requirements can change. Always check with your airline for updates.