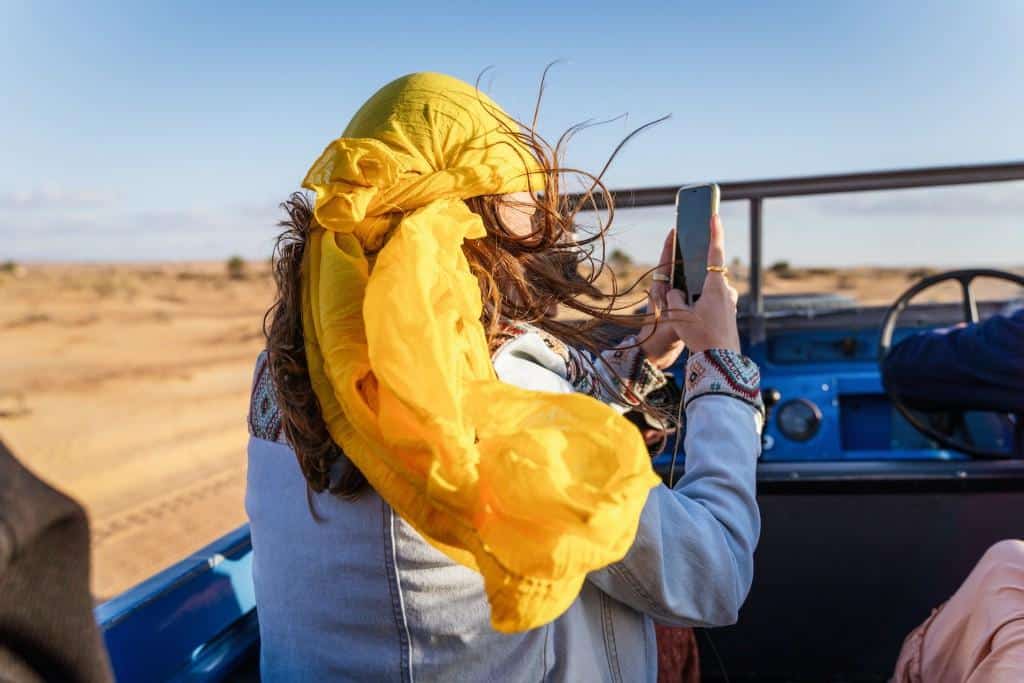 Solar safaris are gaining a new popu

larity for zero-emission, carbon-neutral holidays in Africa.
The ESVs are retrofitted diesel 4×4 vehicles. Electric motor, batteries and charging points replace the original motor. The result? A near-silent, solar-powered vehicle that reduces the disturbance to animals and the environment.

Smooth & silent game drives



Electric safari vehicles are almost completely silent. You can enjoy driving through the bush, minimising the disturbance to wildlife. This near-silence means the sounds of bird and animal calls become much easier to hear. Wildlife photographers will also love the absence of jittery start-ups and jerky gear changes. The norm with old diesel-powered 4×4 safari vehicles.

Zero emissions



An electric safari vehicle does not burn any fuel. There is no need for exhaust systems and so no hazardous gases pour out into the environment.

Reliability



Electric safari cars are much more reliable than any standard combustion engine. As the motor relies on only one working part.

Low maintenance



Running costs are low in electric safari cars. There is no need for fuel as they're powered by the sun and almost no maintenance required on an electric motor.

Performance



Electric safari cars run at around 95% efficiency, vs 20-30% for standard combustion engines. A significant improvement in the performance of the vehicle. Electrical components are tough and the sealed 'engines' allow them to wade through deep sand and even ford rivers.

Many lodges across East and Southern Africa have invested in solar power and ESV's over the last few years. Reducing noise and pollution allows visitors to get even closer to the wildlife. With over ten solar safaris currently of note, there's a fair few to choose from.
The original pioneers of the electric-powered eco-safari concept. Almost a decade after its conception, electric safari cars and solar-powered safari boats now make up the majority of its fleet. Take a CO2 emission-free game drive in the home of the world's biggest elephant herds – Chobe National Park. Or take one of the lodge's solar-powered boats along the Chobe River to see thirsty elephants line the river's edge.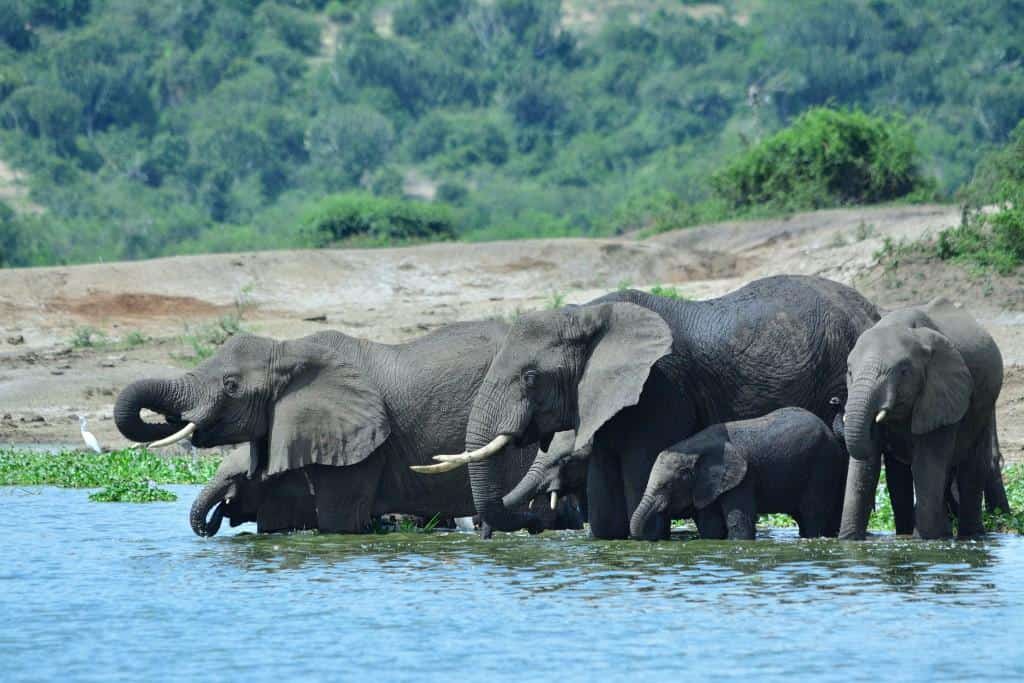 Chisa is the Nyanja (a language spoken in Zambia) word for 'bird's nest'. You'll immediately see why this camp got its name when you lay your eyes on the rooms. Chisa's rooms are up in the trees and immerse you in the wilderness of the Busanga Plains. This camp is passionate about safari experiences that are gentle on its surrounding ecosystem. Guests can enjoy quiet game drives, disappearing into the floodplains in an electric safari vehicle. Or escape on an electric mountain bike to experience the Busanga landscape.
The country's first lodge to introduce solar safaris on both land and water. This luxury lodge sits in the Kafue National Park. A wild and well off the beaten path safari destination. Purpose built for a sustainable safari, the lodge is completely off-grid and powered by a huge solar bank. The lodge's 'Silent Safari' experience allow guests to see the pristine ecosystem of the park and the magnificent Kafue River.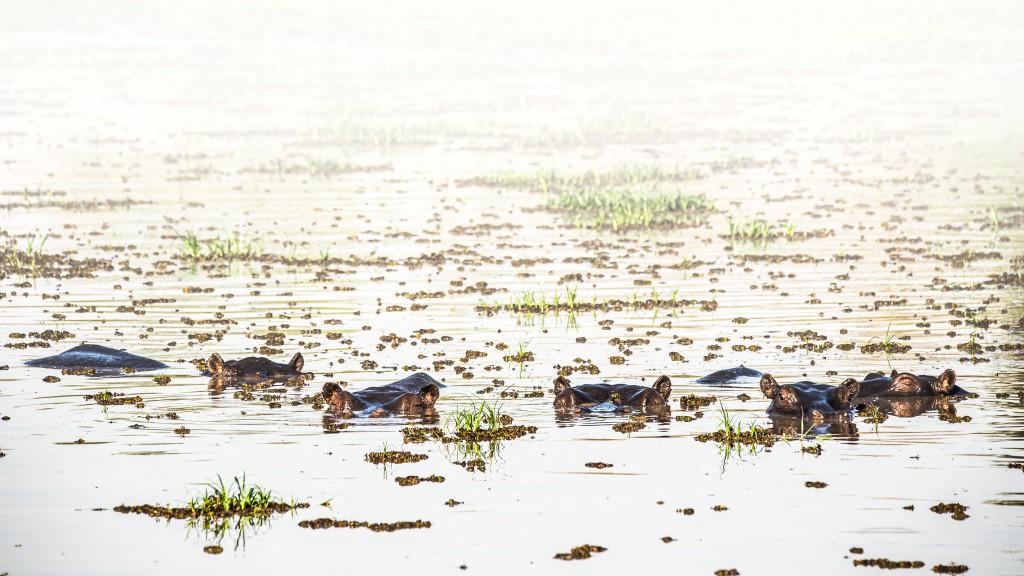 Named after one of Zambia's most recognised safari guides, Shawa Luangwa Camp has brought the silent safari
concept to the South Luangwa National Park. The camp offers the very first silent safaris in the South Luangwa
National Park. Utilising electric safari cars powered by the Zambia sunshine. Enjoy exploring the area, leaving behind
a minimal carbon footprint.
Cheetah Plains partnered with some of the world's leading experts in renewable energy to provide clean solutions
for their safari experiences. All the villas and suites are completely off-grid, harnessing only solar power to provide a
renewable energy source. Driving the sustainable safari experience are its electric safari cars, helping set the standard
for zero-emission game viewing.
This luxury lodge has the first full fleet of electric safari cars in East Africa. Emboo River's all-electric fleet charges via
a solar panel station, making the need to bring diesel into a delicate ecosystem obsolete. Each of their ESVs have a
capacity of over 35 kilowatt-hours. That's more than enough for a full-day game drive in one of Africa's most magical
wilderness areas, Kenya's Masai Mara.
This authentic tented camp is set in a prime game-viewing region of the Mara North Conservancy. It offers a friendly
and relaxed atmosphere, and some of the best safari guides in the Masai Mara. The camps set up of 6600 watts of
solar panels charges its flagship electric safari vehicle, EV1. Gliding you across the Mara plains emitting zero carbon
emissions as you go.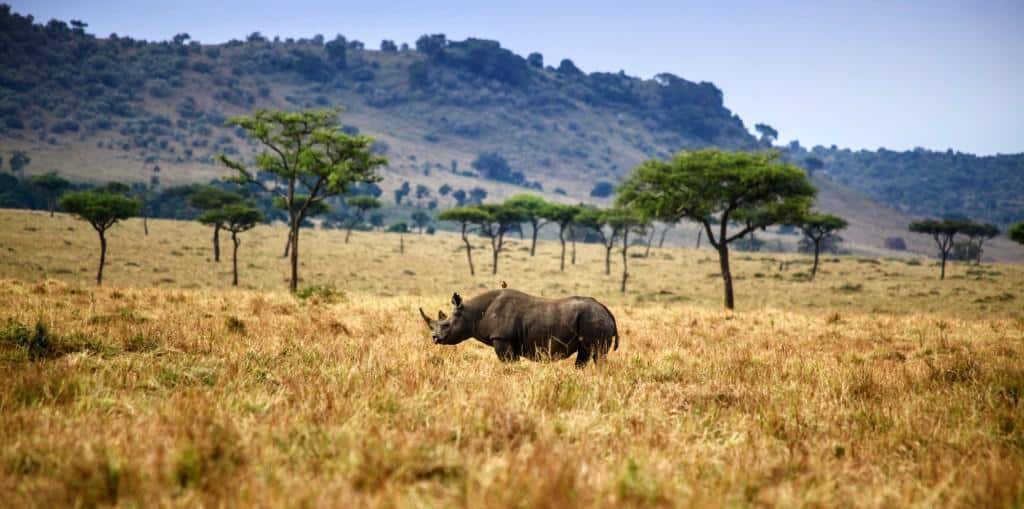 Since the beginning of the twentieth century, rhinos have been on the brink of extinction. By the 1980's, poaching reduced the black rhino population in Kenya to less than 300. But thanks to vital conservation efforts in places like the Lewa Wildlife Conservancy, black rhino numbers have been recovering. Lewa Wilderness Lodge, one of the country's original safari lodges, sits in this exceptional conservancy. A haven for endangered animals like rhino and
Grevy's zebra. Only three safari vehicles can be at a sighting, ensuring a tranquil game viewing experience. All enjoyed whilst powered by the African sun.

This place offers some of the best eco-holidays in Africa. The camp uses photovoltaic panels to transform sunlight into electricity. Stored in a battery bank and then transformed into a continuous electric current that runs the entire camp. It supplies all the camp's appliances and it also charges Campi ya Kanzi's electric safari vehicle.

Ol Pejeta Bush Camp in Kenya is committed to conservation and sustainability. The camp sits in the Ol Pejeta Conservancy, home to the world's last remaining northern white rhinos. Guests can contribute to conservation by getting involved in activities. Try anti-poaching canine training or help a research team record lion sightings. You can also enjoy game drives in Ol Pejeta's electric safari vehicle, exploring the breath-taking Laikipia landscape. Track the Big 5 and rare species like Grevy's zebra.