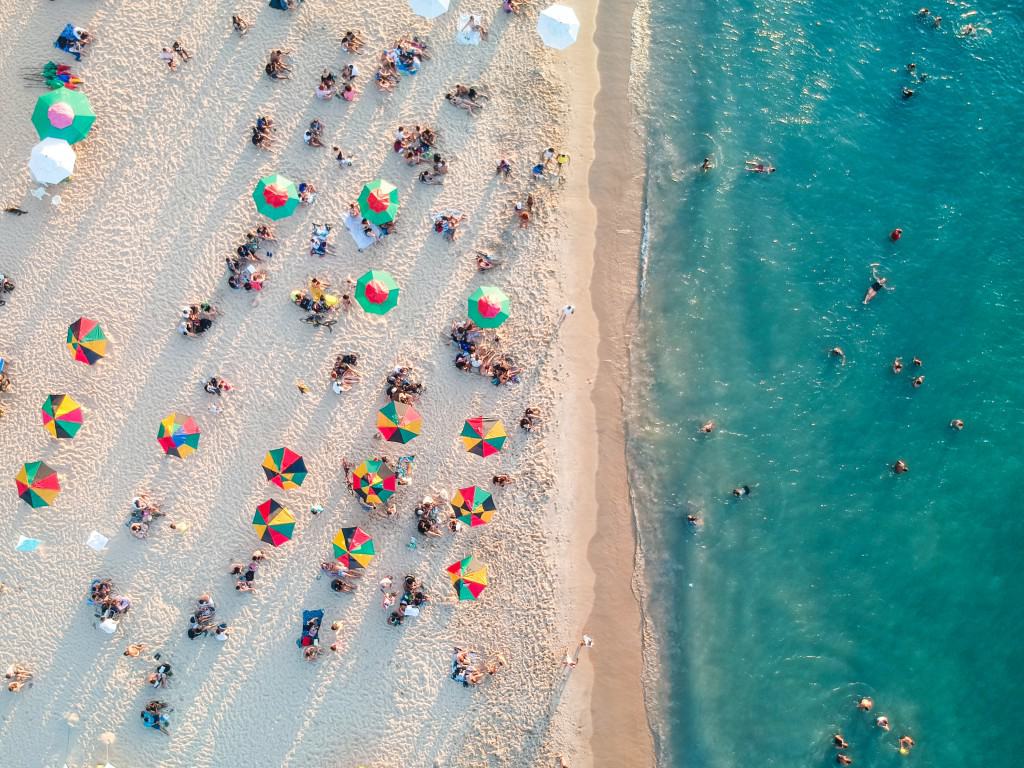 Feel like warm sunshine on that pale, pasty skin?
Get Vitamin D in a flash at these sun-filled destinations.
Easter weekend falls on Friday 7th to Monday 10th April. For schools in the UK, the Easter holiday is Monday 3rd to Friday 14th April. Since they coincide nicely this year, it's a perfect opportunity to travel with the family to warmer climes.

Wondering where? Read on for ideas. We've listed them in order of heat, 'cos that's how we roll.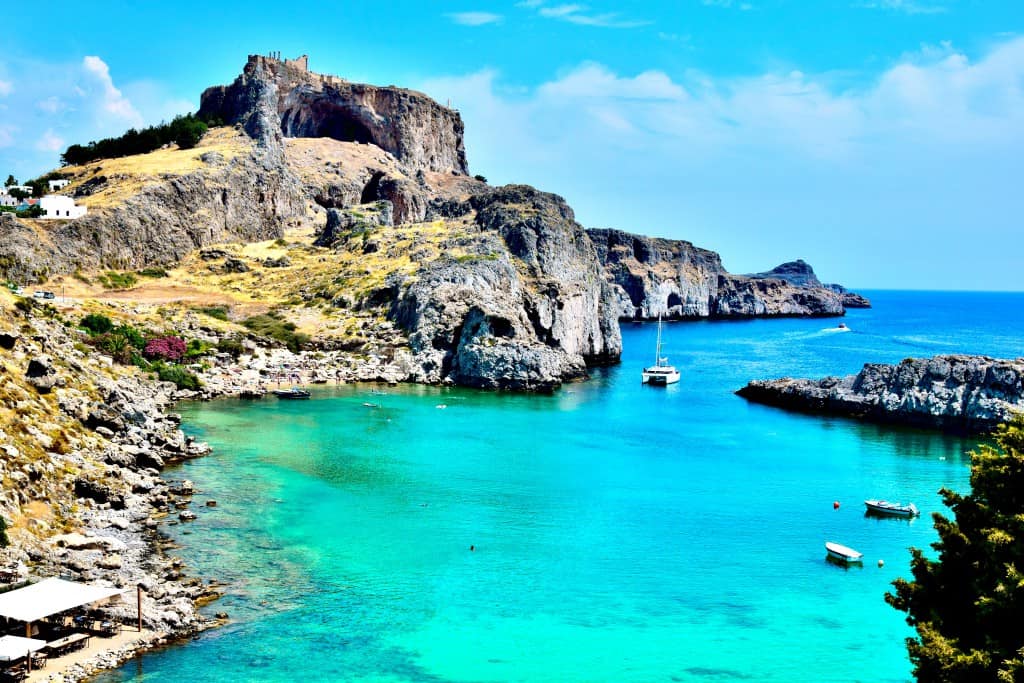 Rhodes is one of the top five tourist destinations in Greece. Famous for its culture, beaches, and beauty. Rhodes has incredible natural beauty, stunning architecture, and of course mouthwatering food. Walk around the historic old town, visit the ancient Acropolis of Lindos, take day trips to other islands or just submerge yourself in those crystal clear Aegean waters.
Approximate flight time: 4 hours
Average April weather temps: min 13°C / max 20°C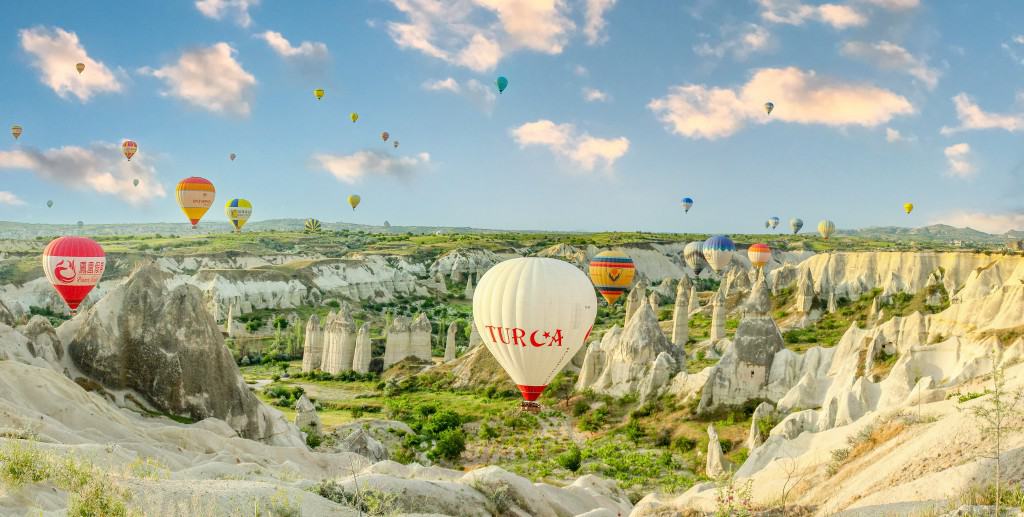 From sun-drenched beaches to lush, forest-covered mountains, vibrant and bustling cities to ancient ruins, Turkey is a country with a tremendous amount to offer. The country boasts a staggering 18 UNESCO World Heritage Sites and is dripping with history and culture.
Approximate flight time: 4 hours
Average April weather temps: min 12°C / max 22°C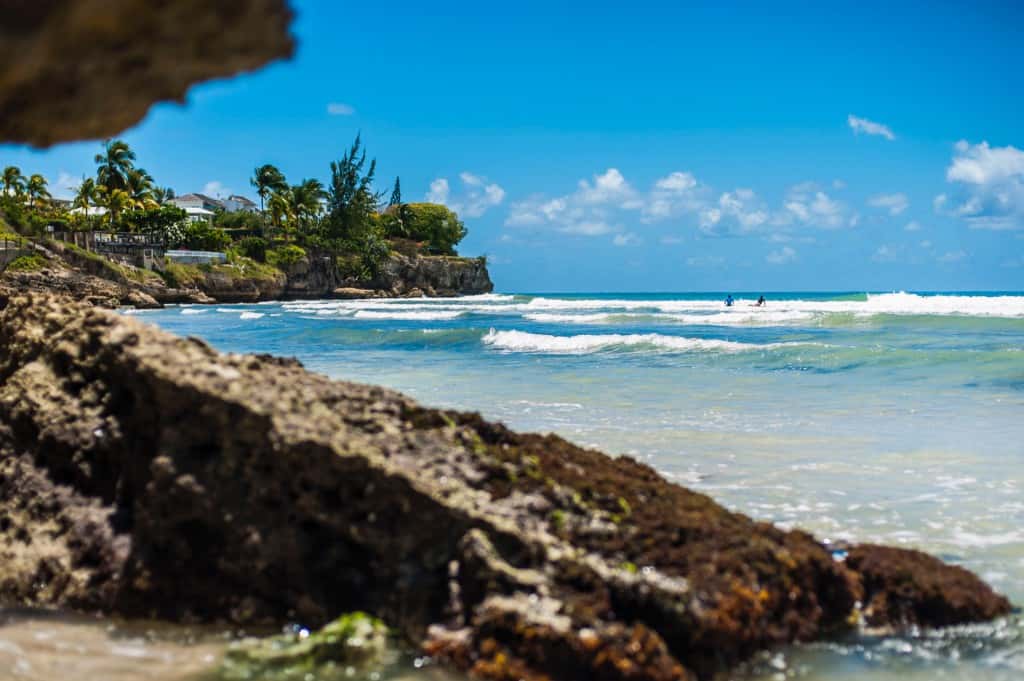 It's no secret that Barbados has some of the best beaches in the world. The serene Caribbean west coast is famed for its aquamarine waters and soft sands. In contrast, the wilder beaches in Barbados on the east coast are exhilarating to visit, with big rollers and dramatic scenery.
Approximate flight time: 9 hours
Average April weather temps: min 24°C / max 30°C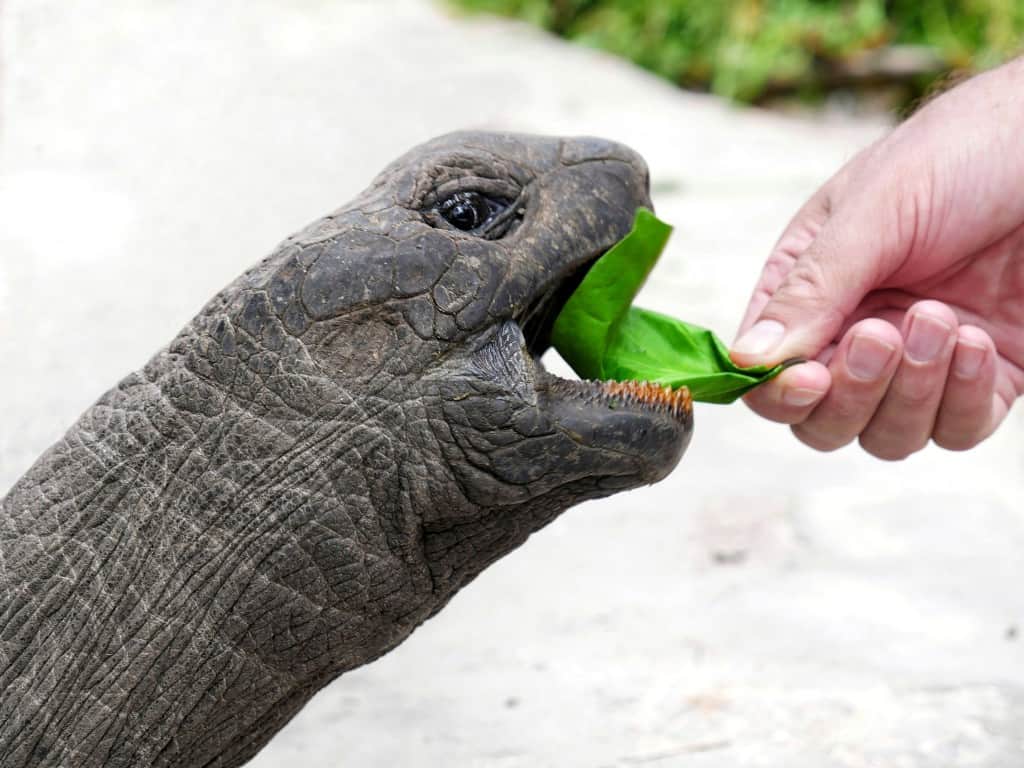 The Seychelles archipelago is a beach destination unlike any other: more than 40 islands are a jumble of giant granite boulders and protected forests, fringed by sugar-fine beaches. In addition to world-class scuba diving, snorkelling and sailing – you can hike up mountain tops, try surfing, enjoy island-hopping, ride horses, stroll with dinosaur-sized tortoises and awaken your tastebuds with the spice-infused Creole cuisine.
Approximate flight time: 13 hours
Average April weather temps: min 24°C / max 32°C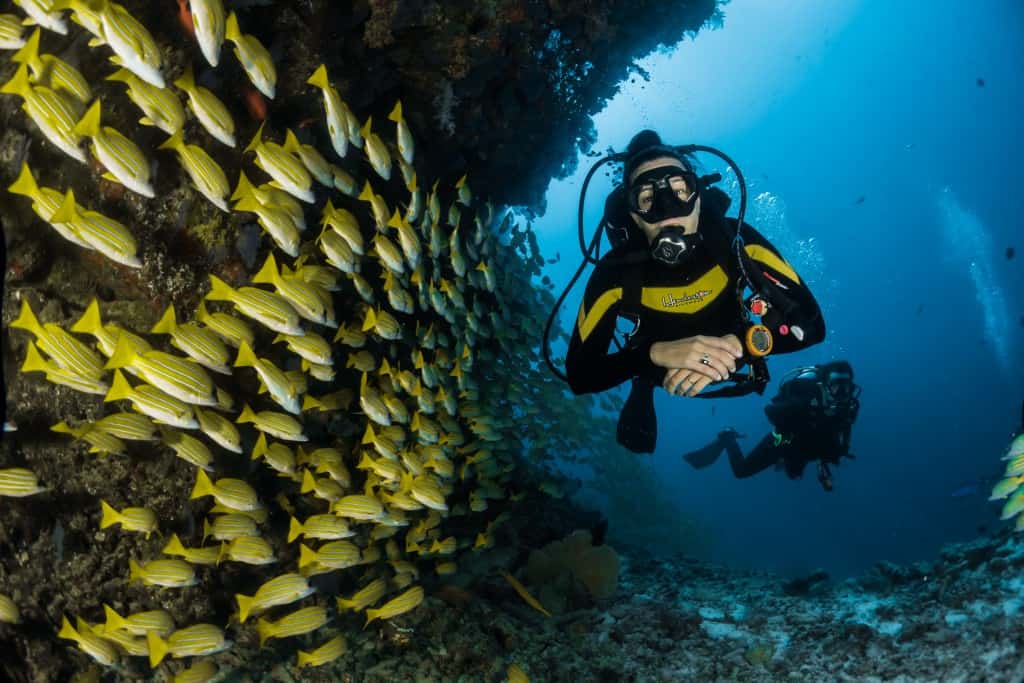 A combination of pristine blue beaches, sandy lagoons, majestic palm trees, and underwater reefs makes the Maldives a dream destination. There are heaps of water activities in the Maldives such as snorkeling, diving, boating, and paddling, to name a few. You could also go island hopping as the northern and southern islands vary dramatically.
Approximate flight time: 12 hours
Average April weather temps: min 29°C / max 32°C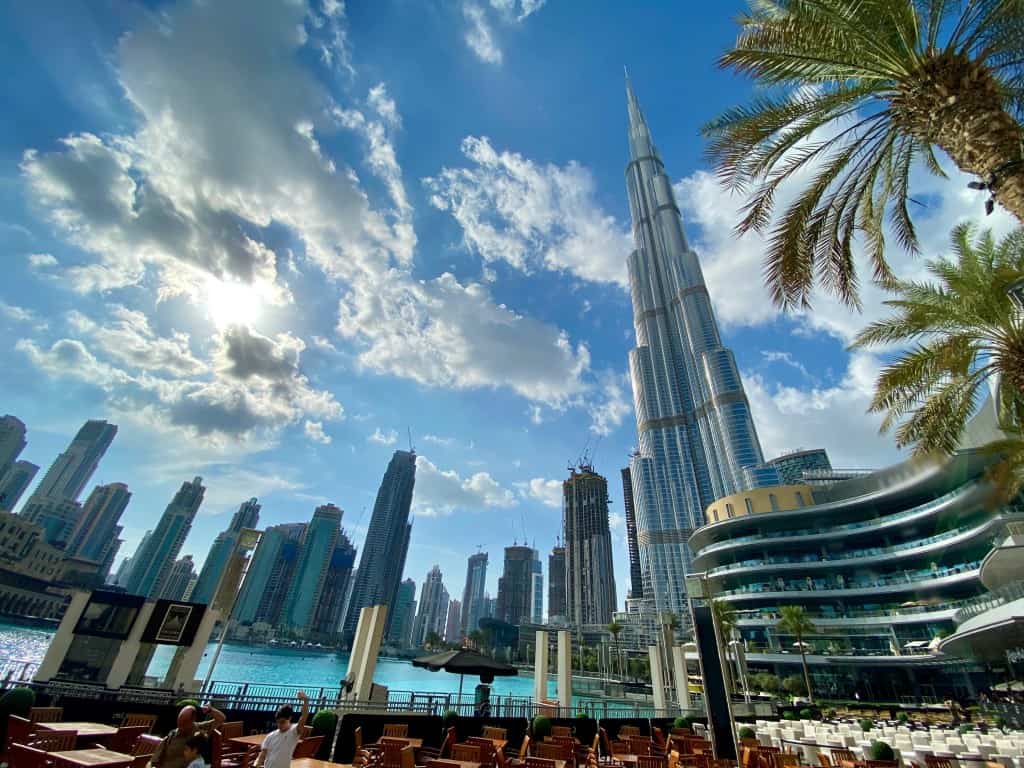 Dubai is the fourth most visited city in the world. With Vegas-like glitz, beautiful beaches, luxurious hotels and endless shopping opportunities, it's a city unlike others. But contrary to what you might have heard, Dubai is not just malls and flashy hotels. This sprawling desert city is always adding notable cultural institutions, galleries, and design-focused shopping, all focused on luring in the next generation of visitors. If you prefer an adrenaline rush, there's always the thrill of sliding between the high floors of a glass skyscraper, or jumping into the world's largest dive pool.
Approximate flight time: 7 hours
Average April weather temps: min 21°C / max 33°C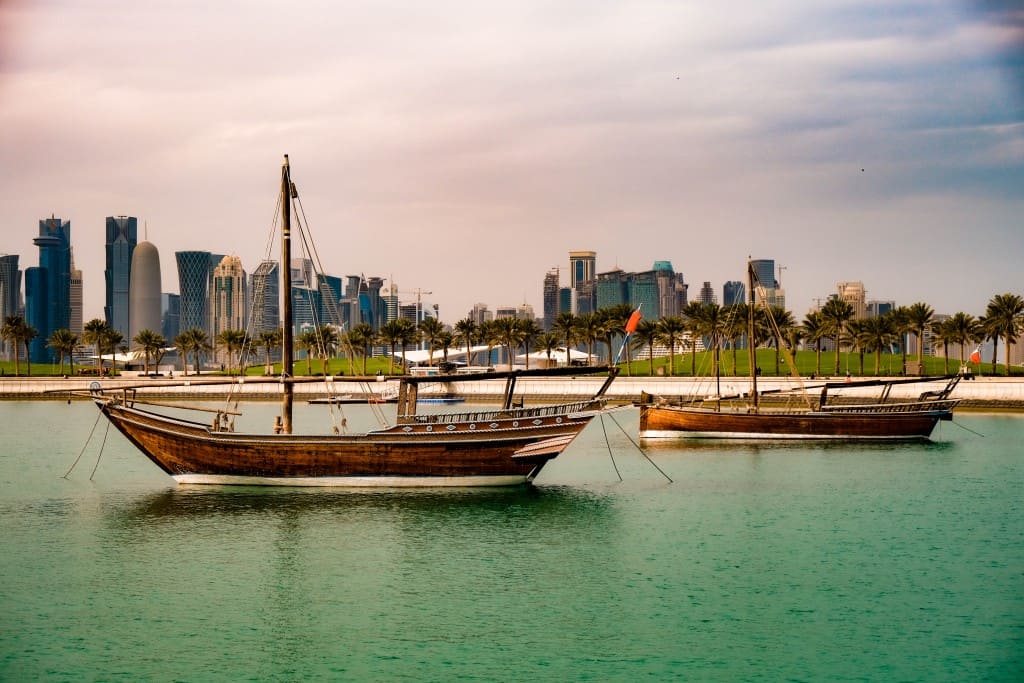 Doha, Qatar is fast becoming a holiday hotspot. With its glamour and opulence, it easily rivals Dubai, Abu Dhabi, and Istanbul as a holiday destination. Qatar has a rich Bedouin culture and tradition that stretches back a long time. However, it's not all about history: Doha's skyline rivals New York and Shanghai. The city's modern buildings feature a stunning blend of traditional and futuristic architecture. With a culinary scene that is inspiring and delicious and a world-class spa destination with resorts offering luxury massages, what's not to love?
Approximate flight time: 6 hours 45 min
Average April weather temps: min 22°C / max 33°C