It's your shout. How do you pay for a round of drinks without getting soaked?
Using the right card abroad can save you a fortune in hidden fees.
Read on for an overview for different options on how to reduce the pain of paying with plastic.
When abroad, live by the following rules:
Don't be tempted by currency exchanges, which take advantage of eager travellers by charging rates up to 16.6% higher (talking to you, Travelex Champs-Élysées!) than the mid-market exchange rate. Get cash from an ATM at your destination.
Opt to pay in the local currency. You will always get a better exchange rate.
Use a card designed for travel. Travel cards offer better rates and lower fees. For a sobering look at how a £5 purchase can end up costing £6.60 due to fees and surcharges, check out Money Saving Expert's list of the Cards from Hell.
Consider your spending needs before you travel. Think about how (and how much) you want to spend.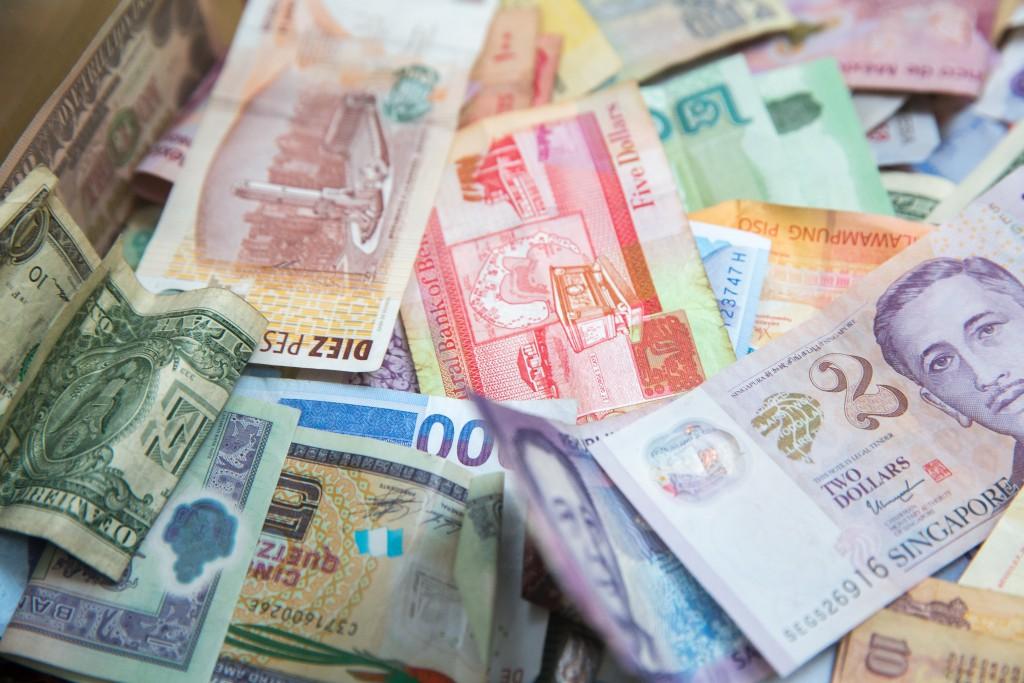 Pre-paid travel cards
Prepaid travel cards work like gift cards. They can help you stick to a budget and lock in a reasonable exchange rate. You can set up a prepaid card before your trip and reload on the fly. Because they're linked to major banks, you can use them like a debit card, but with the added security of no direct link to your personal account back home. More security: unlike lost or stolen cash, you can cancel the missing card from your mobile. As you pay the money up front, prepaid cards don't require a credit check.
Watch out for
Since the amount on the card is finite, prepaid cards don't work well for things that put a hold on your money. Holds from hotel reservations or car rentals can eat up a big chunk of your prepaid card and may not get released until after your stay. There may be limits for ATM withdrawals and reloading.
Once home, getting the remaining balance back can be a hassle.
Pre-paid travel card fees

There's no such thing as a completely free prepaid card. Read the fine print carefully for exchange rates, reloading fees. Transaction fees at ATMs can add up, and charges can skyrocket at the weekend. Stuck with a few pounds worth of zloty on your card? You may have to pay a fee for not using it in a timely fashion. Check out the table on moneysavingexpert.com to compare options. In brief, the site suggests the following prepaid cards:
All debit cards are not the same
A debit card is a debit card, right? Wrong! Using your regular sterling-based card from your regular bank in the UK can end up costing a mint in poor exchange rates, transaction fees and ATM charges. According to money transfer experts Monito, traditional debit/credit cards from your bank may charge you up to 4.25% to withdraw cash or pay in a foreign currency while you travel. You can read more about hidden fees here.
Multi-currency travel cards
Multi-currency travel cards offer much better exchange rates, transaction and ATM fees than cards issued in your home currency. These debit cards work like their prepaid cousins but can be linked to a bank account, should the coffers run dry. (For a fee, of course) Multi-currency credit cards work like credit cards back home.
If using a debit travel card, factor in holds for hotels and vehicle rental.
The fees
Fees vary wildly between cards. For a deeper dive, check out Monito's comparison of N26, Monese, Revolut and Wise. Click for the fees, and keep reading for supported countries, languages and platforms as well as a breakdown of customer support for each card.
The Takeaway
Read the fine print. Choose the option/s that suit all of your holiday situations.
Have a back-up payment system for car rental, hotels, emergencies.
Different cards work in different countries. If travelling across a variety of regions or countries, make sure your card works in each region you plan to visit.