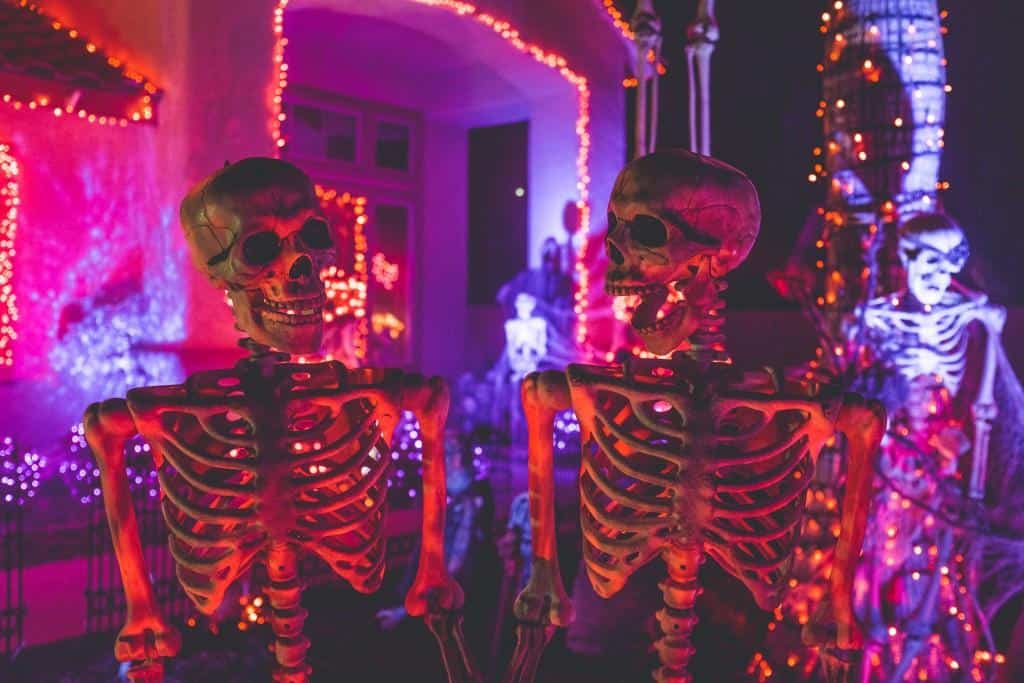 Halloween frights don't have to be limited to sugar-rushes and late-night horror-movie marathons.
The October 31st holiday is also a great opportunity to visit some of the most ghoulish and spine-chilling spots across Europe. So, this Halloween why not combine your love for the darker side of life with a trip to one of these spooky destinations.
Druid's Temple, Ripon, Yorkshire
Although this ceremonial stone circle in the north of England may look the part, it was actually built as a 19th century folly by wealthy landowner William Danby in order to provide work for local labourers. But nevertheless, the place has been rife with rumours of Devil worship and strange presences ever since it was constructed.
Leap Castle, County offaly, Ireland
Proudly proclaiming itself as "the world's most haunted castle", this 13th century castle even boasts the macabrely named "Bloody Chapel" for its grim history as the final resting place of those who opposed its owners. The ghost of a "Red Lady", two little girls, and an "elemental spirit" the size of sheep with the face of a human supposedly haunt its walls.
The Thief's Arm, Kostel Sv. Jakuba Vetsiho, Prague, Czech Republic
A grisly reminder not to help yourself at the giftshop greets visitors to one of Prague's most forbidding baroque churches. Look high into the rafters for the mummified arm of a thief that was cut off and hung to be displayed as a warning.
The Red Lion Inn, Avesbury, Wiltshire, England
The fact that this timber-framed pub in the English village of Avebury is situated inside a prehistoric stone circle (presumably planning permission was much more lax in the 17th century) certainly adds to the spooky aura that permeates its walls. But it's the repeated sightings of ghosts that have earned it a spot on this list. 'Regulars' include the spirit of a mother and her two children in a guest bedroom, an apparition of a carriage that appears to foreshadow bad news, and 'unfaithful Florrie', who was murdered by her Civil War soldier husband.
Capuchin Catacombs, Palermo, Sicily
Almost 80,000 bodies in various states of decay occupy these catacombs in Sicily's largest city Palermo, making it a must-see for anyone with a fascination with death. The catacombs began when Capuchin monk Silvestro of Gubbio passed away in the late 16th century. Soon, the trend to become entombed at this spot spread and anyone with money wanted to join Silvestro on display for all time.
The Hell Fire Club, County Dublin, Ireland
The innocuous-looking 18th century building atop Montpelier Hill, County Dublin, could be mistaken for any other historical ruin dotting rural Ireland. But its past, as a meeting place of the notorious Hell Fire Club, put it firmly on this list. The club, formed by 18th century occultists, has left many a myth in its wake, including the fact that they would routinely leave one chair empty at their meetings – for the Devil himself.
Hill of Crosses, Šiauliai, Lithuania
This collection of more than 20,000 wooden Christian crosses on a small hill 12km north of the city of Šiauliai has a past that is shrouded in mystery. Much clearer, however, is the fact that it has survived repeated attempts to raze it by authorities. Visitors here should sense the scale of devotion from locals – as well as the rather spooky sight of this ragtag monument to belief.