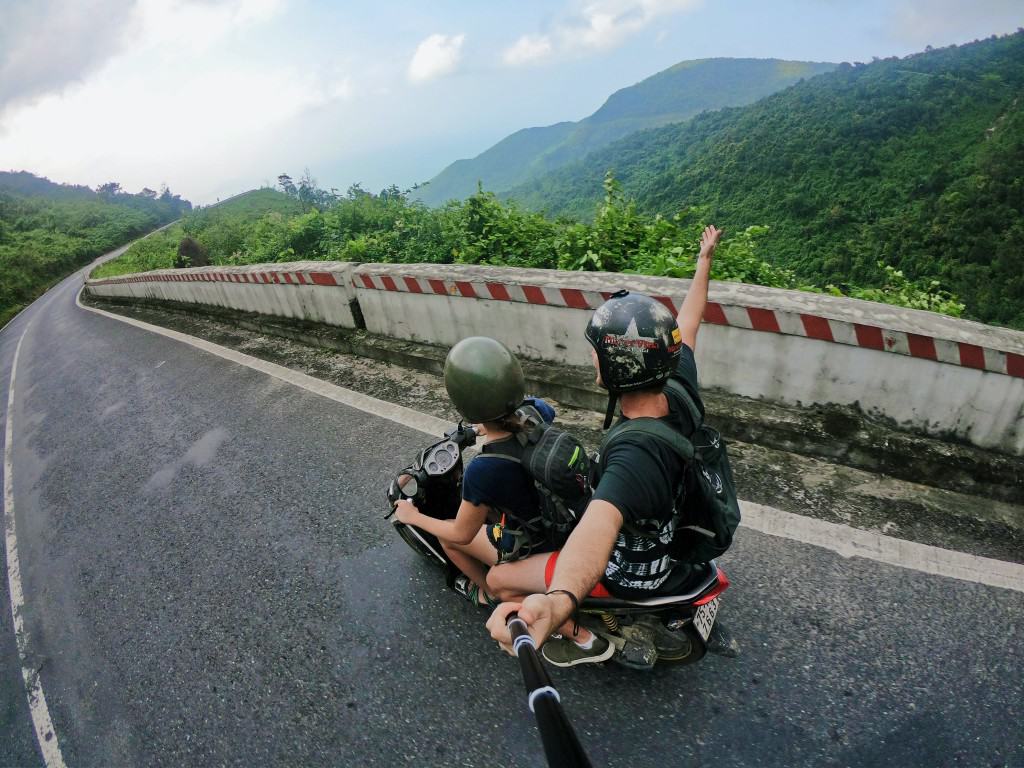 In the sprawling expanse of our planet, there exists a particular breed of adventurer and wanderer unlike any other.
This tribe of gutsy holidaymakers hail from a

Land Down Under.

Yes, this week battleface is talking about the back-packing, overseas experience seeking, and vacationing Australians – those sun-kissed, beer-loving nomads with a thirst for adventure and a partiality for experiencing life from a local's perspective.  
Australian wanderlust and where it leads
It's a curious thing, this wide-ranging Australian diaspora. Why would anyone leave a land of endless beaches, laid back lifestyle, venomous creatures, and the iconic Vegemite sandwich? But leave they do, in droves, seeking new horizons and experiences, which is why we look at ten of the most popular places where you're likely to find these intrepid Antipodean souls. 
Bali, Indonesia
With frequent low-cost flights connecting Bali to most Australian cities, visiting the tropical allures of this island is almost a rite of passage for many Australians. Kuta Beach, with its golden sands and azure waters, is reminiscent of Australia's own beaches but with the added charm of Balinese culture. The island's affordability, combined with world-class surf breaks and a vibrant nightlife, makes it a top destination. Seminyak's upscale beach resorts and Ubud's tranquil rice paddies offer varied experiences catering to every Aussie's whim. 
London, United Kingdom
London, despite its often-grey skies, holds a long-established magnetic pull for the souls from the Great Southern Land. The city's rich history, combined with its modern vibrancy, offers a blend of the old and fresh that is perfect for these new-world citizens. Aussies flock to the UK capital for its job opportunities, music and cultural festivals, and the chance to explore Europe at their doorstep. The camaraderie found in Aussie-populated areas like Shepherd's Bush also provides the vibe of a home away from home, while the Walkabout Pubs are known as unofficial embassies and meeting spots.  
Whistler, BC, Canada
The allure of Whistler goes far beyond its beautiful, snowy peaks. While the world-class ski slopes are a major draw, the town's cozy vibe, with its log cabins and fire-lit taverns offer a stark contrast to the lifestyle found in Australia's sunny coasts and interior deserts. The thrill of snow sports combined with Canada's friendly culture, makes Whistler a winter wonderland for sunburnt souls. 
Paris, France
The City of Love, with its art, architecture, and allure, has captivated Australians since forever. The romantic Seine River, the majestic Eiffel Tower, and the bohemian streets of Montmartre offer a cultural feast unlike anything their homeland host. The appeal lies in the city's ability to blend history with modernity, while its culinary scene is a foodie adventure that many Aussies relish. As an anecdote for Francophones: many a misunderstanding has occurred when Australians interpret the common phrase, 'Moi aussi' as something involving their heritage.  
Phuket, Thailand
Phuket, with its beautiful beaches and turquoise waters, is a setting that continually draws in the Aussie crowds. The island's selection of affordable accommodation as well as its luxury resorts makes it a favourite across a wide spectrum of travellers. Aussies are drawn to the vibrant street markets, the rich Thai culture, the cuisine, and of course the mild weather. Being a relaxed and easy-going gang, Aussies are instantly attuned to the island's laid-back vibe, which always makes them popular guests.  
Auckland, New Zealand
Auckland, a (relatively) brief flight away, presents a blend of city life and nature's charm that's a winner for Aussie tourists. Its harbours, islands, and vineyards perfectly highlight New Zealand's varied terrains and unique ecosystems. Aussies, with shared cultural bonds, are drawn to New Zealand for its thrilling sports and adventure activities and the opportunity to traverse the scenic landscapes of Middle-Earth. 
Goa, India
Goa's beaches, with their golden sands and swaying palm trees, offer the promise of bohemian escape that has made the area famous for decades. The state's Portuguese influence, seen in its architecture and cuisine, also adds to its charm and exoticness. Aussies are drawn to the trance music scene, the vibrant flea markets, and the spiritual retreats that offer a blend of relaxation and adventure. 
Hanoi, Vietnam
Hanoi, with its bustling streets and rich history, offers a sensory overload that's a hit with wandering Aussies. The city's French colonial architecture, combined with its ancient temples, provides a journey through time that ticks all the right boxes for culture-savvy Australians. The street food scene, with dishes like Pho and Banh Mi, are must-had experiences, which set aside the city's authenticity, its vibrant markets, and the nearby natural wonders like Halong Bay keep Hanoi high on the bucket list for Aussies. 
Full Moon Party, Koh Phangan, Thailand
This monthly beach party is a spectacle of music, dance, and revelry. Aussies, with their love for a good party, are drawn to the island's energetic vibe. The neon-lit beaches, the fire dancers, and the communal spirit make it a memorable experience. 
Oktoberfest, Munich, Germany
This famous annual beer festival is an amazing celebration of Bavarian culture that celebrates its 188th anniversary in 2023. The tents, the traditional attire, and the endless flow of beer create an atmosphere that tunes into the Australian sense of fun time. Of course, Aussies have a traditional love for that magical cold brew, and revel in the festivities, the parades, the music, and of course, the hearty German fare. 
Australian Spirit
An Aussie's ability to adapt to most situations, an insatiable curiosity, and a zest for life make them ace global citizens and fantastic travelling companions. 
So, the next time you're in a far-flung corner of the globe, keep an ear out for that unmistakable accent, that boisterous laugh, and that familiar rallying cry: 'Aussie, Aussie, Aussie – Oi, Oi, Oi!'